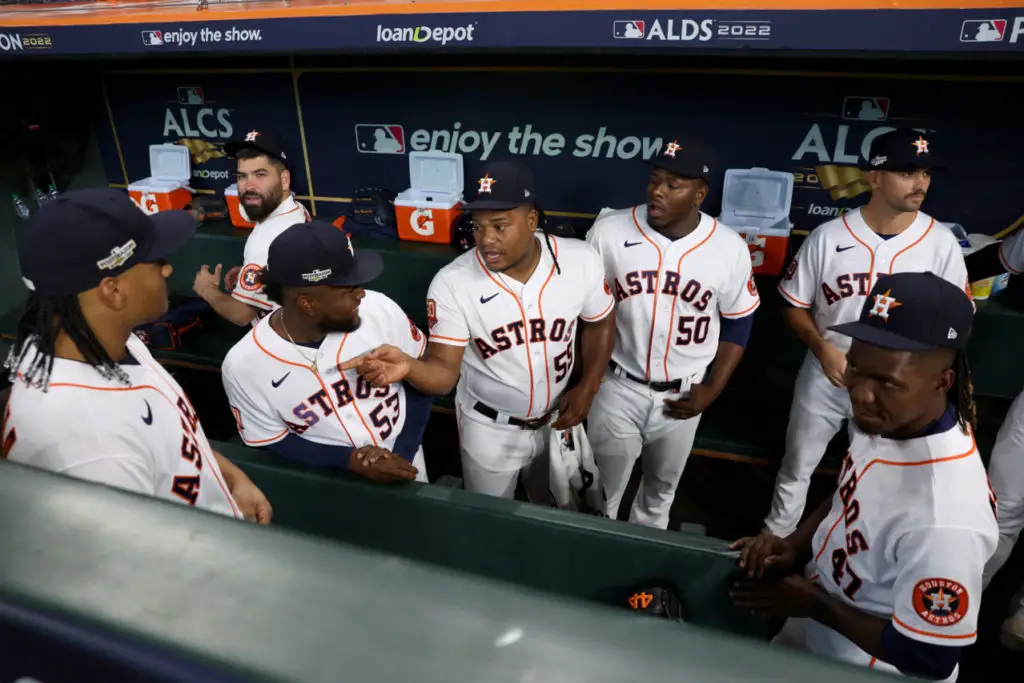 Goat stew emblematic of Astros winning culture
The Astros' undefeated postseason has included Dominican goat stew feast
HOUSTON – As he visited with the media after Game 2 of the Division Series, Framber Valdez was a bit preoccupied. The Astros lefthander was happy yet a bit concerned as he wondered about his Dominican teammates back in the clubhouse.
He specifically thought of Hector Neris, Bryan Abreu and Rafael Montero, the trio of relievers who have been clutch during the Astros' undefeated run through this postseason. Neris, Abreu and Montero were fine. Valdez merely wanted to join them.
Their hearts and bellies were full after celebrating with a traditional Dominican Republic feast. Valdez had one thought: "I'm going to give my interviews quickly so that they don't run out of goat."
Special delivery
Yordan Alvarez, Jeremy Peña and Alex Bregman have garnered the biggest headlines this postseason for the Astros. Their exploits have been evident to anybody who has tuned in this postseason. 
Yet, that dinner after Game 2 of the Division Series is an example of the winning, family culture that has helped carry the Astros during their recent American League dynasty. It takes more than the superstars to win a title.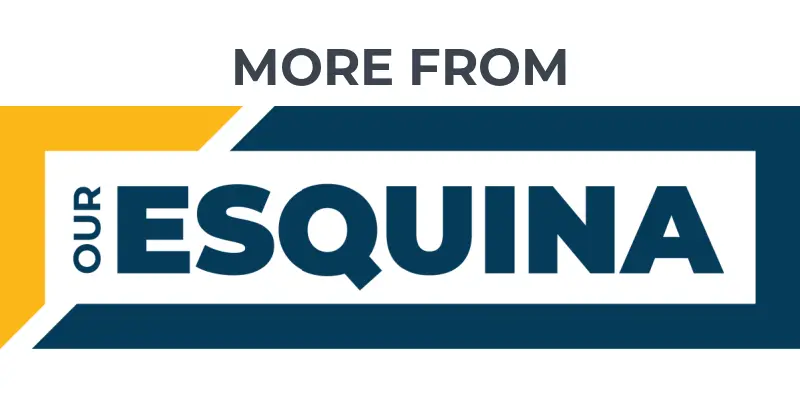 Damien Martinez breaks out for Oregon State
Jeremy Peña pushes Astros into World Series
Ranger Suarez seals Phillies' World Series berth
No machete threats, no fear for Jean Segura
It has taken the entire roster to put the Astros in the World Series for the second consecutive year and fourth time since 2017. The families help too. Most Astros fans have seen the crucial contributions Neris, Abreu and Montero have made while bridging the gap from the Astros' starting pitchers to closer Ryan Pressly. 
Montero's wife Yohanny Emiliano has also played a role. She brought a piece of the Dominican Republic to Houston, Texas.
Chivo guisado, goat stew
Emiliano spent several hours cooking for the Astros before Game 2 against the Mariners. She cooked the Dominican staple goat stew with rice and pigeon peas, known as moro de gandules y chivo guisado.
"It was very good," Valdez said. "That's something that hits your palate. You're always looking for something from your country. You always like it, from here, from there or from Puerto Rico. It gives us joy to see Dominican food like that."
Emiliano purchased the goat early that day at a local Dominican restaurant. She prepared the feast at home and then brought it to Minute Maid Park.
"We identify with always taking our culture wherever we go, wherever we travel," Neris said. "When you are in a country like this, America, it's not very common to have chivo guisado. 
"You feel special when a teammate brings you something that reminds you of something that is part of your roots, that is our country's cultural gastronomy. It's something fulfilling mentally for you to feel that although you're far from home you can receive and enjoy something that you see at home daily."
Astros Dominican relief
Neris, 33, is 2-0 with a 2.25 ERA in his first postseason of his nine-year career. He has appeared in five of the seven playoff games this October to set up a Fall Classic against his former Philadelphia Phillies teammates. He threw 1 ⅓ scoreless innings over two appearances in the Division Series and 2 ⅔ scoreless frames over three appearances in the ALCS.
Abreu has thrown 6 ⅓ scoreless innings with 10 strikeouts while appearing in six of the Astros' seven postseason games this year. Montero has pitched in all but one of the Astros' seven postseason games so far.
He was 1-0 with no earned runs over 3 ⅓ innings of scoreless relief while appearing in all three victories over the Mariners. He gave up one run over two innings in three appearances in the four-game sweep over the Yankees in the American League Championship Series.
Montero's wife has also played a role while bringing a piece of the Dominican to the Astros' Dominicans. To be clear, though, the meal was offered to the entire team.
Latino diaspora in Houston
"You know you feel happy having so many Latinos here next to us from Venezuela, Cuba, Puerto Rico," Montero said. "We always get along like brothers here."
The Astros have a distinct Latino flavor with superstars from throughout Latin America. The two catchers – Martin Maldonado and Christian Vazquez – are from Puerto Rico. Jose Altuve, the team leader, and Luis Garcia, who pitched five innings to win the 18-inning classic against the Mariners, are from Venezuela.
The Cuban trio of Alvarez, Yuli Gurriel and Aledmys Diaz have been key. 
Astros' Yuli Gurriel adds 'extra' postseason chip
Framber Valdez proves he belongs among greats
Yordan Alvarez gives parents postseason magic
Peña, Valdez, Neris, Montero, Abreu, and Cristian Javier anchor the Dominican contingent. Righthander Jose Urquidy, who has yet to make an appearance this postseason, is the all-time leader in World Series victories by a native of Mexico.
Manager Dusty Baker, a native of California, and third baseman Alex Bregman, a native of New Mexico, identify with Latinos as well as any non-Latinos in MLB.
Baker often brings food from different cultures to his players, whether it's pozole for Urquidy or even Matzah Balls soup from a local Jewish restaurant for his players. 
Arepas for everyone
"We always try to bring our culture to share," Altuve said. "If you're from Venezuela, you bring arepas. It interests us all to learn from each other and taste the plates from our culture."
The Astros have had that family culture throughout their dominant run of four World Series appearances over the last six seasons. They are now four victories away from the franchise's second title since 2017.
The players are not alone. Their families pitch in with the flavors of home. They even have some chivo guisado along the way.
"Once they tasted it, they realized it was very good," Montero said. "Our atmosphere here is very good. We get along really well. We get along like a family. Venezuelans, Boricuas, Mexicans, Cubans, Dominicanos, we all get along very well."
Get the Our Esquina Email Newsletter
By submitting your email, you are agreeing to receive additional communications and exclusive content from Our Esquina. You can unsubscribe at any time.