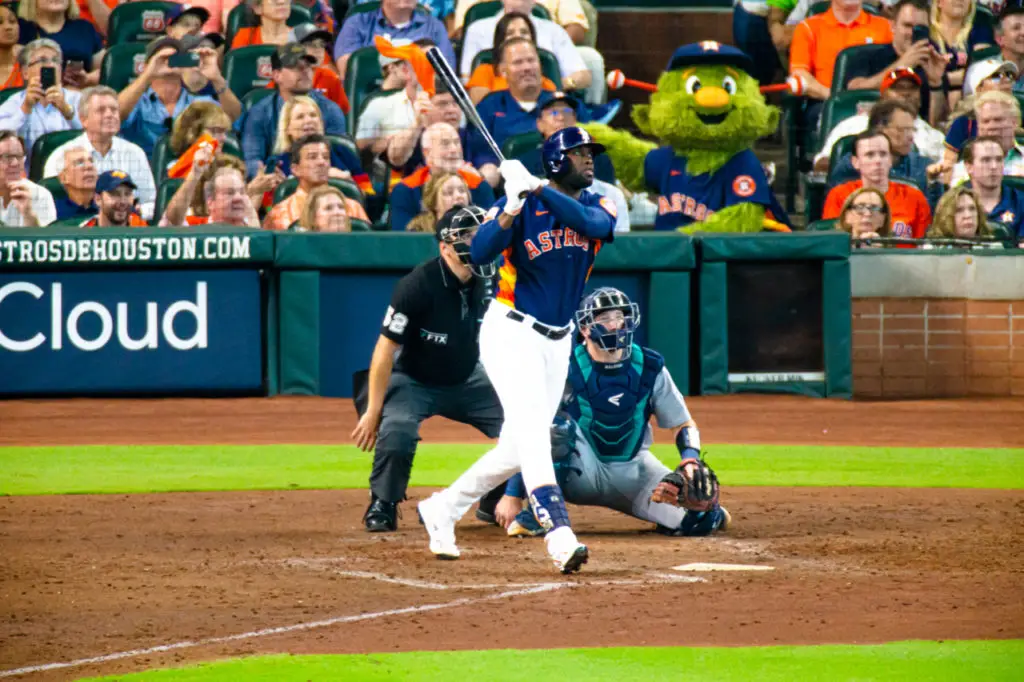 Yordan Alvarez earns 'El Grande' nickname
Yordan Alvarez torments the Seattle Mariners
HOUSTON – It's to the point that greatness is anticipated each time Yordan Alvarez steps to the plate. With one swing, he can ruin an opponent's day and salvage the night for his Astros teammates.
Astros manager Dusty Baker has even started calling his Cuban left fielder "Grande," which means big in Spanish. Even though Alvarez is 6-foot-5 and 225 pounds, his stature is not the reason Baker calls him Grande.
The bigger the moment, the bigger Alvarez seems to perform. That's why Baker calls him 'Grande.' There is no moment too big for Grande. His teammates love to see Alvarez at the plate with the game on the line. 
It would seem unfair to expect the type of brilliance Alvarez has displayed during the American League Division Series against the Seattle Mariners. To a man, though, the Astros aren't surprised by his heroics. They practically expect it.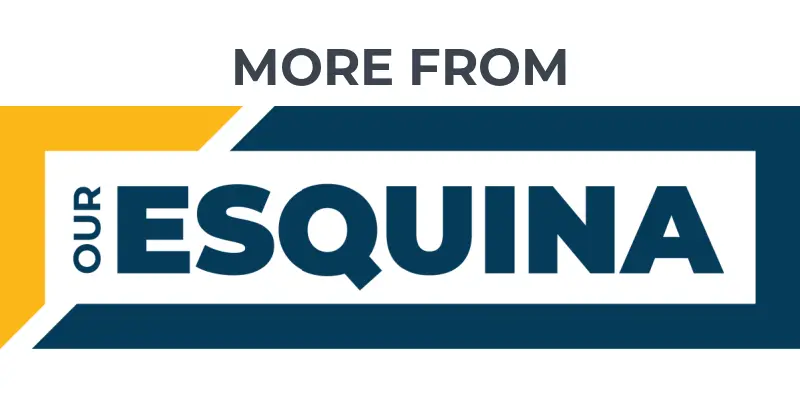 Mariners lean on ace Luis Castillo
Yordan Alvarez gives parents postseason magic
Yankees rookie Oswaldo Cabrera is living the dream
Astros rook Jeremy Peña out of Correa's shadow
"We have a lot confidence because we know what type of hitter he is," Astros first baseman Yuli Gurriel said of Alvarez. "And he has demonstrated it, and he will continue to demonstrate it."
Yordan Alvarez torments Scott Servais
Only the days off between Games 1 and Game 2 have contained the slugger from Las Tunas, Cuba. 
Alvarez has Seattle Mariners manager Scott Servais working overtime in an unsuccessful attempt to stop him. With Game 1 on the line and two outs in the ninth inning, Servais used starter Robbie Ray out of the bullpen in hopes of securing a 7-5 victory.
Servais wanted a lefty-lefty duel with one of the best pitchers in baseball. He lost the gamble. Alvarez torched the 2021 Cy Young Award winner for a monstrous, walk-off, three-run homer to right. 
Two days later, Seattle ace Luis Castillo appeared to be cruising with a 2-1 lead until Alvarez hit a two-run homer to left in the sixth inning.
"That's impressive what he's doing," said Jeremy Peña , who hit a two-out bloop single to center to set up Alvarez. "I got the easy part. I just got to get on for him. He's been doing it all year, so we're not surprised. It's impressive to watch."
The hard-throwing righthander challenged Alvarez with a 98-mph fastball away. If Alvarez had taken that pitch, it would have easily been ruled a ball. It was out of the regular strike zone, but it wasn't outside enough for Alvarez.
Plenty of damage from Yordan Alvarez
Alvarez pounced with his two-run blast to left, putting the Astros ahead for good. The Mariners didn't mind walking him in that spot, but they weren't careful enough to pitch around him.
"Obviously he has done some damage against us in this series," Servais said. "He's hot right now. You've got to recognize that. I think you kind of game plan in how you want to go through their lineup and the guys you want to be careful with.
"When you're throwing balls (that are) 3, 4 inches off the plate and he hits 'em like that, he's in the zone. And he's a super talented player, and he's made us pay here the last couple days."
Alvarez is the first player in postseason history to have multiple go-ahead home runs with his team trailing in the sixth inning or later. The Mariners acquired Castillo for moments like Game 2. The two-time All-Star had retired eight in a row until Peña's blooper to center. Alvarez took care of the rest with an impressive blast the other way.
Impressive run
"Incredibile," Gurriel said of his fellow Cuban. "Every year he impresses us more. He has incredible talent, and he's truly helping us a lot. He's one of our best hitters, and one of the best in all of baseball in general. So truly I feel very blessed for him to be here."
Alvarez was asked to describe himself as a hitter. 
"I would say intelligent," he said. "I think whenever I go up to the plate I try to visualize what the different kind of results that I could get up there when I'm hitting. If everything goes according to plan we'll get a positive result. Obviously there's still a pitcher out there who is trying to get me out."
Although it would seem otherwise, the 2021 American League Championship Series MVP has made outs in the Division Series. Castillo retired him in the first and fourth innings. He wasn't as fortunate in the sixth. 
Damned if you do, damned if you don't
With the Astros ahead 3-2 in the eighth, Servais wanted no part of Yordan Alvarez after Peña drew a two-out walk. He raised four fingers toward plate umpire Jansen Visconti. It was the right thing to do, but it still backfired. Alex Bregman followed with an RBI single to right.
"Every single time I go out there I just try to look for a good pitch to drive," Alvarez said. "I really don't try to think about if they're trying to pitch around me to get to the guys behind me. Obviously Bregman and (Kyle) Tucker are really good hitters. But whenever I'm there I just try to get a really good pitch to hit."
Alvarez has driven in seven runs so far in the Division Series, which is tied for the second most for a player through their first two games of a postseason.
"I call him Grande," Baker said of Yordan Alvarez. "He comes up big. We love having him at the plate. He likes to be in the big moment. His concentration and discipline is way ahead of his years. We just love having him."
Get the Our Esquina Email Newsletter
By submitting your email, you are agreeing to receive additional communications and exclusive content from Our Esquina. You can unsubscribe at any time.