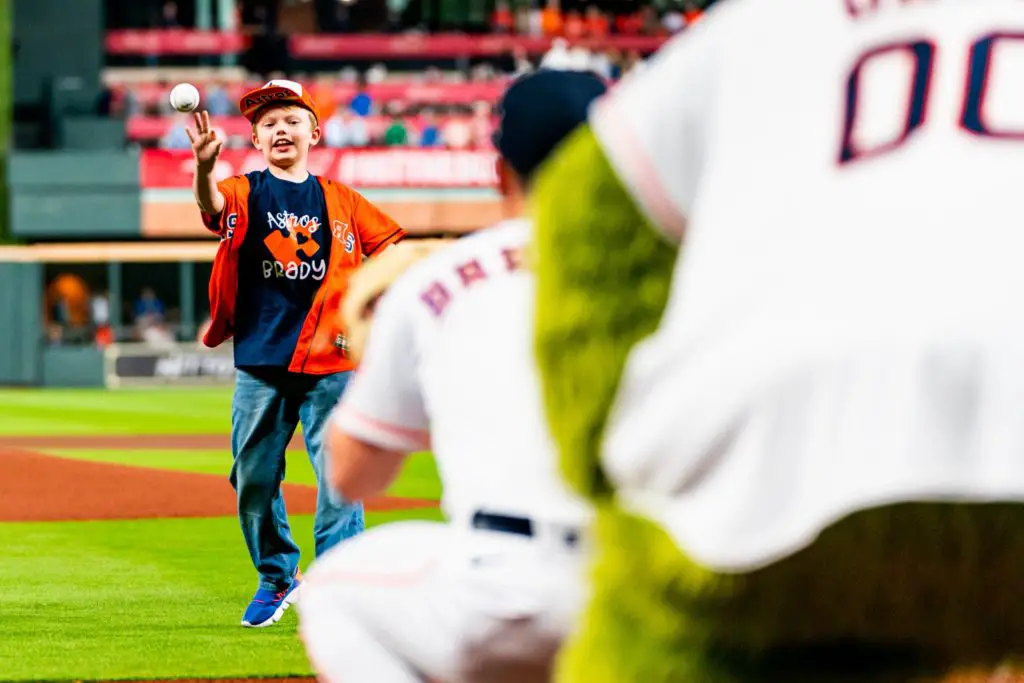 Alex Bregman lives out Jackie Robinson legacy
Alex Bregman devoted to raising autism awareness
HOUSTON – Alex Bregman doesn't remember when the quote went up at his childhood home. The message, however, has been ingrained in his mind for almost two decades, give or take a year or two.
The Astros' All-Star hasn't forgotten that famous Jackie Robinson quote. More importantly, Bregman has tried to live up to the quote's message. 
"A life is not important except in the impact it has on other lives," said Robinson, who broke Major League Baseball's color line in 1947 with the Brooklyn Dodgers. 
Half of MLB teams celebrated the 75th anniversary of Robinson breaking the color line on Friday. The Astros were on the road at the time, though, so they didn't commemorate the historic milestone until Tuesday night at Minute Maid Park.
Former Negro Leaguer J C Hartman, the first African-American player in Colt 45s/Astros history, threw out the ceremonial first pitch to commemorate Jackie Robinson Day before the Astros played the Angels. Astros manager Dusty Baker, one of only two African American managers in MLB, visited with Hartman and greeted him on the field before and after the first pitch.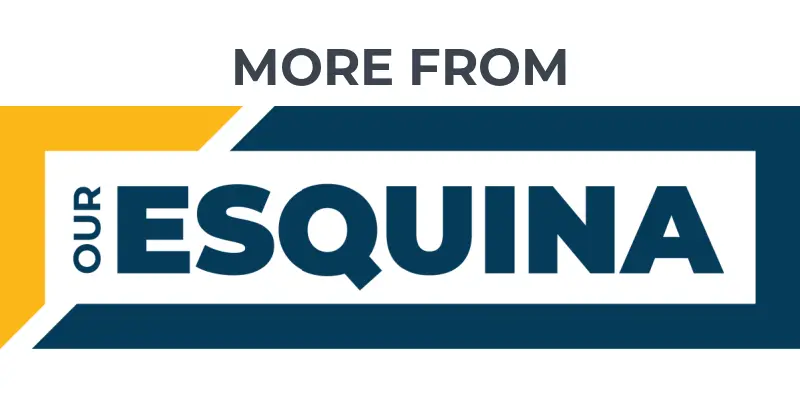 Alex Bregman wasn't officially part of the Astros' Jackie Robinson ceremonies. He might as well have been because he's living out Robinson's legacy. Bregman caught another special first pitch Tuesday night, though, before the first Autism Awareness Night at Minute Maid Park.
Alex Bregman makes impact
Robinson would have been proud. He surely would have liked, appreciated and embraced Bregman. That famous Robinson quote has inspired Bregman since his parents put it up at their home in New Mexico when he was a kid.
"Both sides of my family have wanted to give back," Bregman said. "So I was taught at a young age to try and do that. I think we've found our cause, our mission, and we really want to make the biggest impact possible."
The Bregman Cares Foundation is devoted to helping people and families dealing with autism. Bregman hopes to raise $10 million to build a school in Houston for students with autism.
The foundation is already a 10th of the way toward that goal after receiving a $1 million donation. Bregman learned the importance of raising autism awareness through his godson Brady Columbus, 9, who has autism.
"It's super important," Bregman said. "My godson Brady was diagnosed when he was 3 years old. He wasn't speaking, and now he is. He's gaining social skills by the day.
"Just watching him grow up and the impact he's made on our lives, we want to do something to help. Brady's allowed us to do that."
Brady threw out the ceremonial first pitch Tuesday to Bregman. The Astros also had unique activations for those with autism throughout Minute Maid Park. Loud noises can affect folks with autism, so the Astros lowered the public address volume in sections 156, 305 and 405 as part of the unique activations.
There was also a sensory room in Champions Pavilion by section 256. Fifty percent of the proceeds from the Astros Foundation's 50/50 raffle Tuesday went to the Bregman Cares Foundation.
Brady makes a difference 
"He's made a difference in all of our lives," Bregman said of Brady. "Just the impact that he's been able to have on us, I feel like his impact has been able to affect so many kids and helped so many kids better their lives."
Brady's classmates wore "Brady" Astros jerseys Tuesday at school. They also chanted, "Let's go, Brady."
Jackie Robinson would have loved what Bregman and Brady are doing. After all, the Astros star third baseman and his godson are making positive impacts for others.
"We're looking forward to trying to build a school here in Houston to help children with autism," Bregman said. "It'd mean the world to be able to do that and impact all those kids' lives.
"We have some big lofty goals for the years to come. I feel like with the great people here in Houston, Texas, we'll be able to do that and impact a lot of lives."
Featured art via @astros on Twitter.
Get the Our Esquina Email Newsletter
By submitting your email, you are agreeing to receive additional communications and exclusive content from Our Esquina. You can unsubscribe at any time.