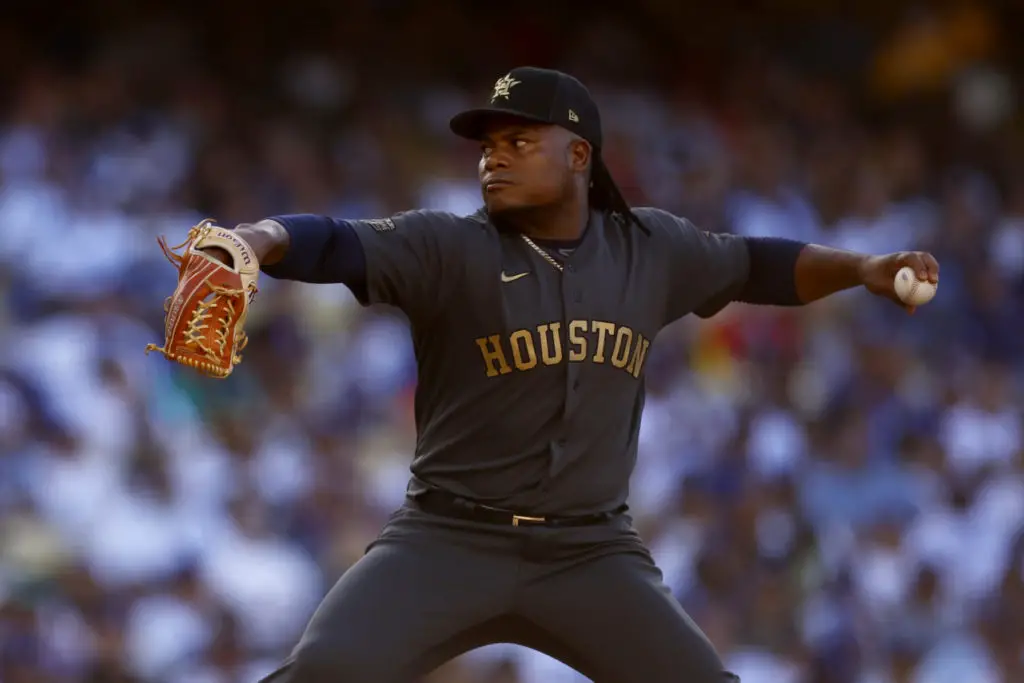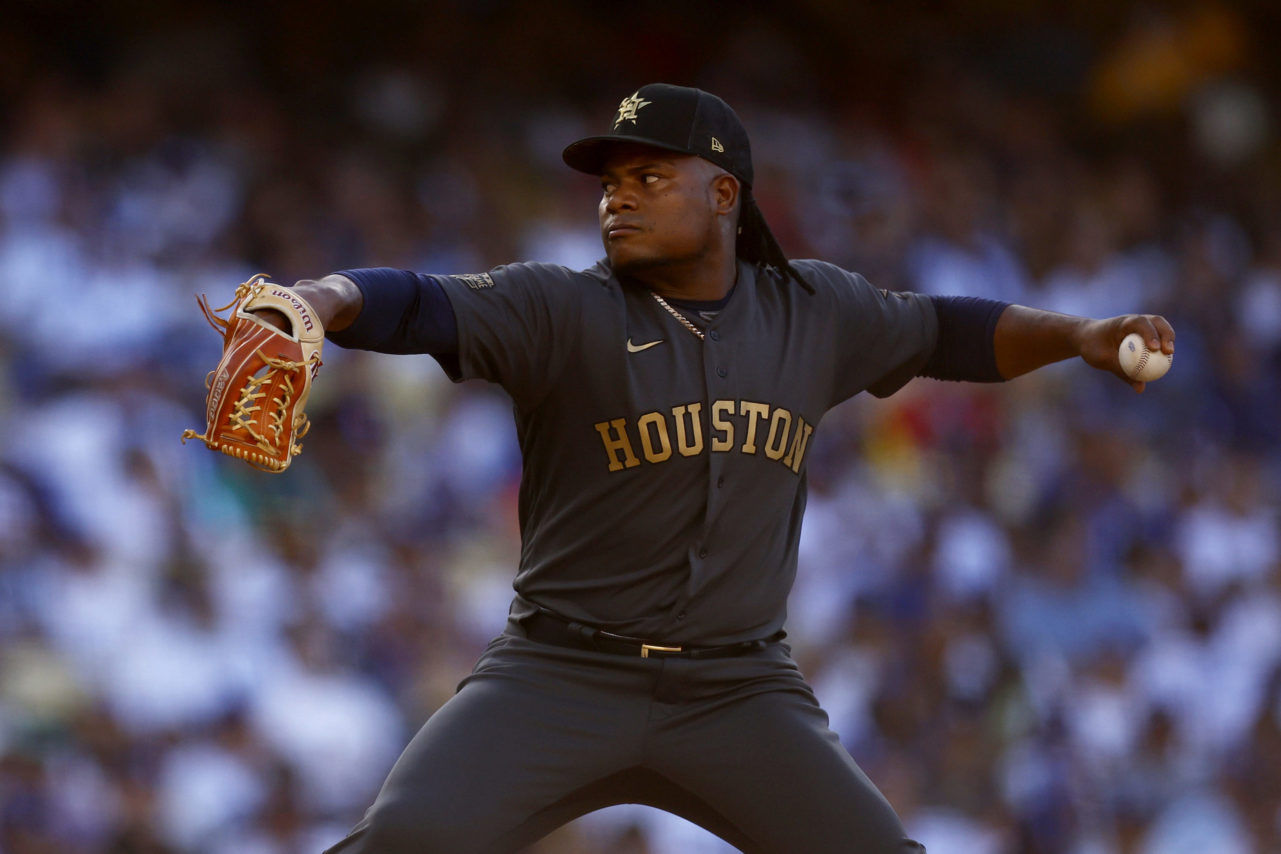 Framber Valdez proves he belongs among greats
Framber Valdez enjoyed entire All-Star experience
LOS ANGELES – Framber Valdez didn't realize he was in line for the All-Star Game victory until his fellow All-Stars informed him Tuesday night at Dodger Stadium. He arrived late to that realization, which is quite fitting considering his delayed path to Major League Baseball and stardom.
Unlike most of the participants at the Midsummer Classic, the Astros' lefthander from the Dominican Republic didn't have childhood dreams of playing in the All-Star Game.  
The man who found shelter nightly at a local church as a child in his hometown Sabana Grande de Palenque, D.R., was late to baseball. He didn't sign with the Astros' organization until he was 21 years old, five years older than most Dominican prospects sign.
"To be sincere, I didn't dream about this as a child," Valdez said. "But since I started playing baseball and I learned what the All-Star Game was about, I made a lot of goals. And this was one of those goals."
Peace and smile from Framber Valdez
Even the boos that rained down on Valdez, Kyle Tucker and Justin Verlander from the sellout crowd at Dodger Stadium couldn't wipe away Valdez's smile Tuesday. He merely flashed a peace sign after he was introduced.
Valdez, 28, has tasted extreme poverty and long nights sleeping on cement floors under a leaky roof made of corrugated silver steel roof panels. It will take more than boos from strangers to bother him.
He has felt the discomfort of sleeping on the cement floor daily at a local church as a child. Helping his family secure their next meal was a much bigger priority for Valdez than playing baseball as a teen.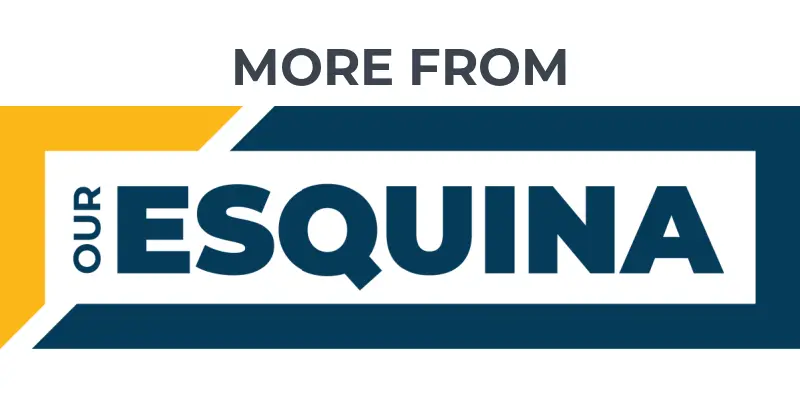 Baseball began to pull Valdez out of poverty once he signed with the Astros in 2015 for a $10,000 bonus. That bonus wouldn't be big enough to even be considered modest by American players, but it was life-changing for Valdez.
It put him on the road to Houston and ultimately the 2022 All-Star Game at Dodger Stadium with Albert Pujols, Miguel Cabrera, Clayton Kershaw, Juan Soto, Verlander and some of the greatest names in baseball history.
"It was one of my goals," he said. "It means a lot for my career, for my family. For the Dominican Republic and the fans who support me, it means a lot." 
Taking it all in
Framber Valdez made the most of his All-Star experience, taking time to get to know Japanese star Shohei Ohtani and Pujols. He was at the center of the action with Juan Soto, Julio Rodriguez and the rest of the All-Stars Monday night when they surrounded and honored Pujols in the first round of the Home Run Derby.
His smile radiated pure joy as he helped surround Pujols, a Dominican icon who sits fifth on baseball's all-time list. 
Framber Valdez may not have the national name recognition of 2022 All-Star Game MVP Giancarlo Stanton, 2021 All-Star Game MVP Vladimir Guerrero Jr., or Pujols. But, who cares?
Valdez proved he belonged by earning his All-Star nod. He capitalized on the entire experience.
Most players leave the All-Star Game within an hour of the time they're pulled from the game, beating the traffic out of the stadium to start their brief breaks. Valdez remained in the dugout through the final out. 
"Everything, everything, I've enjoyed every moment," he said. "I met Ohtani. I hung out with Pujols, Vlady, Stanton. It means a lot because (Pujols is) a Hall of Famer. He's a Dominican leader as well as a baseball leader. He's an example to follow."
First Astros All-Star Game winner
Valdez made his All-Star debut in the third inning with the National League ahead 3-0, making the 39th Midsummer Classic appearance by an Astros pitcher.
He started the inning by inducing a grounder to second from Soto, the Home Run Derby champion who recently turned down a $440 million contract from the Washington Nationals. Then Padres' Manny Machado, the early frontrunner for the NL MVP Award, was up next.
Valdez induced a grounder to short from Machado. The Dodgers' Freddie Freeman followed to the plate as the crowd chanted, "Freddie! Freddie! Freddie!"
Valdez got Freeman to ground out to second. Stanton tied the score at 2 with a two-run homer in the top of the fourth. The Twins' Byron Buxton followed with another home run, putting Valdez in position to become the first Astros pitcher to earn a Midsummer Classic victory.
"I imagined it, and I accomplished it," Valdez said. "It means you've been here to be among the best. You worked to be among the best, and you're among the best. We know we're among the stars and we know we're a star. And that's why we're here today."
Valdez's All-Star victory serves as a reminder that it's never too late to dream and chase excellence. 
Get the Our Esquina Email Newsletter
By submitting your email, you are agreeing to receive additional communications and exclusive content from Our Esquina. You can unsubscribe at any time.