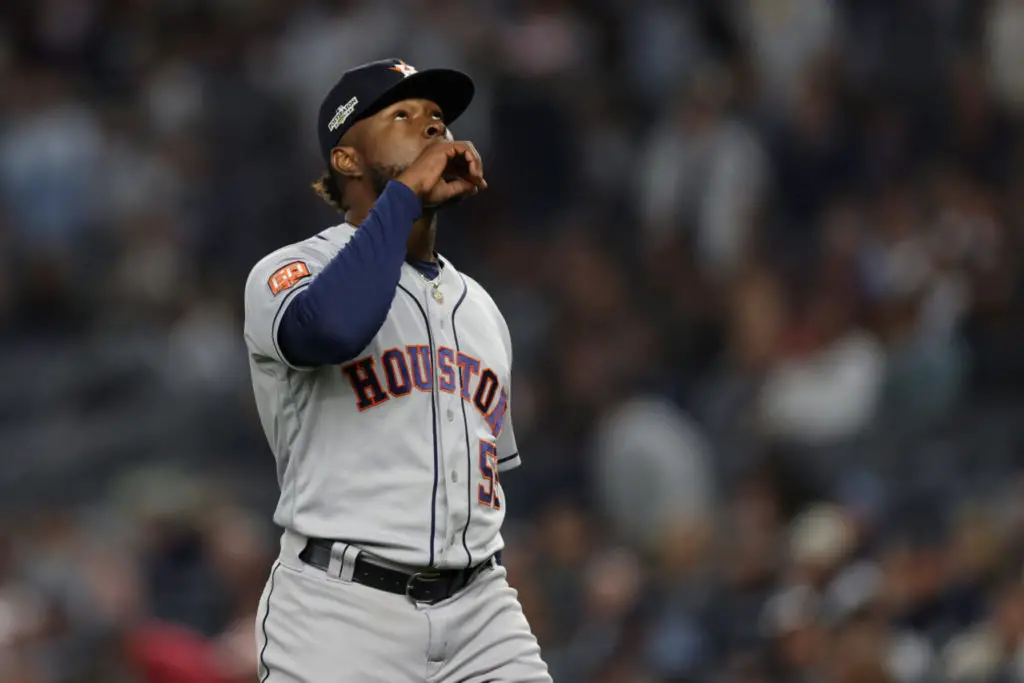 Cristian Javier puts Astros closer to World Series
Cristian Javier dominates Yankees in Game 3 of the ALCS
NEW YORK – After yet another dominant showing in the Bronx, Cristian Javier has put the Houston Astros one win away from the World Series.
Javier beat the Yankees 5-0 in Game 3 of the American League Championship Series Saturday night at Yankee Stadium. They will try to complete the sweep Sunday night to seal their fourth World Series appearance in six years.
The 25-year-old righty from Santo Domingo, Dominican Republic, tossed 5 ⅓ scoreless. He allowed only one hit and struck out five Yankees, whose offense has gone AWOL in the ALCS.
Javier's gem Saturday night was an encore to the combined no-hitter he started on June 25 in the Bronx. 
All season long, Dusty Baker's hurlers have been too much to handle for the sporadic New York offense.
Focus is key for Cristian Vazquez
"I think the biggest key for us is just staying focused and throwing a lot of strikes," Javier said. "I think that's what helped us in the past and what has us here right now."
Yankees ace right-hander Gerrit Cole was on the mound looking to cease the bleeding for New York. An error by center fielder Harrison Bader allowed catcher Christian Vazquez to reach safely.
The Yankees paid deadly for that error. Chas McCormick followed with a two-run homer. That shot gave Javier just enough support to get into a rhythm.
"Well, he was very good tonight," Baker said of Javier. "He didn't start off, he started off a little rocky, and then he went to the stretch.
"When he was in the windup he couldn't find his rhythm, and then he went to the stretch on his own. Then he was more compact and was getting the ball down, because early in the game he was wild high. He got out of some trouble and then after that he settled down."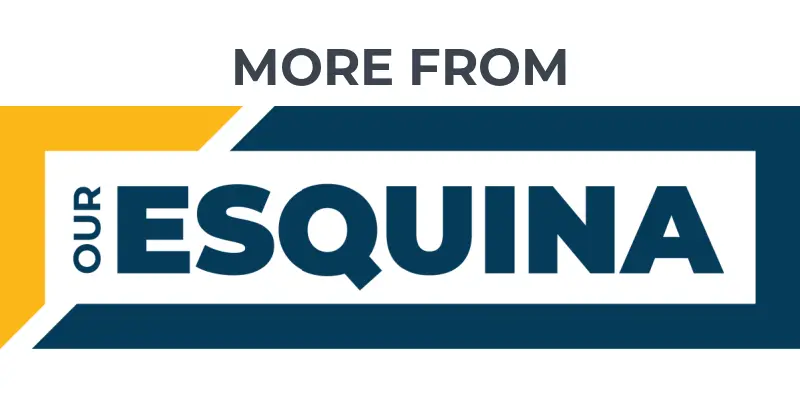 No machete threats, no fear for Jean Segura
Suárez and Segura examples of Phillies resilience
Errors don't rattle Astros lefty Framber Valdez
Javier is just the latest Astros pitcher to flourish this postseason. 
This season played host to the resurgence of Justin Verlander following Tommy John surgery that kept him away for most of the previous two seasons.
The Astros also saw the further development of Framber Valdez and Luis Garcia and the return to form of Lance McCullers Jr, who is prepared to complete the sweep Sunday.
McCullers eager for sweep
"I just think that we're concerned about winning ball games," McCuller said. "That's what it comes down to. I think obviously we have a great ball club and I think we put ourself in good positions to win,."
"But we've faced a lot of great teams, and we handled Seattle really well, and I think guys are ready to go."
If the Astros complete the sweep, they will have bought themselves more time to rest their game-controlling pitching staff. The Philadelphia Phillies are also a win away from the World Series.
The Phillies beat the San Diego Padres 10-6 in Game 4 of the National League Championship Series to take a 3-1 lead in the best-of-seven series.
As for Javier, after coming up as a reliever for Houston, he is simply grateful and proud to show up and help his team.
"I feel very proud of what I've been able to do here and also for the team to have given me this opportunity," Cristian says. 
"I know being a reliever is sometimes just part of the process. But I feel very proud and very happy to be where I'm at."
Get the Our Esquina Email Newsletter
By submitting your email, you are agreeing to receive additional communications and exclusive content from Our Esquina. You can unsubscribe at any time.