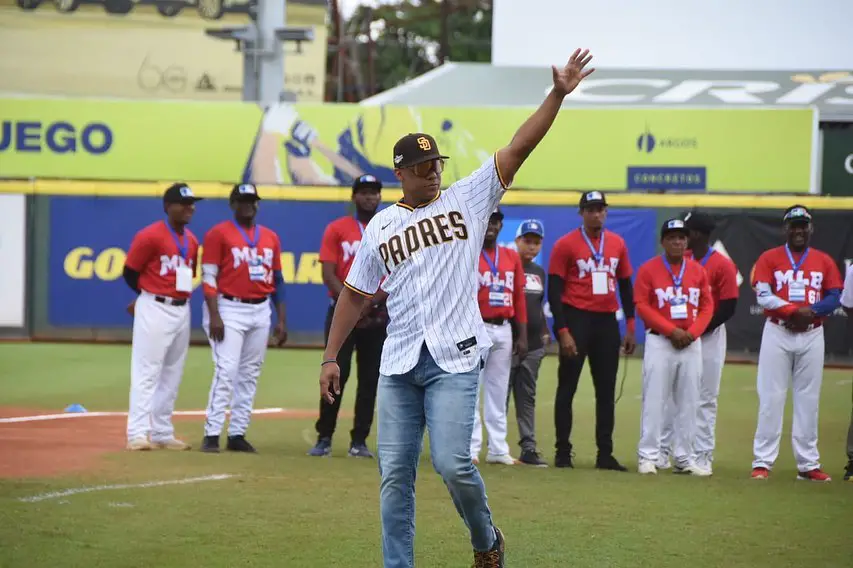 Dominican Republic WBC team builds for future
Dominican WBC staff and players have focused on giving back this winter
Two days after opening his home to some of the best big leaguers from his island, Juan Soto focused on the children of the Dominican Republic. He joined fellow big leaguers at Estadio Quisqueya Juan Marichal in Santo Domingo for a youth baseball clinic.
The Dominican baseball federation planned for Soto and about a dozen big leaguers to work with 500 to 1,000 children last Dec. 18. More than 1,500 showed up, prompting the federation to rush back to their offices to get T-shirts they had set aside for the second youth clinic in another part of the island.
"You should have heard all those kids when they mentioned Juan Soto," Tampa Bay Rays bench coach Rodney Linares said. "It was like they saw God."
The World Baseball Classic is two months away, yet the Dominican Republic squad has already been busy building camaraderie. Veteran slugger Nelson Cruz, the respected player-general manager of the squad, has led the off-the-field efforts this year with the federation and Linares, who will manage Team Dominican.
Family atmosphere
Together, they have been planting seeds that they hope will continue blossoming long after the 2023 WBC. They're working on parallel tracks, building camaraderie among the players while also helping prepare the next generation.
Ten years after the Dominican Republic beat Puerto Rico for its first and only WBC title, Linares' squad has spent the winter giving back. Cruz, the first player-general manager in WBC history, has spearheaded the efforts along with the island's baseball federation, FEDOBERD.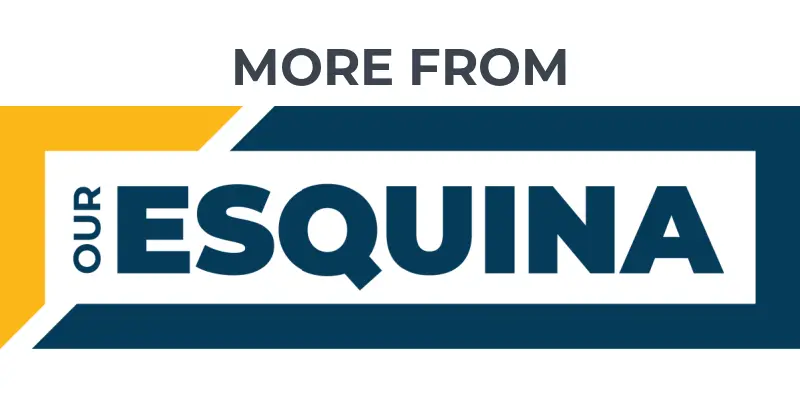 El Capitán Groomed Rodney Linares for Managerial Future
Losing Correa a course correction for Mets
Carlos Correa appears headed back to Twins
OSU's Malcolm Rodriguez honors Barry Sanders
Some of the greatest stars in Major League Baseball gathered in Santo Domingo last month for the first of the group's two youth baseball clinics. More superstars gathered last Saturday in Santiago for the second clinic.
Soto, a two-time All-Star and reigning Home Run Derby champ, Eloy Jimenez and Wander Franco were among the biggest names at the first clinic. The children received t-shirts that read, "soy grandes ligas desde pequeño." (I've been a big leaguer since I was a kid."
'Our country's future'
"We do this all for you," Cruz told the youngsters before Saturday's clinic. "You are our country's future."
Brewers shortstop Willy Adames, Phillies reliever Seranthony Domínguez and former big leaguer Carlos Gomez were among the biggest stars who joined Cruz and Linares at the Santiago clinic. That clinic was held at Estadio Cibao, which is the home of the  Águilas Cibaeñas.
A day later, Linares led a coaching clinic at the Dominican Republic's Olympic Center. Linares was a respected minor league manager for more than a decade with the Houston Astros before joining the Rays' coaching staff in 2020. He was promoted to bench coach this offseason.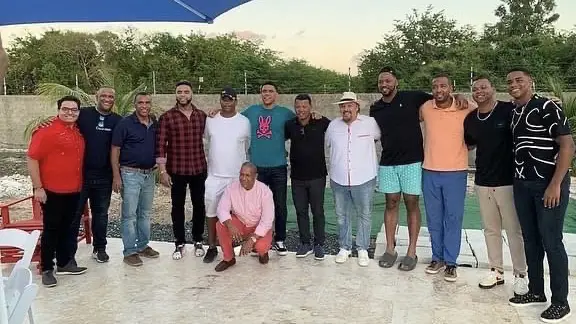 When Linares isn't focused on the upcoming WBC, he's been busy planning spring training for the Rays. He has appreciated how much Soto and Co. have embraced the Dominican baseball federation's initiatives this winter.
"These guys care," Linares said. "They want to give back to their community. We're trying to do all those things before we head to Florida, before we do the Classic. We've never done youth clinics as a group like this. They said, 'Let's use the Classic as a platform to do this every year.'"
Cruz has guided Dominican Republic player pool
Linares gives Cruz credit for spearheading much of the Dominican WBC team's initiatives this winter. He also says Vladimir Guerrero Jr.  was one of the most vocal proponents of the off-the-field efforts even though he couldn't attend while training in Florida.
Dominican American slugger Manny Machado also couldn't attend the clinic in Santo Domingo last month, but he delivered a message to the kids via FaceTime.
Appreciating that the players have other obligations and want to be with their families during the offseason, FEDOBERD has broken up the activities by region. They've held the clinics at different parts of the island and invited players who live near those venues.
The Dominican WBC players have also held two social gatherings. One was at Soto's home in Juan Dolio in the province of San Pedro de Macoris. That party on Dec. 16 was held primarily for players who live on the east side of the island and Santo Domingo. 
Fun, food, music and games too
"They played dominos," Linares said. "Some of the guys brought their family. They had a big dinner. We just want to make sure they understand that it's not only about going to play."
The second reception was held last Wednesday at Cruz's home in Jarabacoa in the province of La Vega. Linares drove three hours from his home to reach Cruz's estate.
"He's got a beautiful estate," Linares said. "It's right on the mountains. He's a super host and has everything for everybody out there. Water, drinks, whatever you want. We had live music from 4 to 8 p.m. Most of the guys who went to Nelson's estate were guys who live on the south side of the island."
Astros reliever Hector Neris, Adames, All-Star outfielder Teoscar Hernandez and Dominguez were among the group who attended the party at Cruz's home. Three days later, many of those players participated in the second youth baseball clinic.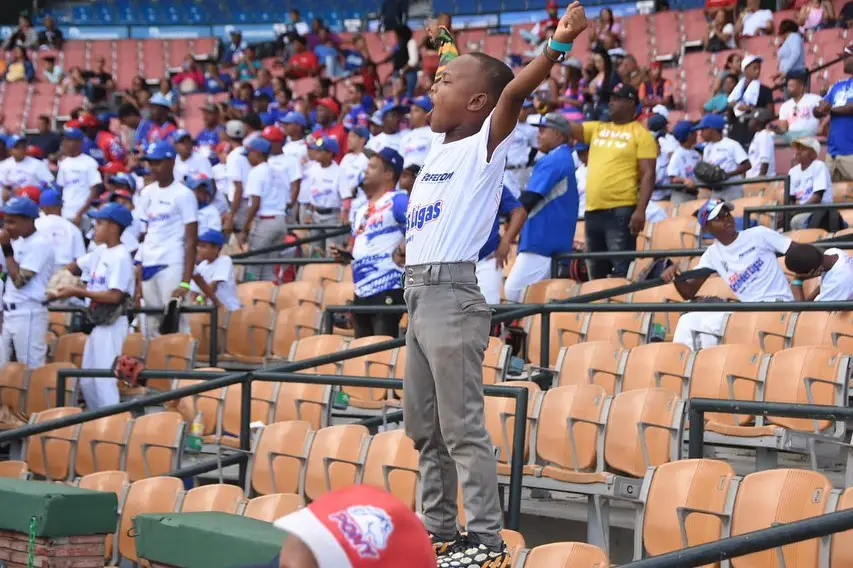 "For me it was the most impactful thing," Linares said of the baseball clinics.
The Dominican Republic is one of the favorites to win the 2023 World Baseball Classic. In many ways, Dominicans have already won with this squad of players committed to leaving a legacy beyond their play on the field. 
Get the Our Esquina Email Newsletter
By submitting your email, you are agreeing to receive additional communications and exclusive content from Our Esquina. You can unsubscribe at any time.