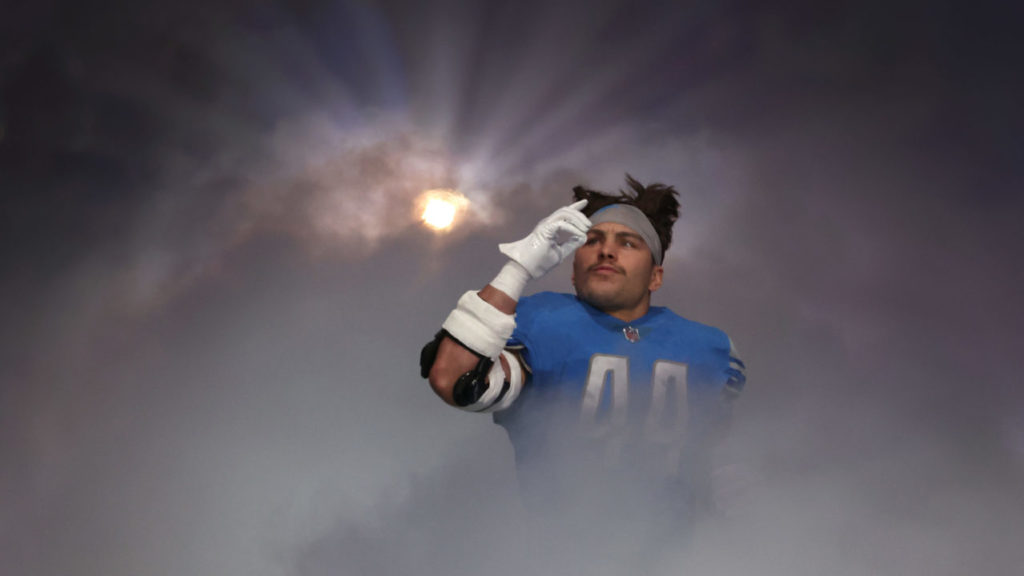 OSU's Malcolm Rodriguez honors Barry Sanders
Malcolm Rodriguez declares himself from Barry Sanders University
Malcolm Rodriguez delivered his best hit of the season before tackling anybody Sunday night. The Detroit Lions' charismatic rookie linebacker paid tribute to Pro Football Hall of Famer Barry Sanders during his pregame introduction.
Rodriguez, one of the greatest linebackers in Oklahoma State history, declared himself a product of Barry Sanders University. In honoring the all-time great, Rodriguez reminded the world that Oklahoma State is indeed Barry Sanders' university.
Both men starred for the Oklahoma State Cowboys before being drafted by the Lions. Sanders rushed for 3,556 yards and 45 touchdowns for the Oklahoma State Cowboys from 1986 through 1988.
Similar roots for Barry Sanders, Malcolm Rodriguez
The Wichita, Kan., native then rushed for 15,269 and 99 touchdowns over 10 seasons with the Lions, earning 10 Pro Bowl invitations.
Sanders, who also caught 10 touchdown passes in his NFL career, led the league in rushing four times. He had a career-high 2,053 rushing yards in 1997, his penultimate season in the NFL.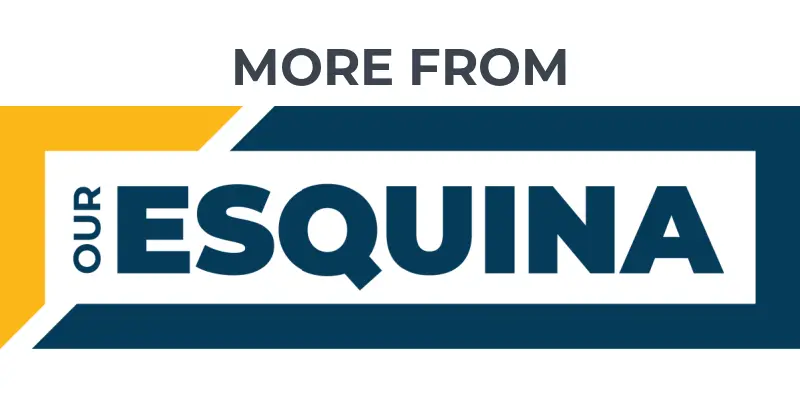 Roiman Villa stuns Rashidi Ellis with late assault
Red Sox reward Rafael Devers with $331 million deal
U.S. Soccer must let Gregg Berhalter go
Sanders played his final season in the NFL in 1998, months before Rodriguez was born in 1999. Rodriguez, who has Mexican and Native American roots, was born in Tahlequah, Okla.
Every football player in Oklahoma learns about the legendary Sanders at an early age. The Hall of Famer clearly appreciated Rodriguez's gesture on Sunday Night Football.
Sanders praises Rodriguez
"Wish I could take credit #44 – Love your game!" Sanders posted on a quote tweet of the Sunday Night Football on NBC tweet.
Rodriguez responded with a pair of salute emojis.
Rodriguez and Sanders are two of the most accomplished players in Oklahoma State history. Although he was a lightly recruited and somewhat undersized safety prospect coming out of Wagoner High, Rodriguez became an All-American linebacker.
In 2021, Rodriguez became only the fourth OSU linebacker – and the first in 30 years – to become an All-American. The Lions then picked Rodriguez in the sixth round of the 2022 draft. The 5-foot-11, 230-pounder has been considered one of the steals of the 2022 draft.
Rodriguez, 23, finished his rookie season with one sack, 44 solo tackles and one forced fumble. He also capped the season with the ultimate tribute, reminding the world that Oklahoma State indeed is Barry Sanders' university.
Perhaps one day another former Oklahoma State Cowboy in the NFL will declare himself from Malcolm Rodriguez University.
Get the Our Esquina Email Newsletter
By submitting your email, you are agreeing to receive additional communications and exclusive content from Our Esquina. You can unsubscribe at any time.