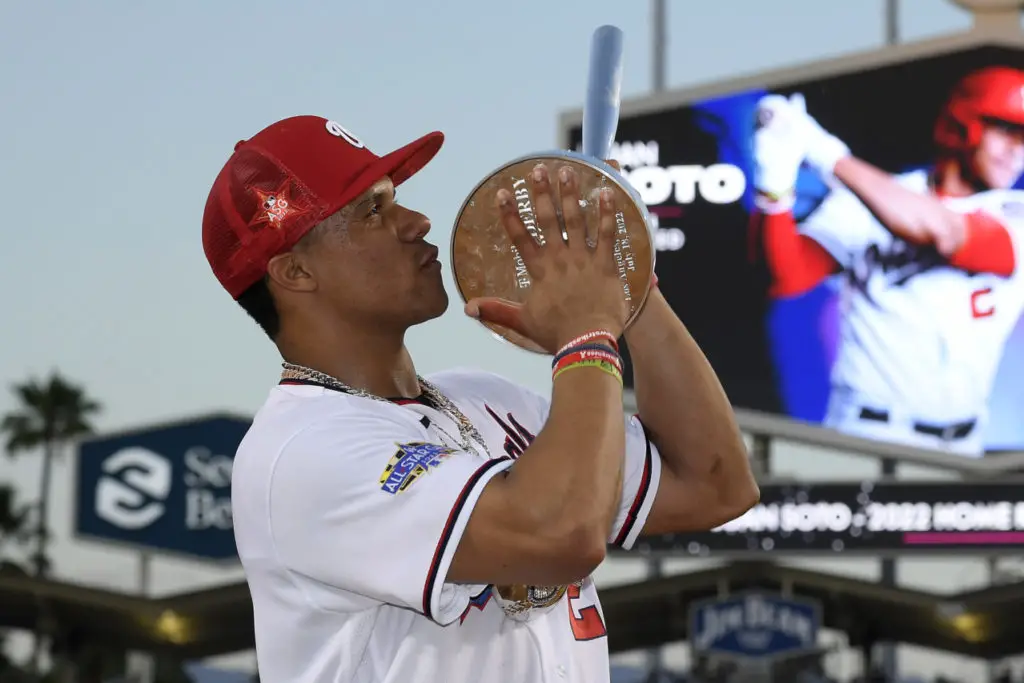 Juan Soto shares Home Run Derby glory with Pujols
Mariners rookie Julio Rodriguez stole spotlight with 63 homers over first two rounds.
LOS ANGELES – For a brief second or two Monday night, Juan Soto wondered if he should take it easy on the legendary Albert Pujols. The Nationals' young star had already bowed to the St. Louis Cardinals' great earlier during the Home Run Derby when all the All-Stars gathered around Pujols for an impromptu tribute.
Pujols is among the greatest home run hitters in baseball history, and the slugger with 685 career home runs was treated with the reverence he deserved by his fellow All-Stars and the Dodger Stadium crowd.
But the 2022 Home Run Derby belonged to the youngest of the All-Stars, Julio Rodriguez of the Seattle Mariners, and Soto.
Soto easily dispatched Pujols in the semifinals, just as he had eliminated the Cleveland Guardians' Jose Ramirez without a problem in the first round.
Eliminating an icon
"For me going head-to-head with (Pujols) is just an amazing feeling," Soto said after beating Rodriguez to earn the $1 million bonus. "I wasn't sure if I should beat (Pujols) or let him beat me. But … I respect him a lot. 
"Even though I beat him, at the end of the day, it's just a competition. He knows how much I'm proud of him and … how much talent he brings to all the generations and advice that he gives to us."
Soto, 23, is among the many All-Stars who grew up in the Dominican Republic idolizing Pujols. Rodriguez, 21, is another one. 
The All-Stars were grateful commissioner Rob Manfred selected Pujols and Detroit Tigers great Miguel Cabrera as All-Stars.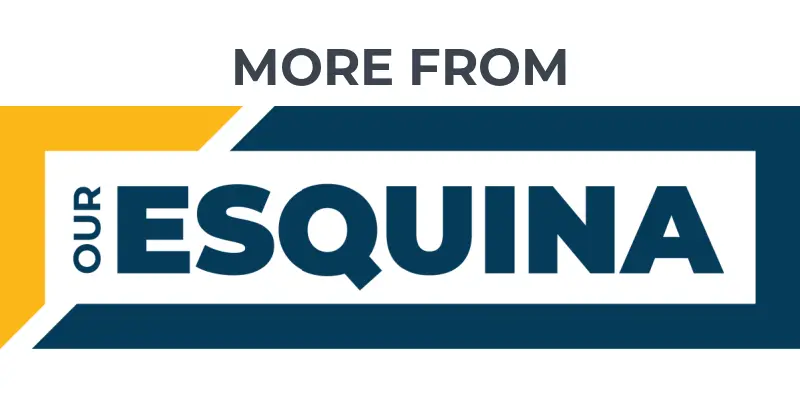 The 2001 National League Rookie of the Year, three-time Most Valuable Player and 11-time All-Star is in his 22nd and likely last season in the majors. 
The Midsummer Classic is an opportunity for fans and Major League Baseball to honor Pujols one more time at a jewel event. 
'Big fan of Albert'
"I was a really big fan of Albert," Rodriguez said. "It's really amazing to be part of the last ride that he's going to have here at Dodger Stadium. 
"This kind of environment is pretty amazing, to be honest, because I never thought that something like that could happen in my career. But I'm really happy to be part of it right now."
With the exception of the impromptu tribute the All-Stars paid to Pujols during his break during the upset over top seed Kyle Schwarber, Rodriguez owned the Home Run Derby until the final round.
The frontrunner for the AL Rookie of the Year Award opened with 32 home runs to eliminate the Rangers' Corey Seager in the first round. Rodriguez added 31 homers in the second round to eliminate the Mets' Pete Alonso, who was trying to win this third consecutive Home Run Derby.
"He's an amazing, young, talented player," Soto said of Rodriguez. "And what he does is just amazing, how many homers he hit in the first round. First of all, he helped me out a little bit because he got tired. But definitely, he's just an amazing player. He can do it all."
Rodriguez hit only 18 in the final against Soto, who flipped his bat high in the air and fell to a knee after hitting his decisive 19th home run.
Soto also had the longest blast of the night, crushing a monstrous shot 482 feet.
"I was looking for power to flip my bat because I had no power at all," Soto said. "But then when I saw the ball land and go, it just felt amazing. I saw the scoreboard change and show (you're) the champion. It just felt amazing when I saw that."
Memorable moment for Juan Soto and Co.
A decade from now, most of the All-Stars will forget just how impressive Rodriguez was in his first Home Run Derby. Some might even forget that Juan Soto won. Very few, however, will forget what they felt when they honored Pujols.
On a night two of the Dominican Republic's greatest young baseball stars showcased their power, Pujols was in the center of one of the best moments.
The Home Run Derby was as much about baseball's bright future as it was about celebrating an all-time great who sits at fifth on baseball's all-time home run list.
"It can be (Pujols') last Home Run Derby and All-Star Game, so we should be there for him and giving him some power so he keeps going." Juan Soto said of his mindset during the tribute. "Because we all know his skills are going down a little bit.
"But when you cheer for him and give him that positive energy, the things can change and he showed up after that. And winning that round, it was just amazing whenever all the guys came in, giving the good vibes and good energy. I think it was a special moment for him and even for ourselves to see the legend go like that."
Get the Our Esquina Email Newsletter
By submitting your email, you are agreeing to receive additional communications and exclusive content from Our Esquina. You can unsubscribe at any time.