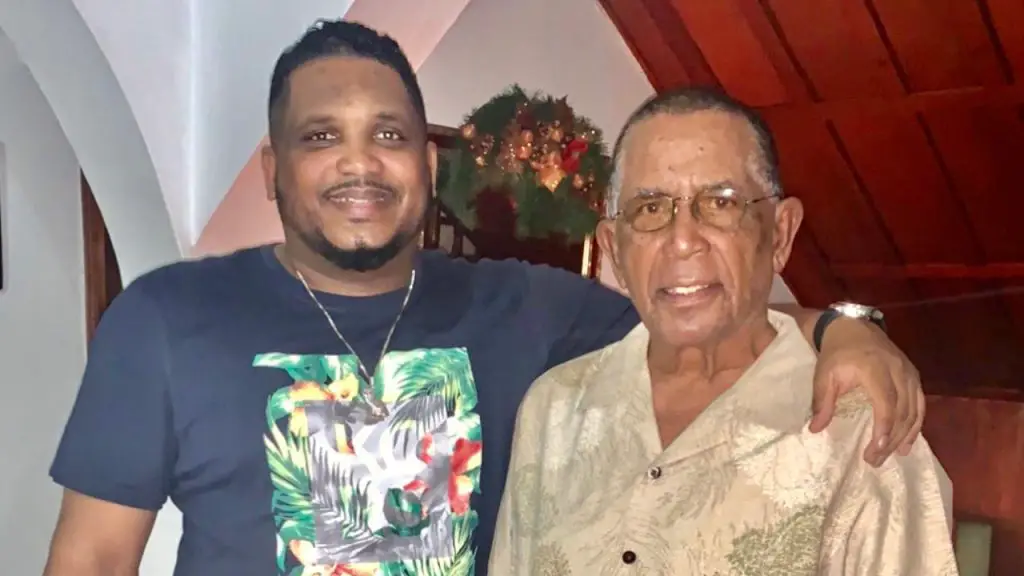 El Capitán Groomed Rodney Linares for Managerial Future
Rays third base coach follows dad's path developing big league stars
Rodney Linares was only a child in the Dominican Republic when George Bell, Joaquin Andujar and other stars would come to his house in San Pedro de Macoris to visit with his father Julio in the 1980s.
Just imagine, one day you're watching the four-time All-Star Andujar get tossed out of Game 7 of the World Series. Then a few days later he's sitting in your living room with your dad and Bell, the former American League Most Valuable Player.
Seeing the influence his father had on players made Rodney appreciate the value of coaching. What's more, seeing how Andujar would buy the limpiabotas (shoe shiners) dinner and give out shoes to those in need only strengthened Rodney's love for the game of baseball.
"That's what I want," Rodney said. "I want to help out and I want kids to be excited to see me."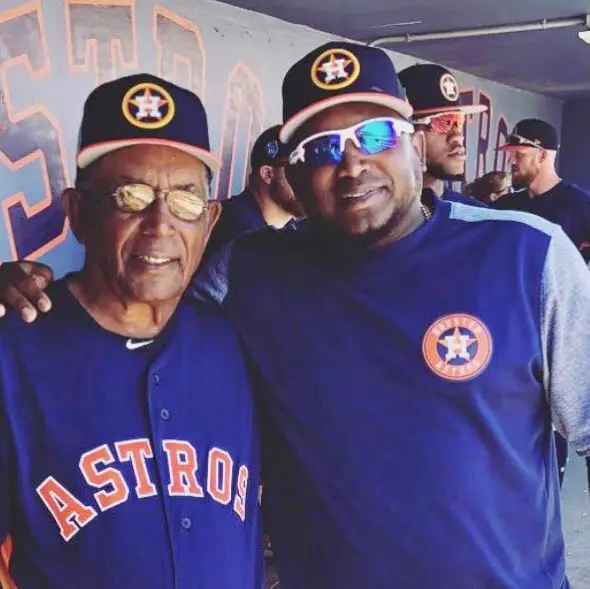 So it's no surprise that Rodney, 43, relies so heavily on his father's advice. Who wouldn't want to learn from Julio Linares?
Julio Linares, was once a prospect with the Giants. He was also one of the first Dominican natives to play in Japan. After a number of years between the Phoenix Giants and Japan's Taiyo Whales, Julio ended his playing career in 1973 and began coaching in the Astros' organization.
The elder Linares then spent 25 years bouncing around between managing in the minors, serving as assistant general manager. He eventually got the call to serve as the Astros' bullpen coach and bench coach.
"El Capitán," as Julio Linares is affectionately referred to by numerous veterans of the game, still works in the Astros' Dominican operations.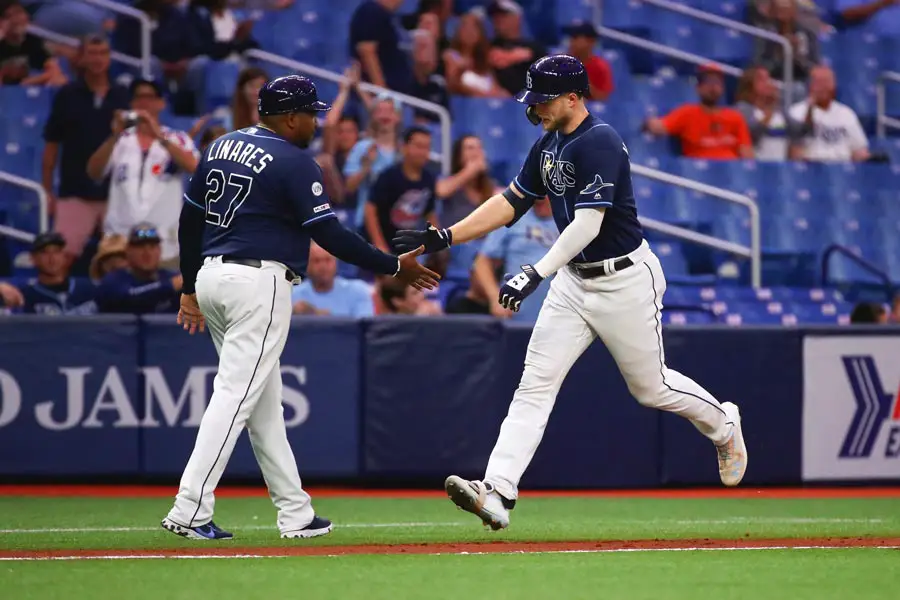 Rodney turns to Julio any time he's at a crossroads. Like when he suffered a knee injury, which essentially ended his minor-league career. It was only after deliberating with his father that he hung up his cleats and pursued a career in coaching.
Soon thereafter, Rodney was presented with an opportunity to serve as a hitting instructor in the Dominican Summer League for the Astros. He spent two years as a staff member for the Astros' Dominican operations.
This challenge wasn't enough for Rodney, however. He had so much more to offer and was ready for more of a challenge.
"Papá, I don't think I want to continue in the Dominican Summer League," Julio recalls Rodney telling him. "There's no future here for me."
Julio agreed. He thought Rodney had a great ability to communicate with young players and that his potential had risen beyond the Dominican Summer League.
Eventually, Rodney earned a position as a staff member within the Astros farm system in the United States. Soon after that, he was promoted at 29, to manage the Greeneville Astros in the Appalachian League.
At first, managing was a struggle. He needed to touch every single aspect of the team. Instead of letting his pitching coach work with pitchers, Rodney worked with pitchers. Instead of letting his hitting coach work with hitters, Rodney worked with hitters. He needed total control of the team.
Eventually, he discovered that micromanaging simply did not work. In his first three seasons, Rodney posted a combined 74-127 record. He realized that he needed a different philosophy. So, he decided to earn his team's trust by allowing his coaches to do their jobs and by using his communication skills to interact with his players.
"I learned that a lot of the success of winning and developing players is to allow them to build relationships with everybody, not just me," Rodney said. "Allow them to be closer to guys who are always with them."
Rodney never looked back after that point. With every promotion, between Class A and Class AAA from 2010-2018 his teams got better and better. Eventually, he posted a 744-567 record, earning multiple Manager of the Year awards along the way.
Rodney credits his players for the success he saw in the minor leagues.
"God puts people in your life to put their little granitos de arena (grain of sand)," Rodney said. "I want to go to bed every night knowing that I did everything to make these guys good people and good players."
Rodney was far too humble with this statement. Sure, he did have a number of talented players cross his path while in the Astros' farm system. He had guys like Carlos Correa, George Springer and Alex Bregman, but in many cases, some guys don't get the opportunities they deserved without Rodney changing philosophies and advocating for them.
Take former American League Most Valuable Player Jose Altuve for example. He was a short, scrawny, 17-year-old kid the organization didn't necessarily believe in.
"Papi, this kid is amazing," Rodney remembers hitting coach Stubby Clapp telling him. "You have to see what he does in the cage."
Trusting his coach, Rodney rushed to go see Altuve. Immediately, Rodney knew he had something special. He did everything in his power to put Altuve on the field.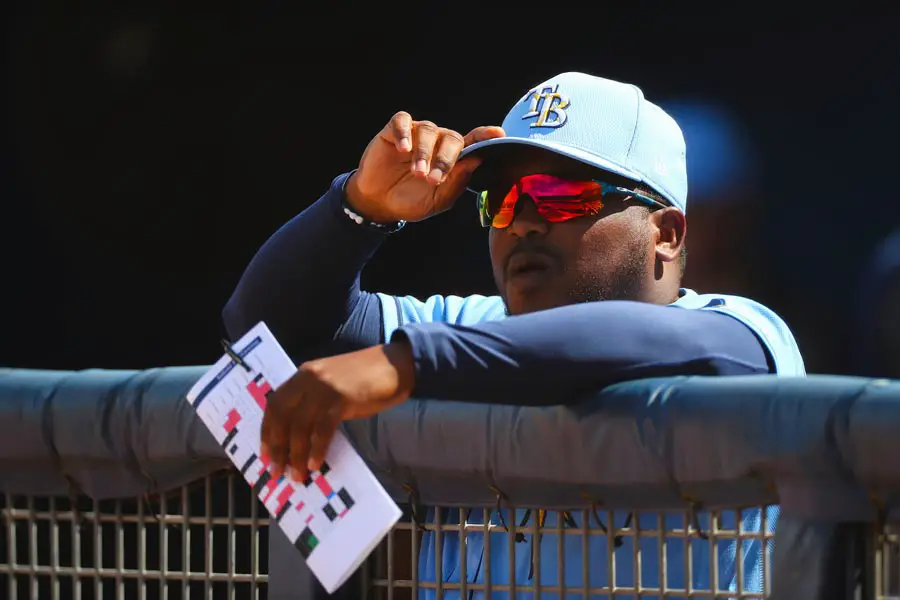 Rodney remembers that the organization told him to play a converted second baseman from the Bahamas named Albert Cartwright. That's the prospect they wanted at second base instead of the man who has joined Hall of Famers Joe Morgan and Craig Biggio among the greatest second basemen in Astros history.
"So, I said, 'What about Altuve? He's good,'" Rodney said. "But they said no, so I put Altuve in center, short, first base."
Rodney put Altuve anywhere to get him playing time. Eventually, the diminutive Venezuelan got the call to The Show and never looked back.
Then there were guys like Boston Red Sox slugger and former All-Star J.D. Martinez who was drafted in the 20th round of the 2009 June Amateur Draft.
The Greeneville Astros held a night practice the first day they met in 2009. Nobody was in attendance as Martinez stepped to the plate for live batting practice against a kid named Uri Perez.
J.D. crushed a 95-mph fastball over the batter's eye in deep center field.
Excited, Rodney flipped open his phone and called the Astros' farm director, but he was promptly denied. Rodney recalls that he was told there were guys that had to play ahead Martinez.
Rodney was persistent. Over the next two days, he kept calling his farm director.
"We have to play J.D. Martinez," Rodney kept saying.
Eventually, his farm director let up and said, "You know what? Play him."
After finally slotting Martinez into the lineup, things didn't go as planned. Martinez went  0-4 with four strikeouts. Rodney was disappointed. Rodney wasn't going to give up on Martinez, though. He knew there was something there.
He called Martinez into his office.
"The one thing that is going to make you a big leaguer is your bat," he told the future All-Star and World Series winner. "If you hit, you'll play."
Martinez wound up hitting well over .340 with a .967 OPS in his first two minor-league seasons.
MLB players that have played in Rodney's system haven't forgotten him either. On the last game of the 2020 season against the New York Mets, J.D. Davis approached Rodney during batting practice and said.
"What do you feel when you look around the league and you have like five guys everywhere?" Davis asked his former minor-league manager.
"I'm proud of you guys," Rodney replied.
Despite his success developing major leaguers with the Astros, Rodney's road to the majors hit a huge speed bump before he landed at the Rays' Tropicana Field instead of Houston's Minute Park Park.
Rodney had just completed his first season with the Fresno Grizzlies, the Astros' Class AAA affiliate, and was inexplicably let go by the organization.
Dejected, he went to his brother's house in New York and spent a week there searching for answers. He remembers wondering what his next step would be.
Then, he flew back to the Dominican Republic. As if things weren't bad enough, his car was stolen as he slept in the Dominican.
His baseball backpack with everything was in his car, including the smartphone he used in the United States. The car was found by police three hours later, but everything had been stolen.
Moreover, the Astros had already disconnected his work email, which he had used throughout his time with the organization. He was left completely in the dark.
Rodney considered all options. He had an interview lined up with the Arizona Diamondbacks for a position in the minor leagues. He didn't really want that job. He considered showing up at the annual general manager meetings, which were taking place at the time.
Unexpectedly, Rodney received a message on Instagram from then-Astros manager AJ Hinch.
"Where are you? The Rays have been trying to call you," Rodney remembers Hinch telling him.
Five minutes after Rodney gave Hinch his number in the Dominican Republic, his phone rang. It was Kevin Cash, manager of the Tampa Bay Rays.
Cash asked Linares if he was interested in the Rays' third base coach's job. Then he asked if he could fly out for an interview.
"I can go right now!" Rodney said frantically.
Within the span of three days, Rodney flew out and met with Cash, Rays GM Erik Neander, and Senior VP of Baseball Operations Chaim Bloom and returned home. Upon returning to his home, Rodney promptly received a call from Cash.
"We just want you to know, you're going to be the next third base coach for the Tampa Bay Rays," Rodney remembers Cash saying.
Astonished, Rodney asked for five minutes to compose himself. Cash told him that  Neander would be calling as soon as they hung up. When he finally hung up with Cash, the first thing Rodney thought to do was call his father.
"It was an emotional conversation," Rodney said of his chat with his father. "It was short and we were both crying."
Rodney asked his father what salary he should request.
"Just take the job," Julio Linares told his son. "They're going to know your worth once they see your work. Don't worry about the money."
After hanging up with his father, Rodney received a call from Neander. The conversation was so positive, Rodney told Neander to just send him the contract to sign. He told him he didn't even need to be told how much he would be offered on the call.
Rodney Linares' ultimate goal is to manage in the big leagues. Until then, he'll focus on being the best in his current role.
"I never want to sell myself short," Rodney said. "I love challenges, and managing would be an awesome challenge. … There are only 30 jobs. I'll be super happy to be as good as I can be at what I currently do."
Get the Our Esquina Email Newsletter
By submitting your email, you are agreeing to receive additional communications and exclusive content from Our Esquina. You can unsubscribe at any time.