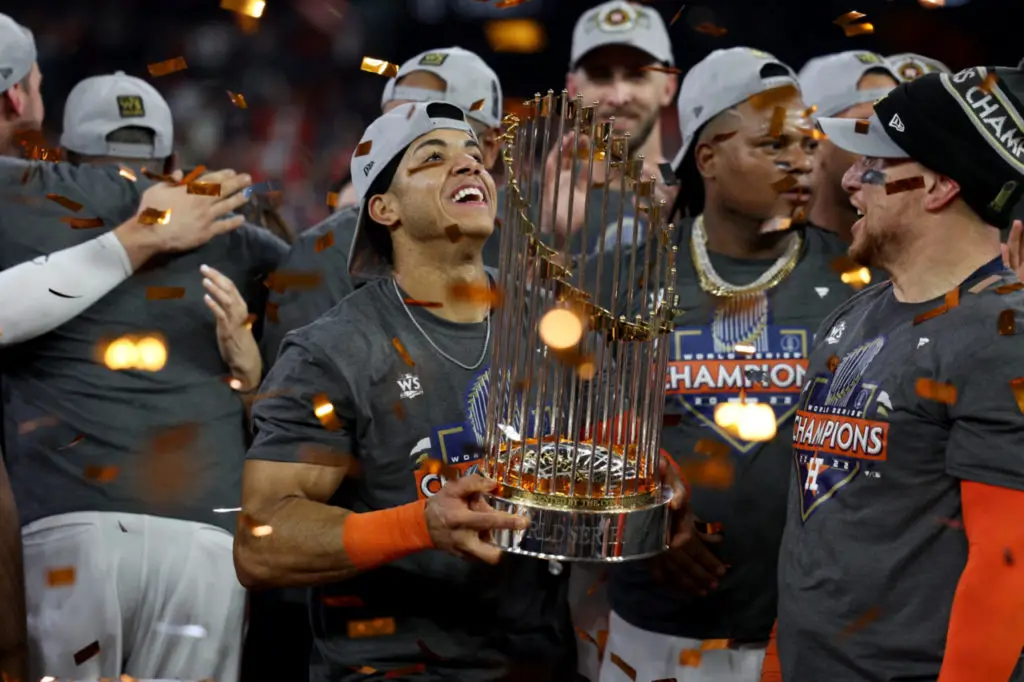 World Series MVP Jeremy Peña makes history
Jeremy Peña caps a memorable season with World Series MVP trophy.
HOUSTON –  Jeremy Peña, the rookie shortstop who spent the postseason making heart hand gestures for his Astros teammates, had one final message for the Bayou City on Saturday night.
"Houston," Peña said, "I love you."
That's what Peña said after he was named the Most Valuable Player of the 2022 World Series, adding the Willie Mays Trophy to his unprecedented list of accomplishments this year.
Following the Astros' 4-1 victory over the Philadelphia Phillies in Game 6, Houston erupted into celebration after Peña and his teammates secured the city's second World Series title in team in six years.
The Astros won the best-of-seven World Series four games to two, earning their first title since they won the 2017 World Series over the Dodgers. They rolled through the postseason with an 11-2 record.
Jeremy Peña helped Astros roll through postseason
The Astros had a three-game sweep over the Seattle Mariners in the Division Series. Then they had a four-game sweep over the New York Yankees in the American League Championship Series.
That achievement is due to the brilliant performance of several key figures. Astros lefthander Framber Valdez, who won Game 2, held the Phillies to one run while scattering two hits and two walks with nine strikeouts over six strong innings to win Game 6.  
Cuban slugger Yordan Alvarez put the Astros ahead for good in the bottom of the sixth with a three-run homer to center. And Christian Vazquez, who called the Astros' combined no-hitter in Game 4, drove in the final run of the four-run rally in the sixth.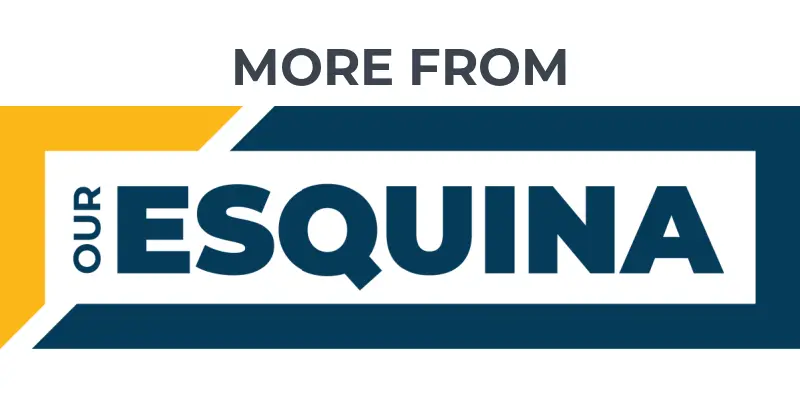 Yordan Alvarez seals Astros' World Series title
Ramon Urias is Mexico's first Gold Glover since '86
Cristian Javier leads Astros World Series no-hitter
However, the most notable showing throughout the World Series was undoubtedly that of Peña. The rookie shortstop was 2-for-4 with a run scored in Game 6. 
Peña, 25, hit .400 with a home run, three RBIs in the World Series. He led all hitters with 10 hits and 15 bases while also making some spectacular plays on defense. 
Jeremy Peña credits family
"It has a lot to do with my family, my upbringing," the son of former major leaguer Geronimo Peña said of his success. "Shoutout to my teammates as well. They took me in since Day 1. They gave me the confidence to just go out there and play my game. This is special." 
Evidently, the welcoming nature of the Astros roster cannot be overlooked, considering Peña was given the daunting task of replacing two-time All-Star shortstop Carlos Correa.
Peña was handed the starting shortstop position after Correa bolted to the Minnesota Twins via free agency in March.
"I'd say the hardest part [of replacing Correa] was just blocking everything that's not part of the game," Peña said. "There's a saying that you can't sink a ship with water around. It sinks if water gets inside. So I just try to stay strong and keep the water outside my head."
History machine
He made plenty of history while replacing Correa. Jeremy Peña hit a home run in the 18th inning of Game 3 of the Division Series to sweep the Mariners.
Then he was the MVP of the ALCS, becoming only the fifth rookie in MLB history to be MVP of a LCS.
He also became the first rookie shortstop to win a Gold Glove. Moreover, in Game 5 of the World Series he became the first rookie shortstop to homer in a Fall Classic.
Amid the raucous postgame champagne celebration in the Astros' clubhouse third baseman Alex Bregman had nothing but praise about the young Peña, who made history by becoming the first rookie position player to win World Series MVP. 
"He's incredible," Bregman said of Peña. "He can play shortstop for us as long as he wants to. He's that good of an athlete, that good of a player. I'm so thankful." 
Then Bregman briefly paused as he noticed Peña popping champagne nearby. 
"Look at him," Bregman said of his rookie shortstop. "He's awesome. He's the best." 
Did it for Dusty Baker
During the Astros' postseason run, the phrase "Do it for Dusty" could be seen throughout Minute Maid Park. It was clear that the team wanted to deliver on this promise for Baker, who has managed in the majors for nearly 30 years.
This sentiment was not lost on Jeremy Peña, whose father led off for the St. Louis Cardinals in the first game Baker managed in the majors with the San Francisco Giants. 
"It's special, for sure," Peña said. "Dusty Baker is a legend in the sport. You can't ask more of a manager. He brings out the best of you. He took me in since Day 1. And for this to be his first World Series championship, it's special to be a part of it."
Get the Our Esquina Email Newsletter
By submitting your email, you are agreeing to receive additional communications and exclusive content from Our Esquina. You can unsubscribe at any time.