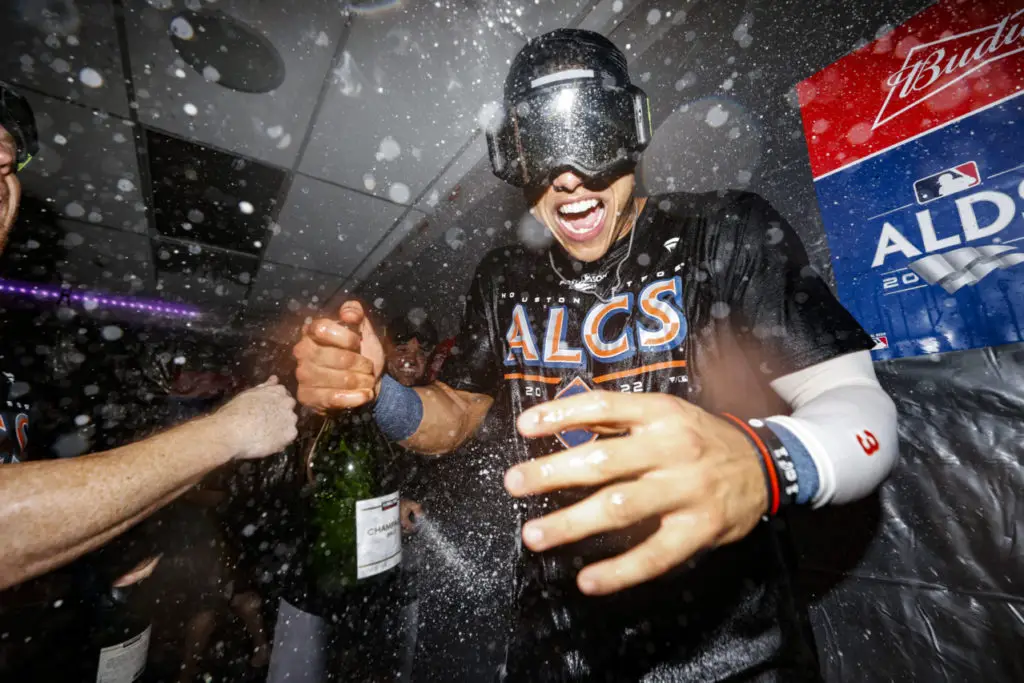 18 was enough for Jeremy Peña, a 'godsend'
Astros reach record sixth consecutive American League Championship Series
Jeremy Peña had set the table throughout his first postseason while proving an excellent replacement for superstar Carlos Correa. On Saturday afternoon in Seattle though, the Houston Astros needed more. Nobody was hitting, it seemed, in a game that will live in Major League Baseball lore for generations. 
The Astros and Seattle Mariners pitchers had been brilliant, etching their names in the history books with the longest scoreless game in postseason history. From Lance McCullers Jr. all the way to Luis Garcia, the Astros used eight pitchers to dominate Julio Rodriguez and Co. for 6 hours, 22 minutes over 18 innings.
The Mariners needed nine pitchers to get through Game 3. Peña pounced on Seattle's eighth, righthander Penn Murfee, to give the Astros a 1-0 victory in Game 3 of the Division Series. The rookie shortstop drove a solo home run to left-center field to push the Astros to a record sixth consecutive American League Championship Series.
Jeremy Peña, 'a godsend'
"You never know until you get there, but you could tell by his brightness in his eyes and his alertness on the field that he wasn't scared and he wasn't fazed by this," Astros manager Dusty Baker said of Peña. "Boy, he's been a godsend to us, especially since we lost Carlos (Correa) because this could have been a disastrous situation had he not performed the way he has."
Many Astros fans lamented in March when Correa left via free agency to sign with the Minnesota Twins. The young man nicknamed "La Tormenta" embraced the opportunity to take over for the fan favorite and former AL Rookie of the Year.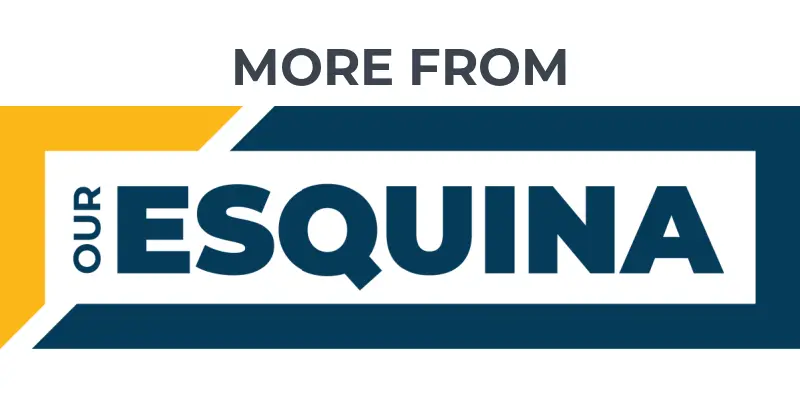 Oscar Gonzalez downs Yankees, joins Big Papi
Yordan Alvarez earns 'El Grande' nickname
Everyman Nestor Cortes ready for spotlight
Yordan Alvarez gives parents postseason magic
Jeremy Peña had a season worthy of Rookie of the Year consideration behind the Mariners' Rodriguez, the likely winner. More importantly for the Astros, Peña has been an October sensation.
He fought off a tough slider down two runs with two outs in Game 1 to bloop a single to center, extending the game to set up Yordan Alvarez's subsequent walk-off, three-run homer. In Game 2, he drew a walk in the sixth inning off Seattle ace Luis Castillo. Alvarez followed with a go-ahead two-run home run.
Then on Saturday evening he hit one of the most memorable home runs in the Astros' run of six consecutive ALCS appearances.
Pitching was key
"That was a long game," he said. "But you still got to lock in, try to put together good at-bats. Yeah, I was just trying to stay inside the baseball, thought I drove it in the gap, but it just happened to leave the ball field."
Jeremy Peña's heroics wouldn't have been possible without a magical night on the mound at T-Mobile Park. It had been 21 years since the Mariners were in the postseason. The fans got their money's worth with two games worth of innings in Game 3.
Unfortunately for the Mariners, the Astros' pitchers threw the longest shutout in postseason history. McCullers threw the first six innings. He struck out seven while giving up two walks and two hits. Relievers Hector Neris, Rafael Montero, Ryan Pressly, Bryan Abreu and Ryne Stanek then stacked one scoreless inning apiece. 
"As a pitching staff we were trying to do our work that we were doing all season long," Garcia said. "And I think we are improving what we've been doing this whole time. So we're trying to do the same. Yeah, attack and try to make outs."
Rookie Hunter Brown followed with two scoreless innings. Garcia, who was 15-8 with a 3.72 ERA over 28 starts in the regular season, added five scoreless frames. He scattered two hits and struck out six for the victory.
Longest postseason game in MLB history
"This at-bat was not going to be possible if our pitching staff didn't keep us in the ball game," Peña said. "They dominated all game. Their pitching staff dominated all game. Yeah, these guys have done it all year. So shoutout to them. This guy (Garcia is) a dog, man."
The 18-inning classic was tied for the longest postseason game in MLB history. It was actually the second 18-inning Division Series in Astros history. Both clinched spots in the LCS. 
In 2005, Chris Burke hit a walk-off homer to left against the Atlanta Braves in Game 4 of the Division Series at Minute Maid Park. Seventeen years later, Peña ended the latest 18-inning classic.
"We didn't know who the hero was going to be tonight, but we were hoping that we would have somebody," Baker said. "And we had somebody in Peña. This whole series it's been different guys. But our pitching staff and our bullpen did a heck of a job during this whole series."
Get the Our Esquina Email Newsletter
By submitting your email, you are agreeing to receive additional communications and exclusive content from Our Esquina. You can unsubscribe at any time.