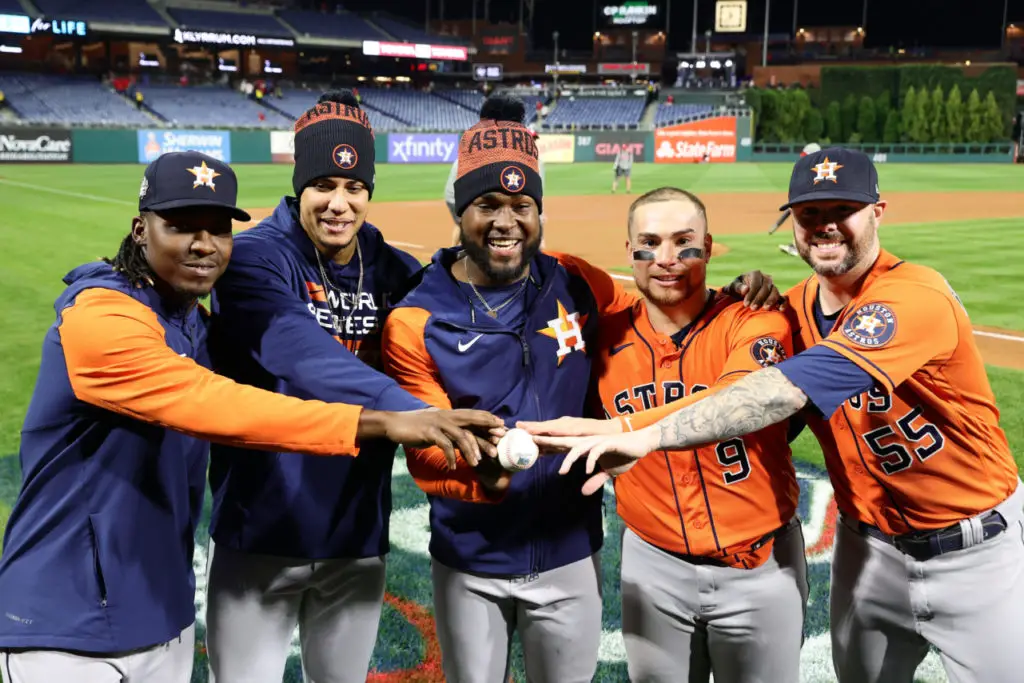 Cristian Javier leads Astros World Series no-hitter
Javier, Bryan Abreu, Rafael Montero and Ryan Pressly silence Phillies
PHILADELPHIA – On the eve of his historic masterpiece, Astros righthander Cristian Javier sat in his hotel room with his parents enjoying their rare company in the United States.  
His mother Trinidad Mieses had already seen him pitch in the majors. His father Cecilio, however, had never been to the United States until he left their native Dominican Republic to attend the Astros' World Series against the Phillies.
Nonetheless, they predicted greatness for their son on the brightest of all stages. That's exactly what Cristian Javier delivered Wednesday night before a crowd of 45,693 at Citizens Bank Park. He led the Astros to a combined no-hitter over the Philadelphia Phillies in Game 4 of the World Series.
Parents know best
"They said that, God willing, I would throw a no-hitter, and that's what I did," Javier said after the 5-0 victory. "Thank God, I was able to have that success. It's the best gift I could have given my parents."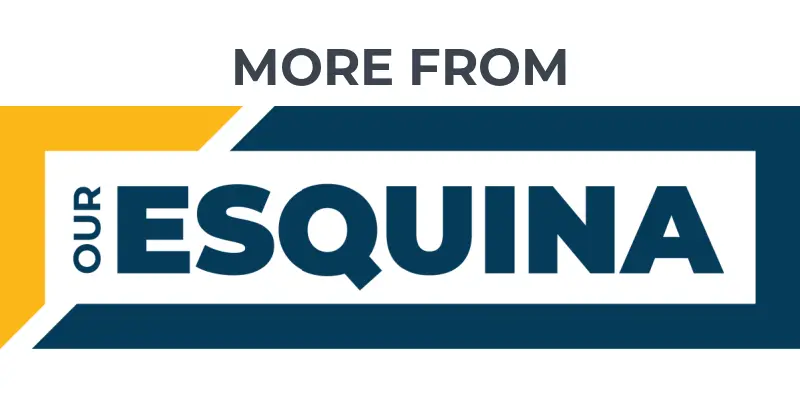 Bryan Abreu appreciates Pedro Martinez's advice
Ranger Suárez leads Phils to 2-1 World Series lead
Legend Mattress Mack defends Jose Altuve
Jeremy Peña, Nolan Arenado make Gold Glove history
The 25-year-old from Santo Domingo, Dominican Republic, had wanted to talk to his parents Tuesday night about the 7-0 loss to the Phillies in Game 3. But they weren't having it.
"They wanted to stay positive about the next game," he said after helping the Astros throw the second no-hitter in World Series history. It was the first Fall Classic no-hitter since the Yankees' Don Larsen threw a perfect game against the Brooklyn Dodgers in Game 5 of the 1956 Series. 
Surely, Cristian Javier's parent's didn't mind talking about his gem when they got back to their hotel room late Wednesday night.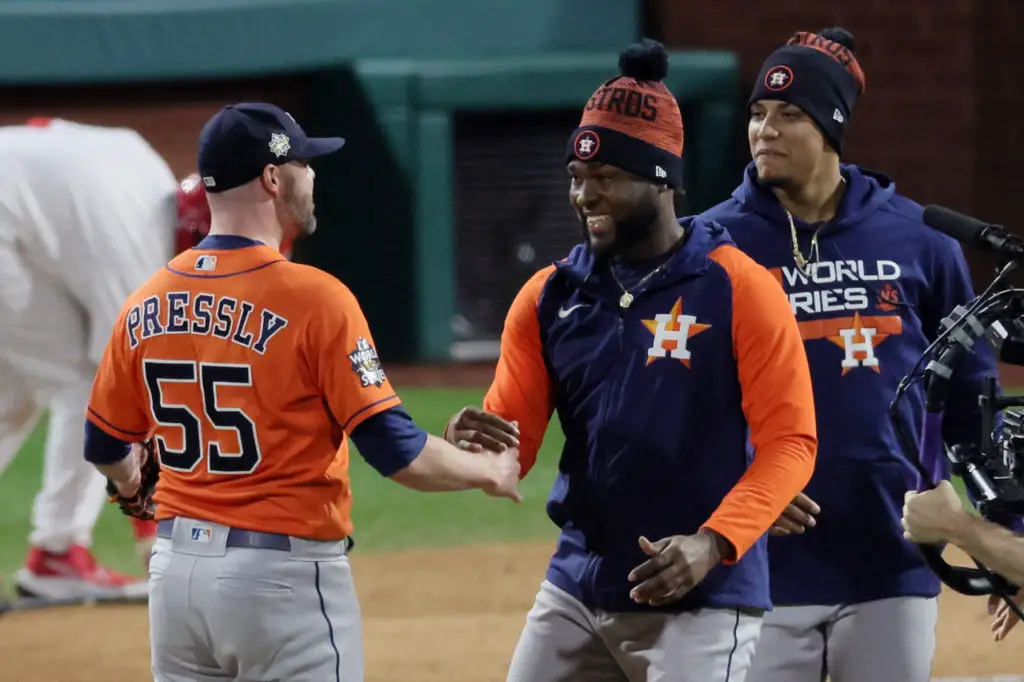 "For me, it was the best gift that I could have ever given 'em," he said. "I know that they're really proud of me for what I was able to accomplish today."
Cristian Javier delivers
It wasn't lost on Astros manager Dusty Baker how meaningful this game was for his team and, in particular, Javier.
"I heard his mom and dad were here from the Dominican," Baker said. "They got to see him pitch. It's always great when you do something in front of your folks. I mean, this is a world stage here. People from all over the world are watching this, and he certainly put himself on the map."
From the first moment Javier took the mound, everything seemed to have calmed down. 
It took him 15 pitches to retire the side in the first, 11 four-seam fastballs and four sliders. That recipe was the antidote to silence a once rowdy crowd. 
'Very electric'
"Yeah, always (when) he is on the mound we're expecting a great fastball and great slider," Astros catcher Christian Vázquez said. "He was very, very electric tonight with the fastball. 
"I think that's the way he is, and we always expect that. And I think that's the best fastball right now in baseball."
That positivity appeared to have been infectious. All told, Javier tossed six no-hit innings before handing the ball over to fellow Dominican Bryan Abreu, who struck out the side. Rafael Montero took care of the eighth, collecting one strikeout. Closer Ryan Pressly handled the ninth.
Cristian Javier, Abreu, Montero, and Pressly combined for the third no-hitter in postseason history.
Second no-hitter for Cristian Javier
Javier also started the Astros' combined no-hitter against the New York Yankees in June. He threw seven no-hit innings at Yankee Stadium in that no-hitter, which Hector Neris and Pressly finished.
This is something no other starting pitcher has ever done. What's more, it was the second postseason no-hitter thrown at Citizens Bank Park and the first time a combined no-no was thrown in the Fall Classic.
Baker was part of the two most recent postseason no-hitters. He was the losing manager when the Phillies' Roy Halladay threw a no-hitter against Reds in the 2010 Division Series. This will certainly be the most memorable one for him.
"But a combined no-hitter is, I mean, that's hard to do because usually somebody's going to give it up during that no-hitter," Baker said. "So all our guys were poised and ready and strong. And that's one reason why I didn't use some of those guys in that game to try to salvage that game last night because I wanted them to be fresh for today, and they will be fresh, relatively fresh, tomorrow."
With the victory, the Astros evened the best-of-seven World Series at two games apiece. Who would have thought that the recipe to silence the Phillies' rowdy crowd was a deadly four-seam fastball and slider combo?
Trinidad Mieses and Cecilio Javier certainly expected it from their son.
Get the Our Esquina Email Newsletter
By submitting your email, you are agreeing to receive additional communications and exclusive content from Our Esquina. You can unsubscribe at any time.