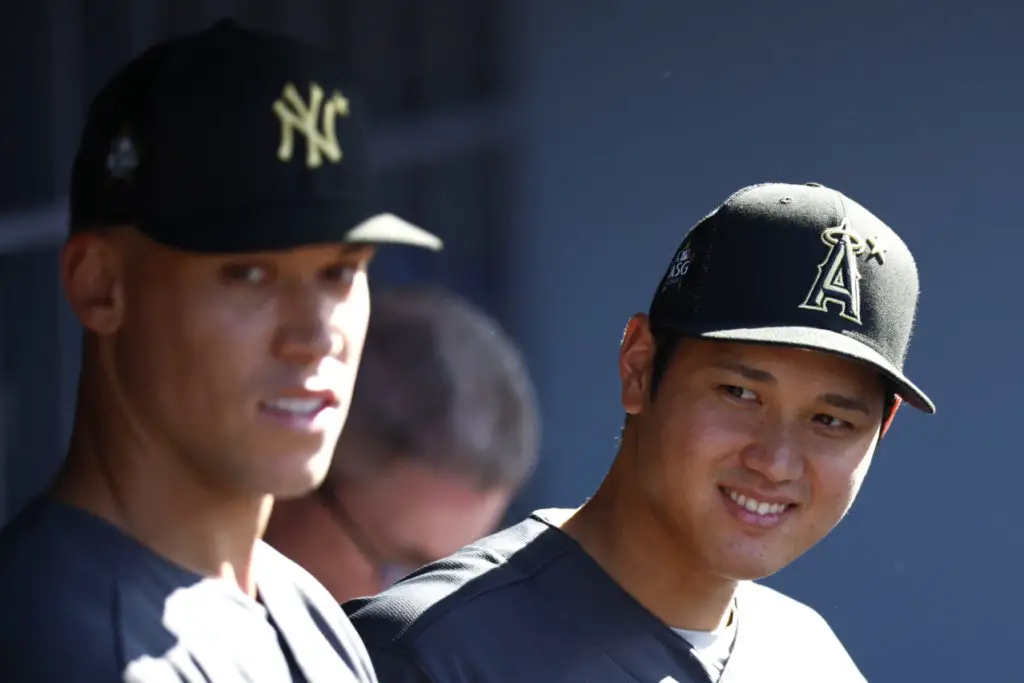 Ortiz: Why Aaron Judge over Ohtani for AL MVP
Astros stars Yordan Alvarez, Jose Altuve, Justin Verlander earned MVP votes
HOUSTON – The decision was a lot easier than it would seem actually. When it came time to fill out my American League Most Valuable Player ballot, Yankees slugger Aaron Judge was the easy pick atop the ballot.
Judge put up historic numbers, setting the AL single-season home run record with 62. Under the brightest of lights in the middle of a pennant race and a race for the best record in the AL, Judge rarely stopped hitting bombs.
The 6-foot-7, 285-pound slugger literally and figuratively stood above the rest of the Junior Circuit in 2022. Yes, Shohei Ohtani had a great season as well, dominating on the mound and at the plate. Yet, I almost put Yordan Alvarez ahead of Ohtani because the Cuban slugger was the best player on the best team in the league.
We submitted our votes before the playoffs, so I didn't know the World Series champion Astros were the best team in baseball until a month after I submitted my ballot.
Aaron Judge flirted with Triple Crown
In other words, Aaron Judge was clearly more deserving of the AL MVP than Ohtani, the 2021 AL MVP. Judge led the majors in home runs, slugging percentage, on-base percentage, OPS, runs scored and total bases. He finished .005 points shy of earning the Triple Crown. Judge finished behind the Twins' Luis Arraez (.316-.311) for the AL batting title. He was tied with the Mets' Pete Alonso for the most runs batted in the majors with 131.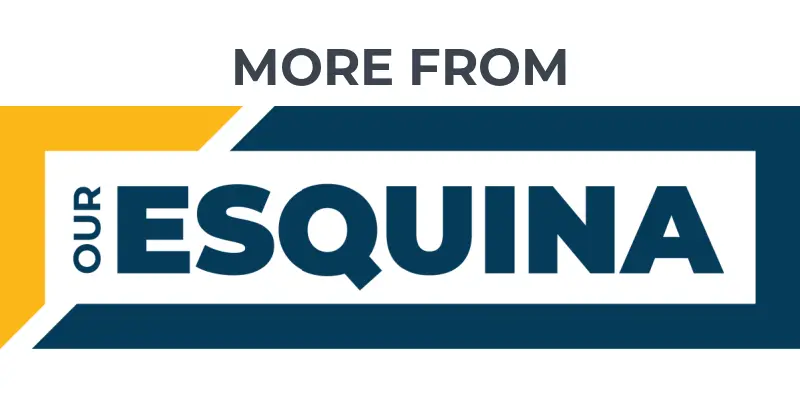 Sandy Alcantara credits roots for NL Cy Young
Sandy Alcantara gives Dominican fifth Cy Young
Julio Rodriguez embraces AL Rookie of the Year award
Aaron Judge posted a 10.6 bWAR, 1 point higher than Ohtani's 9.6 bWAR. Ohtani had a brilliant season. He was 15-9 with a 2.33 ERA on the mound. The Japanese star also hit .273 with 34 home runs and 95 RBIs.
That was enough for me to put Ohtani ahead of Yordan Alvarez, who hit .306 with 37 home runs and 97 RBIs over 135 games.
Venezuelan second basemen soar
My fourth and fifth spots on my 10-man ballot went to a pair of Venezuelan All-Star second basemen. I placed first-time All-Star Andres Gimenez of the Cleveland Guardians fourth-place on my ballot.
He replaced eight-time All-Star Jose Altuve in the AL starting lineup in July at Dodger Stadium, and he barely edged out Altuve on my ballot.
There is no player I respect more in the majors than Jose Altuve, and it's not even close. Yet, on this ballot I went with Gimenez, who was third in the AL in bWAR with a 7.4 bWAR. Altuve had a 5.1 bWAR, a .300 average and 28 home runs.
Unlike any other player in baseball, Altuve accomplished all of his feats while serving as the face and, at times, whipping boy, for his organization on the road. Even though there is evidence that Altuve didn't participate in the Astros' sign-stealing scandal in 2017, opposing fans dumped on the 2017 AL MVP all year. 
Yordan Alvarez earns 'El Grande' nickname
Guardians' Andres Gimenez among AL best
Bronx jeers don't reflect Jose Altuve popularity
Solis: Aaron Judge restores faith in MLB records
Altuve responded by leading his team to the best record in the AL. He led on and off the field. Altuve is the unquestioned leader in the Astros' clubhouse, and he deserved credit for helping the World Series champions thrive all year even though they never actually fired on all cylinders, as trite as that sounds.
Rounding out the bottom five
Ohtani, Xander Bogaerts (sixth) and Mike Trout (nine) were the only players on my AL MVP ballot from non-playoff teams. 
I placed Cleveland Guardians All-Star Jose Ramirez seventh on my ballot, but he probably should have been anywhere from fourth to sixth. AL Rookie of the Year Julio Rodriguez was eighth on my ballot. Cy Young Award winner Justin Verlander was 10th. 
The Astros were clearly the best team in the AL. An argument can be made that more than three Astros deserved to be among the Top 10 players on the AL ballot because Alex Bregman deserved a place on this ballot.
Bregman surely will settle for his second World Series title.
Get the Our Esquina Email Newsletter
By submitting your email, you are agreeing to receive additional communications and exclusive content from Our Esquina. You can unsubscribe at any time.