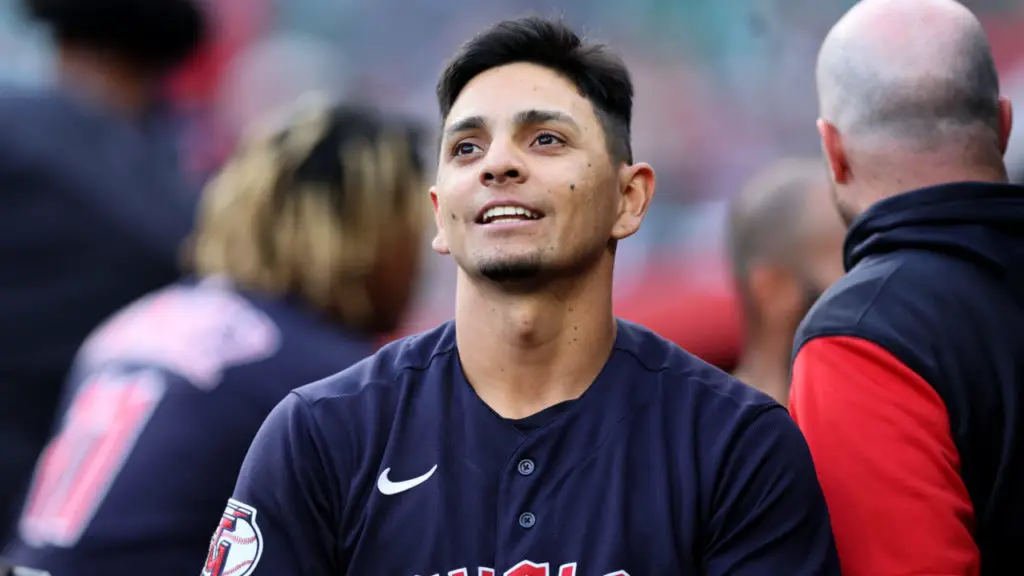 Guardians' Andres Gimenez among AL best
Cleveland All-Star Andres Gimenez quietly ascends to greatness
Few – if any – baseball experts expected the Cleveland Guardians to win the American League Central this year. Even fewer expected Andres Gimenez to garner votes in the AL Most Valuable Player race.
The Guardians' All-Star second baseman won't compete for the MVP race this season, but he has quietly had one of the bests seasons in baseball.
The AL MVP race was a two-man race most of the season between Aaron Judge and Shoehi Ohtani heading into this month. Astros slugger Yordan Alvarez was in the MVP race in the first half of the season. Judge and Ohtani pulled away, though, before Judge took center stage in the final month.
Behind that trio, a case can be made for Gimenez to be as high as fourth on the AL MVP ballot. Only Judge and Ohtani have a higher Wins Above Replacement than Gimenez (6.9) in the AL, per Baseball Reference. His offensive WAR (5.6) is the sixth best in the AL, and his defensive WAR (1.4) is also sixth best.
Andres Gimenez is a WAR standout
Gimenez, who earned his first All-Star nod this year, is the only player among the Top 10 in offensive and defensive WAR in the AL. At 24, he's living up to the promise he showed when the Mets gave him a $1.2 million signing bonus when he was a 16-year-old amateur free agent in 2015.
He received the 22nd largest international signing bonus that year, only $300,000 less than the Nationals gave Juan Soto.  Vladimir Guerrero Jr. received $3.9 million that year from the Blue Jays. 
"There's just so much to like," Guardians manager Terry Francona said of Gimenez earlier this season. "He's a great kid. He wants to do the right thing."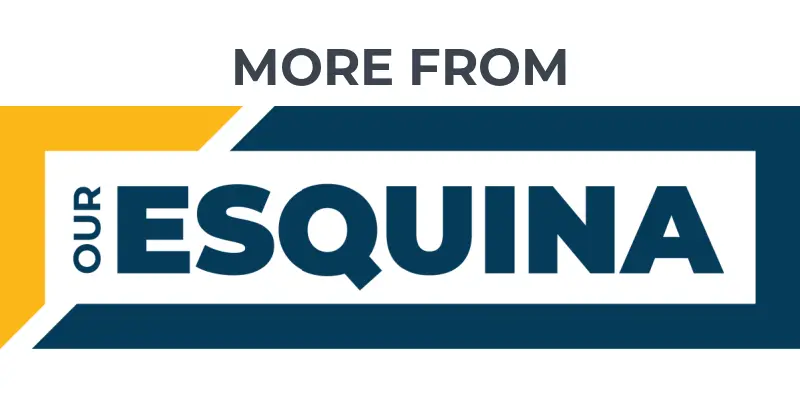 Guardians' Andres Gimenez blossoms into star
MLB Playoffs Picture: M's October hopes slipping
K State's Adrian Martinez leaves mark on Sooners
Gimenez has definitely done most things right this season. His third season in the majors and second in Cleveland is truly his breakout year. Cleveland fans can now appreciate why he was the centerpiece in the deal that sent Francisco Lindor to the Mets before the 2021 season. 
Gimenez is hitting .303 with 17 home runs, 68 RBIs, 26 doubles, three triples and 19 stolen bases. A good case can be made that perennial AL MVP candidate and four-time All-Star Jose Ramirez is the Guardians' MVP.
Learning from Jose Ramirez
Ramirez, after all, is definitely the Guardians' unquestioned leader.
"He's the superstar here and in the big leagues," Gimenez says of Ramirez. "He's helped all of us who are here to maintain here in the clubhouse and in the game, and he's the model here."
With 28 home runs, 42 doubles, five triples and 119 RBIs, Ramirez is still the Guardians' most feared bat. Rookie outfielder Steven Kwan has also been an important piece to Cleveland's surprising AL Central title.
Kwan deserves at least a third-place vote in the AL Rookie of the Year race. Nobody is surprised that Ramirez continues to be one of the best players in baseball. Gimenez's ascension to prominence, though, wasn't expected heading into the season.
Career year all around
Andres Gimenez has career highs in batting average, home runs, RBIs, slugging percentage, on-base percentage and OPS. He has more than tripled his previous career-high in home runs, from five last season to 17 so far this season.
"First of all, I thank God for being able to be here," Gimenez said. "I think the consistency and the discipline that I've tried to put into it here has been key, and thank God I'm here."
Gimenez isn't just here. He has arrived among the top players in baseball. He is a legitimate candidate worthy of earning AL MVP votes behind Judge, Ohtani and Alvarez. 
Get the Our Esquina Email Newsletter
By submitting your email, you are agreeing to receive additional communications and exclusive content from Our Esquina. You can unsubscribe at any time.