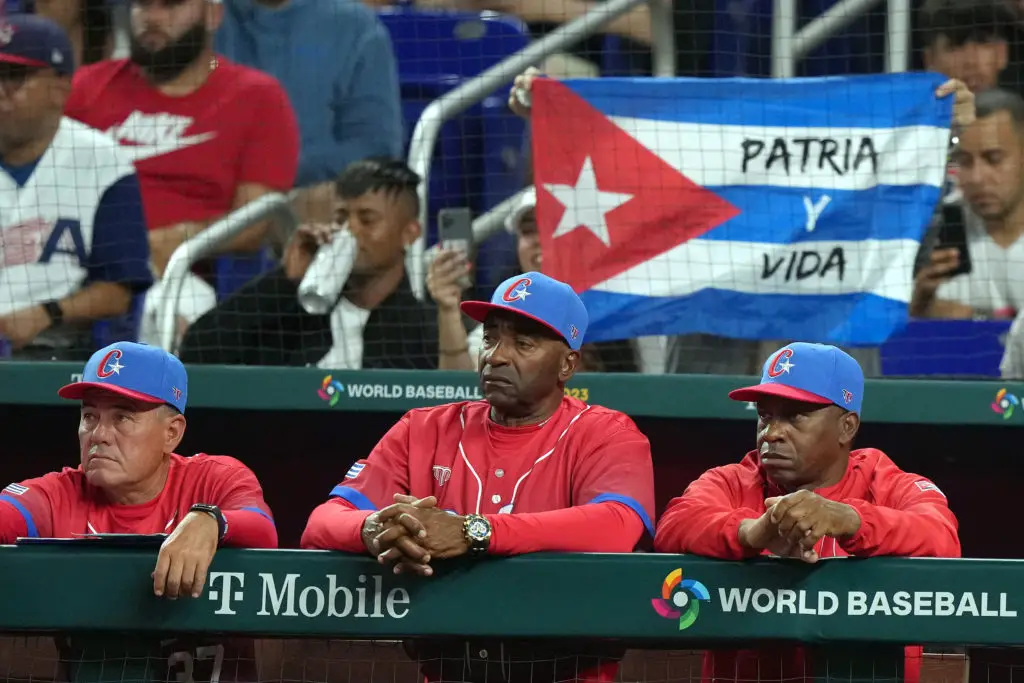 U.S. routs Cuba in charged Miami atmosphere
Cuban protestors interrupt WBC semifinal three times
MIAMI – Safely inside of loanDepot park Sunday afternoon before Cuba faced the United States, a pair of fans took off their pullovers to reveal white t-shirts with a slogan: Patria y Vida. (Homeland and life). Cuban fans showed up to the World Baseball Classic semifinal eager to make statements against the Cuban government.
The first World Baseball Classic semifinal had it all, including three interruptions as protesters ran onto the field to voice their displeasure with the Cuban government.
Long after the sellout crowd forgets the score of the United States' 14-2 rout, they'll remember the charged atmosphere. This WBC semifinal in the heart of Little Havana was more than just an international baseball game.
Little Havana
In the capital of the Cuban refugee community, protesters berated their fellow Cubans and Cuban Americans as they went into the stadium. "Sons of whores," some protestors yelled as fans entered the stadium. "Libertad," they chanted, meaning Liberty.
It has been more than 64 years since communist revolutionary Fidel Castro took over Cuba, and more than six years since he died. The pain remains for some of the remaining refugees and defectors and their families.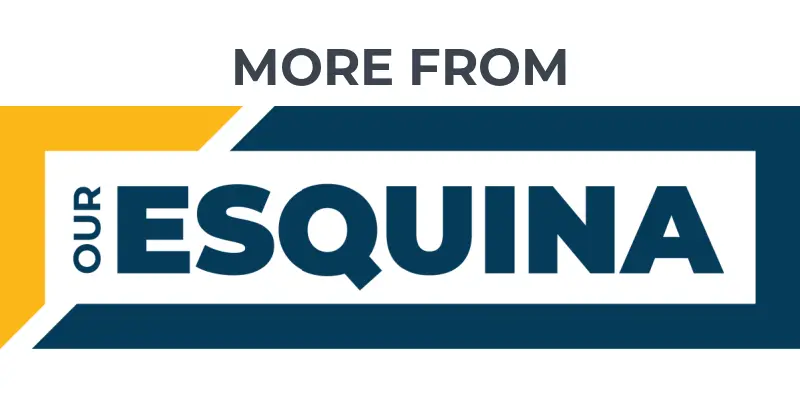 Olivia Pichardo makes college baseball history
Celeste Taylor leads Latinas in NCAA Tournament
Jaquez, Strawther lead Latinos in March Madness
Yet, it was difficult to ignore how most of the crowd sang the Cuban national anthem. Many chanted "Cuba! Cuba! Cuba!" as the Cuban national team took an early 1-0 lead in the first inning on a series of infield hits.
The crowd slowly turned against the Cubans, though.
"What I can say is, yes, we have heard that, but I was not paying attention to that," Cuban manager Armando Johnson said. "We were focused on the job we wanted to perform. It didn't go well for us. That's what I can say about that."
Cuba couldn't answer Cardinals
Johnson and his team could surely see the tide turn against them quickly. The jeers grew louder as Trea Turner, Paul Goldschmidt, Nolan Arenado, Adam Wainwright and Miles Mikolas took control.
By the sixth inning, the most popular chant at loanDepot park appeared to be "Libertad! Libertad!"
Liberty! Liberty! It could also be translated to "Freedom! Freedom!"
One protestor who ran onto the field had a banner that read in Spanish, "Liberty for the Cuban prisoners." Another banner unfurled in the stadium read in Spanish: "Long live Cuba free of dictatorship." Another banner read in Spanish: "No + Communism, Misery, Dictatorship."
Most of the other banners had similar messages. Ultimately, though, there was a game to be played, and the U.S. dominated.
Wainwright held Cuba to one run over four innings for the victory. Wainwright's Cardinals teammate Mikolas added four innings of one-run ball. Fellow Cardinal Goldschmidt, who was 2-for-5 with four RBIs, gave the U.S. the lead for good with a two-run homer in the bottom of the first. 
"I've pitched in some big spots," Wainwright said. "I mean, I have … never (pitched) in front of a crowd like that tonight. That was the most crazy environment I've played in. Unbelievably blessed to have been a part of that game."
Trea Turner show
A day after hitting a grand slam to push the U.S. into the semifinals, Turner hit a pair of home runs. Cardinals third baseman Arenado, the grandson of Cuban refugees, was 2-for-3 with one RBI.
Turner, who is batting ninth in a lineup that features at least three potential Hall of Famers, is the first American to have a two-homer game in the WBC. He's also the first American to drive in four runs in consecutive WBC games.
"I always say that those individual things are for my family," Turner said. "I know they're proud of me, and that stuff's for them. But for me, I just like winning. I like playing baseball, competing and coming out on top. We're playing good baseball right now so, like I said, one more to go and hopefully those stats keep coming and that's a good thing for Team USA."
The U.S. will play in the championship game Tuesday night against the winner of tonight's Mexico-Japan matchup. The protesters will be gone and the focus will turn to baseball.
Castro used baseball as one of the symbols of his country's power, but his control over his players began to end as they began to defect consistently in the late 1990s.
'Not here to judge'
One of those defectors, Livan Hernandez, even threw out the ceremonial first pitch Sunday. Hernandez helped the Marlins win the 1997 World Series after defecting. 
Major League Baseball is now full of Cuban stars, including 2020 AL MVP Jose Abreu and 2021 AL batting champion Yuli Gurriel. The Gurriels, including their legendary father Lourdes Sr., were among the biggest stars of Castro's Cuban baseball powers.
Now, they're settled in Miami. Yuli Gurriel won two World Series titles with the Astros after leaving his island. Former AL Rookie of the Year Randy Arozarena, the star of the Mexican team in the WBC, is another Cuban defector.
Cuba didn't allow any defectors on its WBC roster, but it did have some major leaguers on the team this year. Although pain clearly lingers, even Cuba's roster is proof that some walls are being broken.
It would have been crazy to fathom a crowd enjoying the Cuban national anthem in Miami before a Cuban national team game in Miami just 20 years ago. The crowd of protesters surely would have been bigger a decade or two ago.
Johnson admitted that it was disappointing to see that some of his fellow Cubans in the crowd didn't identify with them.
"Anyone has the right to say whatever they want to say or think," he said. "We're not here to judge anybody. We're just here for baseball, for the sport. That's what I do. I don't have to say anything about that. I'm not a police officer or anything like that. I respect the way of thinking of everyone. That's what I can tell you about that."
Get the Our Esquina Email Newsletter
By submitting your email, you are agreeing to receive additional communications and exclusive content from Our Esquina. You can unsubscribe at any time.