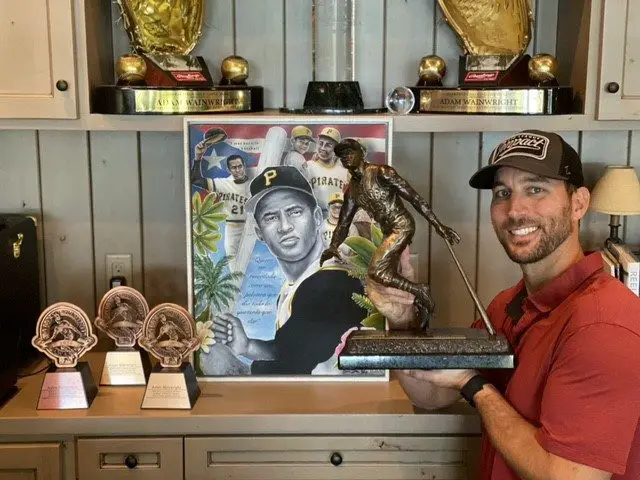 Adam Wainwright Wins Roberto Clemente Award
The Great One Roberto Clemente would have loved Adam Wainwright
Roberto Clemente would have loved Adam Wainwright, who has embodied the Great One's legacy since the first day he stepped on a big league mound. It was only a matter of time until  the St. Louis Cardinals star won the prestigious Roberto Clemente Award.
As Clemente often did during his career, Wainwright has enlisted fellow big leaguers in his charitable endeavors. He has lent his name, his time and his energy to help his fellow man.
Wainwright has been such a charitable leader, he has been nominated for the Roberto Clemente Award three times in his career. On Monday, he became the sixth Cardinal to win the Roberto Clemente Award.
"I'll say it one more time," Wainwright said, "this is the greatest honor of my entire career. … When I lay my head down to rest for the final time it will probably still be the greatest honor I've ever achieved for my life. 
"It just adds more fuel to the fire. It doesn't have me stopping anything now. These players are going to hear more from me. I'm going to be in their ear, 'Hey, let's do this, let's do that, let's go here, let's go there,' even more now."
For the record, Wainwright has a trophy case full of major awards. He is a World Series champion and a three-time All-Star. He has won two Gold Gloves and a Silver Slugger. 
Now, he has garnered the most prestigious award in baseball. As impressive as his baseball resume is, his charitable resume is even better.
It's grandiose. We can dare say it's a Great One. 
"Adam truly exemplifies our father's beliefs and values, leveraging the baseball platform to give voice to the voiceless." Clemente's sons – Luis, Roberto Jr. and Enrique – said in a statement. "The Clemente Family congratulates Adam in becoming the recipient of the 2020 Roberto Clemente Award."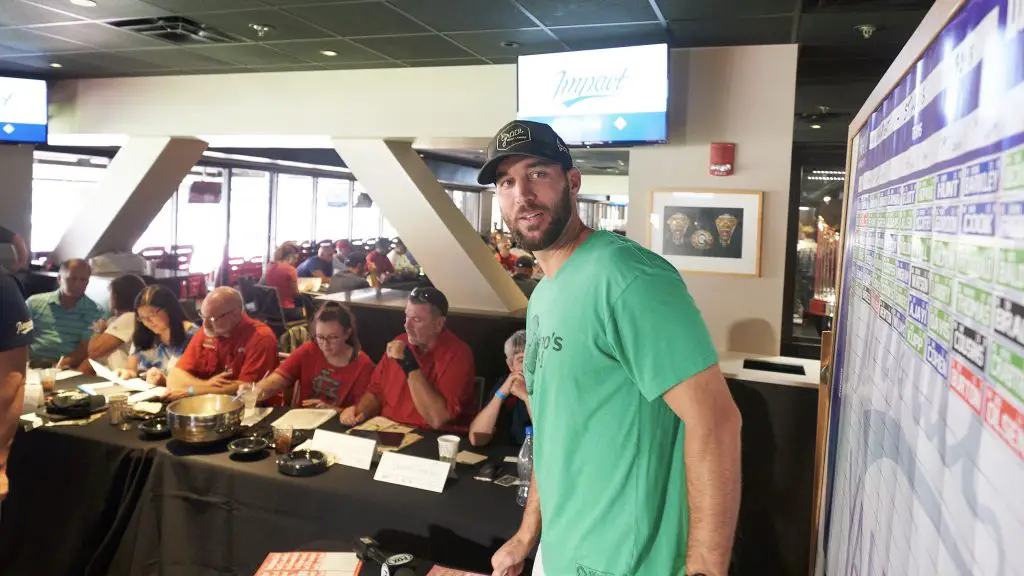 Huge impact through Big League Impact
Through Wainwright's Big League Impact, more than 150 big leaguers have combined to donate about $5.8 million to 94 charities. He constructed Haiti's Ferrier Village Secondary School, and partnered with Water Mission to build a clean water system for the community.
Big League Impact's work has helped families throughout the globe. In Honduras, more than 15,000 benefited from a clean water system BLI built.
On a mission trip to Ethiopia, Wainwright purchased an 11-acre plot that now houses a clinic, dairy and crop farm. He partnered with Crisis Aid International to feed children in Africa who would have died of starvation. 
Moreover, he gave aid to help victims of sex trafficking.
Since the award was renamed in 1973, this is the first year Clemente's widow Vera wasn't alive for the award. This is the first year all three of  Clemente's sons voted for the award.
The year "2020 is of special significance as we observe the first anniversary of our mother's passing," the Clemente sons said in their statement. "Her contributions to humanity are immeasurable. Her dedication to the true meaning of the Award added to its significance.
"We find comfort in knowing that MLB has these exceptional gentlemen representing the league, their teams, their families and communities where they play, live and beyond. We are honored to welcome Adam Wainwright to the family of Clemente Award Winners for his career-long passion to help others."
Clemente died on a relief mission on New Year's Eve 1972 when his cargo plane crashed off the San Juan coast. He had collected his 3,000th hit on the final day of the 1972 season.
Through Crisis Aid, BLI provides weekly meals for 3,000 families in the greatest need, including 200 families per year in South St. Louis. A year ago, BLI joined Garth Brooks' Teammates for Kids Foundation to launch "Home Plate Project" to address family and childhood food insecurity. Major League Baseball and the 30 teams supported that project.
Through that effort almost 8 million meals have been distributed in the United States and Canada, including 4 million during the COVID-19 pandemic.
Sixth Cardinal to win Roberto Clemente Award
Wainwright follows the late Hall of Famer Lou Brock (1975), Hall of Famer Ozzie Smith (1995), Albert Pujols (2008), Carlos Beltrán (2013) and longtime battery mate Yadier Molina as Cardinal winners of the Roberto Clemente Award.
"My wife was sitting in the other room just a second ago nervous about the presentation," Wainwright said. "I already had the trophy sitting behind me. And I was nervous about the presentation because I felt like I didn't know if it was real or not.
"Just being mentioned in the same breath as the late, great Lou Brock and Ozzie and Albert and Carlos and Yadi, my teammates. Those are some of my favorite people in the world, some of my favorite teammates ever."
Now he's on another list with those men as the latest winner of the Roberto Clemente Award. Wainwright deserves his spot among those greats. He's also worthy of being mentioned alongside the legendary Great One Roberto Clemente.
Get the Our Esquina Email Newsletter
By submitting your email, you are agreeing to receive additional communications and exclusive content from Our Esquina. You can unsubscribe at any time.