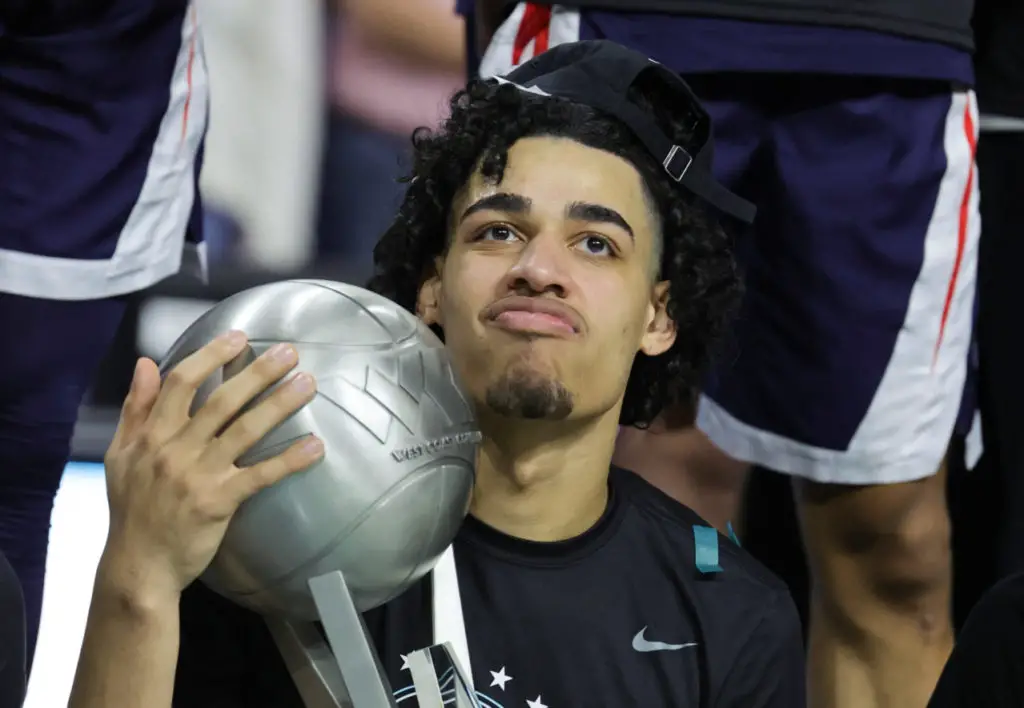 Jaquez, Strawther lead Latinos in March Madness
More than 20 Latinos are dancing during March Madness
March Madness is finally upon us, and more than 20 Latinos are dancing in the NCAA Tournament. UCLA's All-American guard-forward Jaime Jaquez Jr. is perhaps the biggest superstar among the Latinos in the NCAA Tournament, but he's hardly alone. Gonzaga's Boricua Julian Strawther is a prime-time player too.
The 2023 NCAA Men's Basketball tournament is packed with diverse talent, and a few Latino standouts have legitimate odds of cutting some nets on the way to the Final Four in Houston.  
Jaquez, one of the best Mexican Americans to ever play college basketball, hopes to redeem his team after a heartbreaking loss in the 2021 Final Four in overtime. In 2022, the No. 4 Bruins were stunned by No. 8 North Carolina in the Sweet 16. 
The 2023 Pac-12 Player of the Year led UCLA (29-5) to a No. 2 seed. With Jaquez leading UCLA, the Bruins are confident they can make a run for the title. If the seeding holds true, the Bruins will get a chance to avenge their overtime loss against Gonzaga in the Sweet 16. 
Potential Sweet 16 meeting of Latino stars
No. 3 seed Gonzaga (28-5) is another team looking to change its March Madness fortunes. Puerto Rican shooting guard Julian Strawther plays a big part for the Bulldogs, who hope to return to the championship game.
Jaquez and Strawther are both finalists for the Julius Erving Award, which goes to the best small forward in college basketball.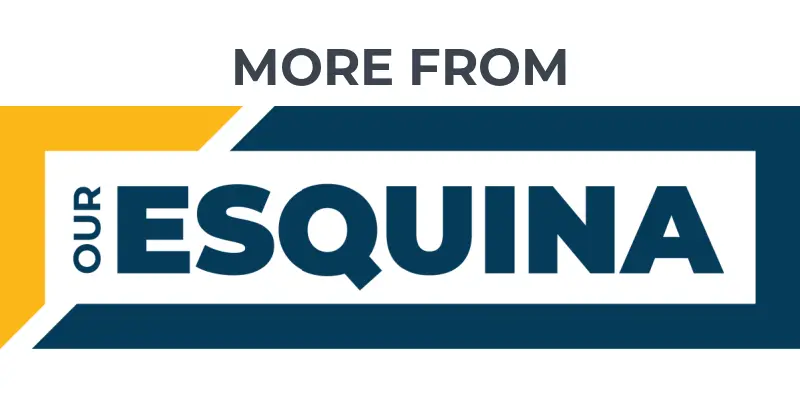 Puerto Rico victory soured by Edwin Diaz injury
Andersson Garcia defines Texas A&M spirit
Jaime Jaquez Jr. in elite company with Pac-12 award
Indiana's Anthony Leal stuns sister on Christmas
Strawther was second on his team in scoring and rebounds, averaging 15.1 points and 5.9 rebounds per game. The 6-foot-7, 205-pound forward represented Puerto Rico at the 2019 FIBA under-19 World Cup, where he averaged 22 points in a fifth-place finish.
Strawther, a first-team All-WCC pick, scored a career high 40 points against the Portland Pilots earlier this year.
Nicaraguan March Madness history
Miami's Norchad Omier, a transfer from Arkansas State, is believed to be the first Nicaraguan to play Division I basketball. After not receiving many offers out of high school, Omier ran with his opportunity to play college basketball.
He dominated the Sun Belt Conference before heading to Miami. The Bluefields, Nicaragua, native earned the 2021 Sun Belt Freshman of the Year Award. The following year he was named the 2022 Sun Belt Player of the Year. 
Now, Omier is the heart and soul of the No. 5 seed Miami Hurricanes (27-7). He is the team leader in rebounds, and third in scoring.
"He's 6-foot-7, 245 pounds of dynamite," Hurricane's head coach Jim Larrañaga said of Omier earlier in the season. "He's the best rebounder that I've ever coached."
Omier suffered an ankle injury in the ACC Tournament semifinal game. He hopes to be back for the NCAA tournament. 
Montevideo, Uruguay, native Santiago Vescovi led the way for No. 4 seed Tennessee (23-10). The senior averaged a team-high 12.1 points. From behind the arc, the Uruguayan led his team with a .366 percentage.
Vescovi, a consecutive All-SEC first-team selection, started 30 games for the Volunteers and was the prime threat on offense.
Other Latinos to know
Giancarlo Rosado from Florida Atlantic University, Giovanni Santiago from Kent State, and Andersson Garcia from Texas A&M also play key roles for their schools. Indiana's Anthony Leal had one of the most heartwarming stories of the season.
More Latinos in the NCAA tournament: Jose Perez ( West Virginia), Francisco Caffaro (Virginia), Francisco Farabello, and Frederick King (Creighton), Gage Gomez (UC Santa Barbara), Alejandro Ralat (Florida Atlantic), Rafael Castro (Providence), Jorge Ochoa (Vermont), RJ Melendez (Illinois), Jamal Santana and Andre Macaranas (Fairleigh Dickinson), Austin Nuñez (Arizona State) and Nate Santos (Pitt.)
Get the Our Esquina Email Newsletter
By submitting your email, you are agreeing to receive additional communications and exclusive content from Our Esquina. You can unsubscribe at any time.