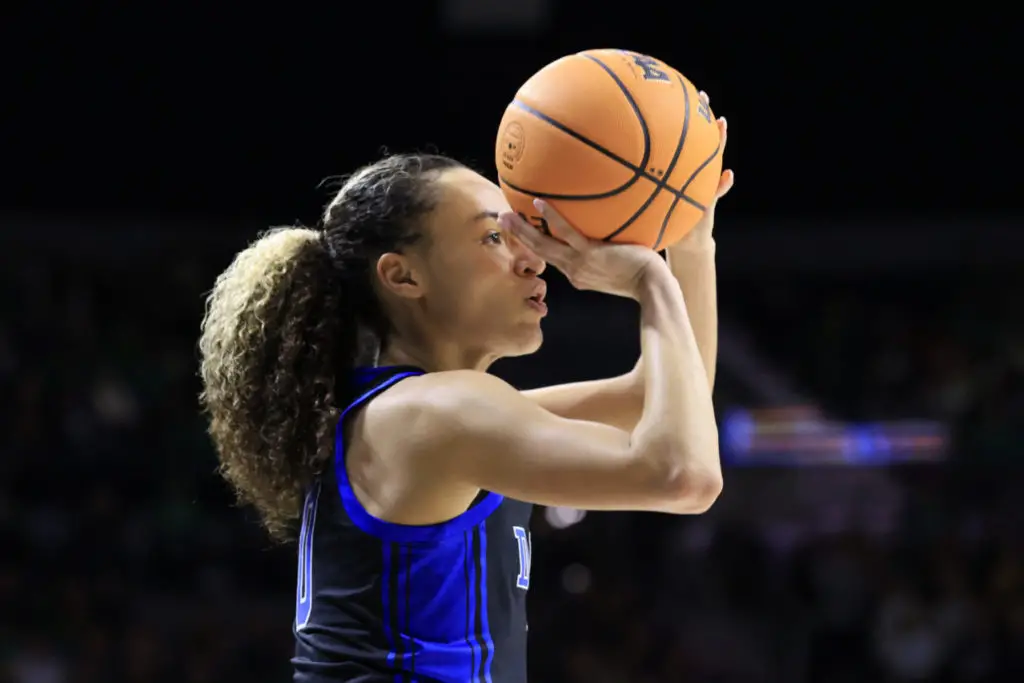 Celeste Taylor leads Latinas in NCAA Tournament
Tracking all the Latinas in the NCAA Women's Basketball Tournament
Duke senior guard Celeste Taylor does it all. She can shut down the opposing team's best offensive threat and then lead the Blue Devils' attack. She also leads a solid crop of top Latina stars in the 2023 NCAA Women's Basketball Tournament. 
The Valley Stream, N.Y. product ranks up there with UCLA men's basketball star Jaime Jaquez as the two most decorated Latinos in the 2023 NCAA Men's and Women's tournaments. 
Jaquez, the Pac-12 Player of the Year, is the only Latino who has garnered more college basketball awards this year than Taylor, the ACC Defensive Player of the Year. Taylor, an All-America honorable mention, leads the Blue Devils in points and minutes per game.
Celeste Taylor is 'very intelligent on both ends'
Taylor is also a finalist for the prestigious 2023 Naismith Women's Defensive Player of the Year Award.
"Celeste is one of the finest two-way players in the country," Duke coach Kara Lawson said. "She impacts winning. The plays that she makes have a direct influence on winning games. 
"That's the highest compliment I can give a player, is that the way you play directly impacts whether your team wins or loses, not statistics that don't impact winning or losing. What allows her to be an excellent player, first she's very intelligent on both ends."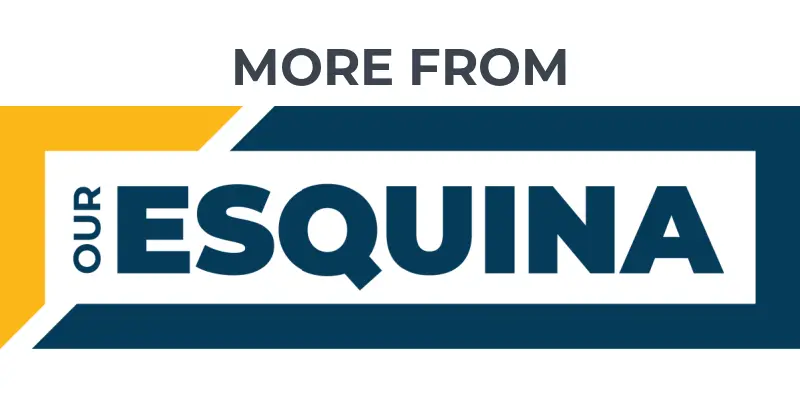 Puerto Rico victory soured by Edwin Diaz injury
Jaquez, Strawther lead Latinos in March Madness
Andersson Garcia defines Texas A&M spirit
UCLA's Jaime Jáquez Jr. Follows Family's Legacy of Success
Taylor has averaged a team-high 11.2 points, 29 minutes, and 1.9 steals per game. The senior transfer from the University of Texas has collected 60 steals this season, making multiple steals in a game 16 times for the No. 3 seeded Blue Devils.
"Being a fourth-year player she understands schemes," Lawson says of Taylor. "She understands coverages, she understands what players are trying to do. 
"And she anticipates well, and she has really explosive athleticism. So you couple that brain with explosive athleticism, and well it's hard. She's everywhere. And she gets deflections out in transition. She finishes. She really leads our team in every way."
Duke will face No. 14 seed Iona on Saturday night in the first round of the NCAA Tournament.
Gabriela Jaquez ready to make her mark
At least 20 Latinas will participate in the NCAA Tournament. Our Esquina tried to identify them all.
Speaking of Jaquez Jr., his younger sister is also dancing this March. Gabriela Jaquez is a key player for UCLA's women's team. The 5-foot-11 forward has averaged 6.4 points per game this year as a freshman for the Bruins.
Latinas continue making strides in women's basketball, and more star power is on the way. Two Latinas – center Aalyah Del Rosario and guard Hannah Hidalgo – were among the 24 high school girls selected for the prestigious McDonald's All-American team this year.
Del Rosario, who signed with LSU, and Hidalgo, who signed with Notre Dame, have reason to expect to be in the NCAA Tournament next year. For now, let's focus on the Latinas in the 2023 tournament.
Arizona senior forward Esmery Martinez, a native of the Dominican Republic, has averaged 10.5 points per game this season. The 6-foot-2 star from Hato Mayor Del Ray is also a rebounding machine with more than 1,000 rebounds in her career.
Martinez, who transferred from West Virginia for her senior season, leads Arizona with 8.3 rebounds per game and 249 overall.
Amid the stars at top ranked South Carolina, you'll find Brazilian Kamilla Cardoso. The 6-foot-7 center is averaging 10 rebounds per game off the bench. She wasn't the only Brazilian center who starred this year.
Stephanie Soares, a two-time NAIA Division I Player of the Year, was a key member of the Iowa State Cyclones. The 6-foot-6 center averaged 14.4 points and 9.9 rebounds over 13 games before suffering a season-ending ACL tear in January.
The Cyclones won the Big 12 Tournament title, but they'll surely miss Soares in the NCAA Tournament.
USF has heavy Latino influence
The University of South Florida may have the most Latino influence among the schools in the tournament. South Florida head coach Jose Fernandez is a Cuban American from Miami.
With a 442-291 career record – all at USF – Fernandez is believed to be the winningest Latino coach in women's basketball history. The 2023 American Athletic Conference champions were 26-6 this season with the help of two Colombians and even a Spaniard, who is technically not a Latina.  
Carla Brito, a 5-foot-11 wing from Las Palmas, Spain, made the AAC All-Freshman team. Although Brito doesn't have Latin American roots, she's part of the team with the biggest Latino/Hispanic presence in the NCAA Tournament. The No. 8 seed Bulls will face No. 9 seed Marquette. 
Guard Maria Alvarez, who was born in Colombia and raised in Miami, averaged 2.8 points for the Bulls. Daniela Gonzalez, also from Colombia, averages 4.3 points per game for Fernandez's Bulls. 
The University of Texas, which reached the Big 12 Tournament title, has a pair of Latinas. Shaylee Gonzales, a 5-foot-10 guard, averages 12.7 points and 4.3 points per game for the Longhorns. Senior guard Anissa Gutierrez has come off the bench this season for Texas.
The Longhorns would have had three Latinas starring on the team this year, but Celeste Taylor transferred to Duke.
Other Latinas to watch 
Guard Tamiya Santos averages one point a game for Norfolk State, which will face No. 1 seed South Carolina. Jordan Olivares, a 5-foot-8 guard, has averaged 4.5 points per game at Sacramento State.
Mexican national team forward Mariana Valenzuela has played 32 games off the bench at Florida State, where she averages 6.0 points per game.
Brazilian guard Catarina Ferreira is averaging 2.3 points and 2.0 rebounds at Baylor. Puerto Rican Anahi-Lee Cauley, a 6-foot-forward, averages 2.1 points at Villanova. Alyssa Durazo-Frescas has averaged 7.6 points per game at UNLV.
Freshman forward Imani Perez has averaged 4.5 points per game at Hawaii. Brazilian Geovana Lopes has averaged 1.2 points at Illinois. Nan Garcia has averaged 7.5 points and 3.8 rebounds at Toledo. Forward Alexandra Zelaya averages 1.5 points per game at North Carolina.
Get the Our Esquina Email Newsletter
By submitting your email, you are agreeing to receive additional communications and exclusive content from Our Esquina. You can unsubscribe at any time.