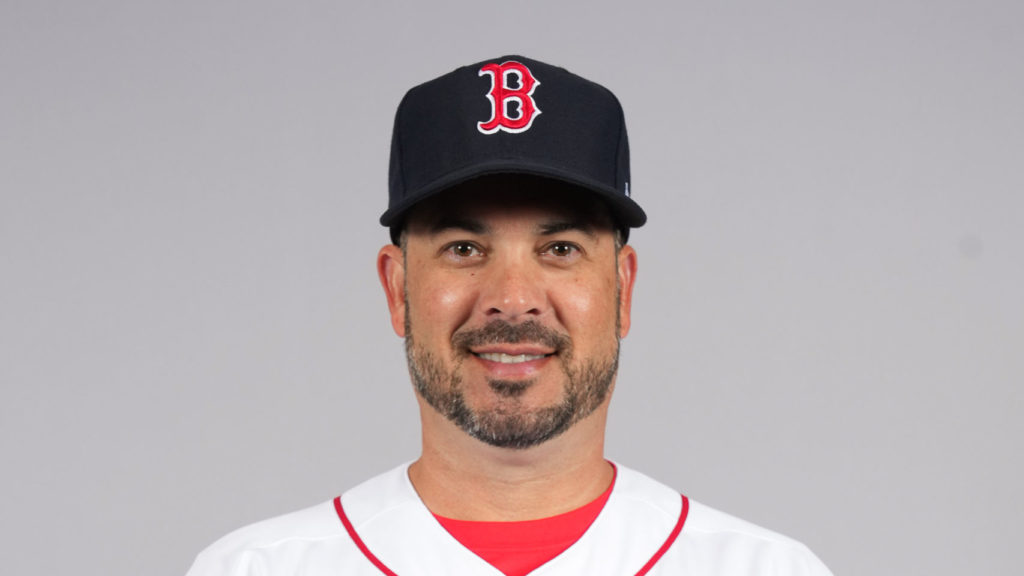 Top 10 Latino managerial prospects in MLB
Rodney Linares, Ramon Vazquez and Eduardo Perez are top Latino managerial prospects
As the Cleveland Guardians searched for a new manager, Sandy Alomar Jr. sent Ramon Vazquez a text to see if the Red Sox's bench coach was invited to interview. Vazquez is one of the top Latino managerial prospects in Major League Baseball He's still waiting for his first interview, though.
The Guardians' job went to Stephen Vogt, but Vazquez was humbled that Alomar Jr. would ask if he had been contacted.
"It's nice to get that message from him," Vazquez said.
Vazquez, 47, wasn't interviewed for any of the managerial openings this winter. It appears to be only a matter of time before Vazquez gets a chance to interview for a big league managerial job, according to several baseball experts.
His name came up multiple times when Our Esquina asked baseball experts to recommend top Latino managerial prospects.
Before leaving his post last winter to prepare for his first year as the Red Sox's bench coach, Vazquez had won four Puerto Rican winter league titles as a manager over six seasons. He reached the finals two other times.
Paying dues
Vazquez began his coaching careers in the Astros' minor-league system under two other men on Our Esquina's list of top Latino managerial prospects – Rodney Linares and Omar Lopez.
He was an extra coach in the California League for Linares in 2014 and then for Lopez in 2015. Vazquez took over as Class A Lancaster's manager in 2016. He became an infield coach with the Padres in 2017 before joining Red Sox manager Alex Cora's staff in 2018.
Vazquez also played in the big leagues for two of the best managers of this generation, Bruce Bochy and Terry Francona.
"I had an opportunity to play for Bruce Bochy for three years in San Diego," he said. "I played for Tito Francona for half a season. Those are two guys I loved the most. I've also been lucky to be around Alex (Cora). He's been really good to me since Day 1."
MORE FROM OUR ESQUINA
Benjamin Gil is ready to manage in big leagues
El Capitán Groomed Rodney Linares for Managerial Future
Our Esquina polled several baseball experts and front office executives to compile a list of top Latino managerial prospects.
Astros manager Joe Espada and Mets manager Carlos Mendoza were part of Our Esquina's Top Latinos managerial prospects list in 2022. Here are 10 Latino managerial prospects and four former managers who still deserve a shot at managing in the big leagues. The list is alphabetical. 
Miguel Cairo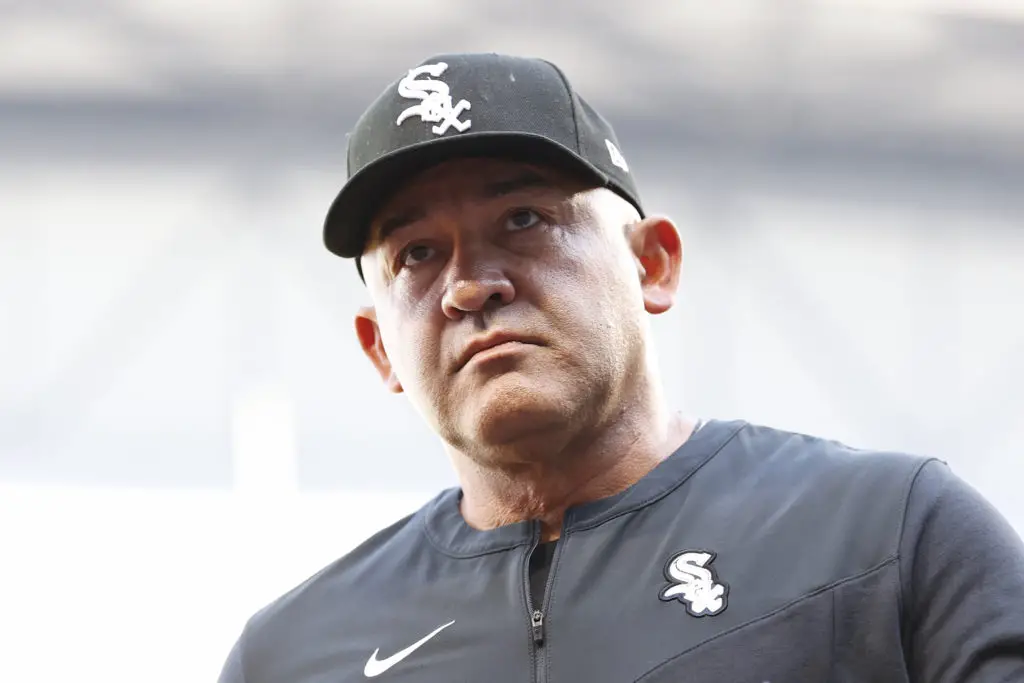 Miguel Cairo picked up some big league managerial experience late in the 2022 season. He served as the White Sox's interim manager after Tony La Russa took a leave because of health reasons.  
Cairo served as the White Sox's bench coach under La Russa from 2021 through the 2022 season. He served as the Mets' minor league infield coordinator in 2023. Cairo was recently hired as the Nationals' bench coach for the 2024 season. 
Cairo played for nine teams over a 17-year MLB career as a utility man.
Joey Cora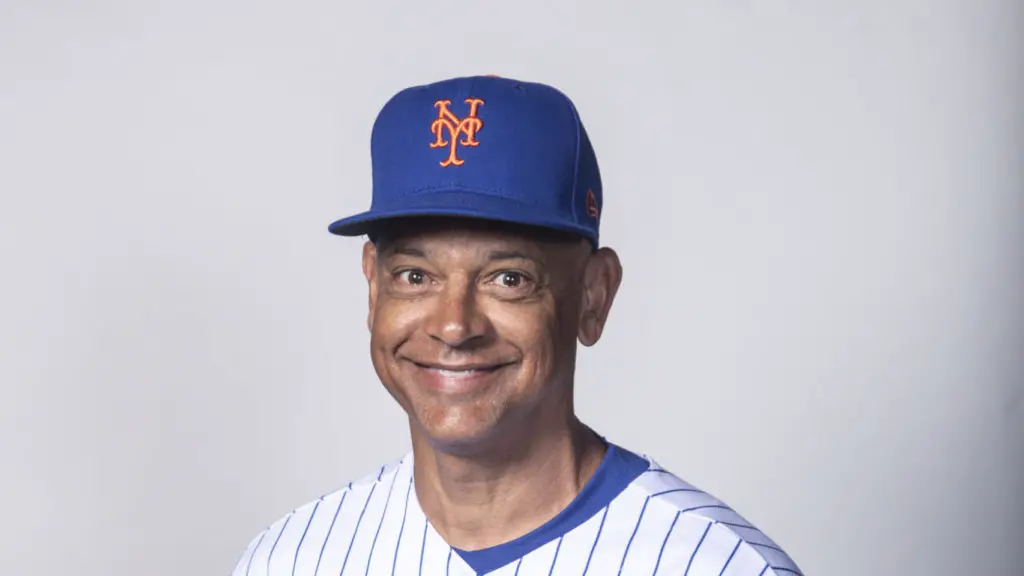 Joey Cora, the older brother of Red Sox manager Alex Cora, has been considered a managerial prospect for more than a decade. After a solid 11-year big league career as a second baseman and shortstop, he posted a 192-223 record managing in the minors.
Joey Cora, 58, served as the Pittsburgh Pirates' third base coach from 2017-2020. He spent the next three seasons as the New York Mets' third base coach.
The former Vanderbilt star was recently hired as the Detroit Tigers' third base coach for the 2024 season.
Tony Diaz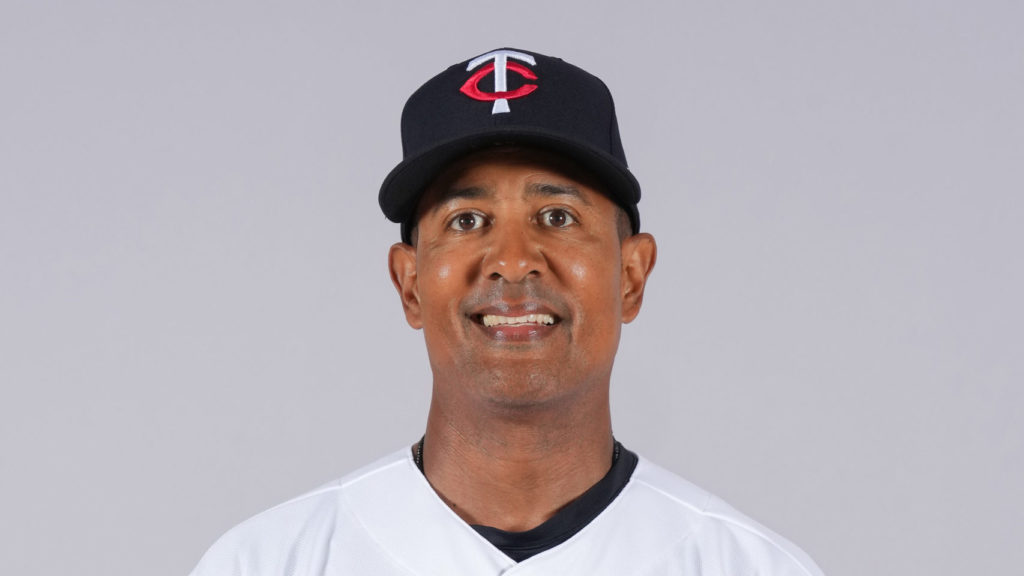 Tony Diaz is the assistant bench coach for the Twins. He has managed in the Dominican winter league and in the minor leagues.
The native of the Dominican Republic posted a 193-257 record managing in the minors. He was promoted to the Colorado Rockies' big league staff as a first base coach in 2017.
Diaz was the Rockies' first base coach through the 2018 season. He served as the Twins' third base coach from 2019-2021. He was promoted to assistant bench coach in 2022.
Benjamin Gil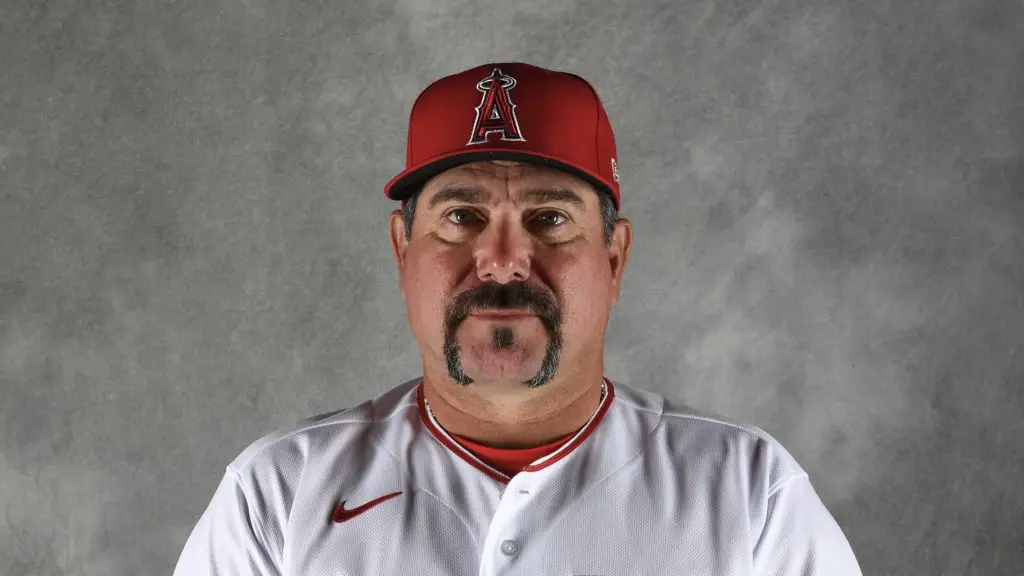 Benjamin Gil did such a good job as Mexico's manager at the 2023 World Baseball Classic, he recently earned an endorsement from the President of Mexico Manuel Lopez Obrador for the Padres' vacant managerial job.  
Gil managed Mexico to El Tri's best finish at the WBC, reaching the semifinals before losing to eventual champion Japan. He has managed in the Mexican summer and winter leagues. Gil also managed Mexico in the last Olympics.
The bilingual Gil was born in Tijuana, Mexico, and educated across the border in Chula Vista. Gil, the Texas Rangers' first round pick in 1991, played parts of eight seasons in the majors. 
Kristopher Negron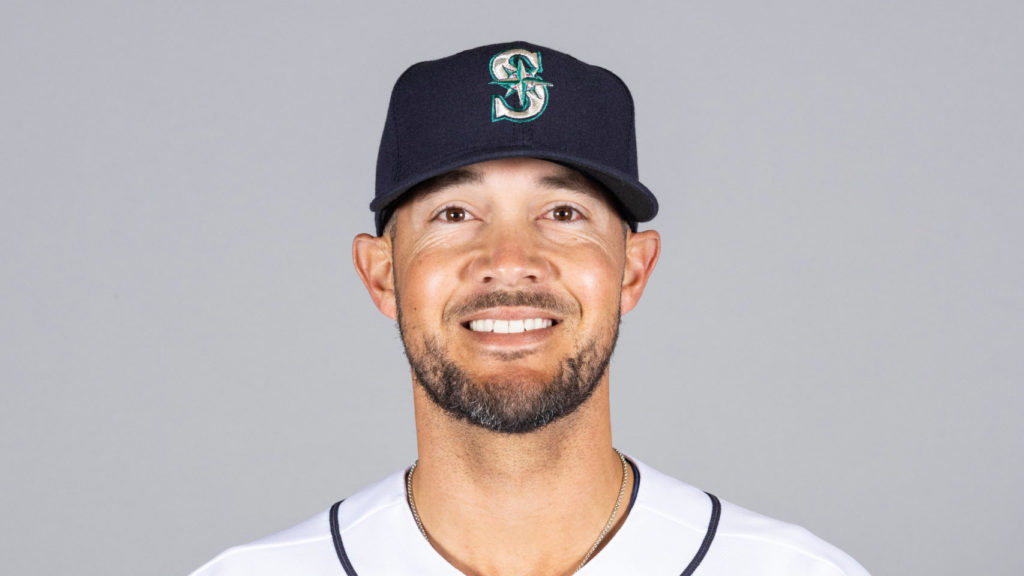 Kristopher Negron, who spent parts of six seasons in the majors, just finished his second season as the Mariners' first base coach.
In 2021 he led the Class AAA Tacoma Rainiers to a 73-47 record and second place in the Triple-A West. He spent the previous season as the Mariners' assistant director of player development.
Negron, 37, was born in New Jersey to a Dominican father and Puerto Rican mother. He finished his big league playing career after the 2019 season and then joined the Mariners' as the assistant director of player development.
Rodney Linares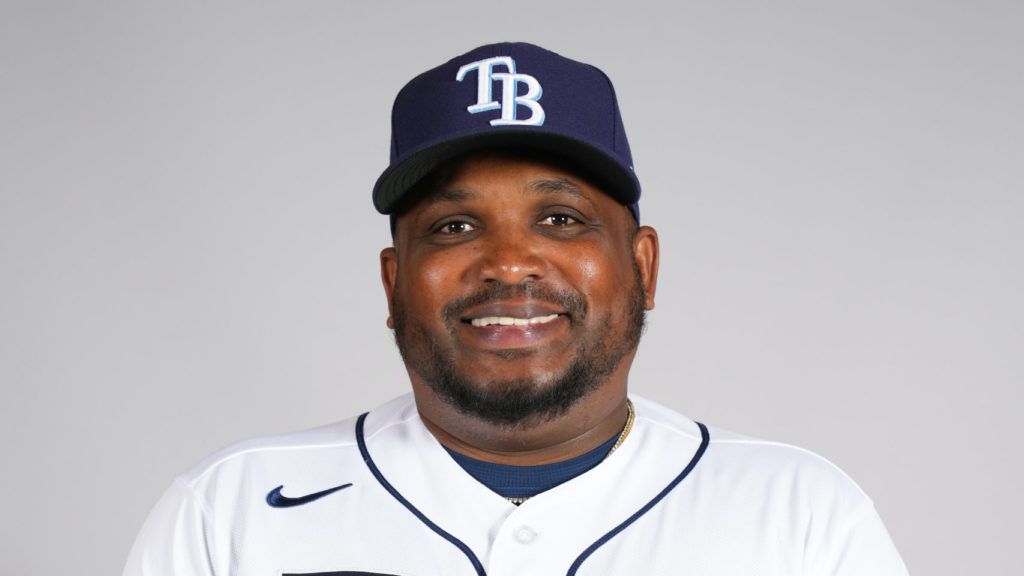 Tampa Bay Rays bench coach Rodney Linares has been with the Rays since 2019. He served as the third base coach from 2019-2022 before he was promoted to bench coach on Kevin Cash's staff.
He served as the Dominican Republic's manager in the 2023 World Baseball Classic. Linares was born in Brooklyn and raised in the Dominican Republic.
He had a successful career managing in the Astros' farm system, developing All-Stars such as Jose Altuve, Carlos Correa, Lance McCullers, Teoscar Hernandez and George Springer.
Omar Lopez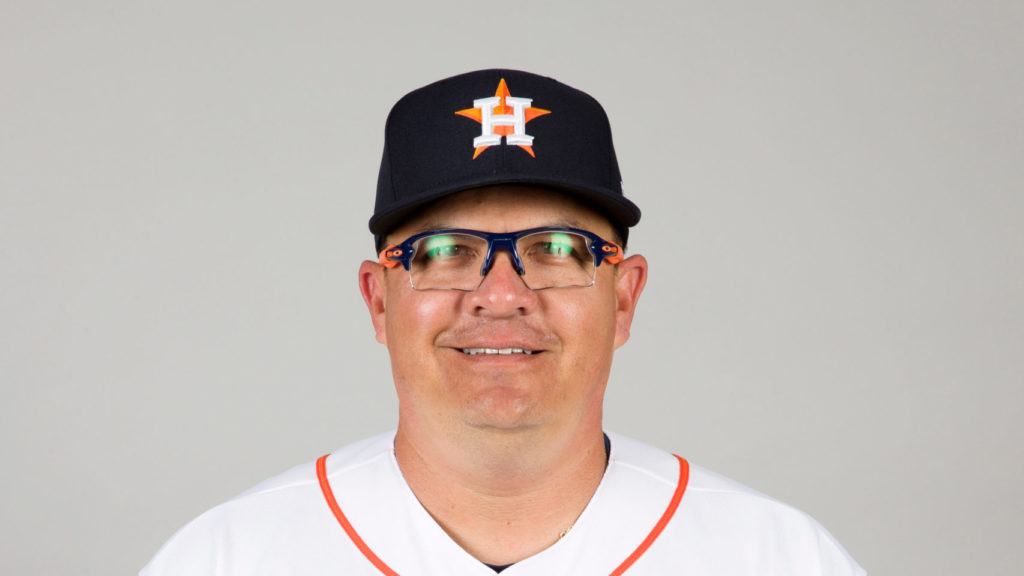 Omar Lopez, the Astros' first base coach, led Venezuela to the quarterfinals of the 2023 World Baseball Classic.
After a successful managerial career in the Astros' minor-league system, Lopez was promoted to the Abig league staff for the 2020 season. He served as Dusty Baker's first base coach while also filling in at third base for most of the 2022 World Series championship season. 
Lopez won a pair of Venezuelan Winter League titles. He guided Class AA Corpus Christi Hooks to an 82-56 record while earning the 2018 Texas League Manager of the Year award.
Eduardo A. Pérez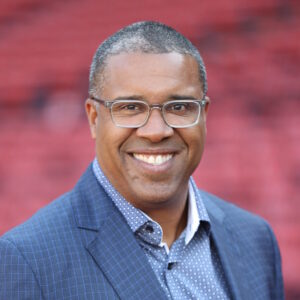 Eduardo A. Pérez is the voice of ESPN's Sunday Night Baseball with Karl Ravech and David Cone. The son of Hall of Famer Tony Perez is a highly respected figure in the baseball community.
He has coached in the majors and managed in the Puerto Rican winter league. The son of Cubans was born in Puerto Rico and is fully bilingual.
The Florida State University Hall of Famer played 13 seasons in the majors. He also spent a season in Japan playing for the Hanshin Tigers. His baseball knowledge is seen throughout the season, and there's no doubt he could transition back onto the field as a manager.
Luis Rojas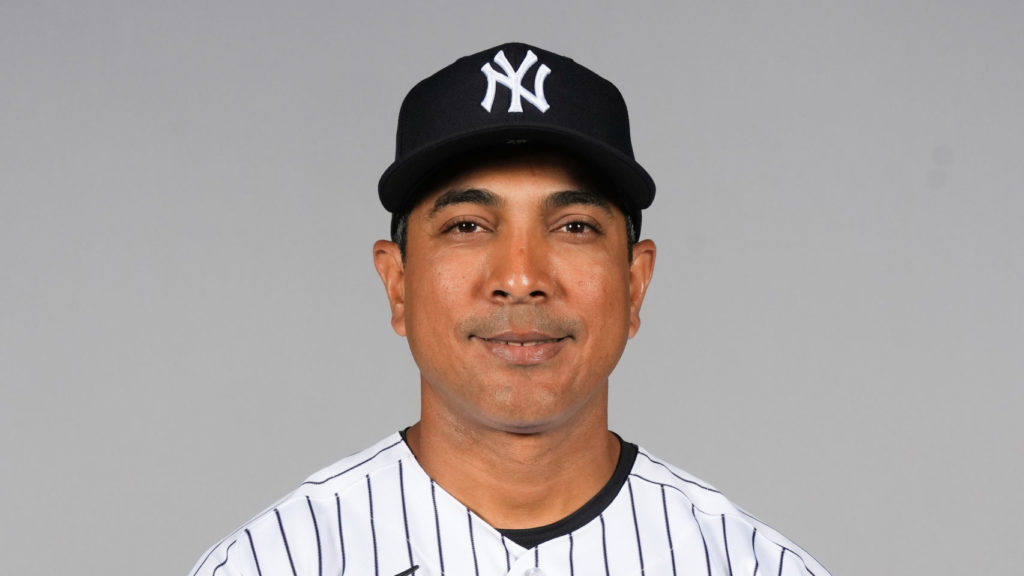 Yankees third base coach Luis Rojas, 42, is more than a managerial prospect. He has actually managed in the biggest media market in the world, guiding the New York Mets for two seasons. 
He was hired by the Mets after Carlos Beltran left in the aftermath of the Astros' cheating scandal. Rojas was 102 and 119 over two seasons. He is the son of legendary former manager Felipe Alou and the half brother of former All-Star outfielder Moises Alou.
Rojas won a title managing in the Dominican Republic winter league. He also won multiple championships managing in the Mets' farm system.
Ramon Vazquez (see above)
Experienced Latino managerial prospects
Ozzie Guillen, Manny Acta, and Fredi Gonzalez are too experienced to be called prospects because they've already done it and had some success as big league managers. Nonetheless, they deserve another shot leading a big league club.
Ozzie Guillen, 59, became the first Latino manager to win a World Series in 2005 with the White Sox. He has a 747-710 managerial record with one World Series title, two AL Central titles and one AL pennant over nine seasons. He's now a broadcaster, but he deserves a shot to manage again.
After eight years with the White Sox, he spent one season with the Marlins in 2012. He hasn't managed since.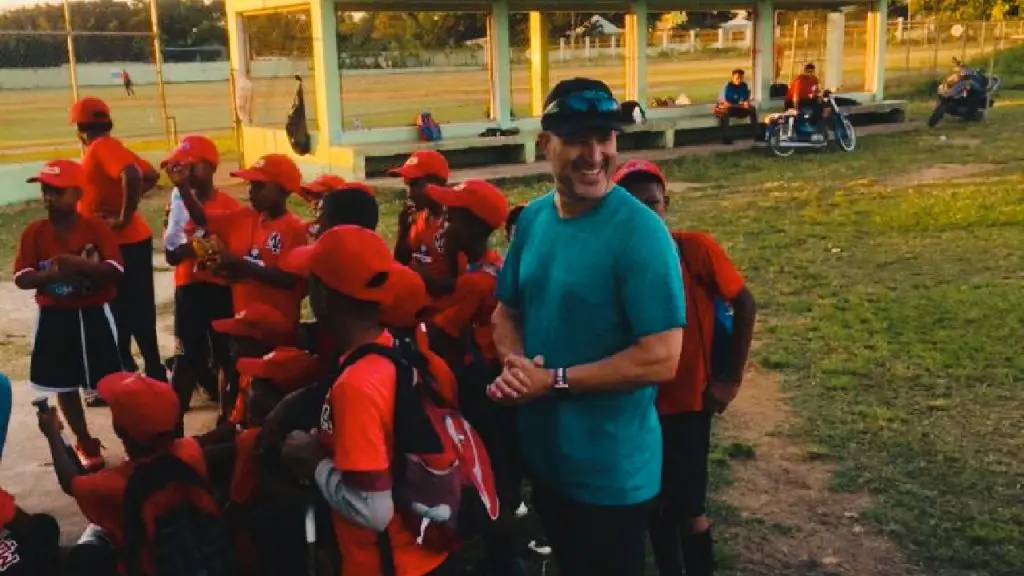 Acta, 54, was 372-518 while managing the Nationals and Cleveland Indians. He has 14 years of managerial experience between MLB and the minors. Acta guided the Indians to an 80-82 record in 2011, his penultimate as a manager. He has spent the last eight seasons on the Mariners' coaching staff with the last six as third base coach.
Fredi Gonzalez, 58, was 710-692 over parts of 10 seasons managing in the majors with the Marlins and Braves. He guided the Braves to the playoffs twice.
As the Orioles' bench coach, he helped 2023 AL Manager of the Year Brandon Hyde lead Baltimore to the AL East title.
Get the Our Esquina Email Newsletter
By submitting your email, you are agreeing to receive additional communications and exclusive content from Our Esquina. You can unsubscribe at any time.