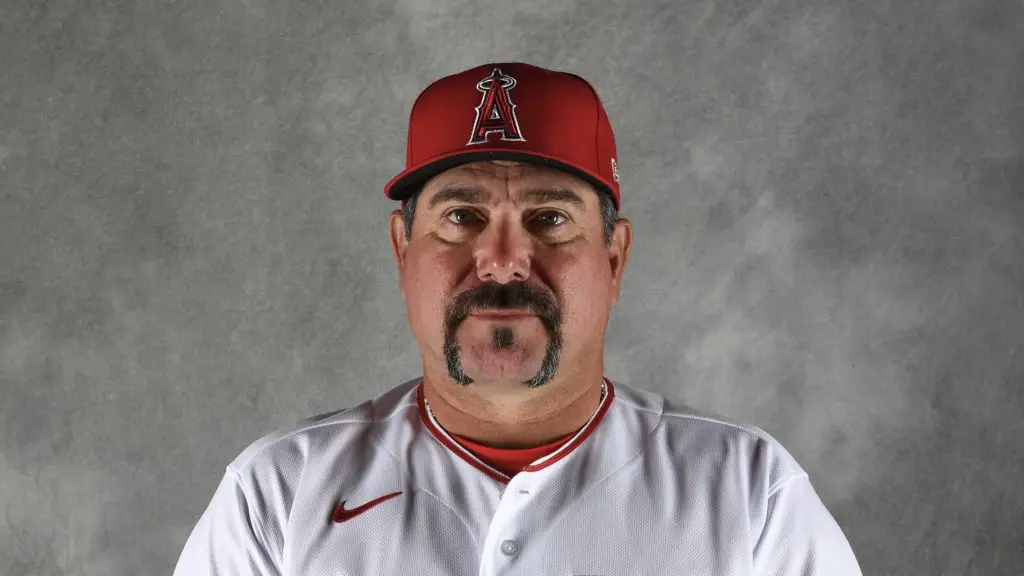 Benjamin Gil is ready to manage in big leagues
Benjamin Gil deserves to interviews for managerial jobs
ARLINGTON, Texas – As Benjamin Gil tried to make his way toward the press box before Game 1 of the World Series, several fans called out his name. It has been 16 years since the man affectionately known as Benji played for the Rangers, but he clearly remains a popular figure in North Texas.
Gil is at the 2023 World Series on assignment for a Mexican television network. If there was fairness in Major League Baseball's hiring process, he would be too busy right now preparing to interview for managerial openings. 
If Major League Baseball owners have been paying attention, they would know Gil deserves to at least be interviewed for some of vacant managerial jobs. 
Benjamin Gil impressed with Team Mexico
Gil, 51, has the experience and resume worthy of managing in the major leagues. He proved his ability early this year when he led Mexico to its best showing ever at the World Baseball Classic.
He guided Mexico over the United States in the group stage and then pushed eventual champion Japan in a thrilling WBC semifinal.
"I believe Benji is ready to manage in the big leagues," said former big league pitcher Rodrigo Lopez. "Definitely, having that experience with the WBC I hope it helps. But honestly he doesn't need that on his resume.
"What he has done in Mexico I think is more than enough to have the opportunity to manage in the States."
Lopez was Team Mexico's general manager for the 2023 WBC. He has been retained as GM for the 2026 WBC.
Benjamin Gil, bilingual and prepared
Lopez had a first-hand look at how Gil brought a diverse group of players together in a short time to compete against the giants of the baseball world. Without marquee names on par with Japan's Shohei Ohtani and the Mike Trout of Team U.S.A., Gil led Cuban immigrant Randy Arozarena and several big leaguers, Mexican League players, Mexico natives and Mexican Americans without any Spanish kills.
Gil used his bilingual skills well to bring Team Mexico together. Now, he's ready and hungry to manage in the big leagues, just as he has in the Mexican winter and summer leagues.
MORE FROM OUR ESQUINA
Mexico earns its applause with historic WBC run
El Capitán Groomed Rodney Linares for Managerial Future
Astros Bench Coach Joe Espada Buoyed by Mom
"For one it's just a great honor to be mentioned with the many capable people in the game," Benjamin Gil said. "But yeah, 100 percent interested. I feel that I'm ready. I think the places that have won I can continue and try and better that standard.
"The places that haven't won in a while, I think I have the right type of mentality to bring a winning culture. Hopefully I get that opportunity and I can do my part in the interview process. Most importantly is just to get an opportunity to interview."
More Latino representation needed
There are currently five managerial vacancies. In a sport in which about a third of the players are from Latin America, only four of the 30 teams have Latino managers. Alex Cora of the Red Sox, Dave Martinez of the Nationals, Oliver Marmol of the Cardinals, and Pedro Grifol of the White Sox are the only Latino managers in the majors.
Cora and Martinez have won World Series titles. Marmol just finished his second season. Grifol just finished his first. 
There is only one Black manager in MLB now that the legendary Dusty Baker left his post with the Astros to retire after 55 years in baseball. 
The Astros, Angels, Guardians, Padres and Mets have vacancies. If the Mets hire Craig Counsell away from the Brewers, there will be an opening in Milwaukee. 
"To have the chance to be the manager of Team Mexico and to take them all the way to the semifinals (of the WBC), I think says a lot," Lopez said of Benjamin Gil. "I think because of his background, he was a former first-round pick actually here for the Texas Rangers. 
"All the experiences that he has in his baseball career, I think that puts him in a good situation. That's a guy who speaks Spanish and English very well. He knows both cultures, the Latin culture and the American culture. And he's a winner."
Get the Our Esquina Email Newsletter
By submitting your email, you are agreeing to receive additional communications and exclusive content from Our Esquina. You can unsubscribe at any time.