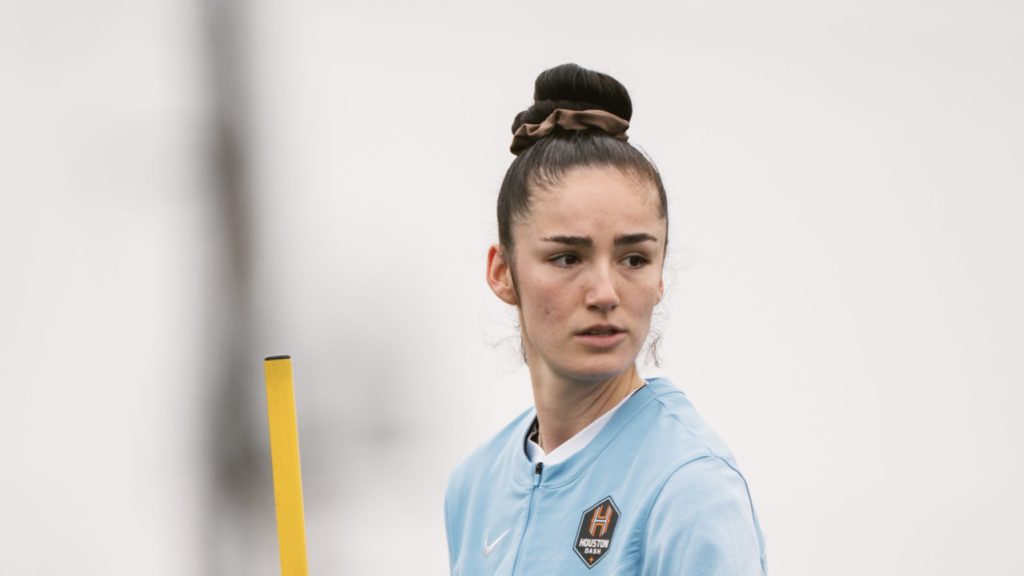 Diana Ordoñez eager to inspire with Dash
Diana Ordoñez signs three-year contract with the Dash
Amanda Ordoñez was quite the athlete growing up in El Monte, Calif. She was fast and strong enough to keep up with her five brothers when they played basketball and baseball at home. 
Like many first-generation Mexican American girls her age, though, she wasn't allowed to play organized sports. Her mother didn't want the only girl in the family playing organized sports.
So when the Houston Dash's Diana Ordoñez first asked to play recreational soccer when she was three years old, Amanda rushed to register the little girl who now credits her mom for her athleticism.
Ordoñez is now a centerpiece of the Houston Dash's offense. A month after she was acquired from North Carolina, the dynamic forward signed a three-year deal with the Dash.

"Diana is a key piece in our style of play and adds another dimension to our attack," Dash general manager, Alex Singer said. "She has all the tools to be one of the best strikers in the world and is dedicated to honing her craft. We've been impressed with her desire to improve, commitment to the club, and we look forward to building with her. The organization is thrilled she's here long term."
Diana Ordoñez can shine because her parents let her chase her passion early on.
In one generation, Amanda Ordoñez has seen a drastic change as more Latinas are allowed to play sports. 
"I could play baseball and basketball at our home, but I could never be a part of a team," Amanda says. "My brothers were on teams, and I would just get to watch. 
"When I saw D wanting to play sports I was all for it. I was like, 'Go ahead and do what you want.' I know what it feels like to want to do that and not be allowed."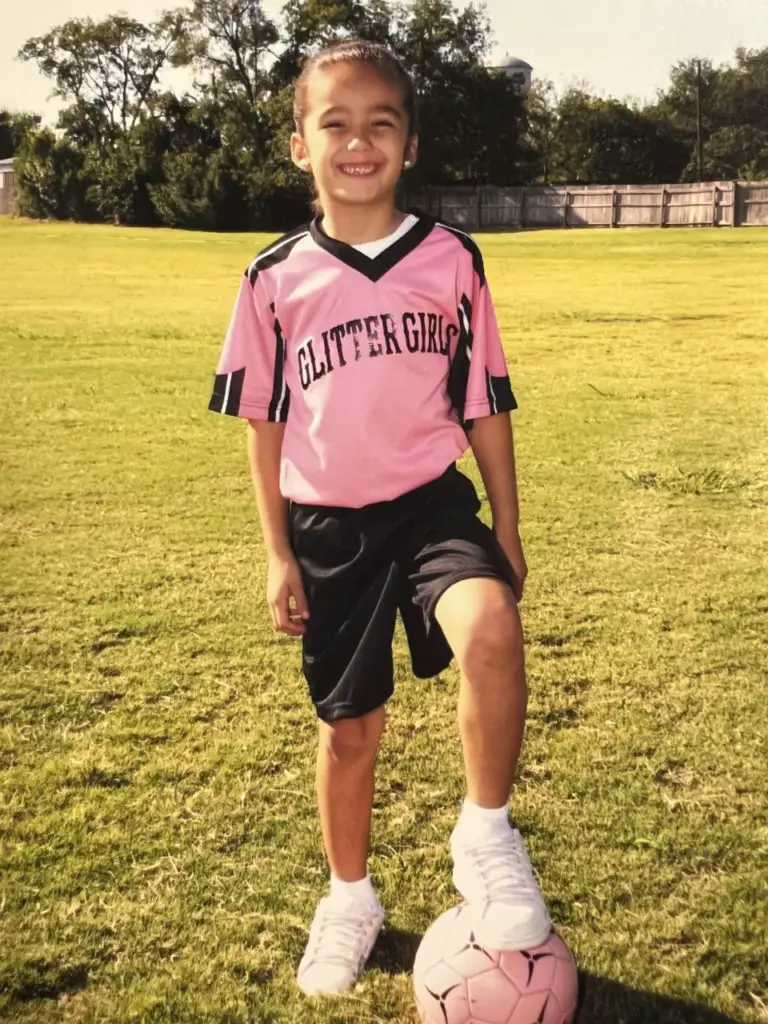 Diana Ordoñez, 21, doesn't just play sports. She's one of the best young forwards in the National Women's Soccer League and a member of the Mexican women's national team.
Inspiring others
Now, Diana Ordoñez is inspiring young girls to chase their own sports dreams. In Diana Ordoñez, young Latinas can see the type of role model who wasn't around when Amanda Ordoñez was growing up. 
Actually, even Diana Ordoñez didn't have many Latina sports role models to follow when she was growing up. She didn't see many girls who looked like her on the U.S. women's national team when she was a kid or even as she climbed through the youth national team program.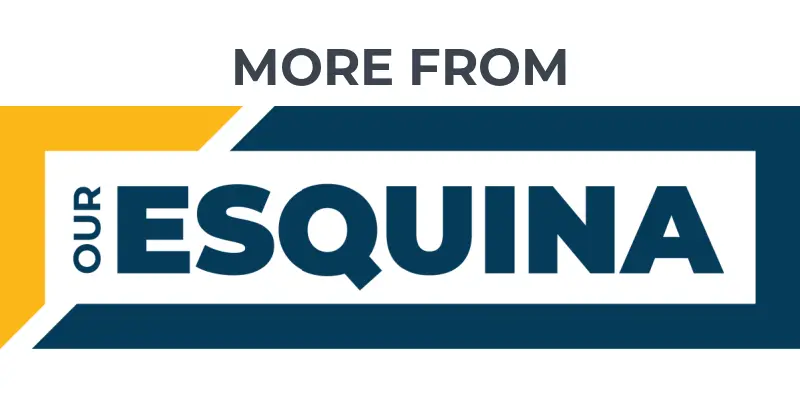 Stars gather for Reggie Jackson STEM initiative
Chiefs rook Isiah Pacheco recalls painful journey
Jim Crane makes winning move with Dana Brown
The Marketing Jersey is an immigrant's triumph
"Being a Hispanic woman in sports in the U.S. I think it's really exciting," she said. "But I also do feel we're a little underrepresented. I think it would be cool to see that change."
With her parents' support, Diana Ordoñez is part of a generation of Latinas making their names in sports. Defender Sofia Huerta and midfielder Ashley Sanchez are in the U.S. Women's national team soccer group under consideration for the 2023 Women's World Cup. 
Maria Sanchez was a key part of the Dash squad that earned an NWSL playoff berth for the first time in franchise history last season. University of Alabama defender Reyna Reyes, another FC Dallas product, was the fifth overall pick in the 2023 NWSL draft two weeks ago.
Making a difference
Sanchez, Reyes and Ordoñez are all Mexican Americans on Mexico's women's national team. Diana has taken pride in signing autographs for young girls. Her mom was moved to tears the first time she saw her daughter sign autographs for little girls four years ago at the University of Virginia. 
"It makes me feel very proud of her, especially because she sees herself in the younger girls that look up to her," Amanda says. "She's always very open to that. 
"She's making a difference in that area of life. It opens up the eyes of younger girls who look at her and say, 'I can do it.'"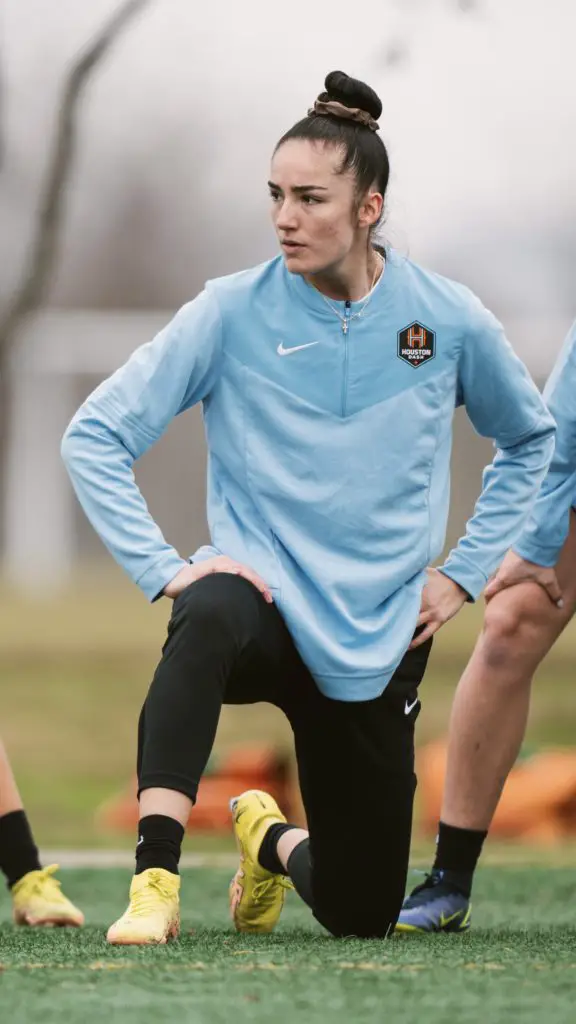 Diana blossomed into a starlet with FC Dallas' youth select program while growing up in Prosper, Texas. She was a member of the U.S. Under-17, U-20 and U-23 national teams before switching her allegiance to her maternal grandparents' country.
It didn't take long for Diana to prove that she was special on the soccer field. She scored 21 goals in a recreational game when she was seven years old, prompting other parents to encourage Diego and Amanda Ordonez to sign Diana up for club soccer.
Golden Boot contender
Diana graduated high school at 17 years old and then starred at the University of Virginia, where she scored 45 goals over 62 career games. She graduated in three years and finished third on the Cavaliers' all-time goal scoring list.
She scored 11 goals as a rookie for the North Carolina Courage last season, finishing fourth in the league. Only U.S. national team fixture Alex Morgan (15), Sophia Smith (14) and fellow Courage star Debinha (12) scored more goals in NWSL last season.
Morgan is one of the greatest women's soccer players of her generation. Smith is one of the brightest starlets on the U.S. national team, and Debinha is one of Brazil's top stars.
"It was exciting to be in the running for (the NWSL) Golden Boot for a while," she said. "At the end of the day, the goal for a forward is to be a leading scorer in the league and help the team win."
Winning an NWSL title remains Ordoñez's main goal. She knows from experience, however, that she can also make an impact beyond the pitch. She's primed to show fellow Latinas in Houston that there's a place for them in sports. 
Get the Our Esquina Email Newsletter
By submitting your email, you are agreeing to receive additional communications and exclusive content from Our Esquina. You can unsubscribe at any time.