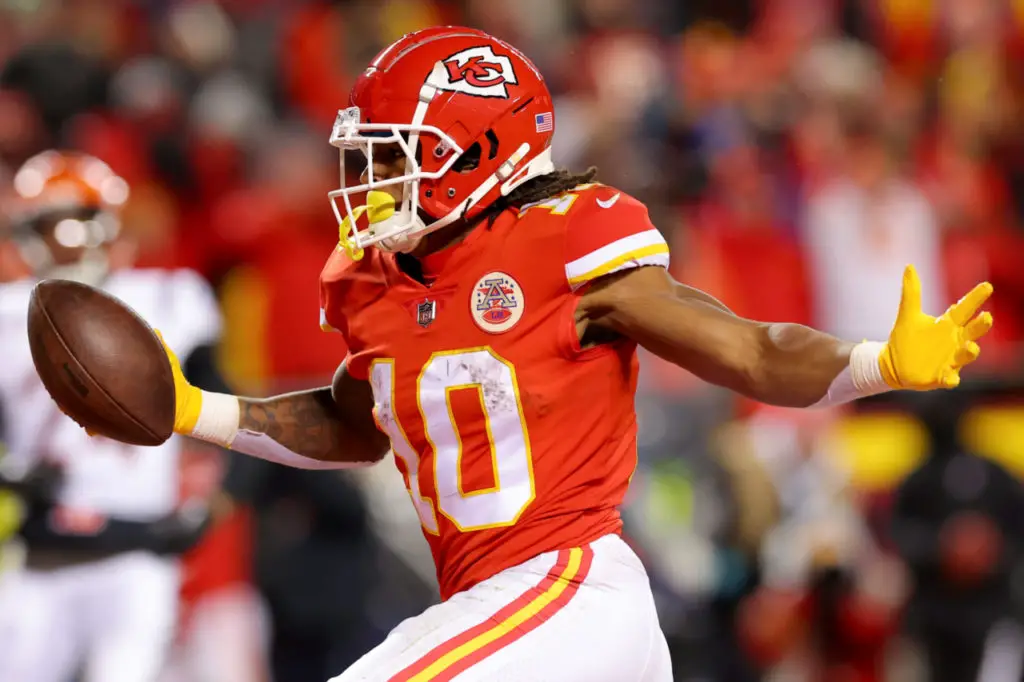 Chiefs rook Isiah Pacheco recalls painful journey
Isiah Pacheco remembers two siblings lost to violence
Amid the chaos of the postgame celebration at Kansas City's Arrowhead Stadium, Isiah Pacheco had one thing on his mind. The Chiefs' rookie running back wanted to find his parents.
The seventh-round pick from Rutgers University had never been to an NFL game before this season. Now, he's headed to the Super Bowl. The road to the NFL's biggest stage was a painful one at times for Pacheco, who lost two older siblings to violence.
"I'm blessed," Pacheco told Kansas City's FOX 4 after the Chiefs beat the Bengals 23-20. "I just can't wait to find my parents. It's a dream come true. I'm shocked."
Pacheco, who has Puerto Rican roots from his father Julio's side, ran for a team-high 26 yards on 10 carries. He also had another 45 yards on two kickoff returns in the AFC Championship. Pacheco also had a touchdown run called back because of a holding penalty. 
Isiah Pacheco remembers fallen siblings
The native of Vineland, N.J., found his parents Julio Pacheco and Felicia Cannon afterward. At the highest point of his sports career, he remembered two of the lowest moments of his life.
Pacheco, 22, remembered the two older siblings he lost to violence. His sister Celeste Cannon was shot to death at her home in September 2017. His brother Travoise Cannon was stabbed to death in January 2016.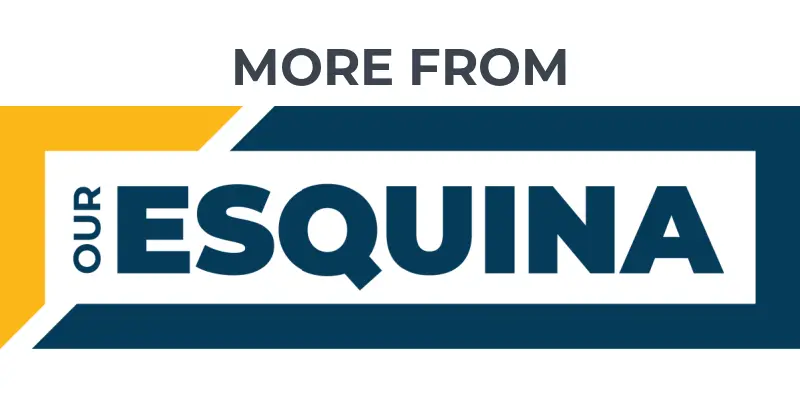 Jim Crane makes winning move with Dana Brown
Gomez: It's time for Arte Moreno to go
Adrian Beltre up next for Hall of Fame
"My mom lost two kids on my way here," Isiah Pacheco told the media in Kansas City on Sunday night. "It took a lot. At the end of the day, God blessed me.
"I couldn't be more thankful to do it right here in front of you to show you how much it took for me to be a man. I did it. … There's more to come."
Scarlet Knight
Felicia Cannon nodded as her son spoke, softly saying "Yeah." Isiah Pacheco was a senior in high school when his sister was killed in her home. He signed with Rutgers and finished his career sixth on the Scarlet Knights' all-time rushing list with 2,442 yards. 
He also finished 11th all-time in all-purpose yards at Rutgers with 3,039 yards. After leading the Scarlet Knights in rushing yards with 647 and five touchdowns as a senior, he declared for the NFL draft even though he could have returned for a fifth year.
The Chiefs picked Isiah Pacheco in the seventh round with the 251st pick. The draft that has only 262 selections. The speedy 5-foot-11, 215-pounder made the most of his opportunities. He rushed for 830 yards and five touchdowns on 170 carries in the regular season. Pacheco also caught 10 passes for 130 yards.
"Hard work pays off," Julio Pacheco told his son on the field Sunday night. "How about those Chiefs? Let's go." 
Then they hugged.
Get the Our Esquina Email Newsletter
By submitting your email, you are agreeing to receive additional communications and exclusive content from Our Esquina. You can unsubscribe at any time.