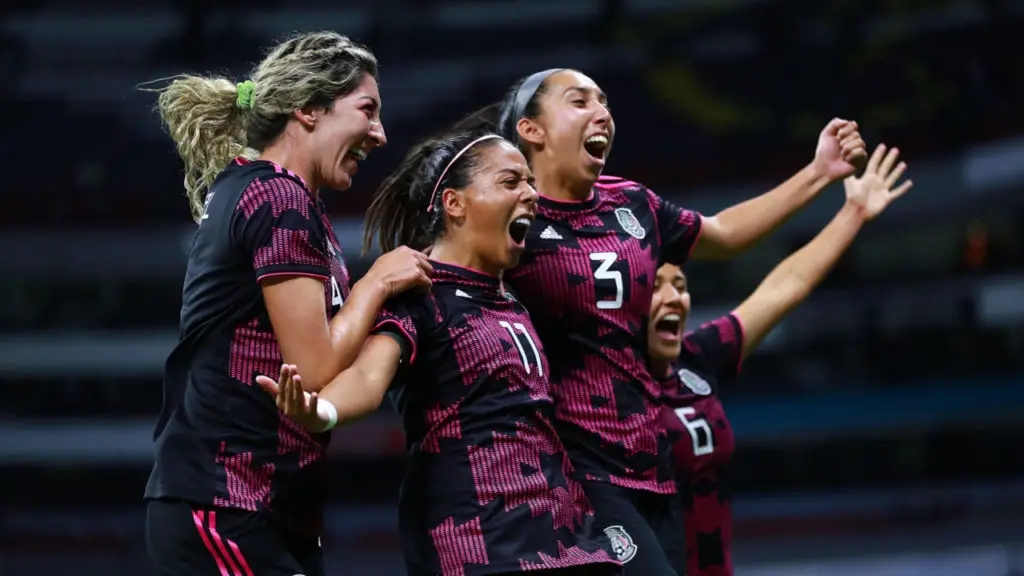 Maria Sanchez aims to inspire Latinas
Houston Dash forward Maria Sanchez stars for Mexico
The party attire as a child was always similar for Maria Sanchez growing up in Idaho. The colors and outfits were different, but the attire and Mexican expectations remained constant for the Houston Dash forward. 
Irene Sanchez always dressed her youngest daughter Maria in a lovely dress and a small bow on her head when the family attended parties. Maria Sanchez would then secretly pack a t-shirt, shorts, soccer cleats and a soccer ball.
As soon as her parents, Roberto and Irene, settled in at the party, Maria would disappear out of her parents' view.  
"Mid party when I knew they couldn't tell me anything and (wouldn't) get me in trouble, I would change and go outside and play with all the boys," the Mexican women's national team forward says. "Growing up I would always get in trouble for that."
Maria Sanchez defies Mexican machismo
Sanchez defied her parents and Mexico's machismo culture to pursue her love of soccer growing up in Idaho. Roberto Sanchez arrived in the United States at 16 years old as an undocumented immigrant from Mexico.
Through amnesty he eventually got legal status and then citizenship in the United States, but the old Mexican mindset remained. Girls were expected to be in dresses, not shorts and in cleats.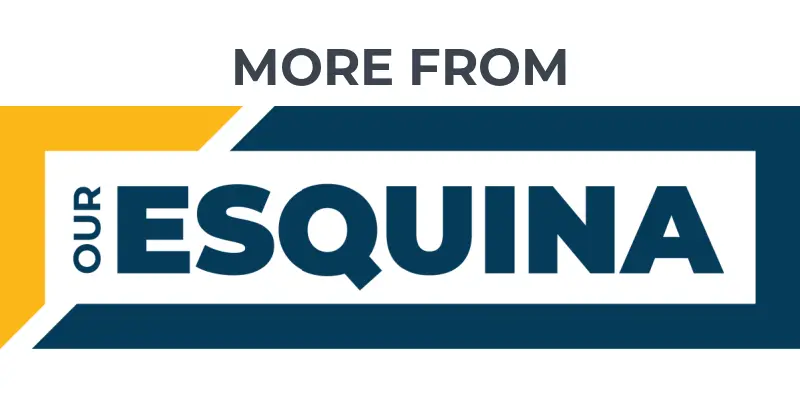 Like most immigrants, Roberto and Irene held tight to their language and cultural norms. That mindset is good and fulfilling most of the time. At other times, however, those norms can be stifling, especially for girls in a culture infected by machismo.
Maria Guadalupe Sanchez is grateful for the work ethic Roberto and Irene Sanchez instilled in her and her two siblings. She's grateful her parents made sure she was fluent in Spanish.
Spanish language key with El Tri
Actually, Spanish was the only language spoken in the Sanchez household. Roberto, who worked in an Idaho farm for more than 30 years, and his wife still prefer to speak Spanish.
Maria Sanchez was raised in a culture where there was no English spoken at home by the parents. As she has since she was five years old, Maria Sanchez still interprets for her parents because they're still not comfortable with the English language.
Those Spanish skills helped Maria transition well to the Mexican Women's national soccer team in 2015 and eventually in Liga MX Femenil, the Mexican women's soccer league.
"To this day, I keep going home and the only language spoken is Spanish," she says. "So I think I have that connection, which made it easier for me to go play in the Mexican league and with the Mexican national team. 
"Just being able to communicate and get the culture that they have in Mexico, that's very important to me."
Sanchez, 25, was only 19 years old when she made her debut with the Mexican national team. She rejoined El Tri Femenil this week for a pair of Women's World Cup qualifiers. Mexico will face Suriname in Monterrey on Thursday. 
Mexico will also face Antigua and Barbuda in the Dominican Republic on Sunday. Although she was born in Idaho and has dual citizenship, Sanchez has been a mainstay of the Mexican women's national team since 2015.
She has scored five goals over 39 appearances for the Mexican national team. Not bad for a girl whose parents initially frowned on her devotion to soccer.
Breaking barriers
"It was hard because we still have that machismo, the Mexican culture unfortunately," she said. "Before, it was rare to see a girl play soccer, especially in Idaho."
In an era where most elite boys and girls soccer players are discovered in a pay-to-play club soccer culture, Sanchez developed herself. She was often playing on the soccer field at the middle school in front of her home in American Falls, Idaho.
Her parents didn't necessarily approve, especially after her older brother moved out and was no longer around to play on those fields as she played with the boys. She blossomed into a superstar at American Falls High, leading the state in scoring each of her four seasons.
She also excelled in basketball, which her parents favored because many other girls competed. Her parents began to appreciate the benefits of soccer when Sanchez garnered a scholarship offer from Idaho State University. Their appreciation grew further the Mexican national team showed interest in her.
Sanchez played two years at Idaho State and then transferred to powerhouse Santa Clara. By 2015, she was the second youngest player on Mexico's roster for the 2015 FIFA's Women's World Cup at 19.
Maria Sanchez embraces Houston
Sanchez signed a two-year deal in January with the Houston Dash, where she has an opportunity to inspire other Latinas and Mexican American girls. 
"She is an outstanding player and a wonderful person," Dash head coach James Clarkson said. "She's going to have a major impact on the league this season."
There aren't many Mexican Americans or Latinas overall in the National Women's Soccer League. Maria Sanchez hopes she can show other Latinas that there is a place for them in women's soccer. Equally important, she wants to prove to Latino parents that it's fine if their girls want to play soccer.
Sanchez wants to help break down some of the machismo attitudes that prompted her parents to frown on her soccer devotion.
"My main goal as a professional athlete and as a professional soccer player is to set a good example to pave the way," Sanchez said. "Especially for young Latina girls who dream of being a professional soccer player, to hopefully be that role model for them in America, in Mexico, whatever country they are in.
"I'm trying to break barriers and I'm trying to set Latina names big so we can make progress."
Get the Our Esquina Email Newsletter
By submitting your email, you are agreeing to receive additional communications and exclusive content from Our Esquina. You can unsubscribe at any time.