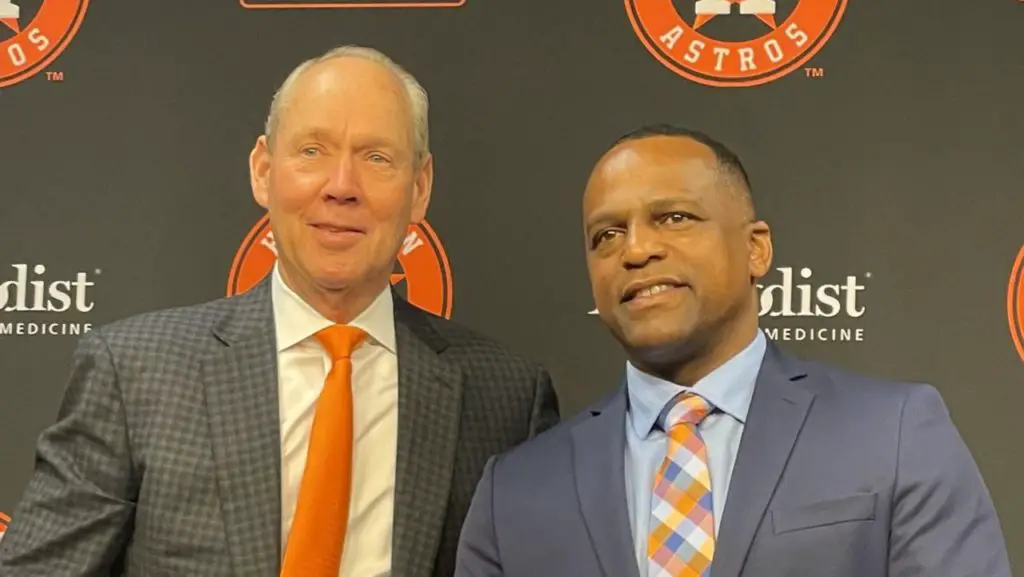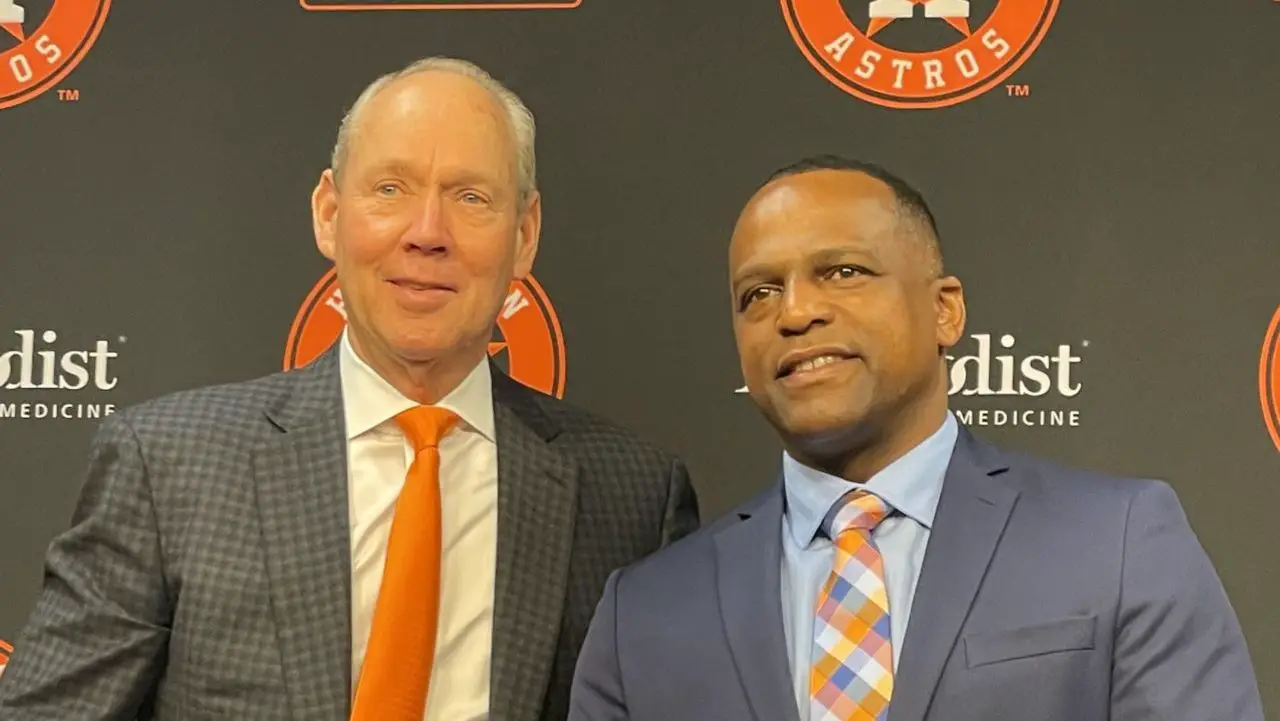 Jim Crane makes winning move with Dana Brown
Dana Brown becomes second Black GM in Astros history
HOUSTON – Almost an hour after introducing Dana Brown as his new general manager, Astros owner Jim Crane was approached by Ralph Cooper, Houston's legendary Black sports radio personality.
"I've lived here my whole life," Cooper told Crane, "and I never thought I'd see this."
By hiring Brown on Thursday, the 2022 World Series champions became only the second team in Major League Baseball history to have a Black GM and Black manager at the same time. 
Crane politely deflected Cooper's compliment, preferring to focus on Brown's extensive resume as a scouting director and specifically the last four seasons as the Atlanta Braves' vice president of scouting.
Dana Brown scouting history key
"We got to replenish the system, and he's an expert in that," Crane said of Brown, whose Braves beat the Astros in the 2021 World Series. "Atlanta is a case study. They've got a deep system. 
"We got to get some more guys coming through the system because you can't sign everybody to $30 million contracts as you go along."
With Brown as GM and Dusty Baker as manager, the Astros join the Chicago White Sox as the only MLB teams to have had Blacks in those positions at the same time. Jerry Manuel was the manager of the White Sox when Kenny Williams was promoted to GM in 2000. 
Crane tried to downplay the race angle, and that's to be commended.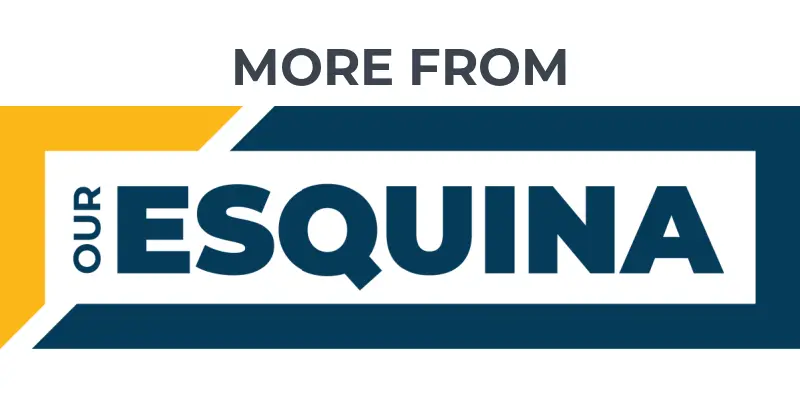 Gomez: It's time for Arte Moreno to go
Adrian Beltre up next for Hall of Fame
Jeff Bagwell hopes Billy Wagner earns Hall nod
Champ Brandon Moreno: 'Year for the Mexicans'
"I think he's qualified," Crane said. "He's going to do a good job, and it's great that he's getting a chance. I think it's really wonderful for baseball and for all the sports."
Brown, 55, is definitely qualified. He was highly recommended by Astros icon and Hall of Famer Craig Biggio, his former Seton Hall teammate. He impressed Hall of Famers Reggie Jackson and Jeff Bagwell during the interview process. Brown was also highly recommended by Braves president Alex Anthopoulos.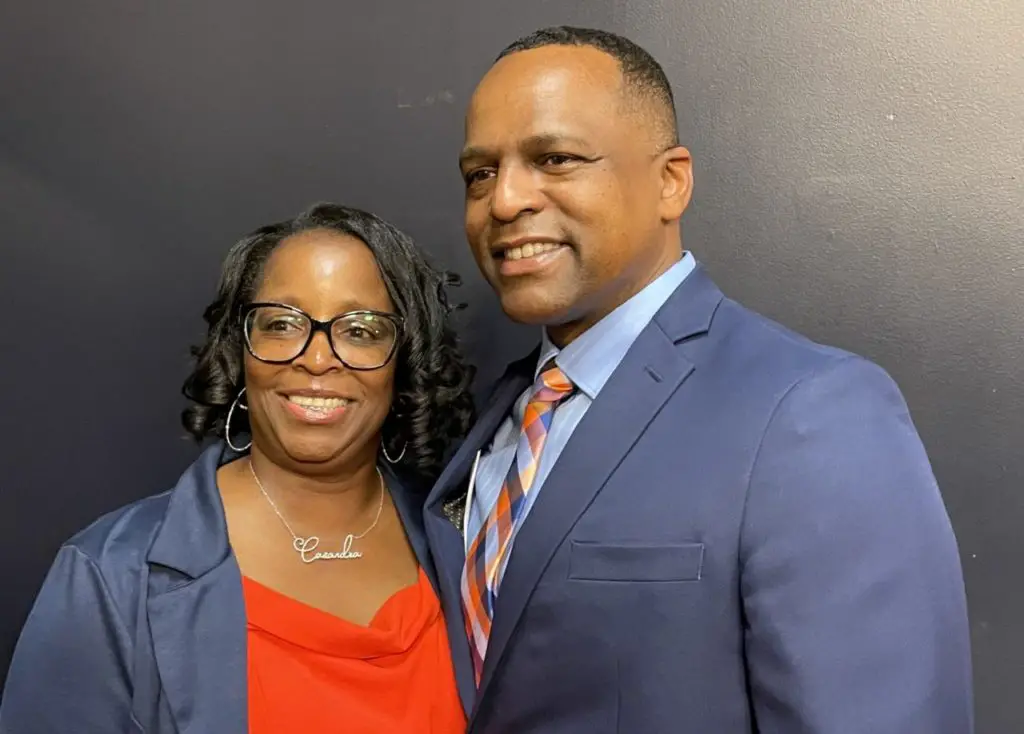 Omar Minaya, the first Latino GM in baseball history, also called Jackson and Baker to put in a word for the man he hired as scouting director in 2002.
'Always been a good leader'
Brown is a product of former MLB commissioner Bud Selig's commitment to diversity. When MLB took over the Montreal Expos in 2002, Selig hired Minaya as the GM. Minaya then gave Brown his first chance as a scouting director after he distinguished himself as a scout.
"He's a good scout," Minaya said of Brown. "Forget the scouting part, though. This job is about leading people, and he's always been a good leader. I'm proud of him because I know this is a process. He's deserving of the position based upon his track record. He's definitely deserving." 
It sure is a process. Brown was the scouting director of the Expos/Washington Nationals from 2002 to 2009. Then he served as a special assistant to the GM with the Toronto Blue Jays from 2010 through 2018.
Brown has had a hand in drafting more than 40 major leaguers as a scout and scouting director. In his first draft with the Braves in 2019, he picked 2022 NL Rookie of the Year Michael Harris and infielder Vaughn Grissom. In his second draft with Atlanta, he picked 2022 NL Rookie of the Year runner-up Spencer Strider.
Brown interviewed with the Mets and Mariners previously for GM positions that went to other candidates. Commissioner Rob Manfred told him not to get discouraged. 
Dana Brown 'excited for this opportunity'
"At the end of the day, I think it's good for our sport to have diversity," he said. "And I'm really excited for this opportunity and especially grateful that Jim Crane took an opportunity to say, 'Hey, I like this guy. I like what he's all about,' and he's rolling with me."
Brown's track record is the most important part of this story. His race deserves to be mentioned, though, because Black GMs are such a rarity. Brown, after all, is the only Black GM in the majors.
He became just the second Black GM in Astros history. He follows the late Bob Watson, who became the first Black GM in baseball history when then-Astros owner Drayton McLane hired him on Oct. 5, 1993.
I appreciated Crane's reluctance to accept credit for hiring a Black GM. After all, he's merely trying to find the right man to help him win his third World Series ring. 
Nonetheless, I pressed Crane on the subject by reiterating that this hire is significant for people who never envisioned a day when the Astros would have Black men leading the front office and managing the club.
An important message for Houstonians
You have to see it to be it. Baker, the winningest Black manager in baseball history, gives young Black baseball players and fans hope. Brown can help Black and Latino kids realize that they too can chase their front office dreams.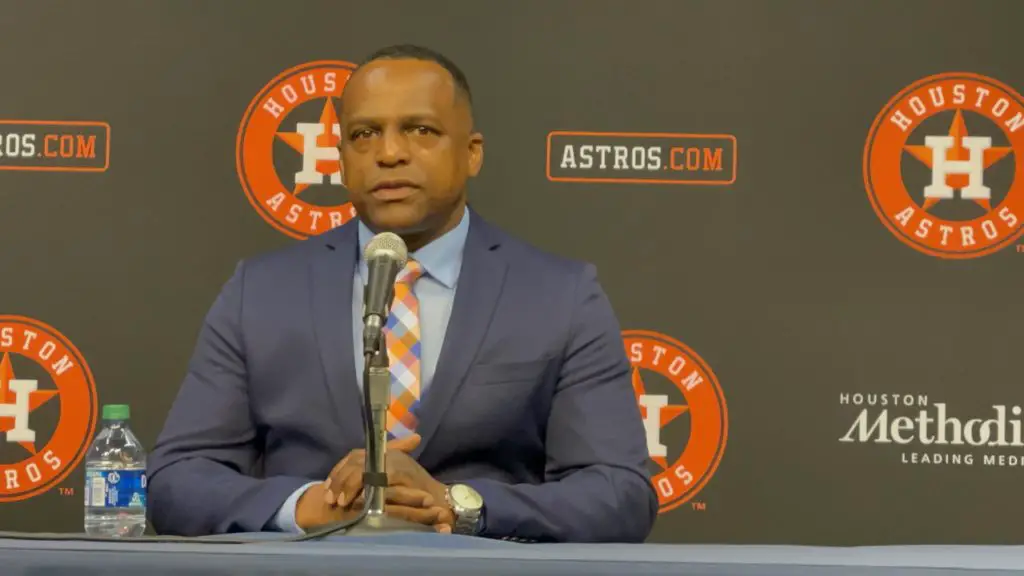 "I think it's great for the community," Crane conceded. "It gives kids some hope that if you work hard and do a good job you're going to get your shot. That's what he said today. He had a few chances.
"This was the right timing, the right place for us, right place for him. But I think it's wonderful. I think it sends a good message. We try to send a good message out at the ballpark."
Get the Our Esquina Email Newsletter
By submitting your email, you are agreeing to receive additional communications and exclusive content from Our Esquina. You can unsubscribe at any time.