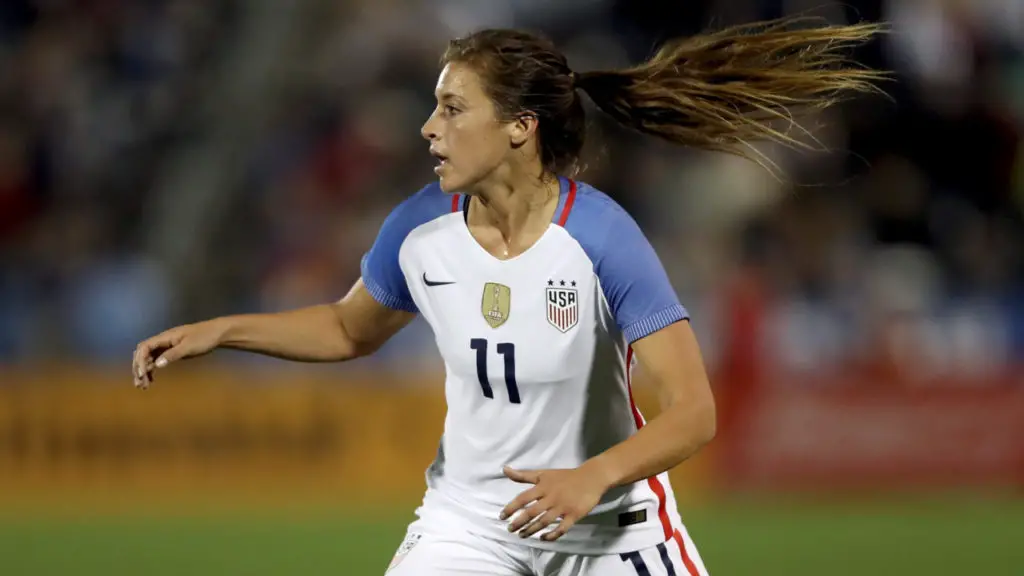 Sofia Huerta stays in moment, honors Mexico, U.S. roots
Sofia Huerta grateful to be a role model for Mexicans, Mexican Americans, Latinos
Sofia Huerta's path to soccer stardom, in many ways, is similar to many of the United States' women's soccer stars of her generation. 
"I watched the '99ers win," she said. "I saw that on TV, and I just think that's when I decided that, that's what I wanted to do and the team I wanted to play for. But I wasn't aware that I could also play for Mexico. I have dual citizenship."
The Mexico part is what makes Huerta's story unique. It's historic even. She's the only woman to have played for and against the U.S. and Mexican women's national soccer teams.
It might have been easier for Huerta to have established herself as a starter if not one of the anchors of the Mexican national team. That wasn't the team she dreamed of representing, however, growing up in Boise, Idaho.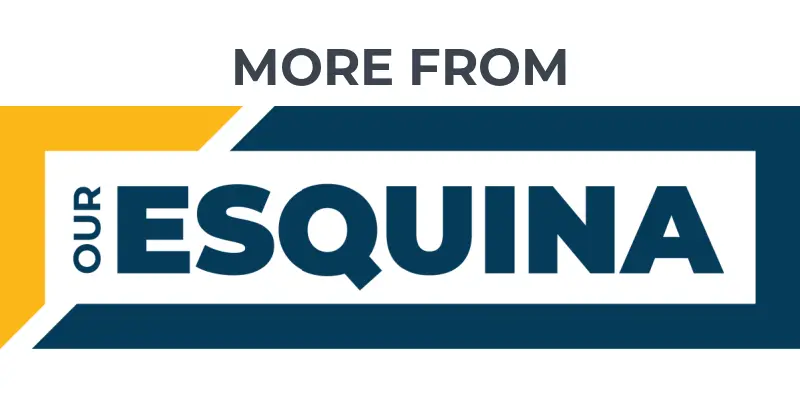 Mexican national team's Maria Sanchez boosts Houston Dash
Little Village pioneer Sara Toussaint invests in NWSL's NC Courage
Dos a Cero: U.S. dominates Mexico again
Thus, Huerta filed for a one-time change of national association with FIFA in 2017. Since then, she has made nine appearances with the U.S. Her main goal is to represent the U.S. at the Olympics and Women's World Cup.
Sofia Huerta moves to outside back
That's why a player skilled enough to play the No. 10 position for multiple National Women's Soccer League franchises has focused on playing outside back. She was back in camp recently chasing her ultimate dream with the U.S. in Austin, Texas. 
U.S. coach Vlatko Andonovski named Huerta to the 23-woman roster for the SheBelieves Cup, which starts on Feb. 17. Huerta is one of two Mexican Americans on that roster. Forward Ashley Sanchez, 22, is the other. Sanchez is the only player to ever represent the U.S. in the U-17 and U-20 World Cups in the same cycle, is the other. 
Huerta, 29, was 19 in 2012 when she played in the U-20 World Cup for Mexico. She considered it a great experience. Then she played in friendly matches for Mexico's senior women's team.
"But I just knew deep down that it wasn't my end goal," Huerta said. "I was so happy I was able to represent Mexico. My family in Mexico was so excited, and I know they had so much joy seeing Huerta on the back of my jersey when I was playing for Mexico. But they all knew that my goal was to play for the U.S. 
Full support from family
"When I decided to decline Mexico's invitation I had full support from them and my family for sure. But there were a lot of people who really didn't think I was ever going to be able to get on this team. That was something that I really had to believe within."
Instead, Huerta became one of only three women in history to change their national associations to compete for the U.S. women's team.
She realized her path to the U.S. women's team was as an outside back. She needed to learn to play that position, so she requested a trade from the Chicago Red Stars to the Houston Dash in 2018.
The Dash didn't give her the time she wanted on defense, though. The invitations to national team camps stopped, so she wondered if her World Cup and Olympic hopes were over.
'Tough time' for Sofia Huerta
"It was a really tough time for me," she said. "I think anyone who is involved with the national team when you stop getting that call in, it's really sad. It's a really hard time to go through. It's a rollercoaster of emotions kinda doubting yourself and asking yourself if this is really a reality."
She protected herself by changing her mindset. Huerta stayed in the present, wasting no time looking back or toward the future. There was no need to second guess the past that couldn't be changed. 
"It's really easy to look into the future," she says, "and think, 'What if I never make the United States team again? What if I got my one opportunity a couple of years ago and I didn't seize that opportunity. Now I'm never going to make the team.' 
"Those were thoughts that were constantly going through my mind. There was pressure that I was putting on myself. I realized that, that pressure was not helping me. It wasn't helping me in general, but it was not going to help me get back on the national team. I had to come back to this day."
As trite as it sounds, Sofia Huerta is adamant that she focused on one day at a time and her club. She went on loan with Sydney FC on the condition that the coach let her play outside back. Huerta thrived and even scored a goal while helping Sydney win the Grand Final.
OL Reign opened new door
She returned to NWSL in 2020 with OL Reign. Huerta focused on remaining in the present. She didn't worry about what she may have done wrong in the past or what may lie ahead in the future if she performed well.
Then last July 15 she caught a break when the OL Reign hired Laura Harvey as the new coach. Harvey put Huerta at right back, and she thrived enough to garner another call to this January's women's national team camp.
Sofia Huerta credits her life coach with helping her work through the mental side.
"I just think focusing on that has really prepared me and it's helped me perform this season with the Reign, which ultimately led me to be called back in again with the national team," she said. "To be able to represent the U.S. national team is an honor. It's a dream. It's something that I've been striving for for years."
As her life coach has taught her, she'll focus on the SheBelieves Cup and not wonder about the future. The dream remains, though. Like all of the girls who watched the '99ers, she wants to play in a World Cup and at the Olympics. 
Inspiring on both sides of the Mexico-U.S. border
There's one difference, though. Huerta knows there haven't been many Mexican Americans on the U.S. roster for the World Cup or Olympics. 

Stephanie Lopez, who was known most of her career by her married name Cox, was the first and only Mexican-American to play for the U.S. in a World Cup and an Olympics.
Huerta's father Mauricio sacrificed decades ago when he left Puebla, Mexico, to study engineering at the University of Wisconsin. Mauricio "Chicho" Huerta met his wife Jody in Wisconsin. They briefly moved to Guadalajara and even had their first daughter there before returning to the U.S.
Mauricio left behind his eight siblings in Mexico to establish himself as an electric engineer in the U.S. It wasn't easy, but his journey has inspired his daughter Sofia Huerta.
"I'm so thankful that I can be a role model for Mexicans, Mexican Americans, Latinos," Sofia Huerta says. "I'm very proud of that. Although I wish there were more of us on this team, I'm almost like really happy that I'm one of the few because I'm like, 'OK, there can be more. This isn't something that we're not capable of.' 
"I'm very proud of that. I love that my last name is Huerta and I grew up in a bilingual household and I have dual citizenship and that I have roots in Mexico. I love all that. It's definitely an honor. I'm very happy that I can represent both my countries."
Get the Our Esquina Email Newsletter
By submitting your email, you are agreeing to receive additional communications and exclusive content from Our Esquina. You can unsubscribe at any time.