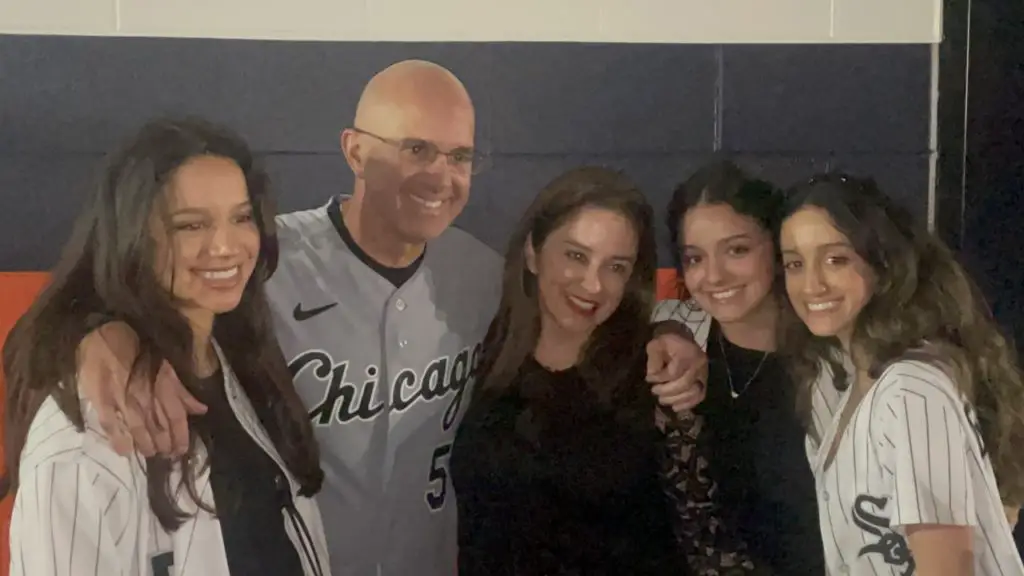 White Sox manager Pedro Grifol shares first win
Pedro Grifol expressed gratitude to those who helped along the way
HOUSTON – Soon after waking up, Pedro Grifol began sending text messages of gratitude before his major league managerial debut. He may have been the one who received a celebratory shaving cream shower, but he didn't get there alone.
His wife Alejandra and their three daughters made many sacrifices along the way. At one point the Grifols downsized to a more modest home after he decided to chase his dream of becoming a big league manager.
His dream was their dream. Their dreams were his dreams. Almost five months after he was finally hired as a big league manager by the White Sox, Grifol earned his first managerial victory with a 3-2 triumph over the defending World Series champion Houston Astros.
Almost 30 friends and relatives from Miami descended on Minute Maid Park for Grifol's managerial debut. The group included his wife Alejandra (Ali), their daughters Lauren, Amanda and Camila, his mother Gloria Campos and his mother-in-law Gloria Gil.
Close-knit family
A few of of his best childhood friends were also there. Former big leaguer Eduardo Perez, Grifol's best friend dating back to their days on the Florida State University baseball team, was also there broadcasting the game for ESPN.
"That right there is the closest knit family I know," Perez said while pointing at the Grifols as they hugged each other and celebrated outside the visitors' clubhouse. "It's not just the girls. It's not just Pedro.
"Everybody is together. It's really cool to see, and the journey. They've all done the journey with him. We've done the journey with him. It's emotional for all of us."
Perez fought back tears as he was overcome with emotion discussing one of his best friends. Grifol, 53, was still wearing his drenched White Sox jersey when he walked out of the clubhouse to visit with his family and cheering section.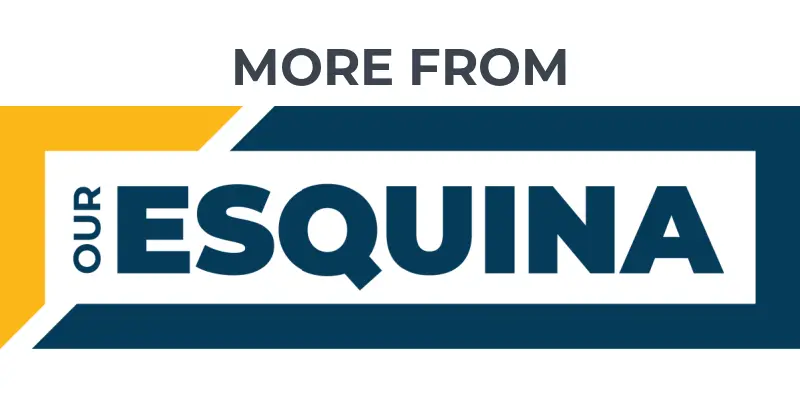 Baseball, family helped Dana Brown out of humble start
Mom's cheers help White Sox Oscar Colas in debut
Sandy Alcantara primed for another NL Cy Young
Cardinals rookie Jordan Walker oozes greatness
Grifol took pictures with his family, requesting a portrait with his wife and daughters. Then he invited his mother and mother-in-law to join them for another group picture. 
Pedro and Ali Grifol have been married for 29 years, so she has been around for his entire professional baseball journey. Perez has been there as well. His best friend dating back to his days at Sts. Peter and Paul grade school in Miami also made the trip to Houston, as did friends from his time at Miami's Christopher Columbus High.
Pedro Grifol arrived early to work
The 1988 Florida High School Player of the Year and former All-American at FSU didn't have time for breakfast with his wife and daughters Thursday because he headed to Minute Maid Park around 9 a.m. for a game that wouldn't start for another nine hours. 
Nonetheless, they were on his mind from early in the morning until White Sox closer Reynaldo Lopez secured the final out in the ninth. 
"I sent them all a text today," he said. "And I told them, 'Thank you for all the sacrifices that you've made for my family and me. I would never be here by myself. I wouldn't even come close."
The White Sox stranded the bases loaded in the fifth and seventh innings, and it almost cost them. The Astros took a 1-0 lead when Yordan Alvarez scored from third on a wild pitch. Yasmani Grandal countered with a solo home run in the eighth to tie the score.
The White Sox jumped on All-Star closer Ryan Pressly in the ninth. Tim Anderson drew a one-out walk. Luis Robert followed with a single to left. Andrew Vaughn, who took over at first base after former AL MVP Jose Abreu signed with the Astros, followed with a two-run double to give the White Sox the lead for good.
Alvarez homered to right in the bottom of the ninth to get the Astros within one, but Lopez didn't give up anything else. Afterward, the White Sox placed Pedro Grifol in a laundry cart and rolled him into the showers.
A special shower
They turned on the showers and also bathed him in shaving cream.
"He's got good energy, positive energy," Anderson said of Grifol. "He wants to win. He wants to compete all the way to the end, and that's the guy you need in charge. That was fun. His first win as a manager, and we enjoyed it."
White Sox general manager Rick Hahn even presented Grifol with a victory cigar. Grifol, a Cuban American, vowed to enjoy the cigar. First, however, he had to visit with his loved ones outside of the visitors' clubhouse.
"It's so special both to our community of friends and family," Ali Grifol said. "We have watch parties in Miami, and it's just a blessing. 
"It's an example to the girls what hard work can do for everybody in our group that's watching and cheering us on. It's just a testament to hard work and sacrifice."
And family, whether by blood or love. 
The significance of the accomplishment truly hit him, he said, by the amount of text messages he received Thursday. More than 200 people sent him text messages either wishing him good luck before the game or congratulating him afterward.
"The one lesson I can teach from today is you never know how many people you're impacting until something like this shows up at your doorstep and you're on that platform," he said. "You get all the text messages that I got and all the people calling me, that's the one thing I got out of it, to be honest with you.
"It was an emotional day. I heard from a lot of people, a lot of people that I haven't heard from before. You stop to realize how many people you impact throughout your entire life, and that's what it's all about."
Get the Our Esquina Email Newsletter
By submitting your email, you are agreeing to receive additional communications and exclusive content from Our Esquina. You can unsubscribe at any time.