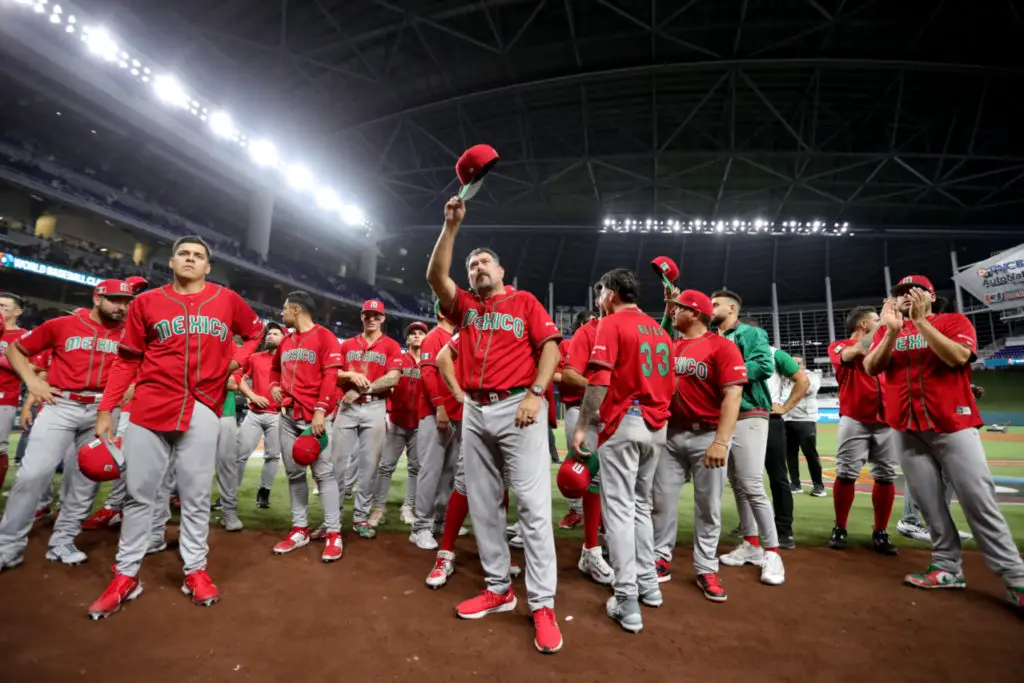 Mexico earns its applause with historic WBC run
Japan walks off with victory over Mexico in WBC semifinals
MIAMI – The greatest national baseball team in Mexican history was already in the clubhouse late Monday night when manager Benji Gil rushed in with a request. Mexico had just suffered a painful walk-off loss to Japan in the World Baseball Classic semifinals, but a large segment of El Tri's fans were still lingering in the loanDepot park stands.
Mexican fans had made Team Mexico one of the most popular teams in the 2023 WBC, practically playing as the home team. Gil wanted to show gratitude.
"To me it was very important to ask the players to go out of the clubhouse and for all of us to applaud the fans," Gil said. "They deserved that. We would have liked to have given them another victory, but what they did deserve was for us to acknowledge that they delivered themselves with all their heart and showed Mexico has a tremendous fan base."
For once, a Mexican national team truly rewarded its large, loud, devoted fans with a magical run through an international senior tournament. Led by charismatic Cuban immigrant Randy Arozarena, Mexico proved that it can compete with the world's baseball powers.
Historic run
Mexico beat the United States and Puerto Rico on the way to the semifinals against baseball superpower Japan. El Tri even carried a 5-4 lead into the bottom of the ninth, but St. Louis Cardinals reliever Giovanny Gallegos couldn't record an out.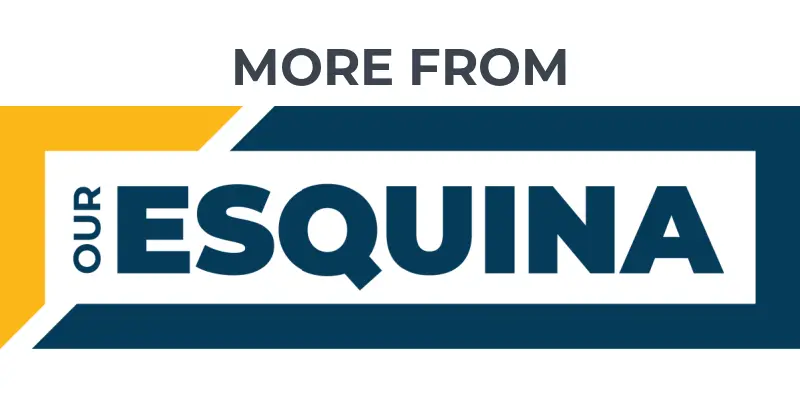 Mexican baseball history is rich, storied
U.S. routs Cuba in charged Miami atmosphere
Olivia Pichardo makes college baseball history
MLB All-Star Shohei Ohtani of the Los Angeles Angels greeted Gallegos with a leadoff double to right in the ninth. Gallegos then walked Masataka Yoshida, whose three-run home run had tied the score at 3 in the seventh.
Munetaka Murakami followed with a walk-off, two-run single off the left-center field wall. 
"Sincerely, I don't think that anybody can say that one team deserved to lose," Gil said. "But somebody needed to lose. Both teams had a great game, tremendous pitching on both sides. 
"I don't think either team quit at any moment. I think Japan advances, but the world of baseball won today."
Murakami's shot ended what had been a fiesta-type environment at loanDepot Park, where Los Tucanes de Tijuana's La Chona kept fans dancing. The pro-Mexico sellout crowd of 35,933 even belted a chorus of Cielito Lindo and executed multiple waves around the stadium.
Early lead for Mexico
Mexico gave its fans much to cheer about. Luis Urias drilled a three-run home run to left to give El Tri a 3-0 lead in the fourth inning. Patrick Sandoval threw 4 ⅓ scoreless and then handed the 3-0 lead to Jose Urquidy.
Japan had played its previous games in the WBC at the Tokyo Dome, and the Japanese stars noticed a different environment Monday night. 
"I think in Japan, we can't really hear the fans," said Yoshida, who tied the score at 3 with a three-run homer off JoJo Romero in the seventh. "But I know that here all the fans for the Mexico team are really loud and the people are probably surprised by it.
"So what do I say? I think it's very refreshing to us in this environment. It will be a good memory. It was a lot of fun for me."
Arozarena, who robbed a home run with a leaping catch at the left field wall in the fifth inning, got the attack going in the eighth with a one-out double. Alex Verdugo followed with an RBI double. 
"Mexicans, we know how to ball, man," Verdugo said before the game. "We can compete with the best, USA, Puerto (Rico), Japan. We can play at the top of that level. Hopefully more kids want to start following that path."
Joey Meneses followed Verdugo with a single to put runners at the corners. One out later, Isaac Paredes added an RBI single to left. Unfortunately for Mexico, Meneses was thrown out trying to score on the play.
Japan rallies
Japan cut the lead to 5-4 with a run in the bottom of the eighth and then delivered the crushing blows in the ninth.
As Japan celebrated on the field, Team Mexico filtered back toward their dugout on the first base side. No Mexican team had reached the WBC semifinals. Mexico failed to even advance out of the pool round in the 2013 and 2017 Classics.
Gil's 2023 squad made Mexican history, and he didn't want his players to lose sight of that accomplishment.
"I spoke to them in the dugout and told them to keep their heads up," Gil said. "They should be proud of these last two weeks and what was accomplished. They cannot imagine yet what they've accomplished and what they've done for Mexico and for all the Mexican boys, Mexican boys and girls."
Mexico's 2023 run in the World Baseball Classic surely inspired Mexican and Mexican American kids on both sides of the U.S.-Mexico border. 
"I don't know if it's the best fan base because it's not fair to say that," Gil said. "But it's an enormous fan base that we have in our country, and that also gives us great pride."
Gil and Team Mexico also earned their applause. They rewarded their loyal fans with a historic run that fell just shy of the championship game.
Get the Our Esquina Email Newsletter
By submitting your email, you are agreeing to receive additional communications and exclusive content from Our Esquina. You can unsubscribe at any time.