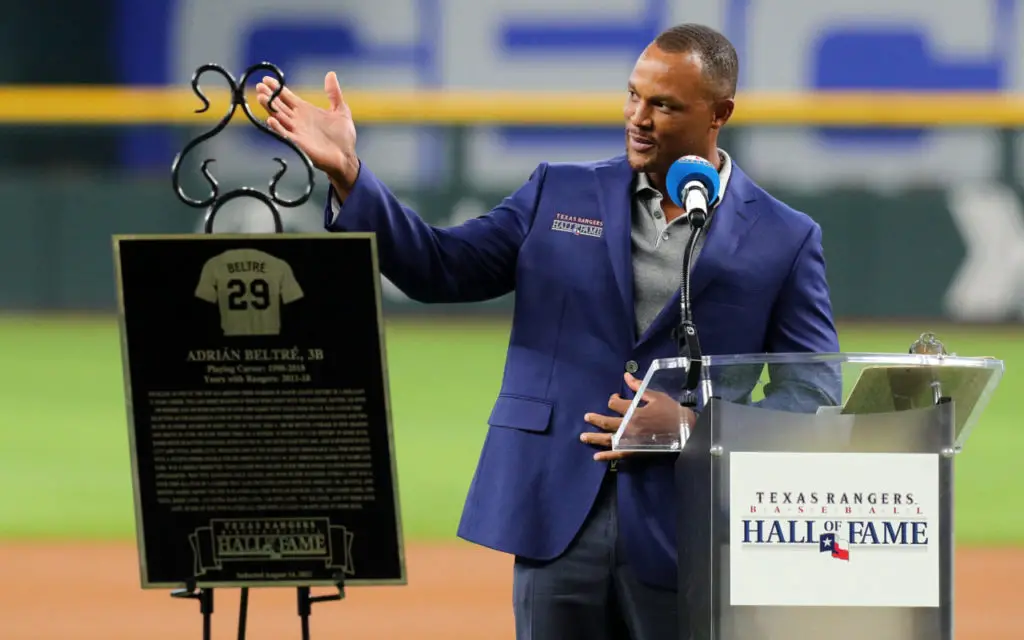 Adrian Beltre up next for Hall of Fame
Adrian Beltre will debut on the 2024 Hall of Fame ballot
Adrian Beltre is up next, and the Cardinals' Nolan Arenado appears on his way to Cooperstown, N.Y. too. Now that Scott Rolen earned his place in the Baseball Hall of Fame 2023 class, we can focus on Beltre and the 2024 Hall of Fame election. 
Rolen's election Tuesday night also was a good sign for Arenado, a 10-time Gold Glove winner who is still building his impressive Hall resume.
Beltre will make his debut on the Hall of Fame ballot in late December. Barring any unforeseen development, he's likely to become the fifth native of the Dominican Republic elected to find a place with the baseball immortals in Cooperstown, N.Y.
Dominican quintet
Beltre will join Dominican icons Juan Marichal, Pedro Martinez, Vladimir Guerrero Sr. and David Ortiz in Cooperstown. More impressively, he's likely to be a first-ballot inductee like Martinez and Ortiz.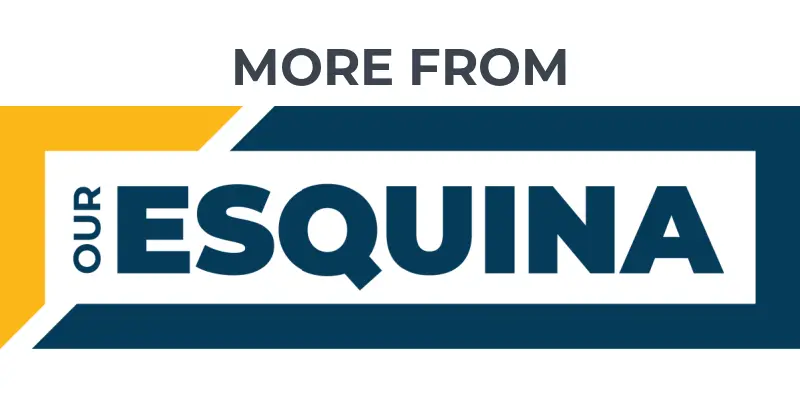 Champ Brandon Moreno: 'Year for the Mexicans'
Jeff Bagwell hopes Billy Wagner earns Hall nod
Polo Ascencio builds Cardinals' Spanish brand
Rolen got the call from Cooperstown on Tuesday night. He received 297 votes among the 389 voters, surpassing the necessary 75 percent threshold for induction with 76.3 percent. Todd Helton (72.2 percent) fell 11 votes shy of election, and Billy Wagner (68.1 percent) was 27 votes shy. Helton and Wagner have good odds of making the jump past the 75 percent threshold next year.
Rolen was voted in on his sixth year on the ballot. He built support from 10.2 percent in his first year of eligibility. Rolen was a seven-time All-Star and eight-time All-Star over 17 seasons. Beltre earned only four All-Star berths and five Gold Gloves over 21 seasons, but most of his other statistics are tremendously better than Rolen's.
Adrian Beltre had better career than Rolen
Beltre had a .286 career batting average with 477 home runs, 636 doubles, 1,707 RBIs, 3,166 hits and 121 stolen bases. Rolen had a .281 career average with 316 home runs, 517 doubles, 1,287 RBIs and 118 stolen bases.
Beltre also won four Silver Slugger Awards, three more than Rolen. The Wins Above Replacement (WAR) edge also favors Beltre (93.5) over Rolen (70.1).
Rolen's election also shows a benchmark for Arenado, the greatest defensive third baseman of his generation. Rolen won his last Gold Glove Award in 2010. Placido Polanco won the NL Gold Glove at third base the next year, and Chase Headley won it in 2012. 
Glove work
Arenado made his major-league debut a year later with the Rockies, beginning his streak of 10 consecutive Gold Gloves. He and Ichiro Suzuki are the only players in MLB history to win Gold Gloves in each of their first 10 seasons.
In 10 years, the Cardinals' third baseman has already tied Rolen with seven All-Star berths. He has also won five Silver Sluggers, which equals the amount Rolen and Beltre won combined.
Arenado has finished in the Top 8 in the NL MVP race six times, including two in the Top 3 and once in the Top 4. Conversely, Rolen earned only two Top 20 finishes in the MVP race, and that was a Top 4 and a Top 20. Beltre had six Top 9 finishes in the MVP race, including a runner-up finish in 2004 and third place in 2012.
At 31, Arenado appears to have plenty of time to build up his Hall of Fame resume. He already has a 52.2 WAR and 299 home runs with 968 RBIs with a .289 career average. He's on pace to surpass Rolen's career home run total next season. 
Rolen's election to the Hall set a benchmark that Beltre's resume clears easily. The charismatic Dominican slugger should be optimistic about being a first-ballot Hall of Famer. Arenado still has work to do, but he's on his way to Cooperstown too.
Get the Our Esquina Email Newsletter
By submitting your email, you are agreeing to receive additional communications and exclusive content from Our Esquina. You can unsubscribe at any time.