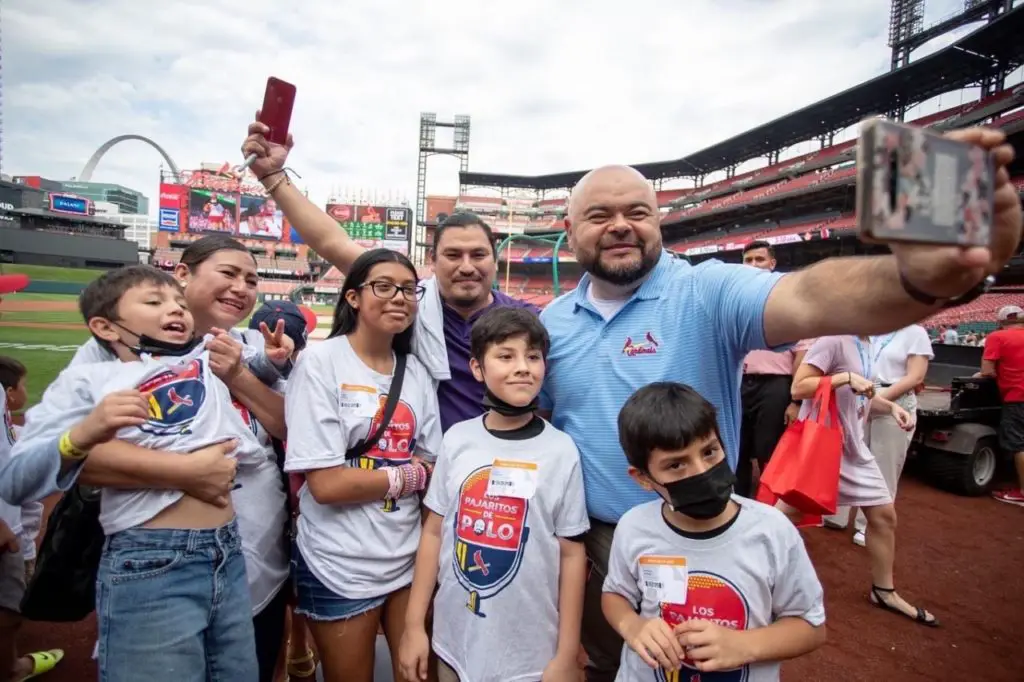 Polo Ascencio builds Cardinals' Spanish brand
BBWAA chapter honors Spanish-language broadcasters
The St. Louis Cardinals' experiment with Spanish-language broadcasts began with a two-game cameo in 2016. It was essentially one game for each bird on the bat on the franchise's iconic logo. Polo Ascencio dreamed of more, and so did former World Series champion Bengie Molina.
They quickly realized that there was work to do after fewer than 100 people showed up to the Cardinals' 2016 Hispanic Heritage "Fiesta Cardenales" celebration.
In the shadow of the Gateway Arch, the Cardinals have groomed some of the most iconic broadcasters in baseball history. Jack Buck, Harry Caray, Tim McCarver, Joe Garagiola Sr. and Milo Hamilton are a few of the Hall of Famers who had stints calling Cardinals games. 
Yet, it took 125 years before the most successful franchise in National League history had its first Spanish-language broadcast. Ascencio and Molina, the older brother of Cardinals icon Yadier Molina, have steadily grown their broadcast and following. 
In many ways, their contributions to St. Louis' rich baseball history were honored last weekend. Ascencio and Molina received the Good Guy Award from the St. Louis chapter of the Baseball Writers Association of America. They sat with 2022 NL MVP Paul Goldschmidt and Gold Glove winner Nolan Arenado at one of the most prestigious BBWAA chapter dinners in America.
'Bigger than baseball' for Polo Ascencio
"The first thing that came out of my mouth is, 'This is bigger than baseball,'" Ascencio said. "This is not about baseball anymore. Right now it's about the way Bengie nicknamed me 'La Voz de los Cardenales.'"
That translates to "The Voice of the Cardinals." 
"We were silent for years," Ascencio said of Latino fans in St. Louis. "There's thousands of people who look like me and sound like me who now have a voice. It's not just my voice. It's the voice of other Latinos. Now you can see us and you can hear us."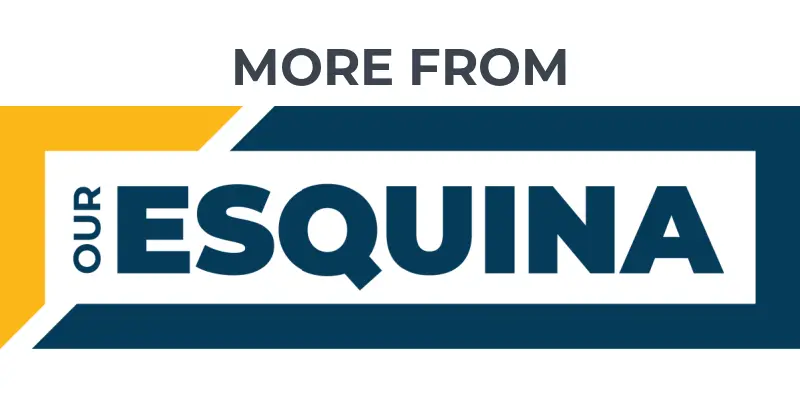 Rolen, Helton trend toward Hall of Fame call
Dominican Republic WBC team builds for future
Juan Soto celebrates brother's signing with Nats
Cardinals Radio Network's Ben Boyd honors grandpa
Latinos make up only 4.2 percent of the population in St. Louis. It was somewhat understandable that the Cardinals didn't have a Spanish-language broadcast. Nonetheless, the Cardinals have had a long and storied history of Latino stars. 
Hall of Famer Orlando Cepeda was the club's first Latino superstar from 1966 through 1968. He helped the Cardinals win the 1967 World Series. That year he also became just the third Latin American to win an MVP Award in the American or National League.
Albert Pujols and Yadier Molina, who both retired after the 2022 season, have been the franchise's biggest stars this century. Both appear destined to join Cepeda in the Hall of Fame in Cooperstown, N.Y.
Yadier Molina was a major supporter
Ascencio credits Yadier Molina, former Cardinal ace Carlos Martinez and Giovanny Gallegos with being major supporters of the Spanish broadcasts. Many of the Cardinals' Latin American players' families listen to the Spanish broadcasts online back in their native countries.
Arenado, a Cuban American, has relatives who listen to Ascencio and Bengie Molina's broadcasts.
"That is crazy when you hear the players tell you that," Ascencio said.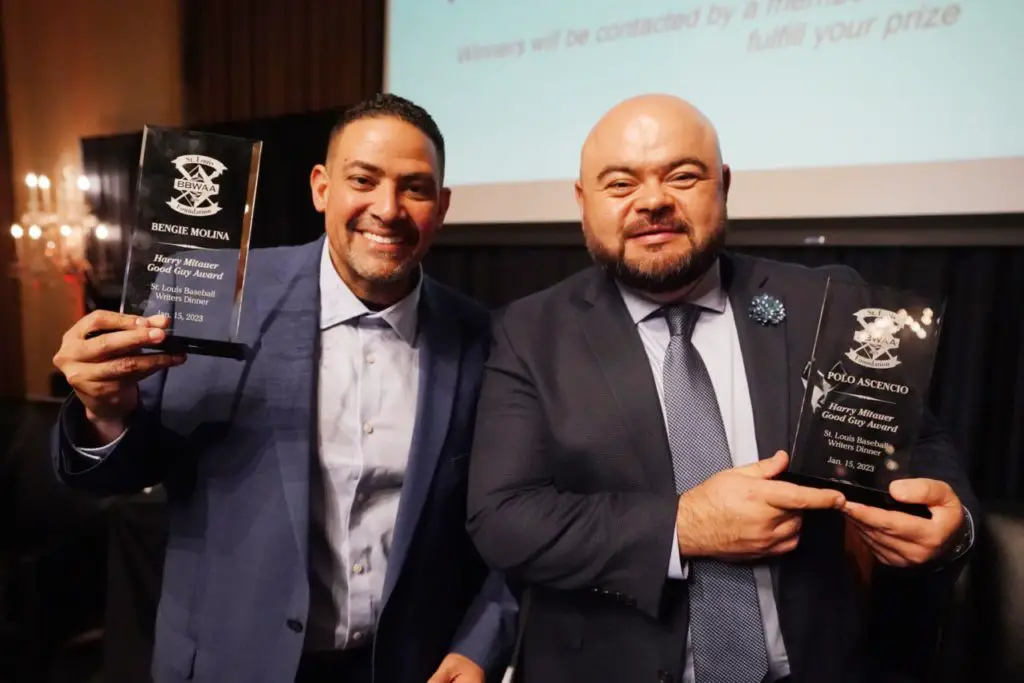 With the backing of majority partner Bill DeWitt Jr., the Cardinals' Spanish-language broadcast has grown quickly from two games in 2016 to a franchise record 84 in 2022.
Polo Ascencio and Molina called 21 games in 2017 and 43 in 2018. Then they called 64 home games and the playoffs in 2019. They were supposed to call 81 home games in 2020 before the pandemic prompted MLB to cut the season to 60 games. The duo called 30 games that year and then 81 home games in 2021. 
They were scheduled to call only 81 games in 2022. After what Ascencio admittedly refers to as "begging," the Cardinals sent them to Pittsburgh for the final three regular season games of Yadier Molina's and Pujols' careers.
Expanding Cardinals' reach
"I'm happy to tell you that Bengie and Polo have not only expanded the reach of Cardinals baseball and shared St. Louis' love of baseball with their Spanish-language broadcast – they've cranked the job and enthusiasm up to 11 and 10," said longtime St. Louis Post-Dispatch Cardinals beat writer Derrick Goold. "I admire their passion and insight and cannot wait to see how the broadcast continues to grow."
Ascencio, a native of Tijuana, Mexico, learned from two of the best Spanish-language broadcasters in MLB history. He considers the San Diego Padres' Eduardo Ortega and the Los Angeles Dodgers' Jaime Jarrin as two of his broadcasting mentors.
Jarrin retired after his 64th season with the Dodgers last October. He is one of only two Latino Ford Frick Award winners. Ortega has been the Spanish voice of the Padres since 1987. Many predict that Ortega will be the next Spanish-language broadcaster to win the Ford Frick Award from the Baseball Hall of Fame.
Jarrin is credited with helping teach baseball to Los Angeles' large Mexican and Mexican American population. Ortega is credited with doing the same in San Diego while also bringing the game to Tijuana's large baseball-loving community.
Polo Ascencio courts Little Birds
Polo Ascencio is working to build the Cardinals' Latino audience. He started the "Los Pajaritos" (Little Birds) program to bring Latino children to Cardinals' games at Busch Stadium.
Over four different games, he brought 100 children to Cardinals' games in 2022 with the help of the organization's Cardinals Care charitable program. The young "pajaritos" watched batting practice on the field and had a Q&A session with Ascencio and a few players.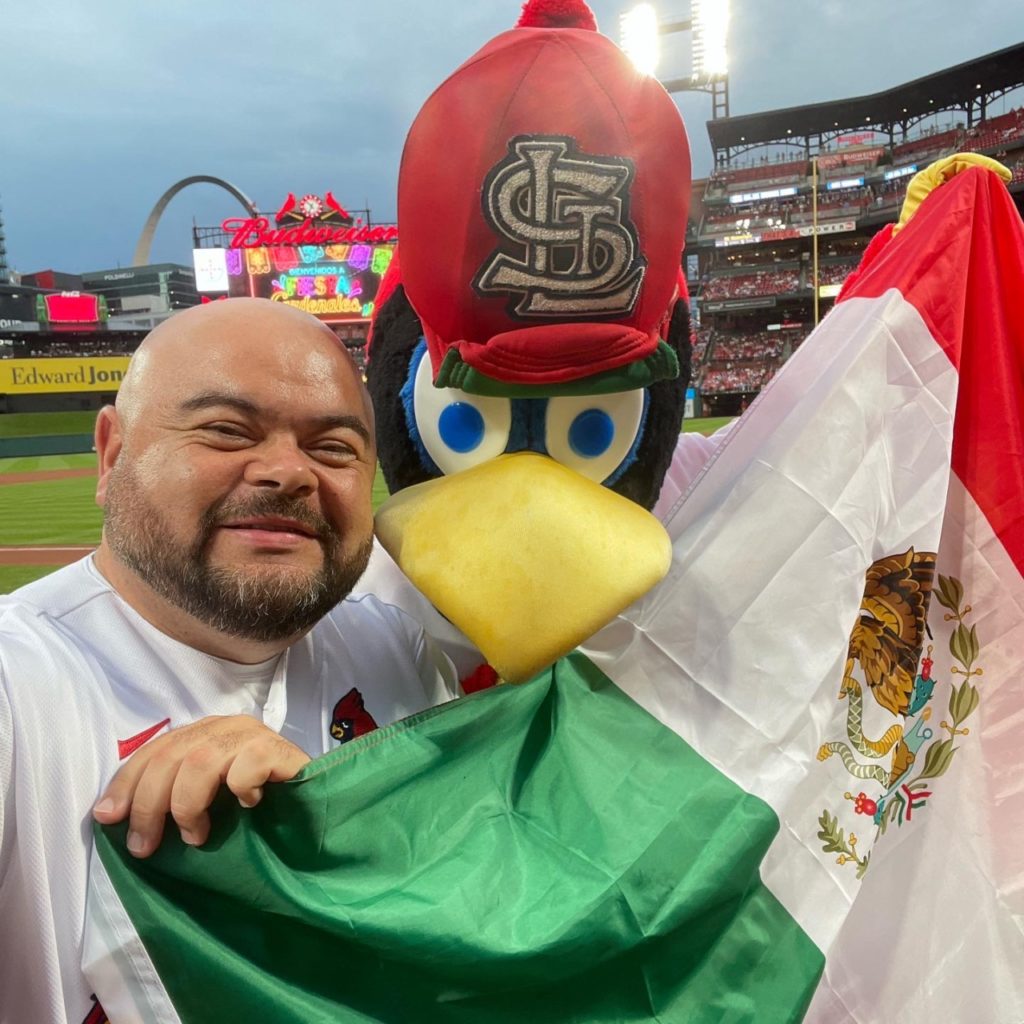 Each child received a "Los Pajaritos" T-shirt, a $15 food voucher and a ticket. The annual Hispanic Heritage Month Fiesta Cardenales has also grown significantly. The promotion in 2016 drew between 50-100 fans in 2016. Fiesta Cardenales drew close to 3,000 fans last year.
A mariachi even played Take Me Out to the Ballgame during the seventh-inning stretch. 
"At the end, it's more than about baseball," Ascencio said. "It's a big responsibility as the Latino community in St. Louis keeps growing."
Get the Our Esquina Email Newsletter
By submitting your email, you are agreeing to receive additional communications and exclusive content from Our Esquina. You can unsubscribe at any time.