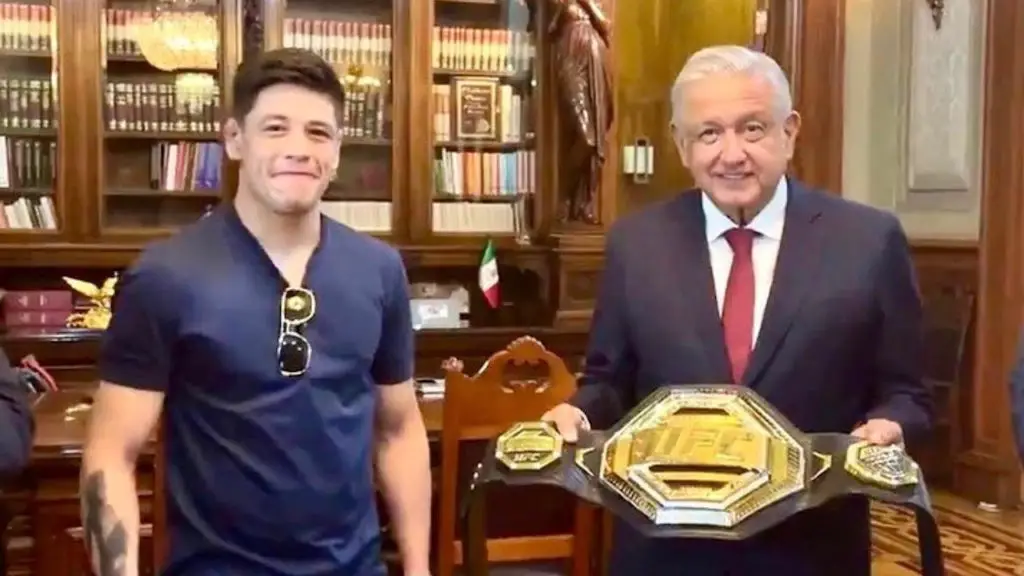 Champ Brandon Moreno: 'Year for the Mexicans'
UFC champ Brandon Moreno wins fourth fight against nemesis Deiveson Figueiredo
Brandon Moreno had a wicked smile as debris, jeers and whistles rained down on him Saturday night in Rio de Janeiro. He had just destroyed Deiveson Figueiredo with a devastating left hook, and the partisan crowd at Jeunesse Arena was not happy to see their countryman lose.
Moreno's hook left Figueiredo with a badly swollen right eye late in the third round of their UFC flyweight title fight, prompting the ringside doctor to end the fight. Assuming Moreno had poked their countryman's eye with the hook, many in the crowd threw drinks at him.
'Nothing against him'
"I have nothing against him," Moreno said of Figueiredo. "I appreciate him, and I'm very grateful for all we formed together. He's a rival who got the best of me when I needed to do that."
The local fans, however, weren't happy to see their battered countryman's right eye swollen shut. Some fans thought Moreno poked the Brazilian champ's eye.
Replays showed that Moreno landed a blow without poking Figueiredo'a eye. Whatever the case, Moreno received an early beer shower.
Bodyguards put their arms around the 125-pound champion as they ran for cover. Moreno loved it – all of it –  after ending the four-fight series against Figueiredo in UFC 283.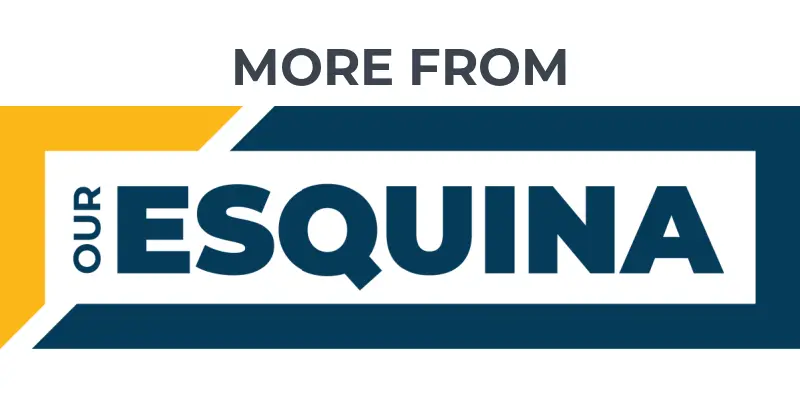 Champ Brandon Moreno Opens Mexico For UFC
Polo Ascencio builds Cardinals' Spanish brand
Rolen, Helton trend toward Hall of Fame call
"I was trying to enjoy the moment," Moreno said. "It was crazy how all the bodyguards were around me. .. It was funny."
UFC president Dana White had often said that he wanted a Mexican champion. That's what the son of Tijuana piñata makers became in his second fight against Figueiredo via submission in the third round on June 12, 2021. 
That thriller called for a rematch, considering the first two fights were close. Moreno lost the third fight on Jan. 22, 2022, via unanimous decision in another thriller that left fans wanting more.
He appeared to dominate the fourth installment of Moreno-Figueiredo.
Brandon Moreno dominates
"I didn't see myself as a loser in any round," he said. "I haven't seen the judges' cards, but I think I won them all. I got the best shots."
Almost a year after their last fight and 25 months after their first battle, Moreno was ready to move on.
He credits Figueiredo with making him a better fighter. Brandon Moreno predicts that the Moreno-Figueiredo series will be talked about as one of the greatest series of fights in mixed martial arts history. 
It was a draining four-fight series, though. Moreno is eager to wind down a bit and focus on spending time with his wife and daughters. 
"I want my mind to heal a little bit," he said. 
Moreno had barely escaped the debris from the fans in Rio when another Brazilian got in his face.
Brandon Moreno optimistic about Mexico prospects
Top flyweight contender Alexandre Pantoja was quick to remind Moreno that he is up next.
Pantoja insisted on his shot at Moreno's belt. That fight may be on more friendly territory for Moreno, who may anchor a card in Mexico City against Pantoja.
"I think as a Mexican, we deserve a pay-per-view (card) again in Mexico City," Moreno said. "I think right now we have an amazing position, where Yair Rodriguez is fighting in February, Alexa Grasso is fighting in March. Nothing is official, but Irene Aldana looks like a really clear possibility for Amanda (Nunes).
"So I think this is the year for the Mexicans in mixed martial arts."
Get the Our Esquina Email Newsletter
By submitting your email, you are agreeing to receive additional communications and exclusive content from Our Esquina. You can unsubscribe at any time.