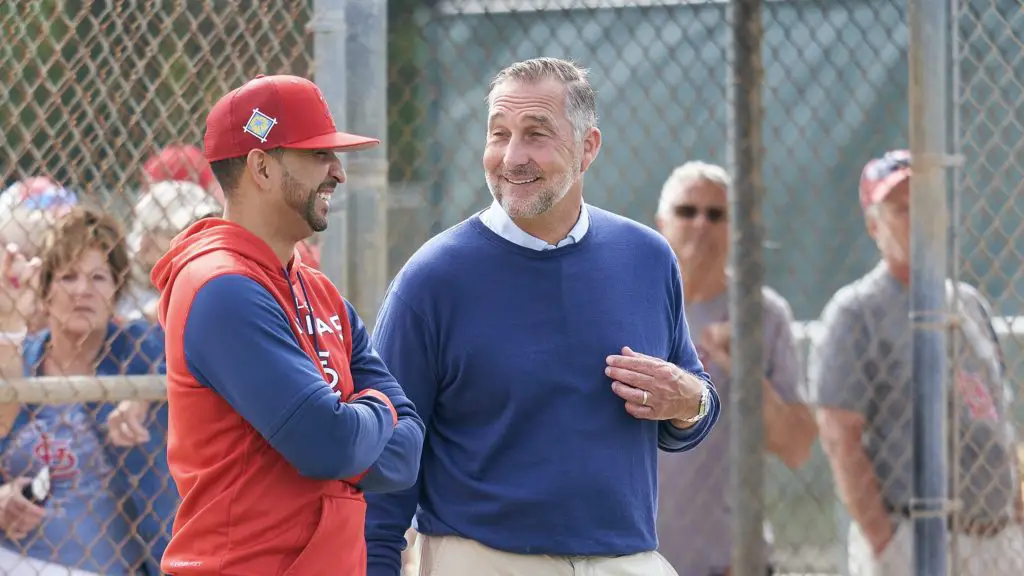 John Mozeliak Way leads to Oli Marmol, diverse leaders
Oli Marmol is youngest manager in baseball.
JUPITER, Fla. – Oli Marmol hasn't been surprised by much – if anything – during his first spring training in charge of one of the most storied franchises in National League history. At 35, the St. Louis Cardinals' manager is the youngest manager in Major League Baseball.
Marmol looks his age, but he somehow appears and sounds older, wiser. He's prepared for this moment, and that's a testament to himself, his family and the Cardinals organization. Actually, it's fair to say the Cardinals prepared Oli Marmol for this moment.
If you dig a little deeper, though, you'll see a greater and more important theme within the Cardinals' organization. You'll see why Marmol was prepared for this moment and why John Mozeliak's baseball operations department is one of the deepest and best in baseball.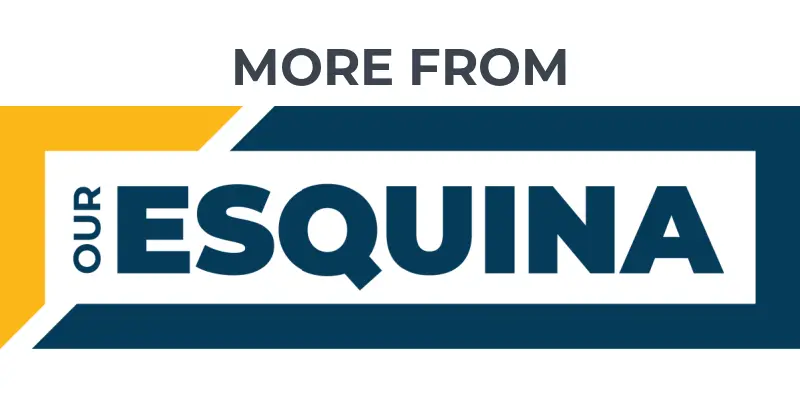 Cardinals prospect Juan Yepez close to Christmas dream
Cardinals Radio Network's Ben Boyd honors grandpa
Cardinals' Oliver Marmol appreciates rare chance
More than just Oli Marmol
Mozeliak's front office is one of the most diverse in baseball with assistant general managers Moises Rodriguez and Randy Flores behind GM Mike Girsch. Although 30 percent of the players in MLB are Latino, the Cardinals are the only team in baseball with a Latino manager and two Latino assistant GMs.
Rodriguez's specialty is international scouting. Flores, a former big leaguer, rose to his position as the scouting director.
"I think these guys are future general managers," Mozeliak says of Rodriguez and Flores. "I think they both continue to grow and they both are very talented."
The Cardinal Way has long been a benchmark in terms of baseball fundamentals. That was established and compiled decades ago by the legendary George Kissell.
Those standards remain with the Cardinals, who are one of the few organizations that have consistently contended for two decades without ever tearing down to rebuild. St. Louis baseball fans are among the most knowledgeable. They would know and care if a team sold them Triple-A baseball for major league prices.
Cardinals fans expect to be in the playoffs. The Cardinals develop players, coaches and front office executives. The current Houston Astros dynasty was built by men who came through Mozeliak's front office. 
Considering that the Detroit Tigers' Al Avila is MLB's only Latino GM, it's clear that baseball has failed to develop Latino executives to equitably reflect the number of Latinos on the field.
Next generation
In St. Louis, though, Mozeliak has actively groomed the next generation. He promoted Rodriguez, 48, to assistant GM on Sept. 27, 2017. 
"In Moises Rodriguez's case, he's somebody that I knew from Major League Baseball's side when he was working in the commissioner's office," Mozeliak said. "He transitioned nicely into running our international department for the Cardinals.
"Over the last 10-15 years he's someone I've gotten to know very well, and I call him a friend. Regardless of where he's from or his background, he's someone I'm a big advocate for."
Flores, who was a lefty reliever on the Cardinals' 2006 World Series champions, took a circuitous route to the front office. After his playing career ended, he returned to USC for graduate school. He was the Trojans' pitching coach in 2013 while moonlighting as a broadcaster.
Flores founded a sports video technology company, earned a Master's from USC in 2014 and then joined the Cardinals as scouting director in 2015. Mozeliak promoted him to assistant GM in November 2018.
Rare path back to front office
"I stayed in contact with (Flores) after he left the game and went back to grad school," Mozeliak said. "Upon us having an opening in a pretty senior level job, meaning scouting director, I immediately thought of him. 
"A lot of people would have thought of that as an odd hire given he had been out of the game and had no real scouting experience, but I knew he was a very bright guy and I knew he could adapt well to what was expected of him."
Flores is Mexican American from Pico Rivera, Calif. Rodriguez, a graduate of UConn, was born in San Juan, Puerto Rico, and raised in New York. Oli Marmol, who was born in Orando, is the son of immigrants from the Dominican Republic. 
They represent the diversity within the Latino community. The trio is also emblematic of the benefits of having a boss willing to nurture bright, hard-working Latinos ready to pay their dues. 
Oli Marmol on short list
Marmol is one of only four Latinos managers in MLB. The Red Sox's Alex Cora, the Nationals' Dave Martinez and the Blue Jays' Charlie Montoyo are the other three. 
"When you go back to when we decided to make that change, the most important thing was someone that had an understanding of what we had been through and really where we were trying to go," Mozeliak said. "Oli was somebody that came up through our system, so he understood what it meant to be a part of the Cardinals and the Cardinals' way. 
"So when we had to make that change, he was somebody that I knew would just move into that job seamlessly."
The irony, Mozeliak notes, is that the lockout stalled Marmol's momentum.  Marmol couldn't communicate with his players during the lockout, but he knew them well from his previous five years on the coaching staff.
After coaching and managing in the Cardinals farm system since 2011, Marmol was promoted to first base coach for the big league club in 2017. He was promoted to Mike Shildt's bench coach in 2019.
When Mozeliak decided it was time to part ways with manager Mike Shildt last October, Marmol was prepared to step in. 
"As the bench coach you're involved in a lot of the day to day stuff that the manager is involved in outside of standing here with (media)," Marmol said recently. "There's been nothing that's really surprising. I've been able to experience the conversations with the front office when I was in the bench coach's position. Nothing to this point has been out of the norm of what I expected."
Only Dominican manager in MLB
The responsibility and title are different, though, for the only Dominican American manager in baseball. 
Because Mozeliak has developed a diverse pool of candidates, Marmol is in exclusive company as the youngest manager in baseball and one of only four Latinos.
Marmol now carries the weight of executing the Cardinal Way.
"At the end of the day it falls on your shoulders," he said. "That's just part of the gig. That's the responsibility that I'm looking forward to."
Featured photo by Taka Yanagimoto/St. Louis Cardinals
Get the Our Esquina Email Newsletter
By submitting your email, you are agreeing to receive additional communications and exclusive content from Our Esquina. You can unsubscribe at any time.