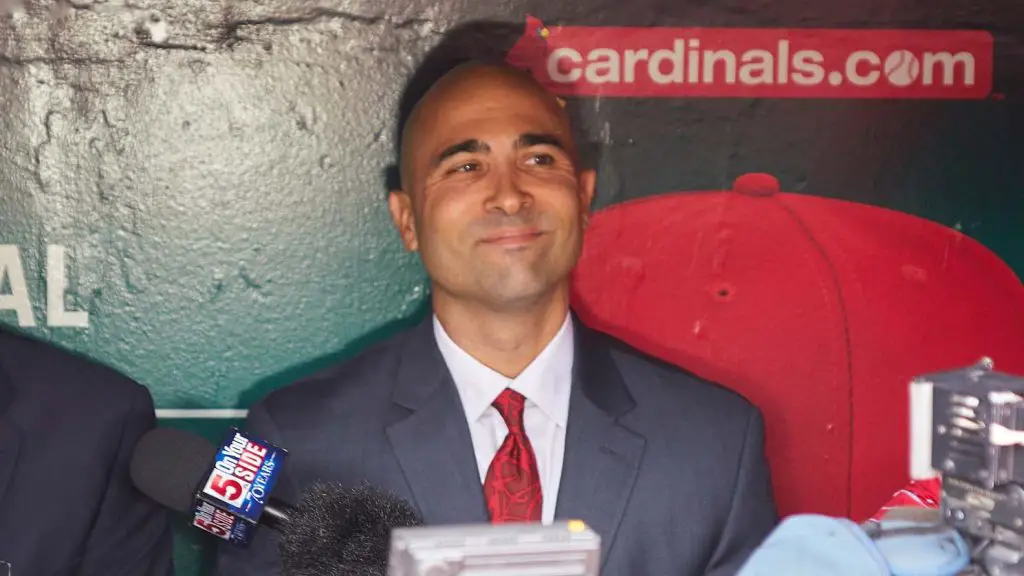 Moises Rodriguez's footprint extends beyond St. Louis Cardinals
St. Louis Cardinals assistant GM Moises Rodriguez's impact was seen throughout the postseason.
If you tuned into the 2020 postseason, you definitely saw Moises Rodriguez's impact.
The St. Louis Cardinals' assistant general manager signed, scouted and or developed some of the biggest breakout stars in the postseason. 
None of Rodriguez's signings shone brighter in October than the Tampa Bay Rays' Randy Arozarena. He also signed Carlos Martinez and Alex Reyes of the Cardinals and Sandy Alcantara of the Marlins.
Rodriguez was born in the baseball hotbed of Puerto Rico. But he did not find his love for baseball until moving to New York at 10 years old.
"Being in New York City with the Mets and Yankees, being able to actually go to the games pulled me in," he said.
Rodriguez is now one of the highest-ranking Latinos in Major League Baseball. His love for sports in general as well as baseball continued to grow as he became involved in fantasy sports. That's when he began following baseball much more closely.
He attended the University of Connecticut. He did not play baseball or any sports collegiately. Nonetheless, he wanted to remain as close to sports as possible. He took a work study job with the Athletic Communication and Sports Information Department at UConn. Those jobs exposed him to the business of sports and set him on the path to where he is today. 
After graduating, he remained in the SID office for two years before landing his first job in baseball. Rodriguez reconnected with one of his youth baseball coaches who worked in the MLB commissioner's office. 
"He put my resume on the right person's desk, and that is how I was able to get into MLB through a connection that I was fortunate to have ties to," he says.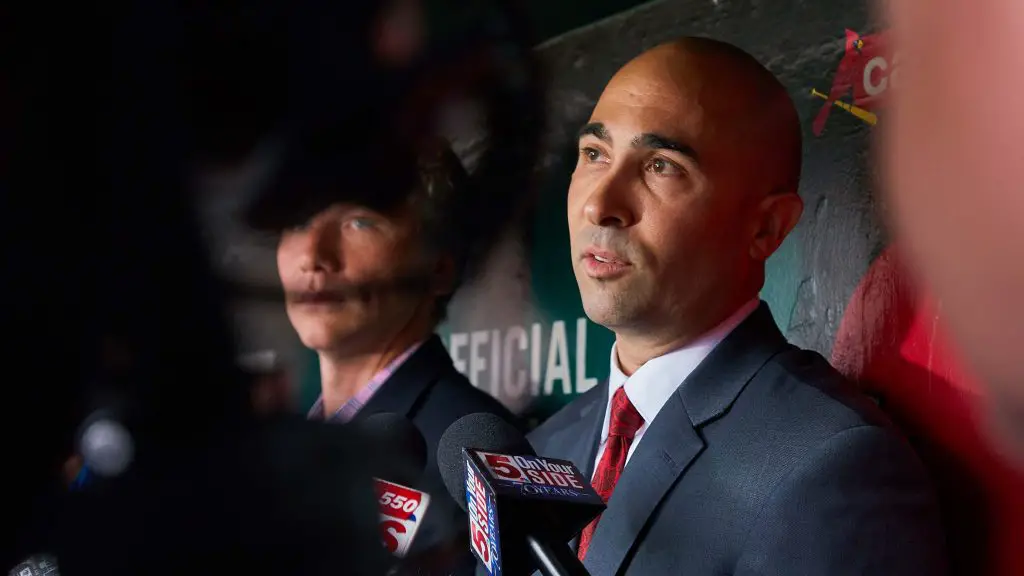 Commissioner's office experience helpful
He credits the almost 10 years he spent at the league office from 1998-2007 as where he learned baseball. Through his roles in both minor and major league operations early in his career as well as manager of international baseball operations at the commissioner's office, Rodriguez worked with all 30 teams. He saw each interaction as an opportunity to learn.
Rodriguez often had access to farm directors, assistant general managers and general managers. He tried to draw knowledge from those contracts.
Rodriguez left the commissioner's office to join the Cardinals in 2007. 
"The gratification of working toward building a championship or helping an organization grow" were among the reasons he wanted to work for a team. He has achieved both with the Cardinals, winning a World Series in 2011.
Early contributions were in international department
Clearly, he has also been instrumental in the success of the Cardinals' international department.
For almost 10 years, he served as the director of international operations. He oversaw amateur international scouting and the academy in the Dominican Republic. Rodriguez built much of the infrastructure for scouting, evaluating and developing talent from Latin America.  
Latino heritage and being bilingual helped him in this role where he felt he had a natural connection with the young talent in Latin America and the Caribbean.
The top talent from Latin America usually sign at 16 years old.
"When you come out of knowledge of culture, knowledge of language, it made my job a lot easier," Rodriguez said. "And it made it more comfortable when you were engaging agents, having interactions with families and trying to court players." 
The money element and bonuses associated with signing with a team are key.
"Being able to convey what the organization has to offer from somebody that speaks and looks like them was definitely helpful," he says.
Latino representation atop front offices still behind
Almost 30 percent of the players in MLB are Latinos. Moreover, there are four Latino managers – Dave Martinez, Alex Cora, Charlie Montoyo and Luis Rojas in MLB.
Latino representation is still behind on the business and baseball operation side. That's why many Latinos throughout the industry celebrated when Rodriguez was promoted in 2017.
Rodriguez was promoted by the Cardinals to assistant GM in late September 2017. He now works more closely with GM Michael Girsch and president of baseball operations John Mozeliak. 
For all the young Latinos who love baseball and possibly want to follow in Rodriguez's footsteps, his advice is centered on the importance of networking. He is a prime example of not being afraid to reach out and doing what you can with the opportunities afforded to you. 
"Anyone who has a passion for baseball should do anything they can to knock on doors whether that is networking, doing a blog, or going to winter meetings to shake hands and hand out resumes," he says. "Do anything baseball related that you can get under your belt to get on your resume and for you to learn from. … Whatever you are given, just dominate because that is always going to open up another opportunity for you."
Rodriguez will continue being a leader in baseball and a leader in the Cardinals organization. He hopes to continue to grow in his role as an assistant GM. His ultimate goal, however, is to be the head of a baseball operations department and build a winner from top to bottom.
Photos courtesy of the St. Louis Cardinals/Taka Yanagimoto
Get the Our Esquina Email Newsletter
By submitting your email, you are agreeing to receive additional communications and exclusive content from Our Esquina. You can unsubscribe at any time.