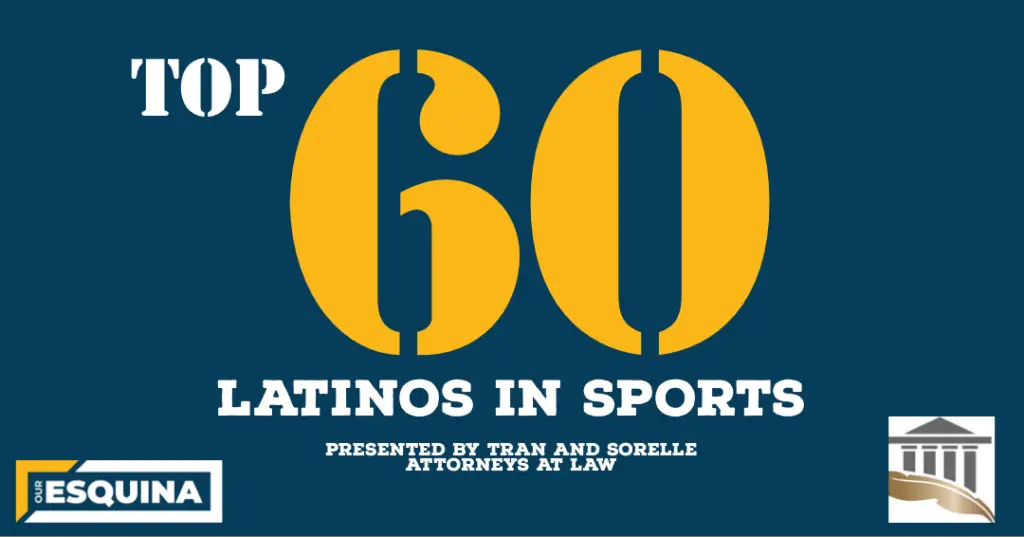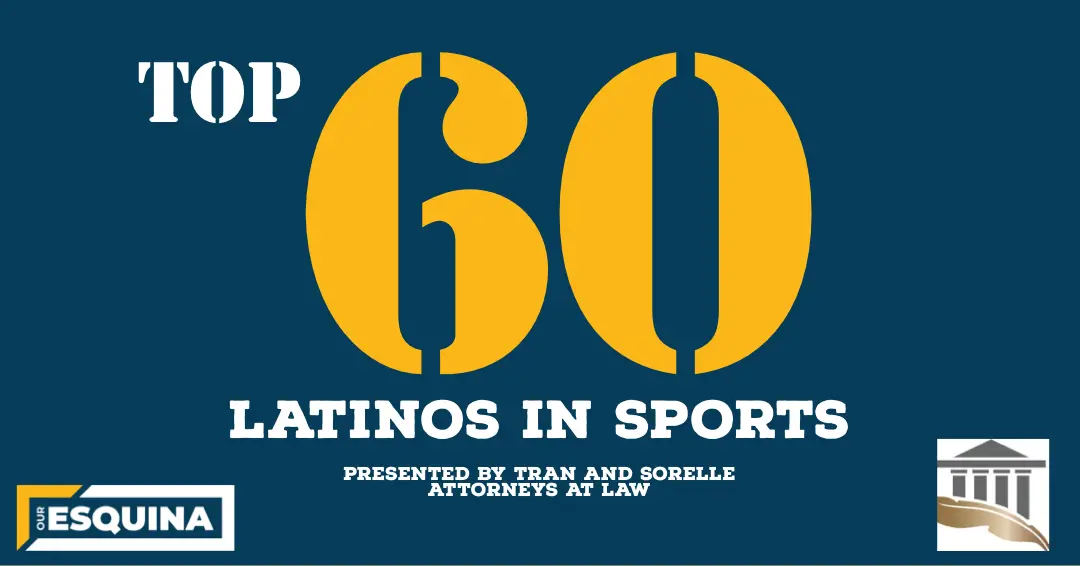 Here are 60 Latinos making major contributions in sports.
Even the most casual sports fan can identify Canelo Alvarez, Fernando Tatis and Carlos Correa. Latino contributions in sports extend far beyond the field of play, boxing ring and diamond, though. Our Esquina's list of Top 60 Latinos in Sports prove that Latinos also have a deep bench of talent in the coaching ranks, front offices, athletics departments and media.
This list isn't focused on the star athletes. It's focused on the Top 60 Latino decision makers. We originally planned to make it a Top 50, but it could have easily been a Top 100. Ultimately we settled on 60. As with most lists, we're sure we missed somebody, so we apologize ahead of time.
The Top 60 Latinos in Sports list shows how Latinos and Latinas are everywhere in the sports industry. We have some of the best coaches in college football, a CEO in the National Hockey League, head coaches in the NFL and NBA, and superstar broadcasters and journalists.
We have plenty of leadership talent in baseball ready to be managers and general managers. We have people in the room where it happens while the MLB Players Association and MLB bargain. We also have important gatekeepers at prestigious newspapers such as the New York Times and Los Angeles. 
To use the parlance of sport, we have a strong starting lineup. Our bench is deep too even though many lists of this kind in other outlets often fail to mention Latinos. 
It's important to showcase this depth because somehow we are frequently passed over for important positions. Our Esquina amplifies Latino stories and voices in sports, arts and culture. We take pride in amplifying folks in our corner (Our Esquina) of the sports world. 
Our list, which is presented by Houston law firm Tran and SoRelle Attorneys at Law, includes some well-recognized names. More importantly, the list also includes talented folks you may not know. Not making this list does not reflect how we feel about a person. We hope this list sparks conversations and shines a light on folks who deserve national recognition.
The Top 60 Latinos in Sports list is presented alphabetically.
MJ Acosta-Ruiz
1
It has been a rapid rise for MJ Acosta-Ruiz, a bilingual Dominican-American host of NFL Total Access. She has held her role since September 2020. She joined the NFL Network as a reporter in 2018 after a two-year stint as an anchor for NBC & Telemundo San Diego. 
Acosta-Ruiz began her career in athletics as a Dolphins cheerleader. The Barry University graduate moved on from that role to join ABC affiliate WPLG in the Metro Miami. She was a bilingual reporter and anchor from February 2013 – January 2016. She was also a host on NBC's Spartan Ultimate Team Challenge TV Show. 
Jennifer Álvarez
2
Jennifer Álvarez, Miami Heat VP of Creative and Digital Marketing, is in large part responsible for the creation and launch of one of the NBA's most popular jerseys, the Miami Heat" Vice" uniform series. The pink and blue Miami jerseys with the 1980s motif are now retired. 
The mother of two joined the Heat organization in 2004 as an intern in marketing while pursuing an MBA in Sports Management at Florida Atlantic University. Álvarez attended the University of Central Florida as an undergraduate.  
She has been involved with game production, campaign development, social and digital strategy, creative direction, and content strategy.
Dave Aranda
3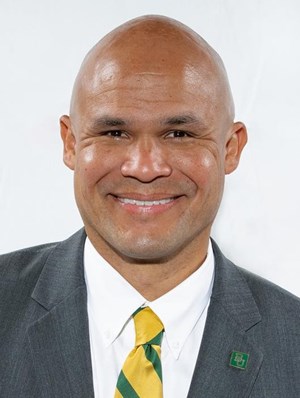 Dave Aranda, who is finishing his second season as Baylor University's head football coach, was one of the best college football coaches in America. He led the Bears to the Big 12 title after entering the season expected to finish near the bottom of the conference standings.
After a challenging first year at Baylor after helping LSU win the national title as defensive coordinator, Aranda brought in a new offensive coordinator and strength and conditioning coach.
Aranda, a California native, was the defensive coordinator at Utah State, Hawaii, Wisconsin and LSU. 
He was considered one of the best defensive coordinators in America before he was hired away from LSU. He has the Bears' program on the right track.
Twitter: @CoachDaveAranda, Instagram: @coachdavearanda
Randy Archibold
4
Randy C. Archibold, a son of Panamanians, is one of the most important sports journalism gatekeepers in America. Moreover, he's the highest profile Latino sports journalism gatekeeper in the U.S. as sports editor of The New York Times.
Less than a year after joining The New York Times sports department in July 2015, he helped recruit the talented James Wagner from the Washington Post. He understands Latino culture like few other sports editors in America. The Rutgers graduate also served as The Times' national correspondent based in Los Angeles.
Marcus Arroyo
5
Marcus Arroyo finished his second-year as UNLV's head football coach.  Arroyo has one of the most difficult tasks in all of college football, considering UNLV has had only one winning season in the last 20 seasons. 
The athletic director who hired him, Desiree Reed-Francois, is now at the University of Missouri. 
Arroyo is a former college quarterback. He lettered at San Jose State University, the same school that produced another Latino quarterback, Jeff Garcia. 
Andy Avalos
6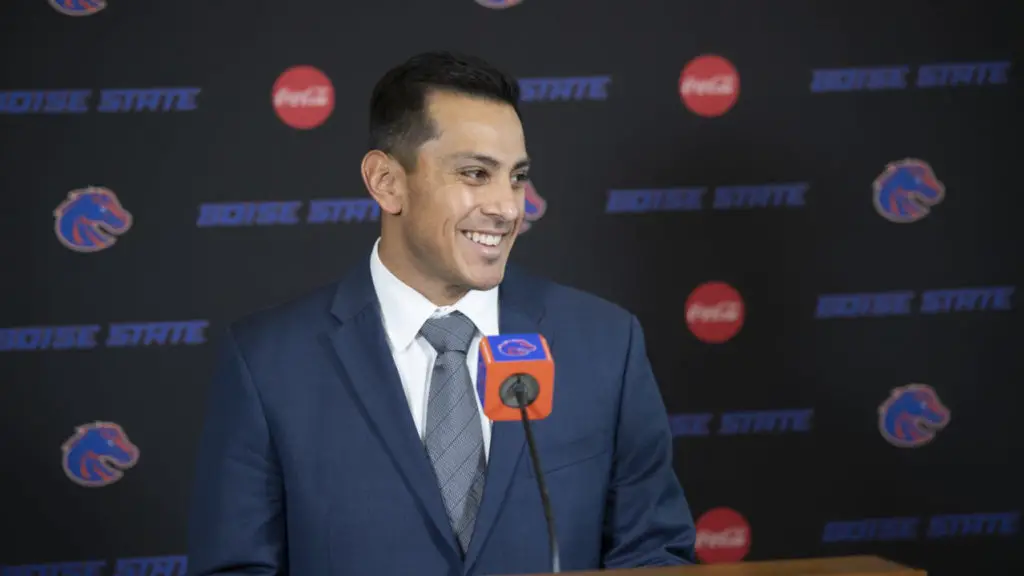 The Boise State head football coach is back at his alma mater. Andy Avalos spent the last two seasons as defensive coordinator for the Oregon Ducks under head coach Mario Cristobal. 
Avalos, 39, is a Southern California native who had been one of the most talked about assistants on the West Coast for some time. 
Boise State has been one of the best Group of Five programs in the last 20 years. It's Avalos' turn to carry on that winning legacy. He led Boise to a 7-5 overall record, 5-3 in the Mountain West.
Avalos played linebacker for the Broncos from 2001-2004.  After his playing career, Avalos coached at a number of schools, but spent the majority of his time as an assistant in Boise. 
Diego Bentz
7
Diego Bentz is one of the most accomplished agents of his time. He began his career as a solo agent, and not only has he thrived in every aspect of representing professional athletes, but also excelled in the art of negotiations.
Throughout his career, Bentz has executed negotiations worth over $1.6 billion; including, Miguel Cabrera's $292 million record breaking extension. Chicago White Sox slugger Jose Abreu, the 2020 American League Most Valuable Player, is just one of the many superstars Bentz has represented in his career. The Puerto Rican has represented numerous other MVP and All-Star clients such as David Ortiz, Pedro Martinez, Vladimir Guerrero, Miguel Tejada, Alfonso Soriano, Ubaldo Jimenez, to name a few. He is known for delivering results while operating behind the scenes.
Bentz' humility, strong interpersonal skills, thriving passion and energy, extraordinary ability to solve problems, and proven record of success has made him one of sport's most sought after agents.
James Borrego
8
James Borrego, 43, has been the head coach of the NBA's Charlotte Hornets since the 2018-19 season. Earlier this summer, Borrego signed a multi-year extension with the club.
The Albuquerque native attended and began his coaching career at the University of San Diego, quietly a cradle of minority basketball coaches such as Bernie Bickerstaff, Mike Brown and David Fizdale. 
From 2003-2010,  Borrego was a member of the San Antonio Spurs' coaching staff where he won championships in 2005 and 2007. Borrego worked as an assistant with the New Orleans Hornets and Orlando Magic from 2010-2015,  including serving as an interim head coach for the Magic. 
Borrego returned to the Spurs in 2015 before being named the Hornets head coach prior to the 2018-19 season.
Moses Cabrera
9
Moses Cabrera has been the Patriots' strength coach since 2016. He has been a member of the Patriots' strength staff since 2011.
Cabrera, 43, is a three-time Super Bowl champion (XLIX, LI, LIII), He was named head strength and conditioning coach in 2016. Cabrera started his strength and conditioning coaching career at Fresno State from 2004-2009.
His time with Fresno State was critical to his career. He worked for then head coach Pat Hill, who was an assistant for Patriots head coach Bill Belichick when Belichick was head coach of the Cleveland Browns. 
Cabrera is from Deming, New Mexico. He attended Oral Roberts University in Tulsa, Oklahoma. 
Miguel Cairo
10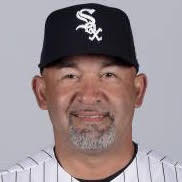 Miguel Cairo was Tony La Russa's bench coach with the Chicago White Sox this year. The Venezuelan enjoyed a 17-year baseball career as a middle infielder. 
Upon the completion of his playing career, Cairo was a special assistant to Reds general manager Walt Jocketty. He started coaching when he filled in as a bench coach due to illness in the coaching staff ranks. 
Cairo also worked for the New York Yankees' player development department as an infield coordinator throughout the Yankees' minor league system. 
The success of the South Side Sox should boost Cairo's managerial prospects. 
Get the Our Esquina Email Newsletter
By submitting your email, you are agreeing to receive additional communications and exclusive content from Our Esquina. You can unsubscribe at any time.