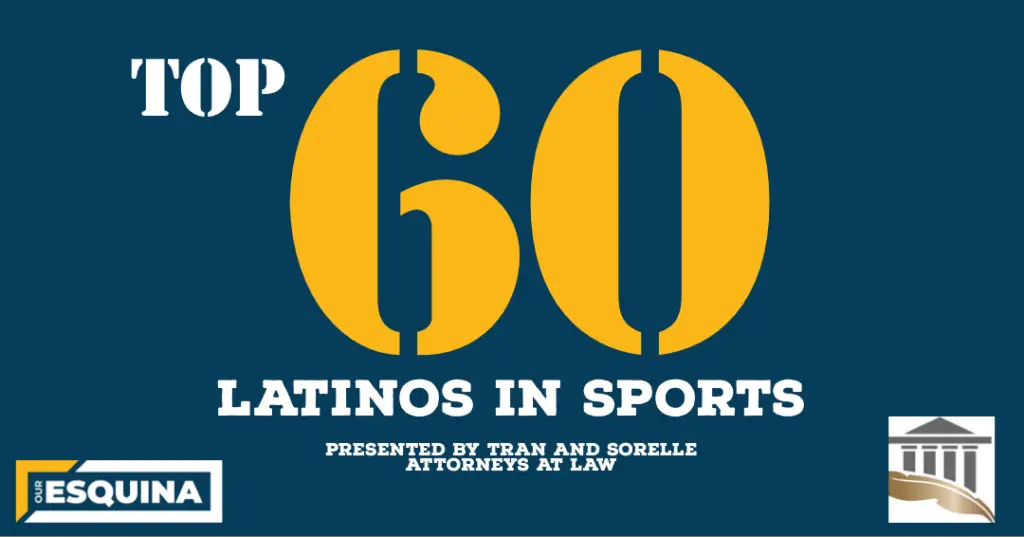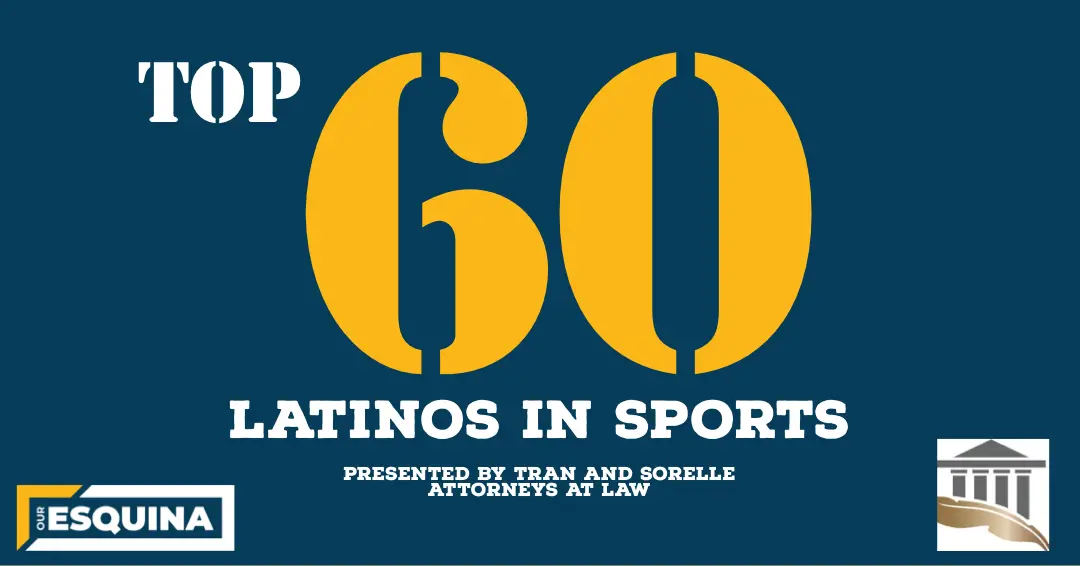 Here are 60 Latinos making major contributions in sports.
Gloria Nevarez
40
The former UMass basketball player was named Commissioner of the West Coast Conference in April 2018, returning to the WCC after serving as Associate Commissioner/SWA from January 2002-2007.  
Prior to being named WCC Commissioner, she was at the Pac-12 Conference as Sr. Associate Commissioner/SWA from 2010-2018. Nevarez began her athletic administration career as the first director of compliance at San Jose State University after graduating from law school. She moved to the University of California and worked in various roles.  
As WCC commissioner, she has overseen the re-branding of the league, including WCC games to promote the strength of schedule of the teams in the conference. 
Eddie Nuñez
41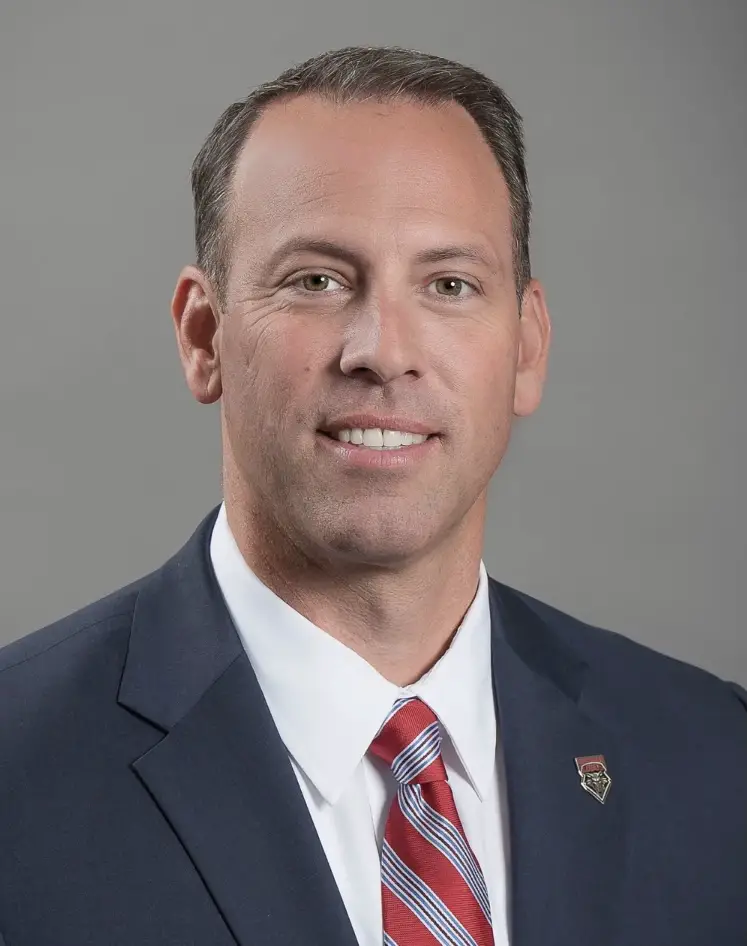 The University of New Mexico named Eddie Nuñez as Athletic director in 2017 for the Mountain West Conference school with a strong basketball tradition. He has his guys in position now, considering he hired both the men's basketball coach (Richard Pitino) and football coach (Danny Gonzales). 
Nuñez has a basketball background. He started his athletic administration career after a playing basketball at Miami-Dade Community College and the University of Florida.
Nuñez was a graduate assistant for then-Florida head coach Billy Donovan and then at Marquette University. He then moved into administration at Vanderbilt and later LSU, where he worked for 14 years. 
Desiree Reed-Francois
42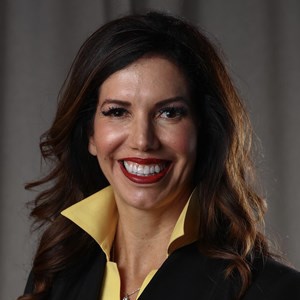 Desiree Reed-Francois, a Bay Area native, moved from the University of Nevada Las Vegas to Missouri after being in consideration for the Northwestern AD position earlier this year.  
Francois, 49, is Missouri's second consecutive athletic director who came directly from a  Mountain West Conference school. She's the first Latina AD in the Southeastern Conference.
Reed-Francois was a member of the rowing team at UCLA. She earned her law degree from the University of Arizona.
43
Adriel Reyes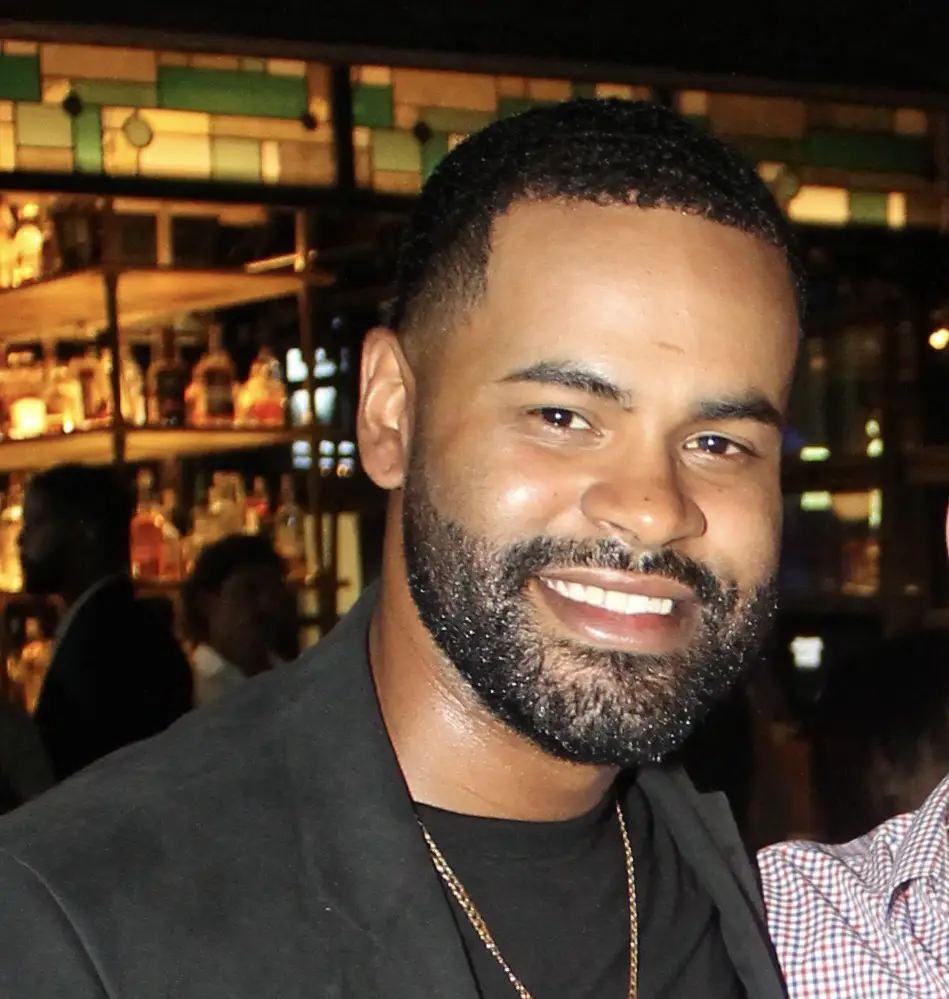 Adriel Reyes, a sports agent with Creative Artists Agency (CAA), is one of the best young agents in baseball. He recently helped hard-throwing righthanded All-Star Sandy Alacantara sign a five-year, $56 million contract with the Miami Marlins.
Reyes, who was raised in New Jersey by his Dominican Republic parents, is the older brother of St. Louis Cardinals All-Star closer Alex Reyes.
The New Jersey native moved to his parents' Dominican Republic after he graduated from Elizabeth High in hopes of signing with an MLB team as an international free agent. After spending a year in the D.R., he moved back to continue his education.

Adriel Reyes obtained a B.A. in International Business Management from Kean University. He began his career in sports at Octagon Baseball as a trainee, and later was promoted to Client Services Coordinator. In 2020 Adriel was hired by CAA as a full-time agent.
Adriel, 31, and his partners Giovanni Rodriguez and Nez Balelo negotiated a record-setting contract for Marlins' Alcantara. The contract is the largest guaranteed contract in MLB history for a starting pitcher with less than four years of service time. Adriel also represents Alex Reyes and top Marlins pitching prospect Eury Perez.
44
Cesar Rivera
Rivera is a scouting coordinator for the defending Super Bowl champion Tampa Bay Buccaneers.
Rivera has risen through the ranks of the organization, beginning as an intern in operations before progressing up to assistant, and team operations coordinator before becoming scouting coordinator in 2018. 
In his role, Rivera helps provide support to personnel on the road, scouting talent for Tampa Bay. 
45
Christina Rivera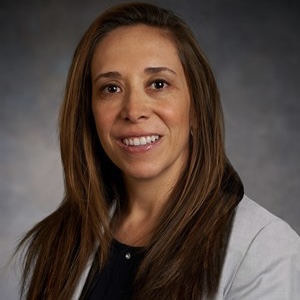 Christina Rivera supervises various sports at UCLA. She has been a member of the Bruins' athletic administration since September 2007, beginning as associate AD in charge of academic and student support services. 
Prior to joining UCLA, she worked at crosstown rival USC.  Earlier in her career, Rivera was an athletic academic counselor for the student-athlete support services office at Ohio State University.  
Rivera, who was a soccer player, earned her undergraduate degree at UC Irvine. She later earned a Master's at the University of Pennsylvania and a PHD in Higher Education Administration at Ohio State University in August 2004. 
46
Ron Rivera
In 2020, Rivera guided the Washington Football Team to the NFC East title in his first year as head coach. The accomplishment was more impressive considering Rivera was diagnosed with cancer before the season. 
Rivera is in his 11th consecutive season as an NFL head coach. He spent 2011 through 2019 as head coach of the Carolina Panthers. 
Rivera was a defensive coordinator for the Chicago Bears (2004-2006) and San Diego Chargers (2008-2010). He began his coaching career as an assistant in 1997 with the Chicago Bears, the team where he played his entire nine-year career.
Rivera was a second-round draft pick of the Bears out of the University of California. 
47
Jennifer Rocha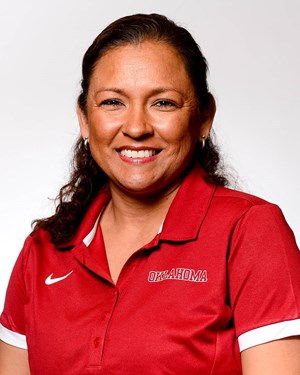 Jennifer Rocha has helped the University of Oklahoma remain one of the strongest softball programs in the country.
The defending national champions have won four titles in the last decade. Assistant coaches from the staff should be the next in line to secure their own jobs as heads of major power conference softball programs.
Rocha would be a strong candidate, but she might be waiting for long-time head coach Patty Gasso to retire. She is a native of Southern California. She played at Long Beach City College before transferring to Oklahoma.  
48
Alex Rodriguez

Alex Rodriguez likely would have made this list simply by virtue of being on the ESPN Sunday Night broadcast.
He was one of the most accomplished baseball players of his era, but his numbers are stained by his ties to performance-enhancement drugs.
Nonetheless, the Dominican-American is one of the biggest names in sports, especially in baseball.
In 2021, Rodriguez added team owner to his resume. The former All-Star shortstop is now part owner of the Minnesota Timberwolves. 
49
Carlos Rodriguez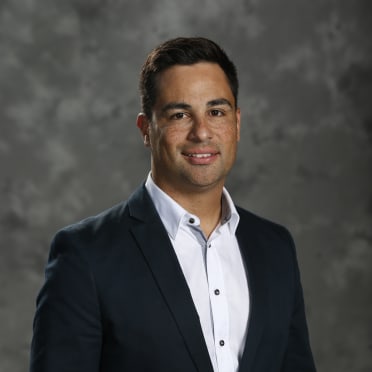 Tampa Bay Rays vice president of player development and international scouting Carlos Rodriguez is one of the top general manager prospects in baseball. He was a finalist for the Chicago Cubs' general manager's position this offseason.
Rodriguez has played a crucial role in helping the small-market, low-budget Rays remain one of the best teams in the American league. As the Rays' director of international scouting from 2015 through 2019, the Puerto Rican helped the club signed shortstop prodigy Wander Franco.
50
Moisés Rodríguez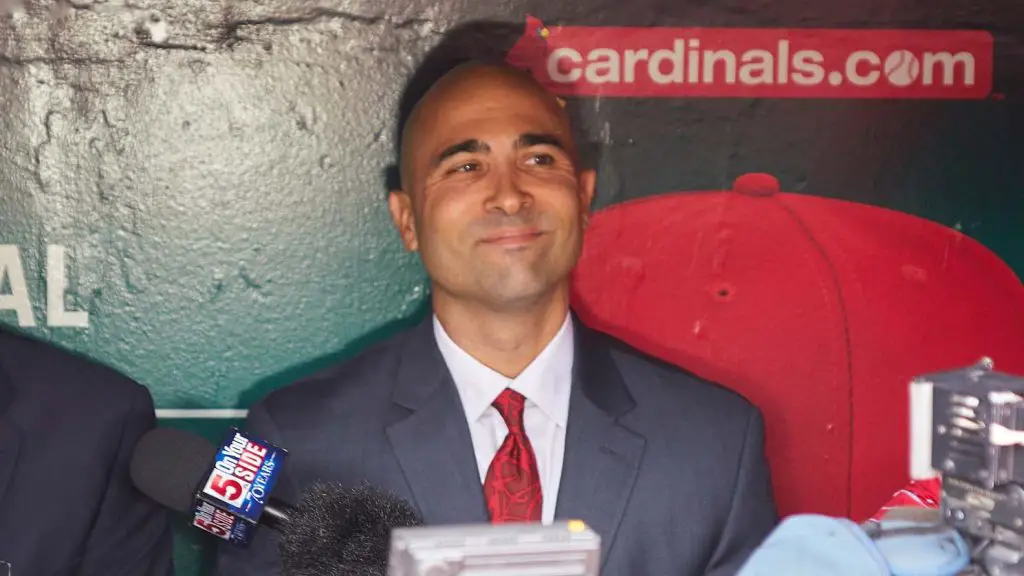 Moises Rodríguez, 47, was promoted to Cardinals' Assistant GM at the end of the 2017 season after a decade as the Cardinals' director of international operations. In his current role, Rodríguez assists with MLB transactions and oversees Baseball Operations, including much of the Cardinals' international programs. 
Rodríguez has a wide array of experience in baseball, and many in the industry believe he is more than ready to be a general manager. He joined the Cardinals after working in the MLB commissioner's office in New York from 1998-2007.
He began his career as a media relations assistant before moving onto a baseball operations specialist, until finally becoming the manager of international baseball operations. His first sports job was an Assistant Director of Sports Information at the University of Connecticut, Rodríguez's alma mater. 
Rodríguez was born in San Juan, Puerto Rico, before moving to New York City in his youth. 
Get the Our Esquina Email Newsletter
By submitting your email, you are agreeing to receive additional communications and exclusive content from Our Esquina. You can unsubscribe at any time.