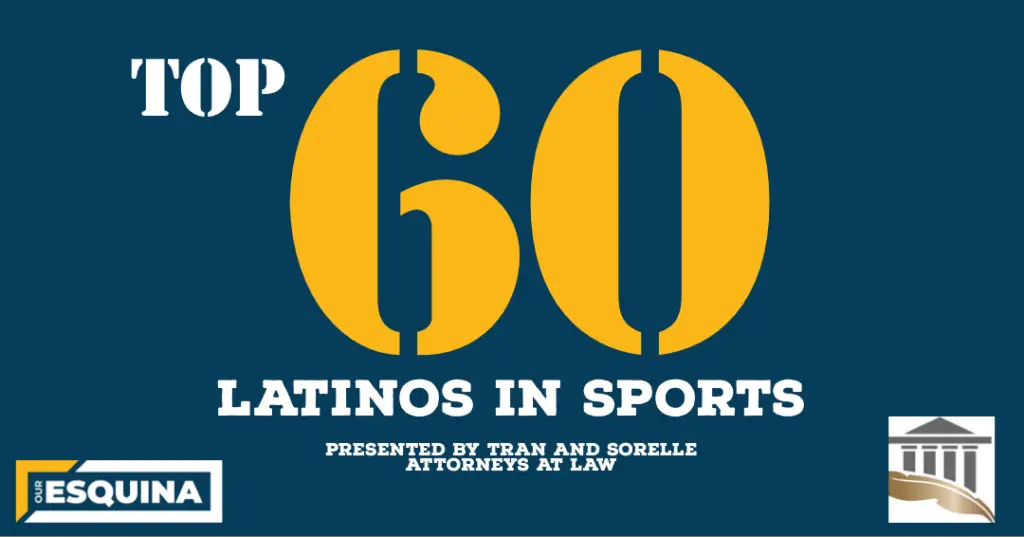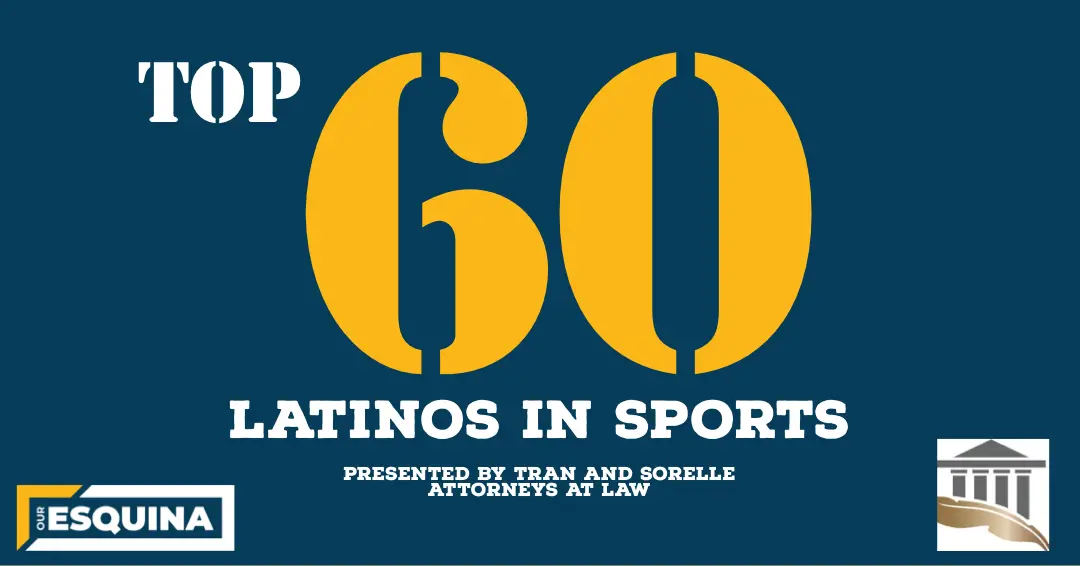 Here are 60 Latinos making major contributions in sports.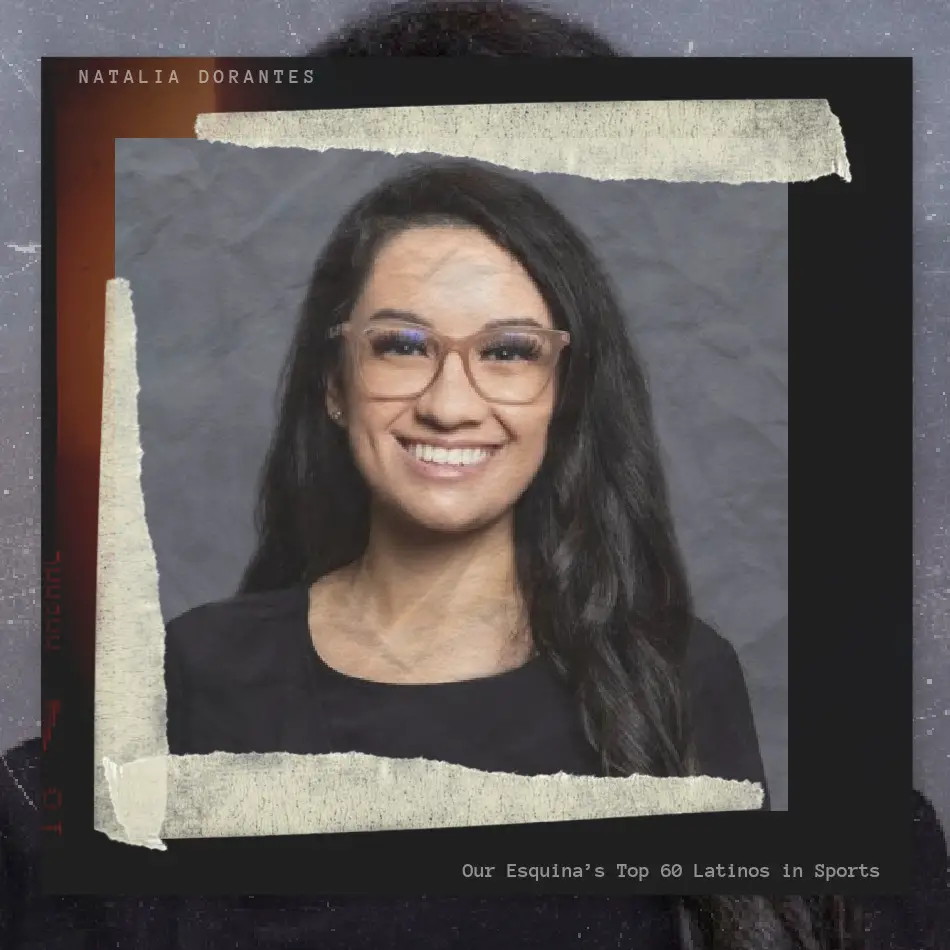 Natalia Dorantes
21
Most leaders in an organization have a "right hand" man to provide support or even a differing opinion. Washington Football Team coach Ron Rivera has a right-hand woman, a Mexican- American, named Natalia Dorantes. 
In football, providing support to the head coach and the staff is necessary.  Nearly every college and professional team in the United States has a position similar to Dorantes'. Very few of these positions are held by women. 
The person in this position is privy to the inner workings of the organization. It is a time-intensive position that requires most of a person's attention, if not actual presence. They are a close confidante of the head coach. 
Joe Espada
22
Joe Espada, a native of Carolina, Puerto Rico, is one of the top managerial prospects in baseball. He had multiple interviews this winter for the New York Mets' vacant managerial job. He also had three managerial interviews before this winter's openings. The second round pick of the Oakland A's in 1996 played in the minors from 1996-2005.
He began coaching in the majors in 2010. Since then, he has worked for Ozzie Guillen in Miami, Joe Girardi with the Yankees, and A.J. Hinch and Dusty Baker with the Astros.
He joined Hinch's staff with the Astros in 2018. Since then, he has helped the Astros reach the 2019 World Series and three American League Championship Series.
Stephen Espinoza
23
If there's a big boxing match or combat sports event on SHOWTIME, Espinoza has everything to with it. The president of Showtime Sports is now entering his second decade with the network.
He joined Showtime after a lengthy legal. He began as an intern for a sports agent before working for an entertainment law firm. During his time in private practice, Espinoza worked with legendary boxers such as Oscar de la Hoya and Mike Tyson. 
Espinoza, a Mexican-American, is a native of El Paso. He graduated from Stanford and later the UCLA School of Law. 
Ray Flores
24
Flores is a talented play by play announcer for Triller Fight Club. He's also a host for PBC and TGB Promotions. If you're a boxing head, you know who Chicago's Ray Flores is.
He's probably headed to a city near you and doing everything from announcing matches to serving as a ring announcer and everything in between. Flores has been involved in combat sports since 2005. 
The graduate of Chicago's Columbia College worked in sports radio in the Windy City from 2011-2016 before transitioning to full-time boxing and MMA work. 
José Fernandez
25
José Fernandez has been a mainstay at USF and for good reason. He's led the Bulls to seven NCAA tournament  appearances, an NIT Championship and a .587 winning percentage.  He's been in Tampa so long that USF has played in three conferences during his time as head coach. 
The USF women's team won the AAC title in 2021. On the power of the team's accomplishments, Fernandez was a semi-finalist for the annual Werner Ladder Naismith Women's Coach of the Year award. 
Fernandez, 49, was named head coach of the USF Bulls in 2000. He began his coaching career as a boys and men's coach at Miami-area community colleges and high schools before becoming a women's college head coach in 1999. 
Sam Fernandez
26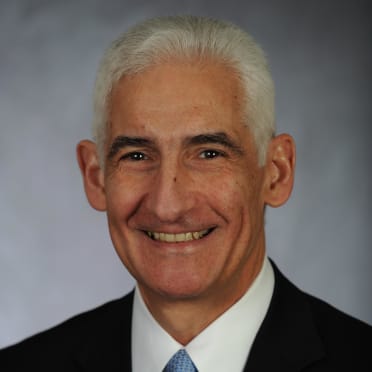 For the last 35 seasons, Sam Fernandez has overseen the Dodgers' legal matters, including but not limited to negotiating contracts with key third-party vendors and supervising litigation.
If that wasn't enough, Fernandez also heads up the Dodgers' human resources.
He also helped establish the Dodgers' training facility in the Dominican Republic. Fernandez earned his Bachelor of Arts degree from UCLA in 1976 and a J.D. from the  University of California, Hastings College of Law in 1980. 
Fernandez has two World Series championship rings. Not too many lawyers can say they have one of those. 
Xavier Gutierrez
27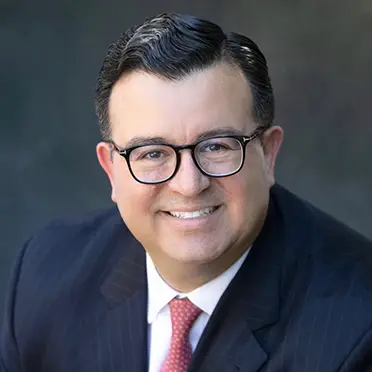 On June 20, 2020, Arizona Coyotes CEO Xavier Gutierrez made National Hockey League history when he became the first Latino President & CEO in league history.
Gutierrez, who serves on the Hispanic Scholarship Fund's Advisory Council, was hired away from the Clearlake Capital Group, where he had been managing director. He holds a Bachelor of Arts degree in Government from Harvard University and a law degree from Stanford Law School.
Before making history in the NHL, Gutierrez made his name in corporate strategy in the finance world with over two decades as an investor and business executive.
Jaime Jarrin
28
Jaime Jarrin is the Spanish voice of baseball in the United States. The Dodgers' Spanish language broadcaster is the longest-serving active broadcaster in Major League Baseball, English or Spanish.
Jarrin, 85, announced recently that he will retire after the 2022 season, which will be his 64th season with the Dodgers. He and Vin Scully, his mentor with the Dodgers, are two of the greatest broadcasters in baseball history.
Moreover, the former radio newsman was a versatile broadcaster at KWKW AM (La Mexicana) in Los Angeles before focusing on baseball broadcasting full-time. He has done it all, whether covering protests or leading Spanish broadcasts for the 1984 Olympics in Los Angeles.
Jarrin also was Fernando Valenzuela's interpreter when the Mexican legend captivated America during the magical 1981 season. He actually translated for several Dodgers during his career, but Fernandomania was the most memorable time he was introduced to American fans.
He opened doors for many Spanish language broadcasters while earning a place in the National Baseball Hall of Fame as a winner of the Ford Frick Award for broadcasting excellence. By helping convert Los Angeles' large soccer-loving Mexican community into baseball fans over generations, he and Fernando Valenzuela are two major reasons Dodger Stadium is filled with Mexican and Mexican Americans with a distinct Mexican flavor on a nightly basis.
Dany Garcia
29
Dany Garcia, a Cuban-American businesswoman, is a producer, investor and now a part-owner of the XFL. Garcia purchased the twice-failed league out of bankruptcy with her ex-husband, Dwayne "The Rock Johnson.
Will the third time be the charm for the league? 
Get the Our Esquina Email Newsletter
By submitting your email, you are agreeing to receive additional communications and exclusive content from Our Esquina. You can unsubscribe at any time.