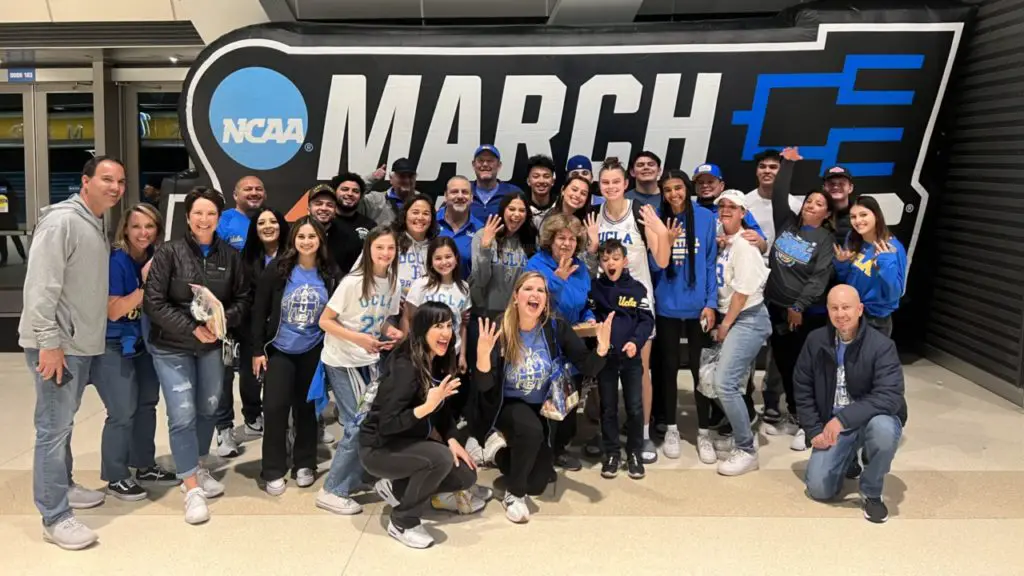 UCLA Jaquez family hopes to extend madness
With two kids in the Sweet 16, Jaime an Angela Jaquez have a crazy travel schedule
Jaime and Angela Jaquez made a promise to their three children long ago, vowing to always have a family member at their events. Even if one kid was in the Final Four in the Midwest, they made sure to have relatives cheering for the youngest in Southern California two years ago.
Keeping that promise is neither easy nor inexpensive. Yet, the First Family of UCLA basketball wants the madness to continue for at least two more weeks. 
"This is so crazy, man," said Jaime Jaquez Sr. "My schedule is literally day to day. We try to do everything we can to support them, but it's not easy."
If all goes well for the first set of siblings to play in the Sweet 16 of the men's and women's NCAA basketball tournaments in the same year, Saturday should be quite hectic. 
All-American guard Jaime Jaquez Jr., the 2023 Pac-12 Player of the Year, plays tonight in the Sweet 16 in Las Vegas. He and the Bruins will face Gonzaga, the team that eliminated UCLA in overtime of the 2021 Final Four semifinal. 
Gonzaga up first for Jaime Jaquez Jr.
Jaime Sr. and Angela expect to be there to support "Jaimito." They hope to have a difficult decision Saturday, when Gabriela and the UCLA women's basketball team face No. 1 seed South Carolina in Greenville, S.C. If UCLA beats Gonzaga tonight they'll play Saturday in the Elite Eight.
The family clearly hopes Jaime Jr. advances to the Elite Eight. They have already made sure other relatives are set to be in South Carolina on Saturday to support Gabriela.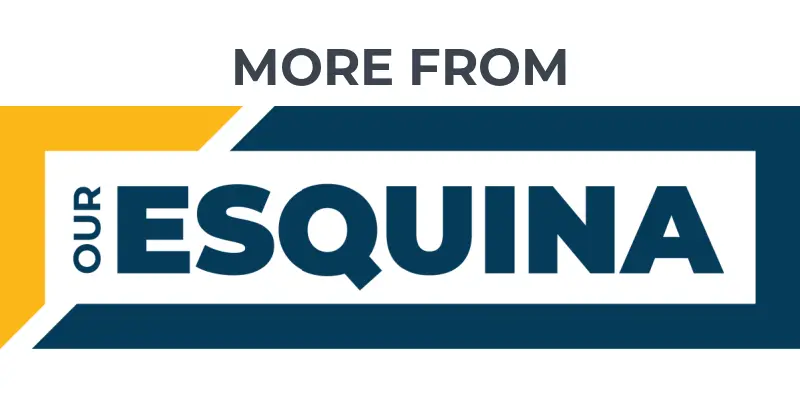 Japan caps thrilling World Baseball Classic for all
Olivia Pichardo makes college baseball history
Marcos Jaquez blazes own trail in athletic family
UCLA's Jaime Jáquez Jr. Follows Family's Legacy of Success
Angela Jaquez's sister, Carmen Simpson, will be in South Carolina to support Gabriela. Simpson's college roommate lives in Columbia, S.C., and they'll have about 20-25 folks rooting for the UCLA women against the undefeated Gamecocks.
"I don't have their flight itinerary, but I know they're crazy," Jaime Jr. told the media in Vegas on Wednesday. "And they're going to try to make both as best they can. My parents are very supportive. They've been that way since I was a kid. 
"And I just really appreciate all the hard work that they've put in trying to make it and support all three of their kids in all their sports and all their games."
Gabriela Jaquez followed brother to UCLA
Jaime Jr. is the oldest of three siblings. Jaime Sr. coached them all early in their development. After starring at Camarillo High about 45 minutes from the UCLA campus, Jaime Jaquez Jr. enrolled at UCLA.
Gabriela followed her brother's footsteps at Camarillo High. She arguably had a better high school career, considering she was a McDonald's All-American last season. 
The youngest of the Jaquez siblings is Marcos, a senior who starred on the Camarillo High football and basketball teams. Marcos was the only one of the siblings who didn't attend the 2021 Final Four in Indianapolis.
California had moved the high school football season to the spring that year because of the COVID pandemic. So while his brother was playing the thriller against Gonzaga, Marcos was busy playing a high school football game. 
He learned about UCLA's defeat at halftime. With his paternal grandparents in the stands, Marcos got a game-sealing sack about an hour after hearing about his brother's loss. 
Jaime Sr. was in Sacramento last weekend cheering for Jaime Jr. as the Bruins won their first two games of the tournament. The entire family was back at UCLA on Monday to watch Gabriela help the women beat Oklahoma to advance to the Sweet 16.
Sibling support
Jaime and his teammates attended the UCLA women's team's victory over Oklahoma.
 "This is just a big transition in everyone's life when they go to college," Jaime Jaquez Jr. said. "I think she's handling it great. Obviously they're in the Sweet 16. But I think more than that she's learning how to live by herself, on her own, and kind of finding her own way in life. 
"I think that's really cool as an older brother just to see my little sister grow up in front of my eyes." 
Jaime Sr., who co-owns a medical supplies company, notes that those trips get expensive really quick. He has kept his promise nonetheless. They've also added to that promise since Jaime Jr. and Gabriela's UCLA schedules and Marcos' schedules have posed conflicts.
"Your senior year we're going to do everything we can to be at everything," Jaquez told his kids.
That's exactly what they hope to do for two more weeks.
Get the Our Esquina Email Newsletter
By submitting your email, you are agreeing to receive additional communications and exclusive content from Our Esquina. You can unsubscribe at any time.