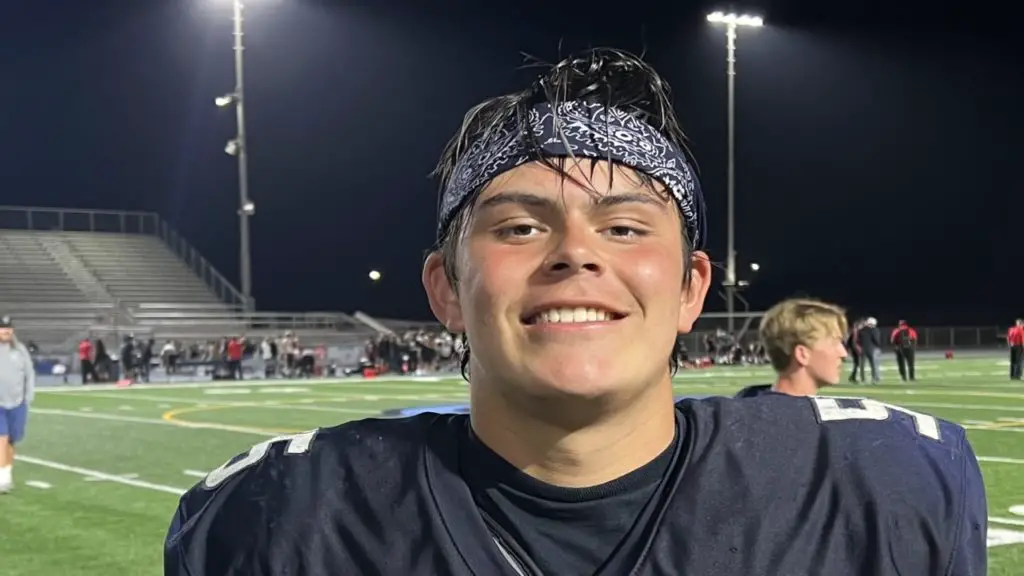 Marcos Jaquez blazes own trail in athletic family
Younger brother of UCLA basketball stars Jaime and Gabriela Jaquez stars on gridiron
While much of the country watched his older brother in the 2021 Final Four, Marcos Jaquez was back in Southern California. The youngest brother of UCLA men's basketball star Jaime Jaquez was on the gridiron chasing a quarterback for Camarillo High.
The high school football season had been moved to the spring in California because of the COVID pandemic that year, and Marcos had a commitment that night. Most kids would have skipped a football game to attend their brother's Final Four semifinal in Indianapolis.
The Jaquez children were taught to attend their commitments, however. Marcos continues to blaze his own trail on the gridiron even though he's also and exceptional basketball player. Basketball, after all, seems to be in all of the Jaquez children's blood.
Marcos remained behind with his abuelos Ezequiel and Gloria while his parents Jaime Sr. and Angela, and sister Gabriela watched Jaime Jaquez Jr. in the 2021 Final Four. Jaimito, as he's called, performed well in the semifinal, but it wasn't enough to avoid an overtime loss to Gonzaga.
Bittersweet memories
Back in California that night, one of Marcos' teammates told him at halftime that UCLA lost on a buzzer-beater. He didn't let the disappointing news from Indianapolis carry over to his game. Marcos played well and even had the game-sealing sack for Camarillo.
"We were disappointed that Jaimito lost," Jaime Sr. says. "Then my dad called me and told me Marcos got the game-winning sack. It was the ultimate bittersweet moment."
All three Jaquez children are star athletes. Jaimito is a senior guard-forward at UCLA. Gabriela is a key freshman on the Bruins' women's basketball team. Marcos is a bruising power forward on the Camarillo High basketball team and a star defensive lineman on the football team.
He is often called upon to guard the opposing team's best, toughest big man. The Jaquezes are arguably the most accomplished Latino sports siblings playing in America today. Unlike his two older siblings, though, Marcos Jaquez hopes to play football in college.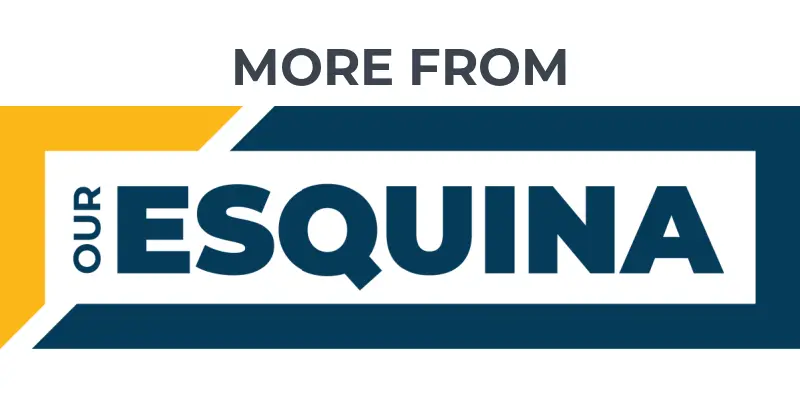 Rodón is key to ending Yankees title drought
Beloved Aggie business leader Lupe Fraga dies
Andruw Jones trends toward Hall of Fame
Although he was an All-County and All-League basketball player as a junior, he is an even more accomplished football player. The 6-foot-2, 250-pound senior was an All-CIF, All-County and All-League defensive lineman.
Considering his 6-foot-7, 225-pound older brother grew after enrolling at UCLA, the 17-year-old Marcos will likely still grow an inch or two in college. The Jaquez siblings have been raised by two parents who played college basketball at Concordia University.
Marcos Jaquez appreciates siblings' lessons
Marcos has also benefited from watching his older siblings maneuver through the college recruiting process. They have all learned from each other.
"He has taught me to enjoy the little things in life, such as drawing pictures or doing puzzles or playing chess, and to never take anything too seriously," Jaime Jaquez Jr. says of Marcos.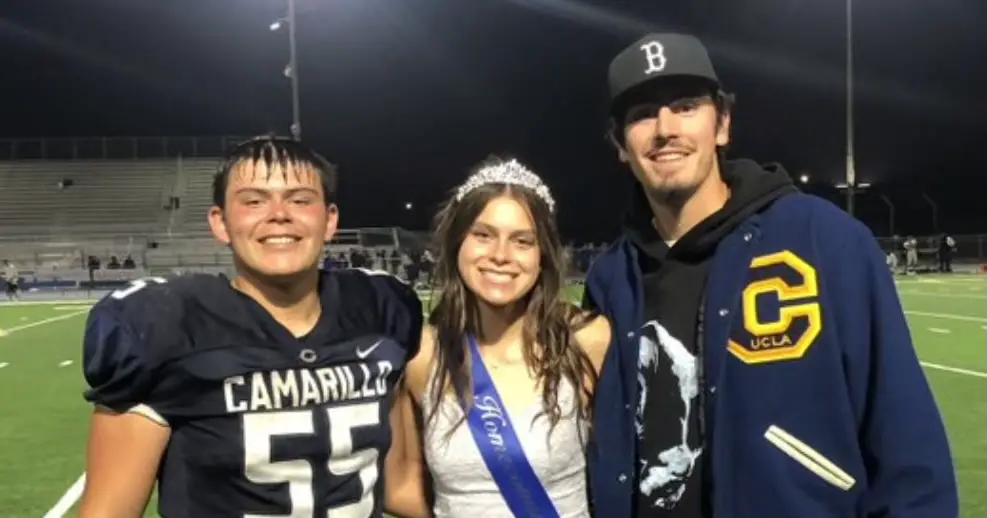 Marcos started playing chess shortly before the popular Netflix series "Queen's Gambit" launched. He has yet to compete in an actual chess tournament, but he has considered signing up for one. 
Marcos is certain, though, that he's the best chess player in his competitive family. 
Jaime Jr. was a preseason All-America selection this season. He is already 49th on the Bruins' all-time scoring list. Jaimito was on the Pac 12's All-Freshman Team. Then he was second-team all-conference selection while helping UCLA reach the Final Four in 2021. He was first-team all-conference last season.
"I learned work ethic from my brother," Marcos said. "I grew up seeing him go to the park every day to work out and go shoot."
Confident Gabriela Jaquez
Gabriela, a 5-foot-11 forward, may very well be the most confident of the Jaquez children. She was more than just a McDonald's All-America. She was actually the co-MVP of the prestigious McDonald's All-American Game in the spring.
She averaged 34.2 points and 15.7 rebounds per game as a senior and 24.2 points and 13.2 rebounds per game in high school. Gabriela often encourages her younger brother to embrace his own greatness.
"You have to say, 'I'm going to drop 30 today or a double-double, anything along those lines,'" Gabriella tells Marcos.
Gabriela knows she's a great basketball player, and she carries herself that way. 
"Just her specifically out of anybody in our family, she's always confident," Marcos said. "If there's a last shot, she's the one who wants to take it and she believes in herself. When she talks to me she says, 'What are you going to do? You got to be confident.'"
Fun is key for Marcos Jaquez
The ultra competitive Gabriela has learned to enjoy the moment and have fun.
"Marcos has taught me to have fun and smile more," Gabriela says. "Watching Marcos play games growing up, he was always smiling because he was having a good time."
Marcos credits his father with nurturing the toughness he shows on the court and the gridiron. Jaime Sr. always coached his children, pushing them to be tough and ready for any competitor.
Jaime Jr. has showcased that grit throughout his UCLA career. It's actually part of his legacy at the school. Marcos credits his mom with passing down her aggressiveness to all of the Jaquez children. 
He jokes proudly that his mother got more fouls than points as a basketball player at Concordia University. Academics have also been a priority for the Jaquez family, which is why Jaime returned for his senior season.
Marcos, who has a 3.4 grade point average, is grateful to have watched his siblings blaze their trails. He has implemented the lessons he has learned from his siblings and parents while not feeling the weight of the Jaquez name. 
"I feel like we're all a combination of all those things," Marcos Jaquez says. "Growing up that's what I got from all of them. I don't like to think about (the Jaquez expectations). I don't see that as me being any different.
"People expect more from us, but I expect more from myself than they expect from me."
Get the Our Esquina Email Newsletter
By submitting your email, you are agreeing to receive additional communications and exclusive content from Our Esquina. You can unsubscribe at any time.