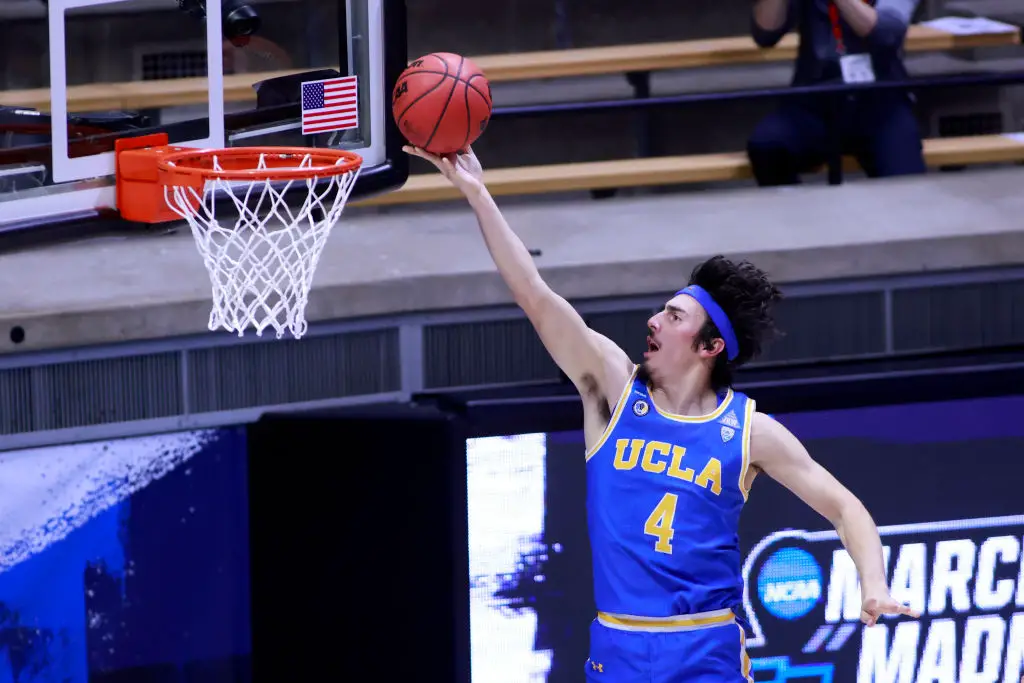 UCLA's Jaime Jáquez Jr. Follows Family's Legacy of Success
Jaime Jáquez Jr. is the latest Mexican star to lead UCLA in the NCAA Men's Basketball Tournament
If you grew up in Southern California in the 1980s and '90s, you understand why UCLA star Jaime Jáquez Jr.'s father looked up to the sky before he delivered his pitches as a kid. 
From the right side, Jáquez Sr. mimicked the delivery made famous by legendary lefthander Fernando Valenzuela, the Dodgers phenom who captivated a generation of Mexican and Mexican-American fans.
Forty years after Fernandomania hit both sides of the border, there's another Mexican starring on the biggest sports stage. His name is Jaime Jáquez Jr. He's the UCLA sparkplug who has the Bruins headed to the Final Four.
Valenzuela embodied the quintessential immigrant's story, a humble star maneuvering through a new land while learning a new language. Jáquez Jr. and his father represent the promise of the second and third generations, the Mexicans who maintain ties to their roots while firmly entrenched in American culture.
Jaime Sr. grew up in Ventura County, about an hour away from UCLA . Like most of us who grew up in Southern California at the time, he was a Dodgers and Lakers fan. As he rattles off his favorite players, it's a trip down memory lane for this fellow Southern Californian.
Fernando Valenzuela was an early inspiration
Magic, James Worthy, Kareem Abdul-Jabbar, Michael Cooper, Byron Scott, Kurt Rambis. Then, he mentions his favorite Dodgers – Steve Garvey, Davey Lopes, Fernando.
"Fernando Valenzuela inspired so many people, especially in our town," Jáquez Sr. said. "He was really the first guy that we saw that we could relate to. He had a name like us, Fernando Valenzeula. …
"Watching Fernando, it made me want to go out and play baseball and become a pitcher. Even though I was right-handed, I would look up and do the same thing. I think my son can inspire other kids to do the same."
Jaimito, as the younger Jáquez is called by his dad, embodies the potential that has lured generations of Mexicans north. And, to be frank, his basketball prominence is merely a small part of what makes his family's story so special and important to share.
The family's commitment to education is more impressive. Sure, it's cool to roll through the NCAA Tournament all the way to the Elite Eight. Which basketball player wouldn't want to dance through March?
That's just a part of Jáquez's story. Let's start with his paternal great-grandparents, who emigrated from the Mexican states of Sinaloa and Durango. They settled in Oxnard and raised three children – Lily, Ezequiel and Richard, who was known as Dick.
Jaime Jáquez Jr. comes from line of multi-sport talents
Jaime Jr.'s grandfather Ezequiel, who is 6 feet 3, starred in baseball and basketball at Oxnard's Santa Clara High before playing both sports at Ventura Community College. From there, he transferred to Northern Arizona University, where he played basketball.
Richard Jáquez was good enough to be invited to play Rookie League by the Houston Colt 45s (Astros).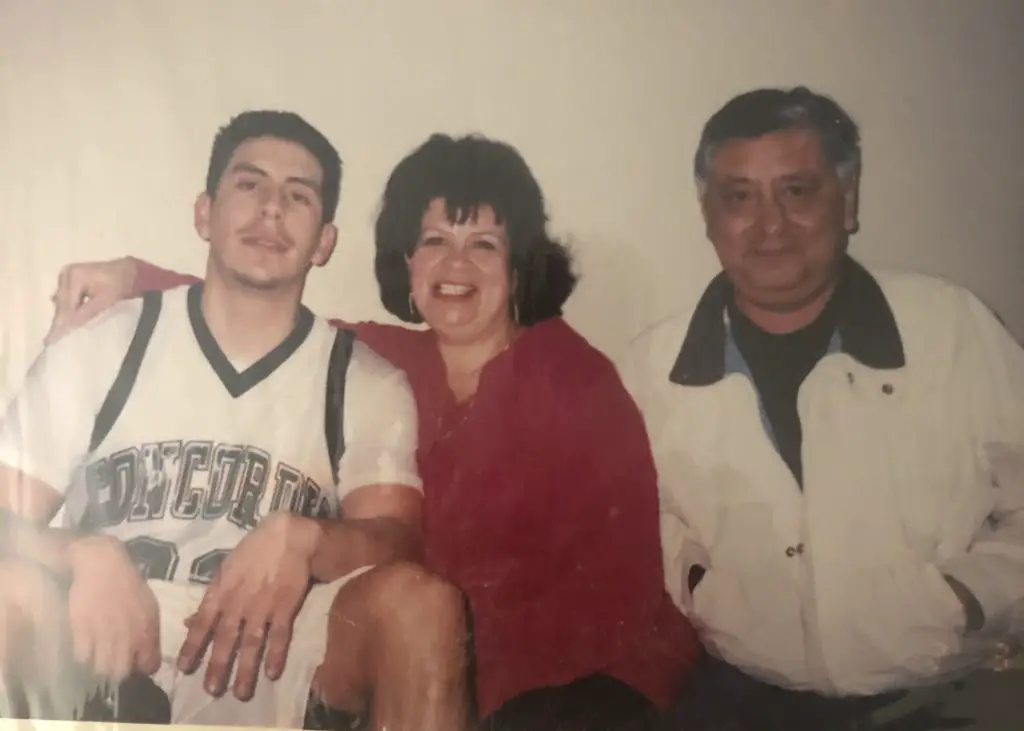 Both brothers became educators after finishing college. They were among the best high school coaches in the area, and Dick Jáquez earned a place in the Ventura County Sports Hall of Fame in 2005.
With his brother Ezequiel as an assistant, Dick Jáquez coached Rio Mesa High to a perfect 28-0 season to win a California Interscholastic Federation baseball title with a team considered arguably the best to come out of Oxnard.
"On my dad's side, they're very athletic, super athletic, multiple-sport types of athletes and phenomenal coaches too," Jaime Sr. says. "Of course, being teachers, too, they can articulate what they need from students and athletes."
Jaime Sr. naturally followed in his father's and uncle's footsteps. At 6-1, he played basketball at Concordia University, where his wife Angela played on the women's basketball team at 5-11.
Gloria Jáquez didn't play sports in high school. She grew up on the outskirts of Guadalajara, Mexico. She was visiting a sister in the United States when she met Ezequiel Jaquez. They fell in love, married and took their kids to Guadalajara at least once a year. 
Although Gloria may not have shared their athletic experiences, she exemplifies the family's work ethic. Despite not knowing any English when she arrived in the United States, she built a successful business, Petula's Hair and Nail Salon in Camarillo.
"My mom and dad, they demonstrated to us kids — and I try to do the same — that you have to work hard," Jaime Sr. says. "I've instilled that in my kids, as my mom and dad instilled that to me.
"Imagine my mom coming from Guadalajara not speaking any English, yet she was able to be a successful businesswoman."
Education key for Jaime Jáquez Jr.'s family
Hard work and education have been the pillars of the Jáquez family's success, dating back to Ezequiel.
The UCLA star's grandfather and grand uncle were teachers. His mother, Angela, is a middle school teacher after spending several years as a kindergarten teacher. They've spent countless hours at the gym following their kids. Jaimito is just the first of Jaime Sr. and Angela Jáquez's athletic trio. 
Jaime Jr. weighed 10 pounds, 3 ounces when he was born. Jaime Sr. remembers the doctor yelling "whoa!" during the delivery. When Jaime Sr. wondered if something was wrong, the doctor merely laughed and said he had a big baby.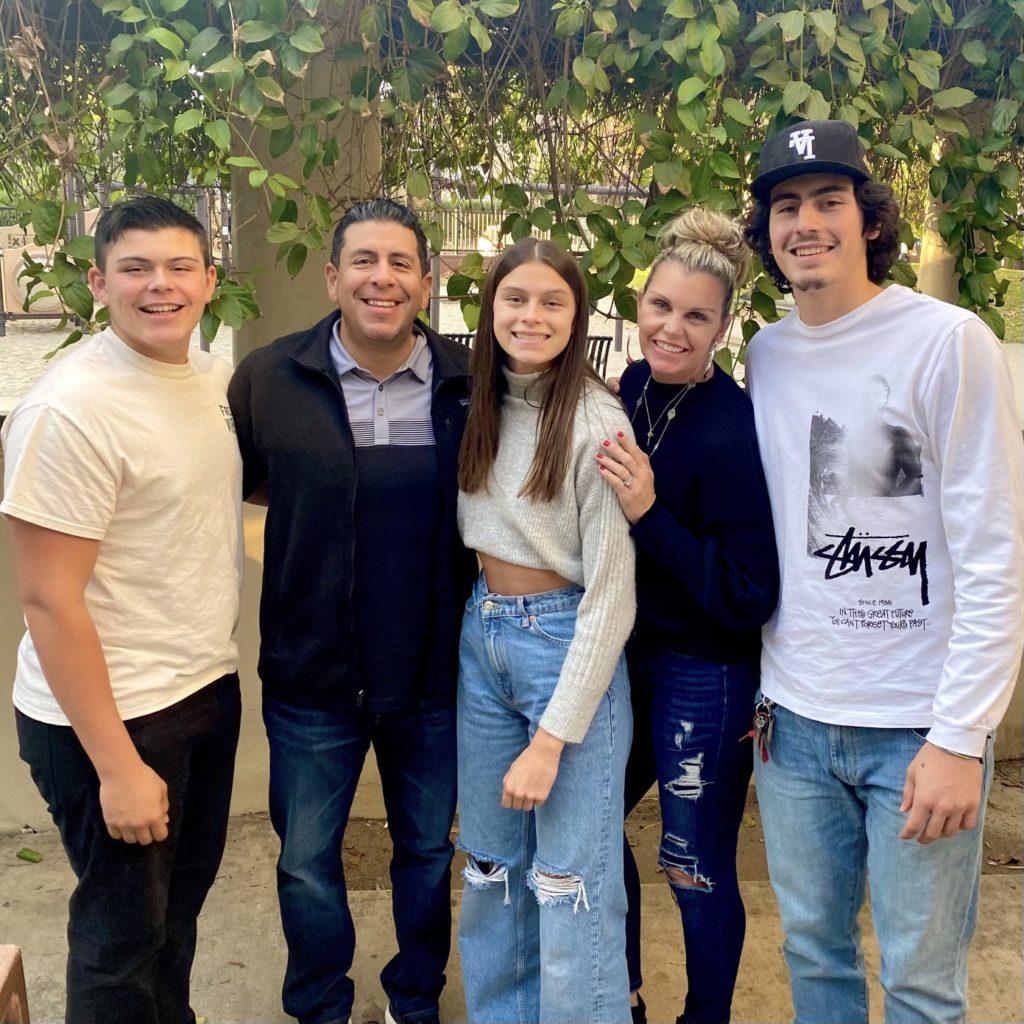 A day later, Jaime Sr. took Jaimito on a stroll in the maternity ward while Angela rested. Jaime Sr. looked into another dad's stroller and was surprised by the size difference.
"I'm like, 'Man, this guy is huge,'" he says..
Jaimito isn't likely to be the last Jáquez child to play college basketball. Gabriela, 17, is a highly recruited junior at Camarillo High. She's already 6 feet and has more than seven Division I scholarship offers. 
"She's really, really good," her dad says.
The youngest of the Jáquez children is Marcos, a high school sophomore who is already 6-2, 240 pounds. He plays football and basketball, but football is his favorite sport. He's just now starting to grow, his dad says.
Although Bobby Avila from Veracruz was the batting champ in the American League in 1954, Major League Baseball never had a superstar from Mexico quite like Valenzuela until 1981. 
Jaime Jáquez Jr. is latest Mexican star at UCLA
Several Mexicans and Mexican Americans have starred in college basketball. At UCLA alone, a pair of former Bruins have Mexican roots. 
Center Lorenzo Mata, who was born in the Mexican enclave of Huntington Park, was a key part of the powerful UCLA teams that went to three consecutive Final Fours and one final from 2006-2008.
Mata graduated from another predominant Latino high school, South Gate. That's the alma mater of former Cubs and White Sox manager Rick Renteria, the last Mexican to manage in the majors.
"I was so excited when I realized UCLA had signed this player from South Gate, Lorenzo Mata (in 2004)," Jaime Sr. says. "I thought, 'Wow, this can really happen. Later I found out that Earl Watson was also Mexican. His mom is Mexican."
With Mata, Watson and Jáquez Jr., UCLA has had three of the best Mexican Americans in college basketball history. They rate up there with Mexico native Eduardo Najera, who starred at Oklahoma before enjoying a solid NBA career.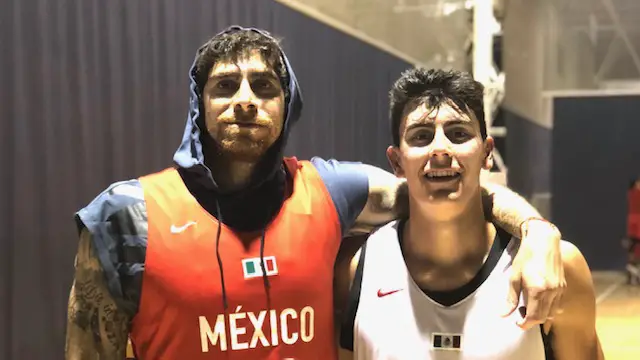 It's shortsighted, however, to see the Jáquez family merely through the basketball prism. Their academic standards, set by grandfather Ezequiel, are what others can follow.
The work ethic Jaime Jr. shows on the court can also be replicated in any other field. There aren't many 6-foot-6 Mexicans, but there are millions of hard-working gente like the Jáquez.
They're the ones building this country and making a difference daily, whether they just got here from Guadalajara or are the great-grandchildren of immigrants from Sinaloa and Durango.
"I don't even remember if my dad ever missed a day of work," Jaime Sr. says. "I tell my kids all the time everything starts with hard work. I think you can see that in the way my son plays basketball. He rebounds, he tries to block. 
"He's trying to go as hard as he can in everything that he does. I'm sure you can see that if you watch him play basketball. And obviously education for us – with my dad, my uncle, my wife's a teacher – is the No. 1 priority. You have to work hard in the classroom and on the court."
That's the key to build on for our gente, from one generation to the next.
Featured image by Justin Casterline/Getty Images.
Get the Our Esquina Email Newsletter
By submitting your email, you are agreeing to receive additional communications and exclusive content from Our Esquina. You can unsubscribe at any time.