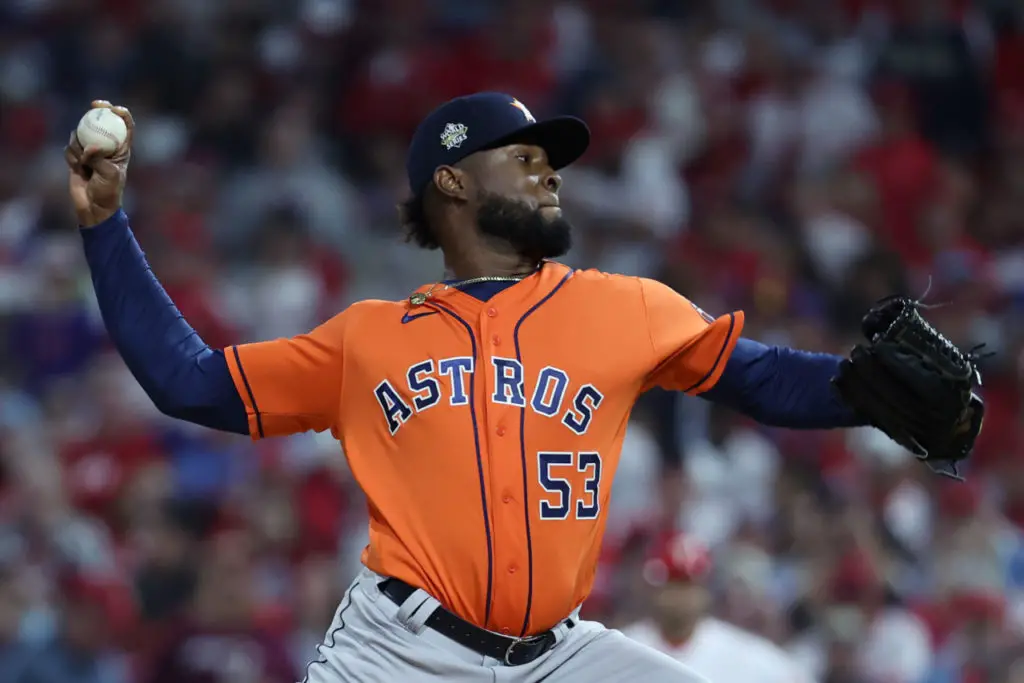 Cristian Javier gets 5-year, $64 million deal with Astros
Cristian Javier deal is part of Dana Brown's plan to lock up players
A day after mentioning his desire to lock up young talent to long-term deals, Astros general manager Dana Brown signed Cristian Javier to a 5-year, $64 million deal Friday.
The righthanded Javier, 25, is one of the best young pitchers in baseball. Javier had the two best starts of his career on the biggest stages in 2022.
He started two combined no-hitters last year. The first was in June at Yankee Stadium. The second one was in Game 4 of the World Series against the Philadelphia Phillies.
"Cristian is an outstanding pitcher, so we are really excited about signing him to a long-term deal," said Brown, who is in his second week on the job. "As a core piece of our rotation, we felt that he is the perfect candidate for this type of deal. This is in line with our vision to try to lock players up to sustain our success both now and in the future."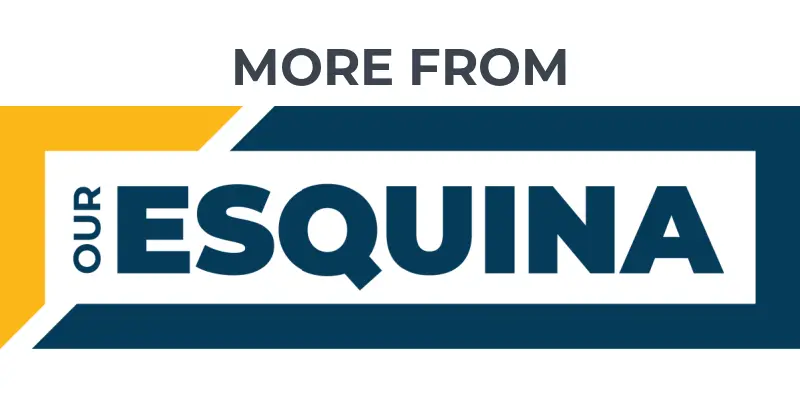 Team Mexico displays Mexican Diaspora
Remembering legendary scout Ralph Avila
Dodgers to retire No. 34 for Fernando Valenzuela
Javier was 11-5 with a 2.54 ERA last season over 30 games, 25 of them starts. He is 20-12 with a 3.05 ERA over three seasons in the majors.
Cristian Javier had postseason to remember
Javier was brilliant last postseason, giving up only one earned run over 12 2/3 innings while posting a 2-0 record. He beat the Yankees in the American League Championship Series while holding them to one hit and three walks over 5 1/3 innings.
Then he threw six hitless innings against the Phillies. His lone run allowed in the 2022 postseason was in the Division Series over 1 1/3 innings of relief against the Seattle Mariners.
His combined no-hitter in the World Series was just the second no-hitter in Fall Classic history, following the perfect game the Yankees' Don Larsen threw in Game 5 of the 1956 World Series against the Brooklyn Dodgers.
"I think you guys will realize that we're getting closer to some of our guys," Brown said Thursday when asked about potential deals with Javier and outfielder Kyle Tucker. "At the end of the day I think that's an important part of what we do."
It's important to note that Brown said "some." Could Tucker be next? Perhaps Jeremy Peña or Framber Valdez?
Brown spent the last four seasons with the Atlanta Braves, who have locked up more young players to long-term contracts than anybody in baseball over the last decade.
"We owe that to the fan base to keep the players in the city," he said. "And that's what we plan to do."
Get the Our Esquina Email Newsletter
By submitting your email, you are agreeing to receive additional communications and exclusive content from Our Esquina. You can unsubscribe at any time.