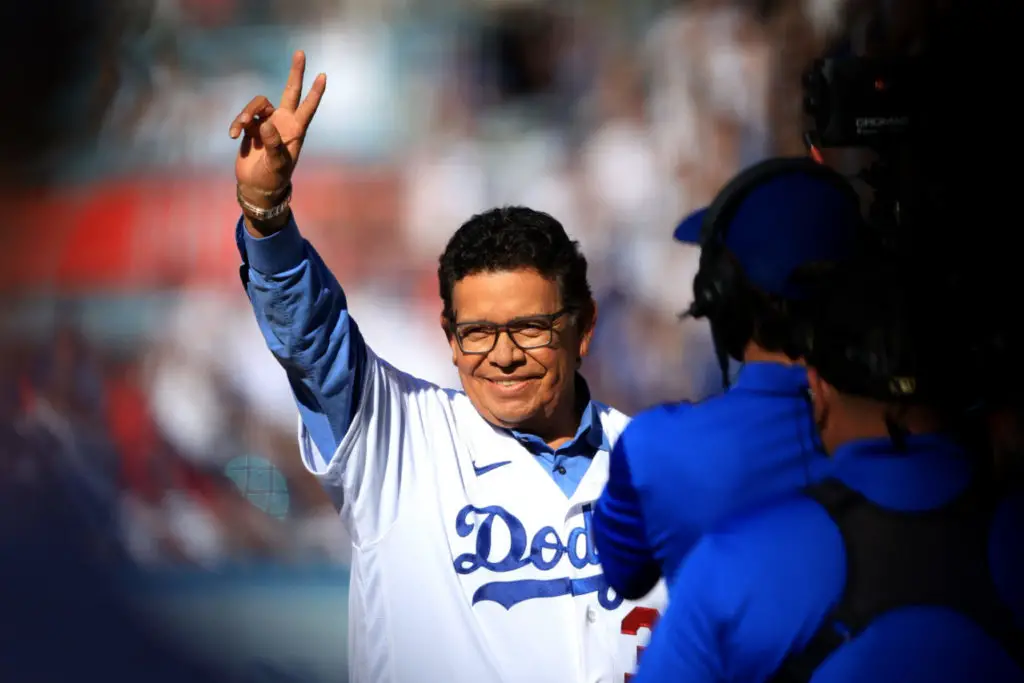 Dodgers to retire No. 34 for Fernando Valenzuela
The Dodgers announce three-day Fernandomania weekend
The Los Angeles Dodgers are finally doing the right thing, officially retiring the No. 34 Dodgers jersey that has belonged to Fernando Valenzuela – and only Valenzuela – since late in the 1980 season. 
This decision is one that most lifelong Dodgers fans have longed to see for at least two decades. This is more than about a number on the back of a jersey. I dare say it's even bigger than Valenzuela himself.
This is about what Valenzuela represents to his native Mexico, to his fellow Mexicans throughout the United States and to the legions of Mexicans and Mexican Americans and Latinos in Southern California and Los Angeles.
For Angelenos like myself, Fernando Valenzuela is the reason we fell in love with baseball. In him, we saw ourselves unlike ever before. We saw our potential, our greatness and our value.
He was my first champion, a figure who showed the world that we can shine on the biggest stage here, too.
Fernandomania weekend
"He created more baseball fans, and Dodger fans, than any other player," said Hall of Fame broadcaster Jaime Jarrín. "Thanks to this kid, people fell in love with baseball. Especially within the Mexican community."
The Dodgers will honor Valenzuela with a Fernandomania weekend from Aug. 11-13 against the Rockies. Fittingly, El Toro will be honored throughout a weekend because one day wouldn't be enough to pay tribute to the six-time All-Star.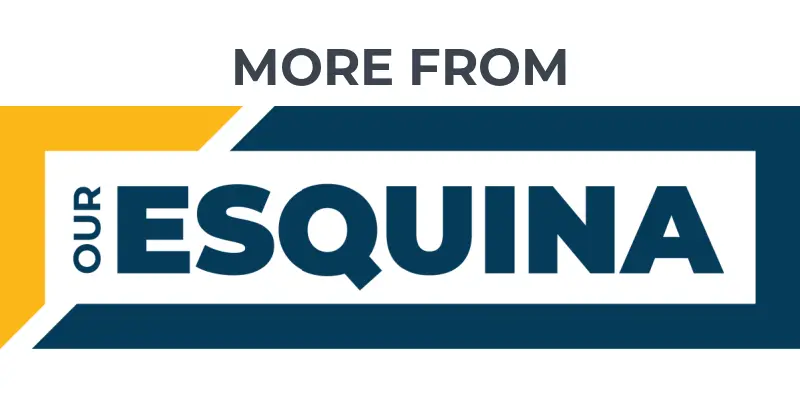 David Benavidez vows to put Plant in hospital
Dominican Republic fields its best WBC team yet
Diana Ordoñez eager to inspire with Dash
Jarrin should know. He was the Spanish-language voice of the Dodgers from 1959-2022. He also served as Valenzuela's interpreter during Fernandomania.  If there's one player who can draw three sellout crowds for his jersey retirement weekend, it's Fernando Valenzuela.
Fernando Valenzuela remains a presence at Chavez Ravine
You cannot walk around Dodger Stadium during the regular season without feeling Valenzuela's presence. You see it in the thousands of fans who show up to games in replica No. 34 Fernando Valenzuela jerseys. His presence is evident in the hundreds of thousands of Mexicans and Mexican Americans who help the Dodgers lead the majors in attendance each year.
Most of those beautiful brown faces throughout the stadium can track their journey to Dodger Stadium all the way back to 1981, the year Valenzuela captivated both sides of the U.S.-Mexico border through Fernandomania.
The baseball history books will show that Valenzuela won the 1981 National League Rookie of the Year and Cy Young Award while helping the Dodgers win the World Series over the Yankees that year. As impressive as those feats were, however, they don't capture Valenzuela's impact on American culture.
He and Hall of Fame Raiders coach Tom Flores brought pride to Latinos and Mexican Americans through their triumphs in baseball and football in the 1980s. Fernando Valenzuela, who made his major-league debut late in the 1980 season, wasn't the first Mexican star in the majors.
Bobby Avila won the 1954 batting crown with the Cleveland Indians, but Valenzuela was the first Mexican superstar and box office sensation in baseball history.
Fernando Valenzuela a box office hit
He was arguably baseball's greatest box office hit in history or at least since Jackie Robinson broke baseball's color barrier in 1947 with the Brooklyn Dodgers. Valenzuela inspired Mexican Americans like me.
He lured our soccer-loving Mexican immigrant parents to Dodger Stadium or other National League stadiums. In many ways, the rookie from Etchohuaquila, Sonora, Mexico, lifted Mexicans out of the shadows. Before Valenzuela, most Americans assumed Mexicans were mainly in the Southwest and California. Throughout that 1981 season, however, Valenzuela lured thousands of Mexican fans to each of his starts on the road.
If you didn't know there were large pockets of Mexicans in New York, Pittsburgh, Cincinnati, Atlanta, Philadelphia or any other NL city in 1981, you found out quickly when Valenzuela pitched in those cities.
Valenzuela helped the Dodgers win the 1981 and 1988 World Series. He played the first 11 of his 17 big-league seasons with the Dodgers, going 141-116 with a 3.31 ERA in Los Angeles. Valenzuela finished his career as the all-time leader in victories (173) and strikeouts (2,074) among natives of Mexico in the majors.
An inspiration  
Valenzuela showed the world that Mexicans could compete and thrive in the majors. He inspired several future big leaguers, including former All-Stars Russ Ortiz and Nomar Garciaparra.
"I am incredibly happy that number 34 for the Los Angeles Dodgers will be retired forever," said Dodgers president and CEO Stan Kasten. "The one question that I continuously get asked, more than anything else, is about retiring Fernando Valenzuela's number. 
"The citywide call by our fans to honor him is truly remarkable. What he accomplished during his playing career, not only on the field but in the community, is extraordinary. He truly lit up the imaginations of baseball fans everywhere. It's hard to envision a player having a greater impact on a fan base than the one Fernando has had."
The Dodgers have traditionally retired only the numbers of Hall of Famers. The franchise made one exception after Jim Gilliam's death. Valenzuela is the second exception.
He'll now join the Dodger Stadium Ring of Honor with Pee Wee Reese's No. 1, Tommy Lasorda's No. 2, Duke Snider's No. 4, Gil Hodges No. 14. Gilliam's No. 19, Don Sutton's No. 20, Walter Alston's No. 24, Sandy Koufax's No. 32, Roy Campanella's No. 39, Jackie Robinson's No. 42, and Don Drysdale's No. 53. Hall of Fame broadcasters Vin Scully and Jarrín are also in the Ring of Honor.
"To be a part of the group that includes so many legends is a great honor," Valenzuela said. "But also for the fans — the support they've given me as a player and working for the Dodgers, this is also for them.  I'm happy for all the fans and all the people who have followed my career. They're going to be very excited to know that my No. 34 is being retired."
Get the Our Esquina Email Newsletter
By submitting your email, you are agreeing to receive additional communications and exclusive content from Our Esquina. You can unsubscribe at any time.