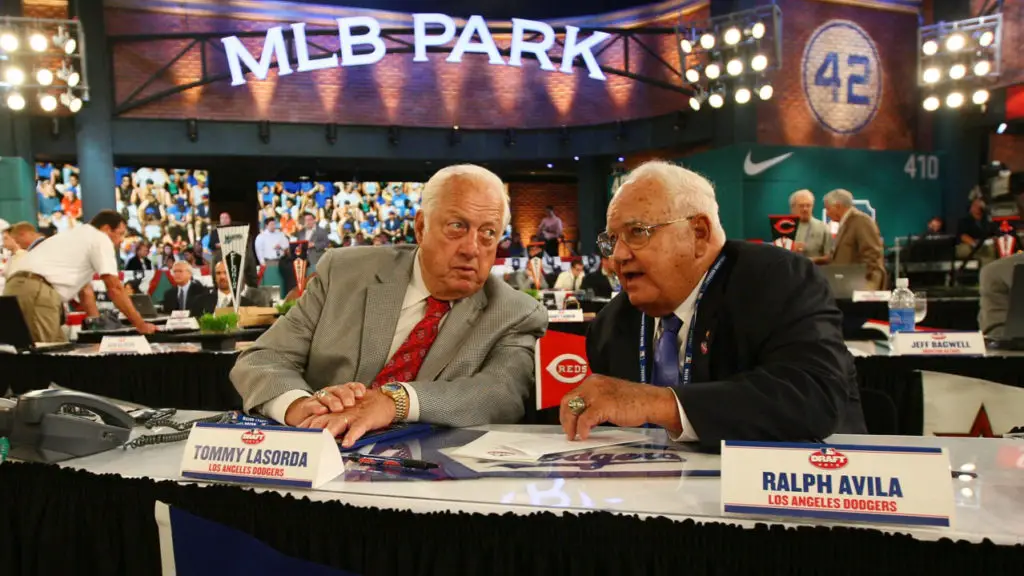 Remembering legendary scout Ralph Avila
Ralph Avila legacy extends beyond the Hall of Famers he signed
Once Pedro Martinez was done acknowledging his family and dignitaries during his Baseball Hall of Fame induction speech in 2015, he turned his attention to one man. He looked into the crowd and paid tribute to Rafael Avila, the legendary Dodgers scout known as Ralph Avila.
As the baseball world mourns Avila, who died on Jan. 30, we remember how Martinez's 2015 speech captured part of the legendary scout's legacy. Martinez was an example of Avila's great eye for talent. More than that, however, the second Hall of Famer from the Dominican Republic is proof that Avila didn't just sign his ballplayers. 
Avila, who founded the Dodgers' academy in the Dominican Republic, nurtured the kids he signed. He educated them, taught them English, discipline and how to adapt to life in a new country. 
"When he signed a player, not only did he see some degree of talent, but later he treated them to an education," said Avila's son Al, the former Detroit Tigers general manager. "He wanted him to learn and wanted him to get educated.
"That was his main focus. He was really the first one that I know of that started teaching players the English language, the difference in American culture and how to survive in the United States, like going to the grocery store."
Ralph Avila, an educator beyond the diamond
Ralph Avila was a trailblazer in Latin American scouting and player development for the Dodgers organization. The former Cuban refugee died at the age of 92 in South Florida. He is survived by his wife Gloria, two sons, Ralph Jr. and Al, six grandchildren and four great-grandchildren.
Ralph Avila had baseball in his blood before he got his start with the Dodgers. He was a semi-pro baseball player in his native Cuba until he fled to Florida in 1961. Avila arrived in the United States with nothing more than the clothes on his back and a young family.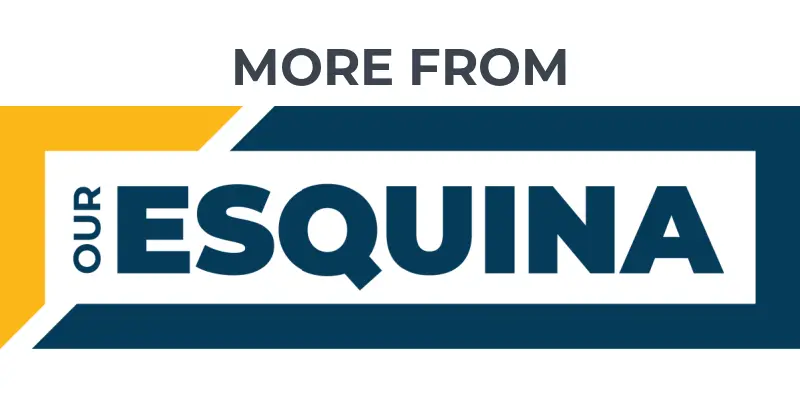 Dodgers to retire No. 34 for Fernando Valenzuela
David Benavidez vows to put Plant in hospital
Dominican Republic fields its best WBC team yet
With the help of the American Red Cross, he was placed in Omaha, Neb., briefly before he returned to South Florida. In 1970, Avila joined the Dodgers' organization as a part-time scout in Latin America.
He found most of his talent in the Dominican Republic. Ramón Martinez, Pedro Martinez, Raúl Mondesí, Candy Maldonaldo are just a few of the big leaguers he signed. Pedro Martinez, who has followed his Hall of Fame career with a successful broadcasting career, told the world about Ralph Avila during his induction speech in 2015. 
'An icon of Latin America'
"After I thank God for the beautiful family that's witnessing what we have today, right away I have to thank Avila, Rafael Avila," Martinez said in his speech in 2015. "The man with the biggest history as far as ballplayers coming out of the Dominican Republic, just if you didn't know, that's Rafael Avila over here.
"My first mentor and my papaito … signed more than 50 players that have made it to the big leagues. Rafael Avila (was) an icon of Latin America, and a symbol of baseball in the Dominican Republic."
Many of the players Ralph Avila signed in the Dominican Republic have reached out to his family to offer condolences over the last week. Some will attend his funeral Tuesday in Pembroke Pines, Fla.
During his time scouting in the Dominican Republic, Avila helped establish the Dominican Summer League. He worked with the oldest franchise in the Dominican winter league, the Licey Tigers, and the Dominican national team.
In 1986, the Dodgers and Avila developed Campo Las Palmas, MLB's first baseball academy in the Dominican Republic. The Dodgers' facility served for scouting operations as well as year-round training.
Avila was named the Dodgers' regional coordinator, director, and vice president from 1987 through 1991. 
Charitable heart
Avila and the Dodgers continued to make an impact by establishing a school in Santo Domingo called Futuro Vivo, meaning the Living Future. The school helped disadvantaged children by offering nutrition, education, and medical assistance to those in need.
Avila retired after the 1999 season, but he continued working with the Dodgers as a special advisor in the scouting department until 2021. He received numerous honors, including the first International Scout of the Year Award in 2006 from MLB. 
After Avila and the Dodgers established the first MLB baseball academy in 1987, the other teams followed. There were only 24 Dominican players in MLB before the Dodgers made Ralph Avila a scout in 1970. 
All but one of the Dominicans in the Hall of Fame were signed after Avila and the Dodgers led the way in the establishment of MLB baseball academies in the Dominican. 
Ralph Avila's Impact on the Dominican
Pedro Martinez was the second Dominican to make it into Cooperstown in 2015, following San Francisco Giants legend Juan Marichal. Vladimir Guerrero became the third in 2018. David "Big Papi" Ortiz joined them in Cooperstown in 2022. 
The next Dominican to make it into the Hall of Fame might be another kid Avila signed. Avila spotted a skinny, 130-pound Adrian Beltre working out at the Dodgers facility in 1994. Well, Beltre will likely become the fifth Dominican to be inducted into the Hall of Fame in 2024.
Martinez and Beltre are merely the greatest of the stars Avila signed. Hundreds of others never made it to the majors. Avila helped some of them find jobs in baseball in player development or scouting. 
Many of those folks have been calling to express their condolences leading up to the funeral. 
"It's a special feeling," Al Avila said. "We're very humbled and very appreciative of all the messages we've received and people memorializing my dad. Obviously for us we're very appreciative. 
"Even the Dodgers, they've been outstanding on this. I know in Dodger Stadium they had him up on the billboard."
'Forever Abuelo Dodger'
Ralph also got to see his son Al become the first native of Cuba to serve as a full-time GM in MLB history in 2015. When Al was promoted to GM by the Detroit Tigers he became the third Latino GM in baseball history. His grandson Alex Avila, who currently serves as an MLB network analyst, was an All-Star catcher.
Alex Avila left a touching message on Twitter in memory of his "Forever Abuelo Dodger!"
The baseball world will miss Ralph Avila. His legacy will live on through the impact many international players who make their dreams become a reality. The man who once received help from the American Red Cross also leaves a legacy of charitable efforts in the Dominican Republic and South Florida.
"He was a great baseball man," Al says of his father. "But he was also a very charitable man. He helped out a lot of people. He helped found an orphanage and school. People that needed help, he went out of his way to help. That was something for me that was very special. He took care of his people."
Get the Our Esquina Email Newsletter
By submitting your email, you are agreeing to receive additional communications and exclusive content from Our Esquina. You can unsubscribe at any time.