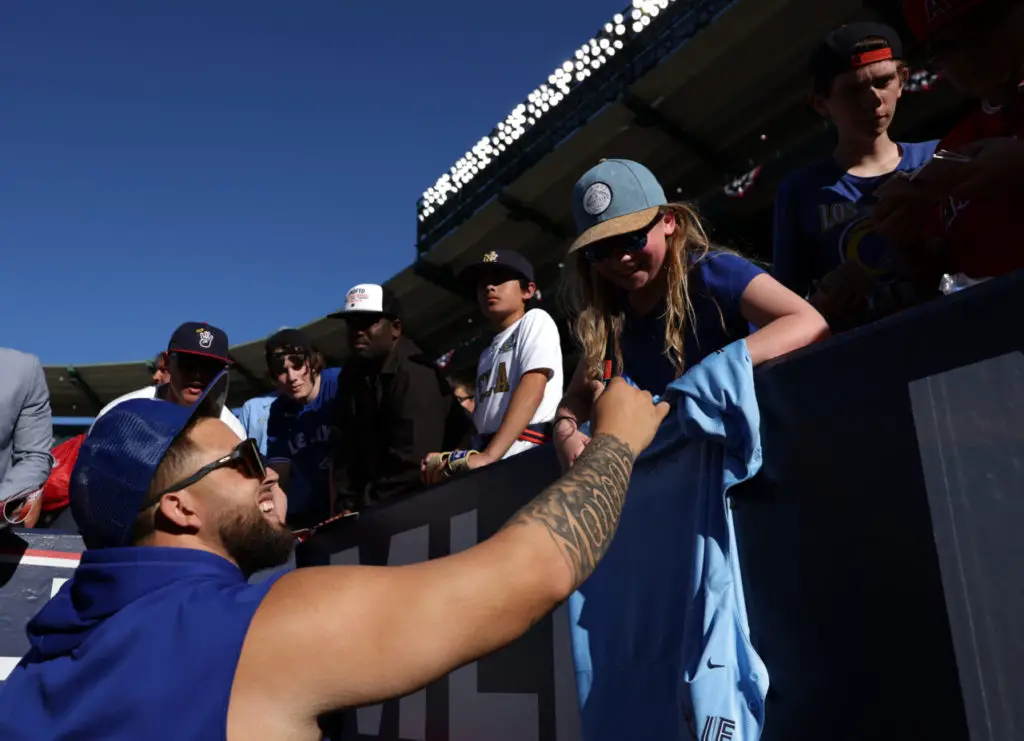 Blue Jays ace Alek Manoah was meant to pitch
Alek Manoah credits his father with setting him on path to major
HOUSTON – At three years old, Alek Manoah joined his older brother, Erik Jr., at one of his Little League baseball practices. The moment he grabbed a baseball, Alek knew it was meant to be. 
Erik Manoah Sr. introduced his sons to the game of baseball in Miami. He saw potential in Erik Jr. and Alek as soon as they threw the baseball to each other.
"He was the one that put the ball in our hand," Alek Manoah said.
The Toronto Blue Jays' 6-foot-6 ace didn't start as a pitcher growing up, though. Alek was the starting catcher for his travel ball team when he started playing baseball.
Late to pitching
He started to grow while attending South Dade High in Homestead, Fla. That's when he transformed into a first baseman who occasionally closed games as a relief pitcher.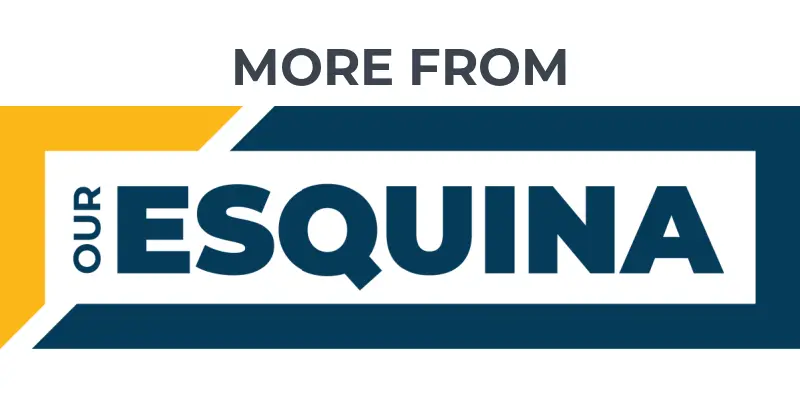 U.S., Mexico set joint Women's World Cup bid
Digging Deep: Mexico GM Rodrigo Lopez
Mauricio Dubon keeps hitting in Altuve's absence
Undrafted out of high school, Alek realized he was a better pitcher than a hitter at the University of West Virginia.
"Sometimes you don't do what you wanna do, you do what you have to do," he said. "This is what I love to do. Being out there pitching, especially learning from the catcher's side, I love it."
Scouts clearly loved him as a pitcher too. The Blue Jays picked him with the 11th overall pick in the 2019 draft. Two years later, he was in the majors. Alek Manoah made his major league debut in 2021. He blossomed into an All-Star and Cy Young Award contender in 2022. 
Manoah posted a 16-7 record with a 2.24 ERA and 180 strikeouts over 31 games last season. He also earned a trip to Los Angeles to pitch in the 2022 All-Star game. He struck out William Contreras, Joc Pederson and Ronald Acuña Jr. while being mic'd by FOX.
Manoah finished third in the American League Cy Young race behind White Sox pitcher Dylan Cease and former Astros pitcher Justin Verlander.
Alek Manoah motivated by Cy Young finish
Going into the off-season, the 25-year-old knew he was so close to his first Cy Young award. Instead of being down about the outcome, he used it as motivational fuel.
"I think it's just being that close and knowing that I can do so much better," he said, "So that was my motivation this off-season. I was that close and I knew there were areas I could be so much better."
The Blue Jays finished the 2022 season with a 92-70 record to earn an AL Wild Card. They lost to the Seattle Mariners in the Wild Card. They have a young, talented core with a mix of veterans who have touched and smelled the Commissioner's Trophy. 
Blue Jays outfielder George Springer, the 2017 World Series MVP, believes Manoah is special anytime he takes the mound.
"Just the way he competes, he never backs down," Springer said of Manoah. "He's never scared of a challenge. As a guy that plays behind him, to know he cares, and has that fire is just awesome."
Blue Jays All-Star catcher Alejandro Kirk always has a front seat when Manoah is on the bump. Kirk admires the way the Big Puma prepares himself before each start. 
"He's one of the best," Kirk said. "I mean his work ethic is unbelievable. Every fifth day he knows he has to go out there, compete, and he prepares himself very, very well."
Miami roots
Before Manoah moved to Homestead, Fla., he grew up in Miami, where baseball is one of the most popular sports in the Latino community. Every time the Cuban American stepped on the field in Miami, he knew the atmosphere was going to be electric. 
"It's huge," he said about baseball in Miami. "I feel like that's the hotbed for baseball, Hispanics and any kid that really wants to play competitive baseball.
"You have fans with the pots and the pans, the parents, y el abuelo y la abuela, and everybody coming together for a 10-and-under game on a Tuesday night."
Now, Manoah pitches in more hostile environments such as Yankee Stadium, Fenway Park. The atmosphere back home helped prepare him to play in the majors.
Get the Our Esquina Email Newsletter
By submitting your email, you are agreeing to receive additional communications and exclusive content from Our Esquina. You can unsubscribe at any time.