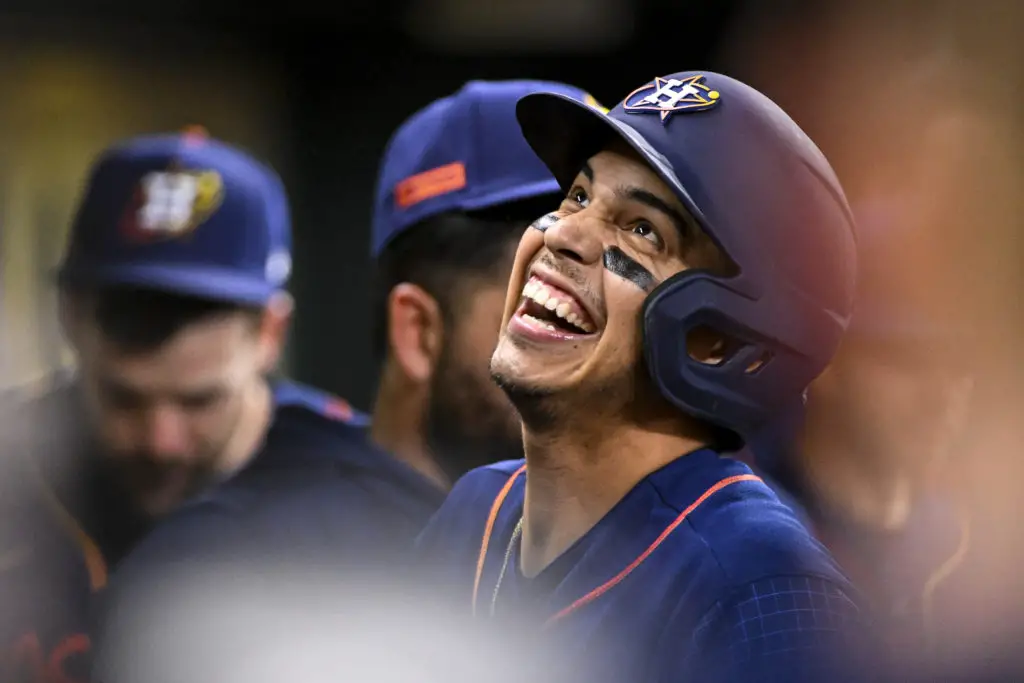 Mauricio Dubon keeps hitting in Altuve's absence
Honduran Mauricio Dubon extends hitting streak to 13 games
HOUSTON – Long before Mauricio Dubon arrived in America, Astros fans were privileged to see astounding second basemen throughout the franchise's history. Hall of Famers Joe Morgan and Craig Biggio spent many seasons as Houston's second basemen.
Biggio spent 15 of his 20 years with the Astros at second base. Morgan anchored second in Houston for a decade. 
Likely Hall of Famer Jose Altuve has manned the position since 2011. Now, an unfortunate injury during the World Baseball Classic made way for Mauricio Dubon, a familiar face, to hold down the position.
Dubon, 28, has been stellar filling in for Altuve, who is out until June with a broken right thumb. He has consistently received more playing time while leading off. 
Dubon has "been really good," Baker said. "He's been putting the ball in play. (He) has been using the whole field. He's been doing his thing."
Mauricio Dubon has played in 14 of the Astros' games this season. He extended his career-long 13-game hitting streak Tuesday night against the Blue Jays.
His hitting streak was in danger of ending until the eighth inning, when he legged out and infield single.
Mauricio Dubon settles in
Dubon is hitting .345 (19-for-55) with 11 runs, three doubles and three RBIs during his streak, which is the longest of the season in the American League.
The San Pedro Sula, Honduras, native was initially called out when he hit a soft grounder to short in the eighth inning of a 4-2 loss at Minute Maid Park. All-Star Bo Bichette made a great attempt to get him out. However, the reply showed that Dubon was safe. 
"I thank the Lord today," Dubon said. "I was running and hoping my hamstring didn't blow. I think that was the fastest I've ever run."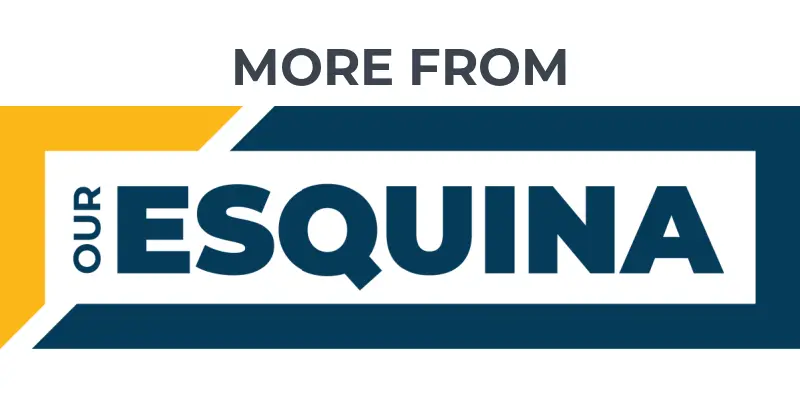 Alejandro Kirk is a rare star catcher from Mexico
Martin Maldonado makes ESPN history with ease
Javier Assad builds on Tijuana's baseball legacy
King Ryan Garcia vows to destroy Tank Davis
With Bryson Stott losing his 16-game hitting streak in the second game of the Phillies' double-header, Dubon now holds the longest active hitting streak in the majors. 
The 6-foot utility player attributes his fast start to a simple approach. He's trying not to do too much and take what the pitcher gives him. Also, he credits his acclaimed teammates for guiding him during his tenure with the Astros.
Learning from star teammates
"I pick their brains, I've got the best players with me," Dubon states. "I've got Michael Brantley, (Yordan) Alvarez, and Altuve, the best hitters in the game. It would be dumb for me to not pay attention to what they have to say about everything. 
"I pride myself (on) listening to what's going to work for me, and its been working."
Dubon is already in the baseball history books. He followed Gerald Young as the second player from Honduras to play Major League Baseball. Moreover, last November Dubon became the first Honduran to win a World Series championship.
Mauricio Dubon was traded by the Giants to the Astros last May. Dubon helped the Astros win a World Series by playing both infield and outfield.  
"It's a crazy feeling," he says. "Especially knowing (I'm) that person with that responsibility. It's something that I know I'm always going to remember."
Being in Houston, where the population of Hondurans is high, gives Dubon a chance to lead the charge for more diversity in the game. With his hot start and championship win, he can certainly help improve the number of Hondurans in the game. 
All the while, making a case to the Astros that he is potentially ready to solidify himself as an everyday player. 
Get the Our Esquina Email Newsletter
By submitting your email, you are agreeing to receive additional communications and exclusive content from Our Esquina. You can unsubscribe at any time.