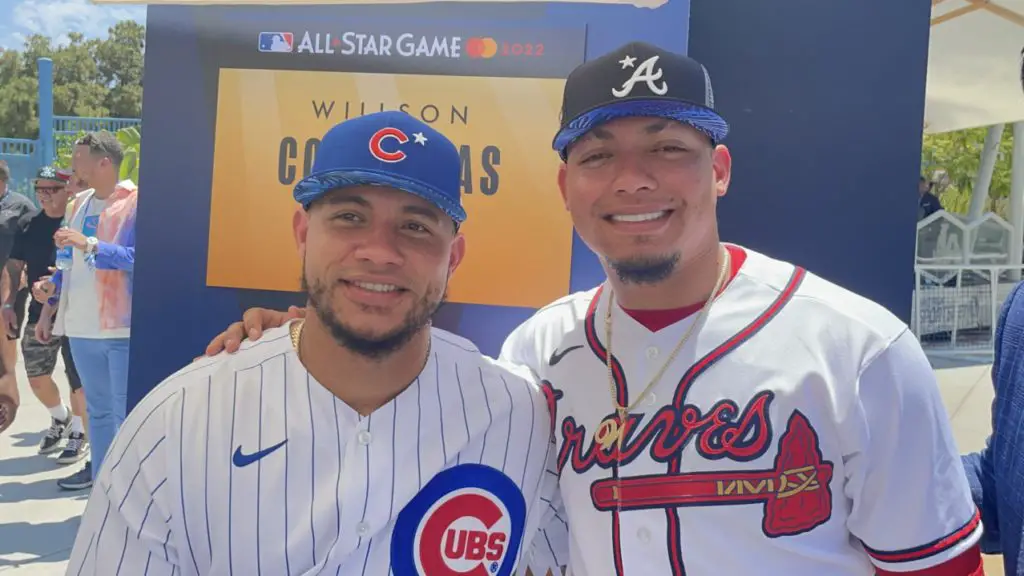 William and Willson Contreras cherish family All-Star moment
The Contreras are the first set of siblings at the same All-Star Game in 30 years
LOS ANGELES – Shortly after arriving in the City of Angels, the Atlanta Braves' William Contreras and the Chicago Cubs' Willson Contreras embraced and reminisced. This was part of the dream all along.
The Midsummer Classic was part of the reason they devoted so many hours practicing at their home in Puerto Cabello, Venezuela. The ultimate goal was to reach the majors, obviously. But when Wuilliam and Olga Maria Contreras' boys let their imaginations run a bit as children, they dreamed of World Series titles and All-Star Game appearances. 
More than that, they dreamed of playing in those events together as All-Star teammates.
'Finally did it'
"We finally did it," the brothers told each other after their embrace Sunday at the All-Stars' hotel. 
Those childhood dreams will officially come true Tuesday night at Dodger Stadium. Willson Contreras, a three-time All-Star, will start behind the plate and bat sixth for the National League. His younger brother William will bat seventh and serve as the NL's designated hitter. 
"It was a dream coming true," Willson said. "Coming from Venezuela to here, it's just amazing. I'm really proud of my brother because I have shared a lot of experiences with him. He's making an adjustment at the right time. That's why I think he deserves to be on the All-Star [team]."
The Contreras are the fifth set of siblings to play in the same All-Star Game. They're the first brothers in the Midsummer Classic since Puerto Rico's Robbie and Sandy Alomar in 1992. 
Moreover, they're the first set of siblings to hit back-to-back in the All-Star Game since the Brooklyn Dodgers' Dixie Walker and the Philadelphia Phillies' Harry Walker did it 75 years ago in 1947, the year Jackie Robinson broke baseball's color line.
William Contreras settles into majors
Cardinals pitcher Mort Cooper and New York Giants catcher Walker Cooper became the first set of siblings to play together in the All-Star Game when they were NL All-Stars in 1942 and 1943. Yankees icon Joe DiMaggio and Dom DiMaggio of the Red Sox were AL All-Star outfielders together in 1949.
"We were always united and we were always training together," William Contreras said. "And we always had the dream that we'd be together soon. We dreamed of being together in the All-Star Game, but it was always working."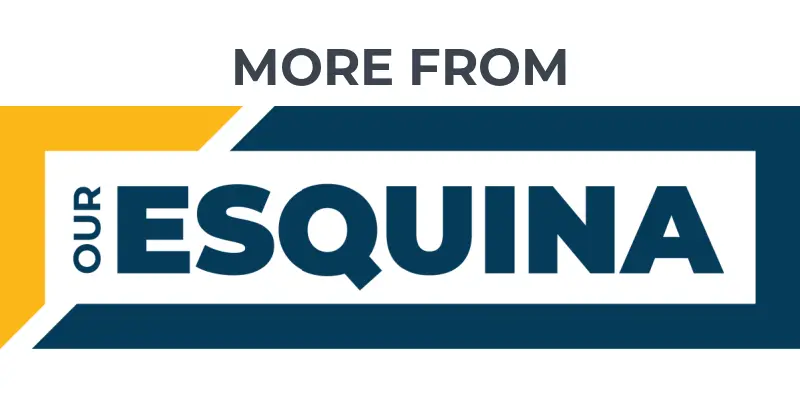 Although some say that William is ahead of where his brother was at a similar age, he's barely establishing himself in the majors this year. He made his big league debut at 22 in 2020 with the Braves, getting 10 at-bats over four games. 
William Contreras played in 52 games last year for the World Series champion Braves, but he was limited to one plate appearances in the Division Series. He didn't play in the National League Championship Series or World Series.
He is having the season of his life so far this year with 11 home runs and 23 RBIs over the 46 games. Bryce Harper edged out William Contreras in the fan voting for the NL's starting designated hitter. Harper couldn't participate because of a broken thumb, though, giving Contreras his shot at the Midsummer Classic. William and his parents were together in Atlanta when he received the All-Star call.
Willson Contreras braces for trade
"When they found out that he was in the All-Star Game, they started crying," WIllson Contreras said. "I put myself in their shoes. I think that as a parent it has to be the best feeling in the world. 
"As a parent, I don't know, I have to put myself in their heart to know what they feel. What I'll always be thankful for is the way that they raised us."
Willson, who helped the Cubs with the 2016 World Series, is in his third All-Star Game and first since his second in a row in 2019. He is hitting .253 with 13 home runs and 35 RBIs. 
His days on the north side of Chicago appear numbered, though. The Cubs are expected to trade Willson Contreras to a contender. 
Willson was asked about the trade speculation often Monday. Guys are traded all the time, though. What makes this year so unique is the siblings' All-Star reunion at Dodger Stadium.
No brothers from Venezuela have played in the All-Star Game together.
Wuilliam and Olga Maria Contreras' boys from Puerto Cabello are ready to make history, share some hugs and a few tears along the way.
"I don't even know what to tell you, honestly," Willson said. "We're living the dream. We're living a dream that any family would love to have, and we're trying to enjoy it to the maximum. 
"I'm proud of my brother for all the work that he's done. I'm proud of myself for all the work that I have put in to get here. I hope that this is the third of many for me and the first of many for my brother."
Get the Our Esquina Email Newsletter
By submitting your email, you are agreeing to receive additional communications and exclusive content from Our Esquina. You can unsubscribe at any time.