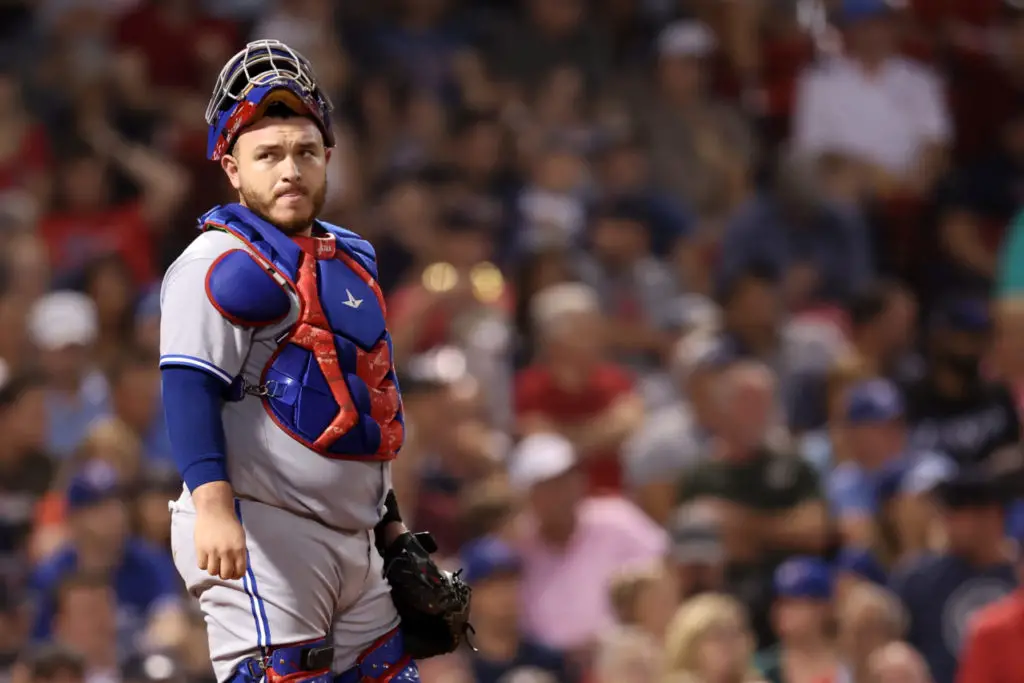 Alejandro Kirk is a rare star catcher from Mexico
Alejandro Kirk fits in well on Toronto's young, talented roster
HOUSTON – At 24, Alejandro Kirk can already be considered the greatest major league catcher to come out of Mexico. The Toronto Blue Jays' young All-Star, however, modestly dismisses such praise.
The stout 5-foot-8 backstop smiles humbly when told that Rodrigo Lopez, the general of the Mexican team in the 2023 World Baseball Classic, said Mexico has never had a catcher like him.
"It feels good that people think of you that way," he said. "But I think we've had a lot of good catchers on the national team, but it feels good too."
Kirk actually had to skip the 2023 WBC because he arrived late to spring training to be at the birth of his daughter Emilia. The native of Tijuana and his wife Sofia Castañeda welcomed their baby in late February.
Special time for Alejandro Kirk
The baby's birth capped what had been the best calendar year of Kirk's career. Although he made his debut at 21 years old during the Covid-shortened 60-game season in 2020, he settled into the majors in 2021 and blossomed into an All-Star in 2022.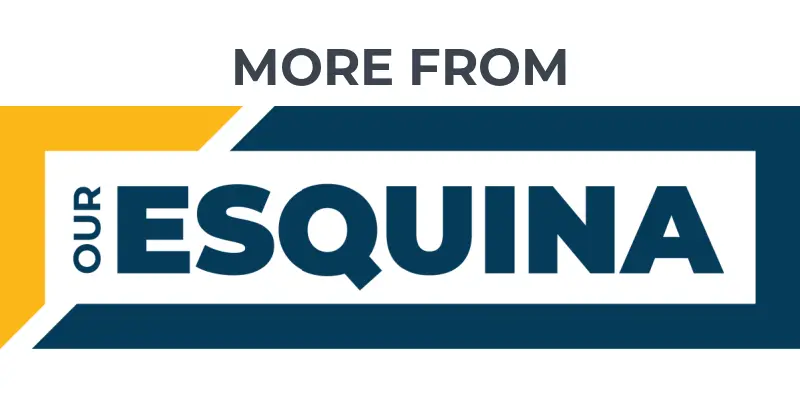 Martin Maldonado makes ESPN history with ease
Javier Assad builds on Tijuana's baseball legacy
King Ryan Garcia vows to destroy Tank Davis
Language barrier not a pitch clock problem
He had career highs in games played (139), home runs (14) and RBIs (63) last season. Kirk also earned his first All-Star berth and first Silver Slugger Award in 2022.
He also played a prominent role in the pregame festivities at Dodger Stadium during the All-Star Game at Dodger Stadium. A day after saying he hoped to meet legendary Mexican pitcher Fernando Valenzuela, Kirk was asked to catch the ceremonial first pitch from the Dodgers icon.
Kirk had one of the best seats in the house as mariachi music played in the background and the sellout crowd roared while Valenzuela threw the first pitch. The invitation to catch the first pitch was quite the treat for a Mexican who never attended a game at Dodger Stadium even though he grew up two hours away. 
Playing at Dodger Stadium had been one of his childhood dreams. Now, he's among the best catchers in the majors. 
"As a child you always dreamed of this," he said. "Thank God we're living out our childhood dreams, but more than anything now we dream of a World Series and remaining healthy to help the team."
Talented young core
Alejandro Kirk is part of a young core of All-Stars in Toronto. He somewhat blends in behind the scenes on a team with All-Stars Vladimir Guerrero Jr., Bo Bichette and Alek Manoah and veteran All-Star George Springer.
Kirk has become a fan favorite in Toronto with his bat and arm. According to Baseball Reference, he's most similar as a batter to Tampa Bay Rays young star shortstop Wander Franco. That's a heck of a comparison, but that's not it.
Guardians All-Star Andres Gimenez and Astros World Series and ALCS MVP Jeremy Peña are among the top four most similar batters to Kirk, according to Baseball Reference.
"Kirky is probably one of the best in the league in bat-to-ball skills," said Blue Jays infielder Cavan Biggio, the son of Hall of Famer and 3,000-hit club member Craig Biggio. "He's super short to the ball, through the ball, which is ideal in a swing. 
"The first time I met Kirky, he was a minor-leaguer. You look at him and you probably have the same reaction to seeing him. This guy is a catcher. This guy plays baseball. Then he steps on the field and this guy looks the part. That's how talented he is."
Kirk was developed through the baseball academy in El Carmen, Nuevo Leon, Mexico. His hometown Tijuana Toros then signed him. Weighing over 260 pounds as a 16-year-old, Kirk's figure gave the Blue Jays pause.
Smart investment for the Blue Jays
Nonetheless, they loved his swing. The Blue Jays paid the Tijuana Toros $30,000 for his rights in 2016, the year they gave Guerrero a $3.9 million signing bonus. Both men rose quickly through the minors.
Kirk's the latest star to come out of Tijuana. He joins former All-Star Adrian Gonzalez, who was born in San Diego and raised on both sides of the Tijuana-San Diego border.
"There's a lot of talent in Tijuana," he said. "We've seen a lot of people come out of there. More than anything, we want to inspire children so they keep following their dreams."
Albert Pujols was Kirk's favorite player as a child, but he also looked up to Gonzalez. Although he's too young to have seen Valenzuela play, every Mexican baseball player knows what Valenzuela meant to both sides of the border.
Now, Kirk is making his own name in Canada while distinguishing himself unlike any Mexican catcher before him.
Get the Our Esquina Email Newsletter
By submitting your email, you are agreeing to receive additional communications and exclusive content from Our Esquina. You can unsubscribe at any time.