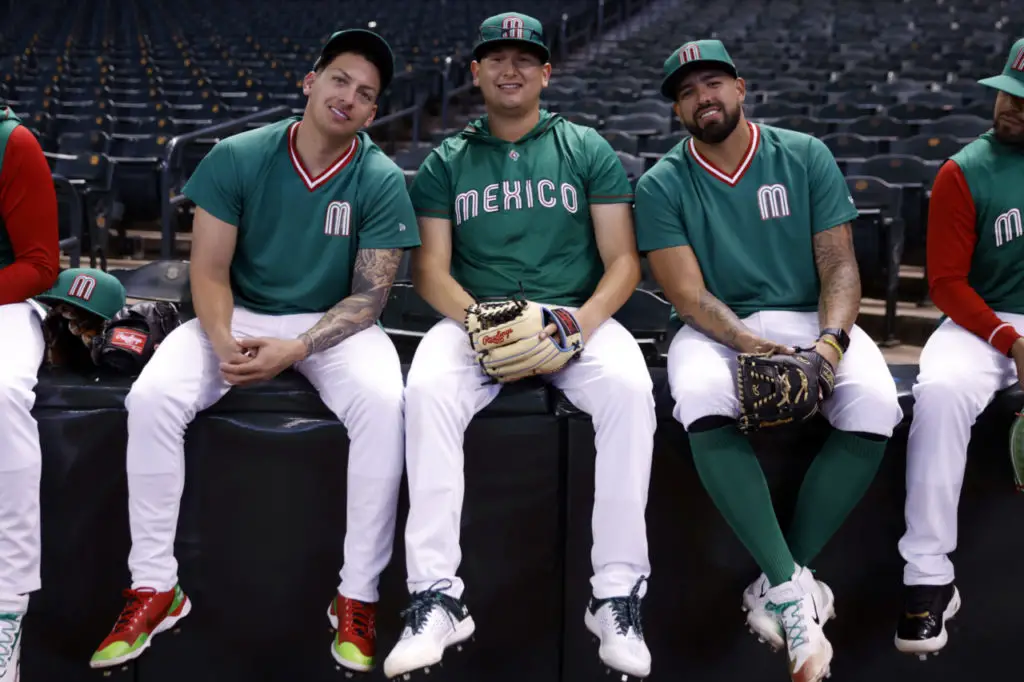 Javier Assad builds on Tijuana's baseball legacy
Javier Assad bet early on himself
Growing up in Tijuana, Mexico, Javier Assad often watched his uncles play in La Liga De La Mesa near home. While at these games, the Cubs minor leaguer would watch youngsters playing on another diamond.
He would beg his dad Javi to let him play, but the elder Assad would decline. The elder Assad would tell Javier that the kids playing on the other diamond were older. So a young Assad made a bet with his dad that changed his life.
"I bet him my weekly dollar allowance that I could play with them," Javier Assad said. "And he took me over. That day we confirmed they were my age. That was the day I started to play organized baseball."
After his pitching performance helped Mexico make a historic run in the 2023 World Baseball Classic, many Mexicans around the world and, especially, in his home state of Baja California are glad he made that bet. 
Gonzalez Baseball Academy product
That wager started a career that looks promising for the Mexican righthander who now dons Class AAA Iowa Cubs pinstripes. Assad credits his family with nurturing his passion for baseball. His uncles and maternal grandfather played ball in Tijuana. 
Baja California is the state that produced Adrian 'El Titan' Gonzalez, Edgar Gonzalez, current Toronto Blue Jays All-Star catcher Alejandro Kirk and Assad's team Mexico pitching teammate Erubiel Armenta. The Gonzalez brothers were actually born in San Diego, but they spent much of their early childhood on the Mexican side of the border in Tijuana.
Assad is grateful to have been developed at the González Baseball Academy (Academia de Beisbol Gonzalez).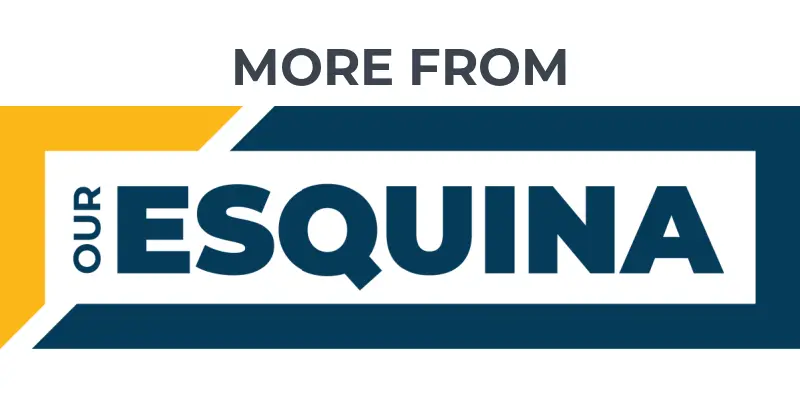 King Ryan Garcia vows to destroy Tank Davis
Mexican women's national team rewards fans
Language barrier not a pitch clock problem
"I actually played in a showcase type tournament when I was younger," Javier Assad said. "Several Mexican clubs tried to sign me. But thanks to the Gonzalez Academy, I was able to continue studying while also playing baseball. Then later I was able to play professionally in the Mexican minors and sign with the Cubs."
The Gonzalez Academy is managed by the famed Gonzalez family, which produced two major league siblings – Adrian and Edgar Gonzalez.
Strong mound presence
Edgar Gonzalez, who played two seasons in the majors, remembers a young Assad arriving when he was 12 years old. Javier Assad's mound presence stood out right away.
"What will always stand out to me about Javier was this one time when he was pitching in the amateur league in Tijuana," Gonzalez said. "He gave up a home run and his reaction wasn't to get mad or frustrated. He actually laughed it off and remarked 'sheesh they crushed that ball.'"
"What impressed me about that is he didn't let the homer get in the way of his focus on pitching, and he went right back to work throwing strikes. I knew he could be successful because he could quickly get over a bump in the road and move forward."
That mentality is what has helped Assad overcome the odds.  It wasn't easy for him to garner a contender because of the velocity on his fastball. He had a good pitching repertoire, but he didn't light up the radar gun.
"We struggled for a bit getting him signed," Edgar González said. "But at the time I was in the Cubs organization and took him to Arizona for a tryout. They watched him do a bullpen session. 
"While his pitches weren't the fastest, his control of all his other pitches stood out enough that they signed him, and it has to do with the fact Javier doesn't get nervous. He tosses strikes, has control and he's a great talent."
Increased velocity
Assad's speed has gone up. His fastball averaged 95.1 mph against the United States in the World Baseball Classic. He even hit 97 mph that night.
Assad was up to the task against a U.S. lineup that was as strong as it gets, all while living out his dream to represent Mexico on the international stage. It's been surreal for Assad. In the last two years he has lived out his two biggest dreams – reaching the big leagues and pitching for Mexico.
He made his big league debut with the Cubs last August. Assad actually made the Cubs' Opening Day roster this season. He was optioned back to Class AAA Iowa after posting an 0-1 record and 12.46 ERA in 4 1/3 innings over his first two relief appearances.
"I was in our hotel in Iowa and I got a text message that they were looking for me," he recalled. "And I literally jumped on my bed and told my wife, 'I think it's big news because I had been pitching well. 
"A couple minutes later they called me congratulating me and telling me I was getting called up to the Major League club and I needed to get ready to go because I was going to be pitching the first game of a double header."
Dream fulfilled
There are ballparks and then there is Wrigley Field in Chicago. Assad's first trip to the friendly confines was  to pitch in his first game in the big leagues. He was focused on his job and was glad to have support from his wife and familia.
"I was super excited, had lots of adrenaline and was just happy," he said. "It was sincerely incredible, but I was focused. Having my family there made everything even more special."
This spring fulfilled a second dream wearing Mexico's green, white, and red  in the country's best  run at the World Baseball Classic.
"Making the big leagues will always be the biggest goal," he said. "But playing for Mexico was something that was very special for me and something I really enjoyed and was an unforgettable experience."
Former Padres pitcher Jake Peavy was Assad's favorite big league pitcher as a child. But Adrian Gonzalez's success in the big leagues was an inspiration for a young Mexican with big baseball dreams.
Assad is now getting stretched out as a starter with the Iowa Cubs. If we know anything about Assad, we know he won't let the setback distract him. He would bet you on it.
Get the Our Esquina Email Newsletter
By submitting your email, you are agreeing to receive additional communications and exclusive content from Our Esquina. You can unsubscribe at any time.