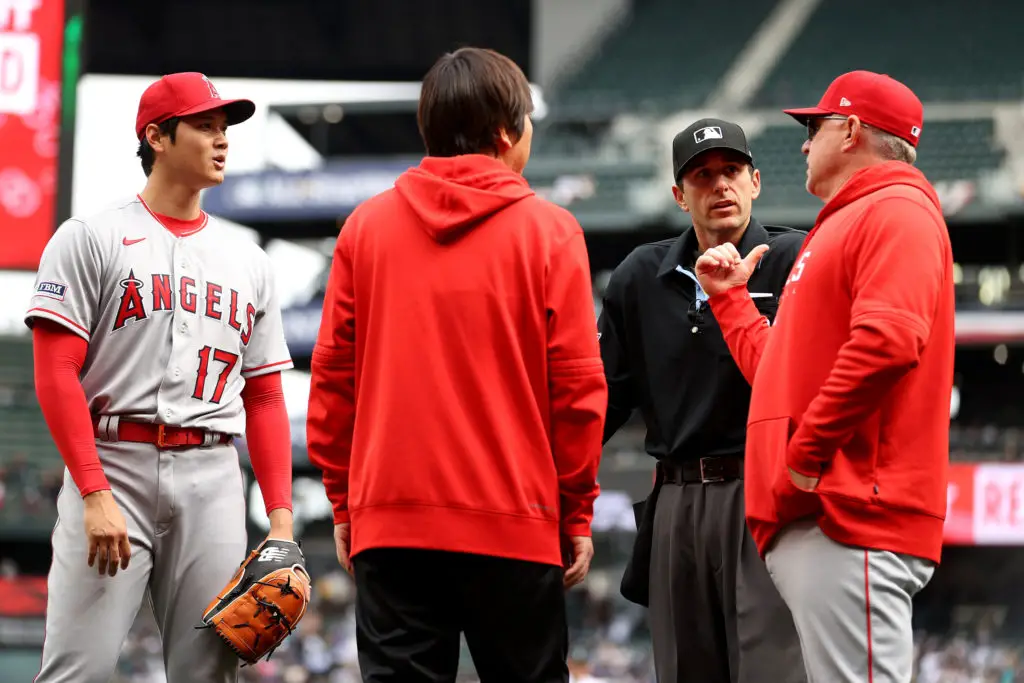 Language barrier not a pitch clock problem
So far, so good for baseball's new rules.
Major League Baseball's pitch clock is an issue for foreign-born players. At least that's what San Francisco Giants manager Gabe Kapler seems to think.
Ahead of Monday's game between the Giants and Dodgers, Kapler addressed this issue with beat reporters in San Francisco.
"These are brand new rules," he said. "(They're) not guaranteed to understand something they've been doing for a really long time because of the language barrier. Now you're layering on brand new rules and the language spoken at the plate is English. I just don't think that's fair. I don't think that's good.
"What I think makes a lot of sense is, any native Spanish-speaking player that we have- right now that's Thairo (Estrada). If there's anything Thairo doesn't understand, he can call somebody out and have that conversation together."
There's a contradiction within Kapler's statement. 
On one hand, he's saying there's a disadvantage because of the language barrier. On the other hand, he admits to advising his players to call somebody to interpret what is being communicated.
So, is there really an issue? I think it's too early to make a clear decision on this.
Nothing to see here… yet
The only evidence of a language barrier being an issue with the pitch timer occurred when Shohei Ohtani was called for violations on the mound and at the plate last week. That was resolved when Ohtani and Angels translator Ippei Mizuhara discussed with home plate umpire between innings.
Ohtani hasn't violated the pitch clock since.
As of 2016, all 30 MLB teams are required to have a full-time interpreter. Prior to this, some non-English speaking players were uncomfortable discussing baseball on and off the field.
This hasn't completely remedied the issue, but it has vastly improved communication with foreign players.
The truth is, it has only been two weeks since the season started. 
As of Monday, there have been 0.85 clock violations per game. Only 55.2 percent of games have had at least one violation. 
That's an impressive number considering how early in the season it is. It is expected to decrease as players become acclimated to the rules.
I appreciate Kapler's concern for non-English-speaking players. It's absolutely important to even the playing field as much as possible.
However, we'd be remiss if we didn't credit the game for the progress it has made, especially with Spanish-speaking players.
There are things to work on. More representation in higher places within MLB immediately comes to mind. Pitch clock violations do not. At least not yet.
Get the Our Esquina Email Newsletter
By submitting your email, you are agreeing to receive additional communications and exclusive content from Our Esquina. You can unsubscribe at any time.