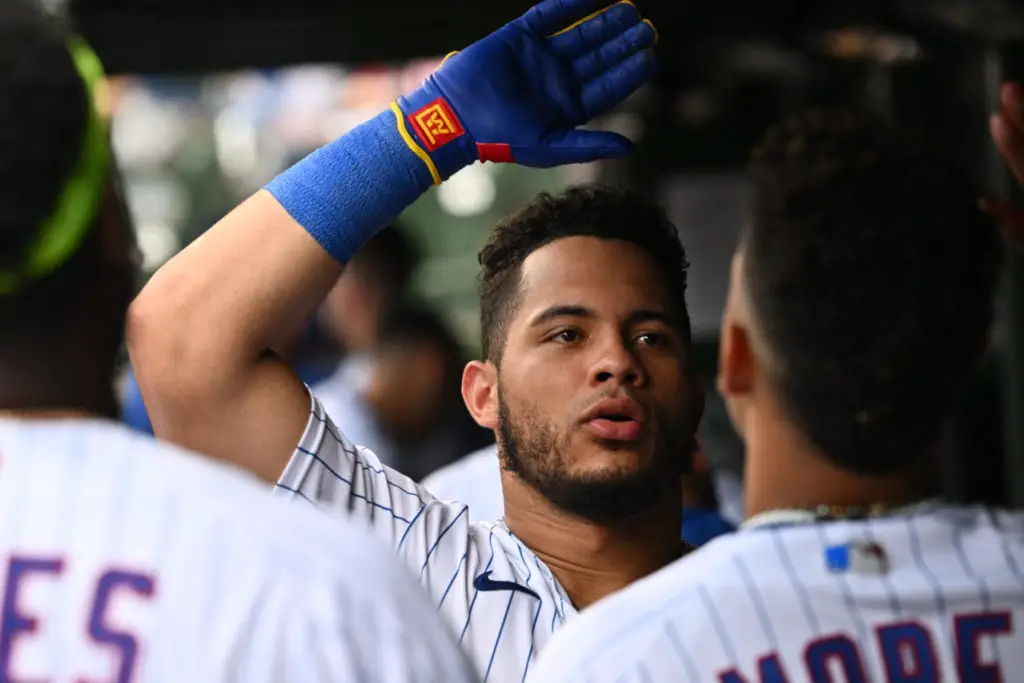 Willson Contreras inspires MLB's top elite prospects
No. 1 prospect Francisco Alvarez and Diego Cartaya admire fellow Venezuelan Willson Contreras
LOS ANGELES – If you look closely at Willson Contreras, every once in a while you'll notice the yellow, blue and red of Venezuela's flag on his chest protector. 
The Chicago Cubs' three-time All-Star literally wears his love for his native Venezuela onto the field with him. Contreras' play and love of Venezuela have caught the attention of two of baseball's top prospects.
His pride in Venezuela has served as inspiration for two of the best prospects in baseball, Francisco Alvarez and Diego Cartaya.
Two of the top nine prospects in baseball are catchers from Venezuela. Alvarez, the Mets phenom, is already at Class AAA Syracuse as a 20-year-old. The native of Guatire, Venezuela, was recently ranked as baseball's top prospect. 
Dodgers prospect Diego Cartaya, who is ranked No. 9 overall, is from Maracay, Venezuela.
Willson Contreras sets stage for next generation
Alvarez and Cartaya both mentioned their admiration for Willson Contreras last month before the Futures Game at Dodger Stadium. 
"He plays aggressively," Cartaya said of Contreras. "You always see him representing the flag with the colors on his catcher's equipment. And truly, that motivates me to follow his footsteps."
Contreras, 30, has accomplished quite a bit since he made his debut. He played a key role in helping the Cubs end their infamous World Series drought during his rookie season in 2016.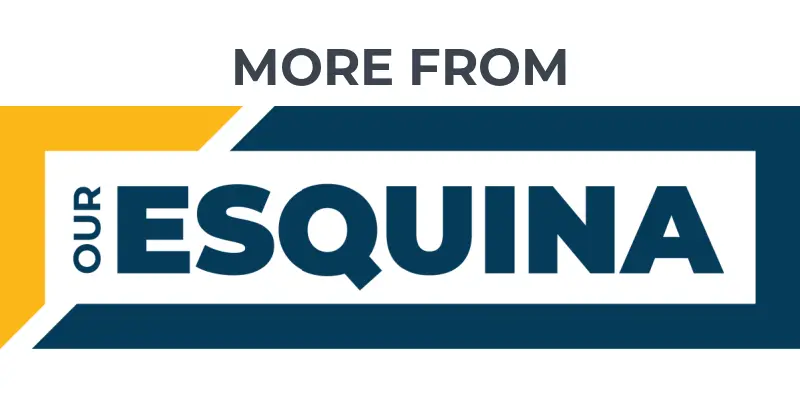 William and Willson Contreras cherish family All-Star moment
Alberto Puello makes Dominican Republic history
Top Latino prospects for MLB managerial jobs
Two years later, he earned his first of two consecutive All-Star nods. In 2018, he also drew Major League Baseball's wrath by wearing an arm sleeve decorated in Venezuela's yellow, blue and red.
When MLB officials told him he couldn't wear that arm sleeve, Contreras adjusted. He added the yellow, blue and red trim to his chest protector and knee guards.
Leading the way
More importantly, he's leading the way for the next generation of great Venezuelan catchers with his leadership, advice and play on the field. He was humbled to hear that Alvarez and Cartaya looked up to him.
"It means I'm doing something good behind the plate so that younger catchers look up to me," he said. "It might be my emotions or it might be the way I play. I play with a lot of fire. It feels pretty good that the younger guys are looking up to me.
"And I will always do my best to keep playing behind the plate and create a good impression on them so they could look up to."
On Saturday, Contreras hit his 20th home run of the season to become the first catcher in Cubs history with four 20-home run seasons. Only 17 players have had four 20-homer seasons for the Cubs in the franchise's long and tortured history.
Salvador Perez, who led the Royals to a pair of World Series appearances and the title in 2015, is the only Venezuelan catcher with more 20-homer seasons in the majors.
The seven-time All-Star, five-time Gold Glove winner and four-time Silver Slugger winner has had five 20-homer seasons. Perez might eventually become Venezuela's first catcher in the National Baseball Hall of Fame.
Perez and Contreras are the standard for catching excellence in Venezuela. Neither, however, was as highly rated as Alvarez as a prospect.
A new era at the top
Actually, potential Hall of Famer Joe Mauer and Adley Rutschman are the only two catchers ever ranked as the top prospects in baseball by MLB.com.
Rutschman is having an impressive rookie season with the surging Orioles. He'll likely finish just behind the Mariners' Julio Rodriguez in the American Rookie of the Year race.
Alvarez is expected to contend for next year's National League Rookie of the Year Award. Contreras vows to be a call away if Alvarez or Cartaya need advice.
"The best advice that I could give them is that once they get to the big leagues, besides enjoying it, they have to make adjustments right away," Contreras said. "This is a game of adjustments. Then make sure that they're going to be able to do it in the same way that they do it in the minor leagues. 
"You have to make adjustments in the minor leagues. And then when you get to the big leagues you have to put everything together, defensive and offensively. With experience everything gets better. Just work hard, respect your teammates and respect your team and play with heart."
Get the Our Esquina Email Newsletter
By submitting your email, you are agreeing to receive additional communications and exclusive content from Our Esquina. You can unsubscribe at any time.