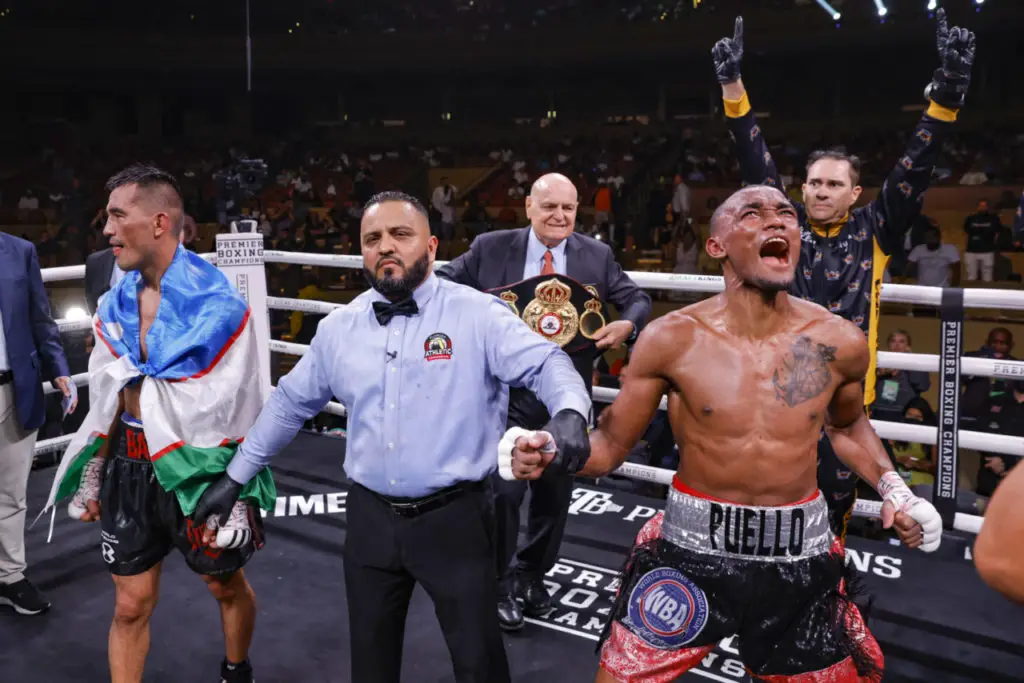 Alberto Puello makes Dominican Republic history
Alberto Puello becomes first world champ from Dominican Republic in 140-pound division
Alberto Puello and Hector Garcia showcased their Platano Power Saturday night, delivering historic performances at Hard Rock Live at Seminole Hard Rock Hotel & Casino.
The two natives of San Juan de la Maguana, Dominican Republic, claimed championship belts. Puello even added a historical footnote to his WBA Super Lightweight World Championship belt.
Puello survived what was arguably the fight of the night in Hollywood, Fla., to become the first 140-pound world champion from an island better known for producing superstar baseball players.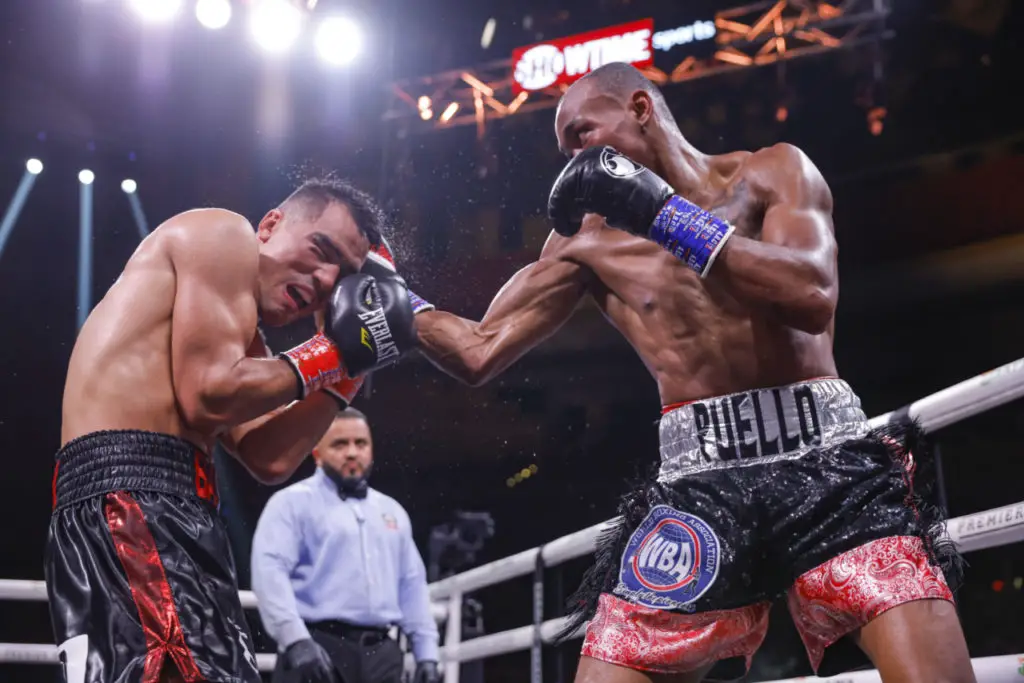 Alberto Puello and Batyr Akhmedov delivered a contender for fight of the year for the SHOWTIME national audience. Ultimately, though, Puello earned the split decision to win the vacant WBA Super Lightweight World Championship.
Alberto Puello appreciates historical significance
"This was the hardest fight of my life, but the one I prepared the most for," Puello said afterward. "I do feel a lot of emotions, and two Dominicans were crowned champions on the same night. This win means a lot to me.
"This is a big thing for us Dominicans because my friend Hector Garcia and I are bringing two titles back home. My hometown, San Juan de la Maguana, has already started the party, and they are waiting for Garcia and I to come back and join them."
Puello, 28, improved to 21-0 with 10 knockouts. Before Puello and Akhmedov fought in the co-main event, Garcia defeated Roger Gutierrez for the 130-pound title.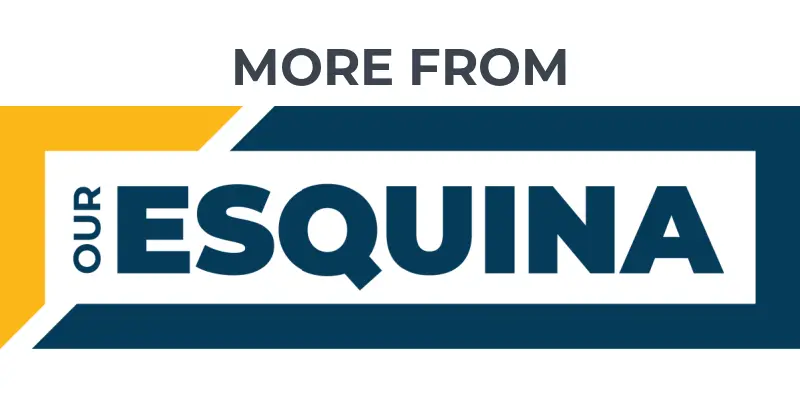 Top Latino prospects for MLB managerial jobs
Omar Lopez ready to lead Team Venezuela
Garcia, a former member of the Dominican boxing team at the 2016 Olympics, made it look easy at times against the reigning champion. He improved his undefeated record to 16-0 with 10 knockouts while earning the unanimous decision.
The scorecards from judges Alexander Levin, Michael Ross and Fred Fluty weren't even close.
Two titles for price of one
Garcia, 30, easily won the fight based on the judges' scores, 117-111, 117-111 and 118-110. 
"It means a lot to me to win this title," Garcia told the media in Hollywood, Fla. "I dedicate it to my people, the entire Dominican Republic and my town, San Juan de la Maguana. In the pros, nobody knew me. 
"But in the amateurs, people knew my name. I went to the Olympics. It was my dream. I had a good run. [Gutierrez] was looking for the right punch to take me down, but I was able to dominate, dictate the pace of the fight and get the win."
Out in San Diego, Calif., Emanuel Navarrete retained his WBO featherweight world title at Pechanga Arena. He delivered a devastating body shot in the sixth round to stop Eduardo Baez in the Top Rank Boxing card on ESPN.
'Very Mexican punch'
Baez was fighting a short drive across the border from his hometown of Mexicali, Mexico. He even appeared primed for an upset and even led on two of the three judges' score cards (50-45 and 48-47).
But Baez (21-3-2, 7 knockouts) couldn't overcome Navarrete's body shot in the sixth round. Navarrete, a native of San Juan Zitlaltepec, Mexico, improved to 36-1 with 30 knockouts. 
"I expected a fight like this," Navarrete told San Diego media. "I never underestimated Eduardo Baez. I knew that he was an excellent fighter and the fact that he hit pretty hard. It was a lot more complicated than I anticipated. 
"But then came that shot, and I was able to finish him. That's a very Mexican punch. It comes with my blood. And you can see, I don't throw a perfect left hook like you're used to seeing. But this one came out perfect for me. And you saw the result because not many guys can take that shot."
Get the Our Esquina Email Newsletter
By submitting your email, you are agreeing to receive additional communications and exclusive content from Our Esquina. You can unsubscribe at any time.