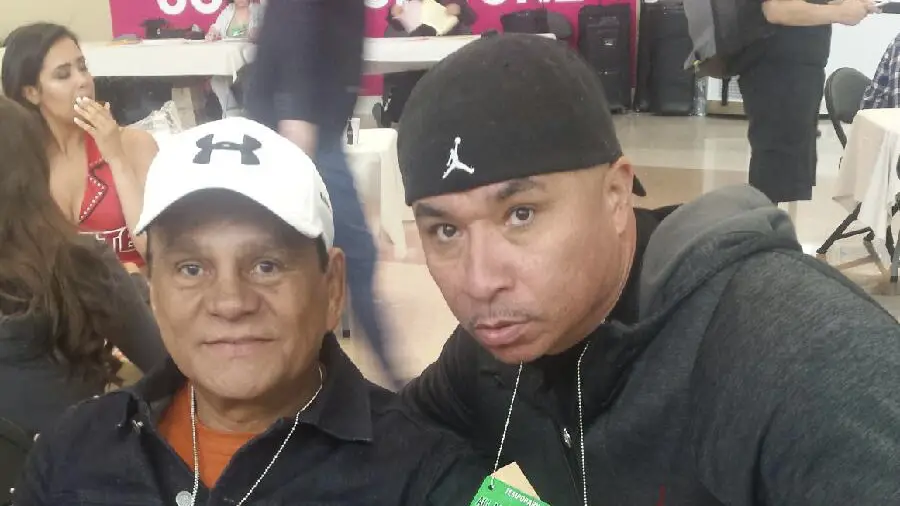 Al Gamez is a special cutman
Al Gamez cares for his boxers and their precious hands
SAN DIEGO – Undefeated welterweight Giovani "Gallo de Oro" Santillan will walk into the ring at Pechanga Arena in San Diego for a co-feature bout on a Top Rank promotion. Fellow San Diegan Al Gamez will be a few paces behind Saturday night for the ESPN broadcast.
It's a ring walk that Gamez has made countless times in a career spanning over two decades. He's made a walk to the ring in every state except for North Dakota and Maine. He's made the walk in small shows in now -defunct boxing venues such as San Diego's El Cortez Hotel. 
Al Gamez has also worked in the biggest arenas such as the Mecca of boxing, Madison Square Garden. 
The lights are never too big or too small for him. Gamez appreciates all the opportunities and cherishes his time in boxing, but he's not going to lose himself in the enormity of a fight. After all, he has a job to do.
Trust is key for Al Gamez
"The fighters trust me. They put their lives in my hands," the normally jovial Gamez says in a subdued and solemn tone. 
The public sees a cutman in a corner, in between rounds, applying cold presses and Q-tips and toweling off bloody and bruised boxers. The job is much more involved than what the camera captures.
Gamez's fight night preparation begins back at the fighter's hotel. That's where Gamez gets to work. 
"I'm preparing and applying different treatments to the fighter prior to going to the auditorium, to keep them from getting cracked," he said.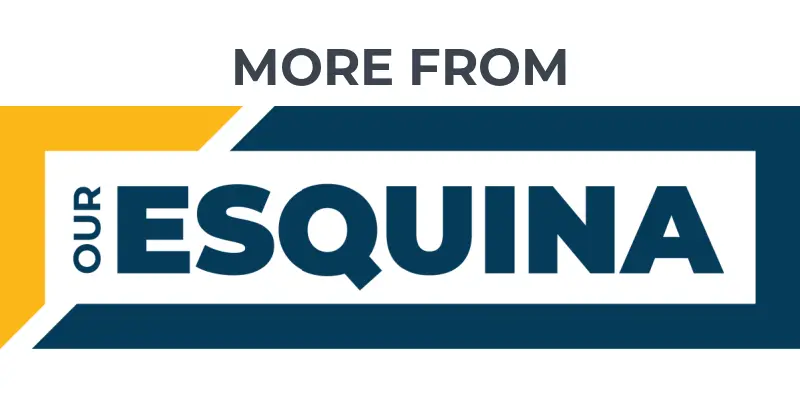 Omar Lopez ready to lead Team Venezuela
Juan Diaz grateful for devotion to education
MLB Power Rankings: The Bronx is Burning
Once Al Gamez and the boxer arrive at the arena, he wraps the boxer's hands under the watchful eye of the local commission before carefully placing them inside the gloves. 
His ability to wrap hands is what sets him apart from other cutmen, he insists. 
"A big part of my work is that I need to get a guy out of a fight with his hands intact," he says. "I need to take care of his hands. Those are his money makers."
Joe Chavez protégé
Gamez' sense of duty and loyalty to the fighter's health and future is admirable and endearing. He frames things in terms of responsibilities and duties owed to the pugilist.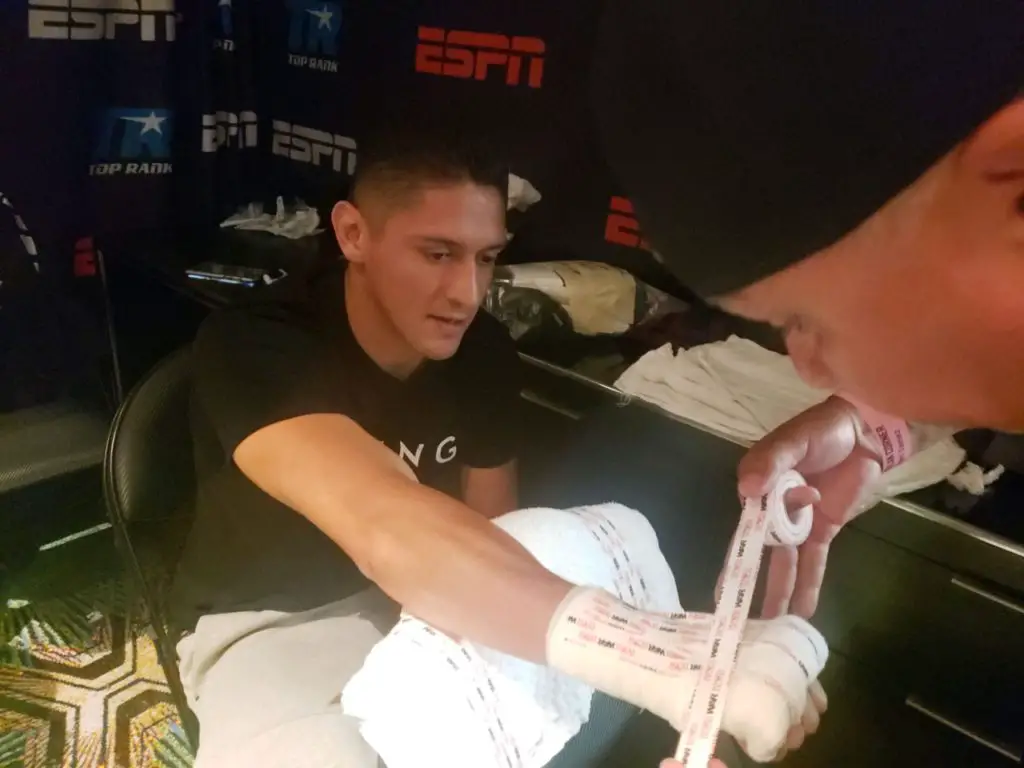 "It took six or seven years to get really good," he said. "When I started, I could not stop a nosebleed. I watched videos and corners and learned and tried to assist Joe Chavez."
The late Joe Chavez was a legendary cutman from East Los Angeles who "cornered" for boxing legends such as Oscar de la Hoya and Miguel Cotto. Al Gamez befriended Chavez and earned his trust by spending time with him at sportsbooks in Las Vegas casinos.
Gamez would give Chavez sports picks, and Chavez would give Gamez thoroughbred horse racing picks. The two formed a bond. Chavez would let the inquisitive Gamez look over his shoulder and learn some of the tricks of the trade. 
Gamez is reverent and respectful of Chavez and others in the fight game who permitted him to learn, such as matchmaker Whit Haydon and trainer Robert Garcia.
Al Gamez started from the bottom
He polished those tools early in his career, often working up to three fight locations during one weekend.
Frequently Gamez worked the corner for a "B-side" fighter, the term used to describe boxers who were generally the perfect opponent for emerging prospects or established boxers. 
Gamez is a caretaker. His concern for the fighters' well-being before, during and after that fight are paramount. His compassion and respect are obvious. 
He feels bad for competitors after they are knocked out.
"Al, did I get knocked out?" boxers often ask after they are knocked out. "What did he hit me with? Did I get clipped?"
Gamez has known some of the fighters he has helped since their amateur days. He's known Santillan since he was a precocious nine-year-old in the amateur San Diego boxing scene. Gamez's son, Al, Jr., was an amateur boxer during that time as well. That's when Gamez first started wrapping gloves before joining the professional ranks.
Successful family
Gamez and his wife Sofia, have three children. 
Al, Jr. decided to end an amateur boxing career and instead ran track at Cal Poly San Luis Obispo. Junior is now a doctor of physical therapy. 
Daughter Angelica was a competitive cheerleader at San Diego State. She recently graduated from the school's Sports MBA program and is now employed by the National Women's Soccer League's San Diego Wave. 
His youngest son Angel is a 13-year-old youth football standout. Gamez was an assistant coach on Angel's Pop Warner championship team that had as head coach Eric Weddle, who came out of retirement after the Pop Warner season to win a Super Bowl ring with the Los Angeles Rams. 
Boxing has provided Gamez with many interesting adventures. However, he's just as interested in giving back and training the next generation of cutmen. He's concerned for his fighters and wants to make sure they're in good hands if life circumstances dictate that he can't be at a fight. 
Gamez walks into the ring alongside Santillan on Saturday, a young protégé will be there to observe. He's got two other fighters prior to the Santillan fight to take care of. They will be in capable and compassionate hands.
"I feel like my dad being a cutman is just another tool in his toolbelt," Gamez's daughter Angelica says. "He does it all, and he does it well.
"He's extremely dedicated and passionate about everything he's involved in, whether it's being a cutman, working on his golfing skills, coaching my little brother's football team or  being a supportive dad. You can always depend on my dad to show up and bring his 'A-game.'"
Get the Our Esquina Email Newsletter
By submitting your email, you are agreeing to receive additional communications and exclusive content from Our Esquina. You can unsubscribe at any time.